---
Review of Courrèges Spring 2022 Fashion Show
Back to the Future
By Anna Ross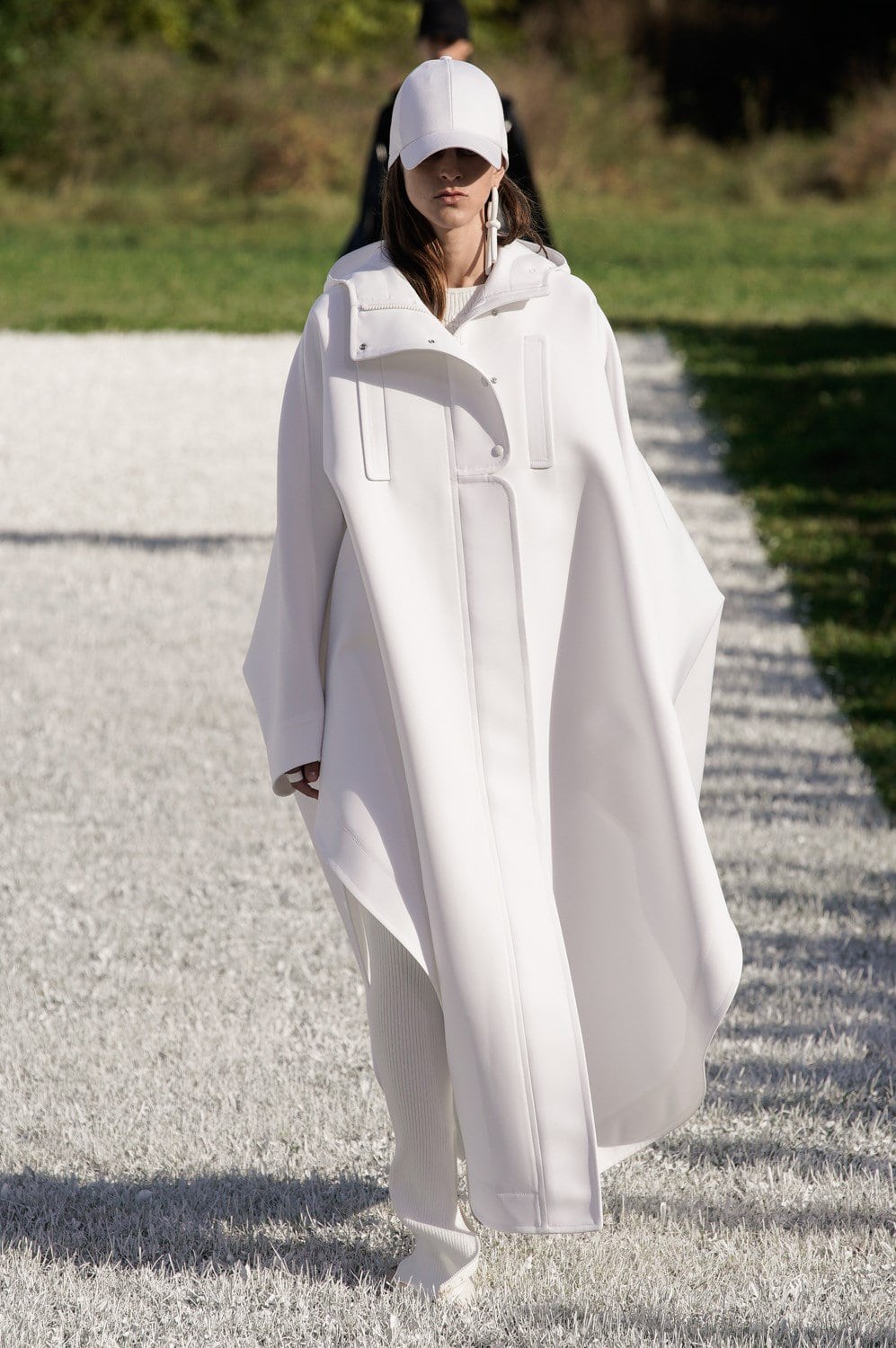 The past ten years have seen a plethora of change at the house of Courrèges. The brand has shifted ownership twice, changed creative direction three times, experienced store closures and suffered the death of its founder, André Courrèges. Now owned by Kering, with 34-year-old CEO Adrien De Maia and 37-year-old artistic director Nicolas Di Felice at the reins, the brand seems to be stabilizing. The duo set out to revive the house (who celebrate their 60th birthday this year) with a laser-focused strategy: lowering price points, going big on branding, diversifying their product range (to include menswear, accessories and fragrance,) and increasing media impact. The target market? Gen-Z, of course; the cohort the fashion-pack seem to have unanimously turned their gaze to for S/S 22.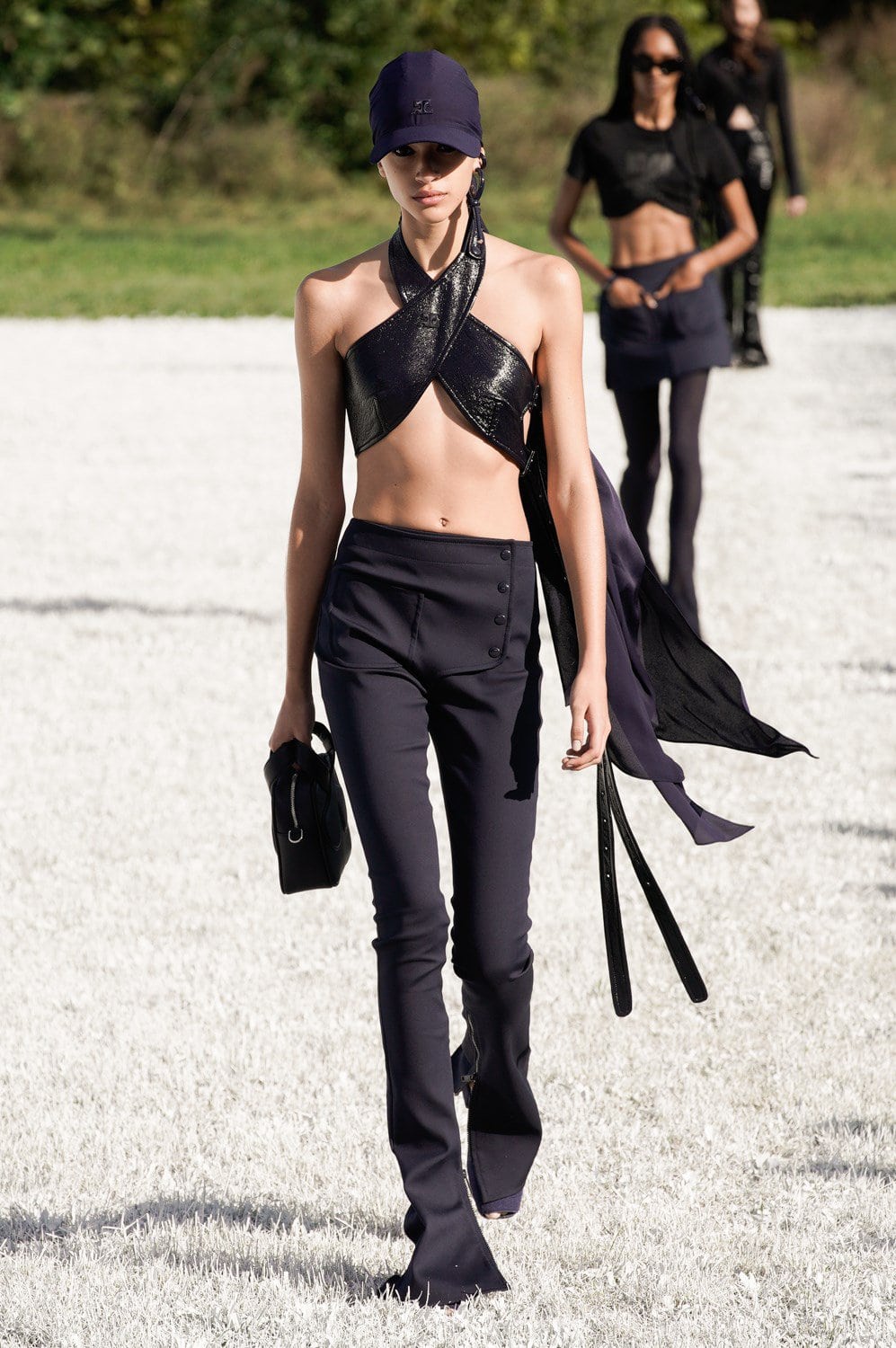 Their strategy appears to be working; reports suggest that the brand has seen four-digit growth in sales across Farfetch in the past year, while their Instagram following has shot up by 35% since their show in February. Not only that, but #vintagecorreges has been trending on Gen-Z' favorite, Tik-Tok, with the brand's retro-futuristic heritage hitting a chord with a legion of brand new fans, turning them into customers.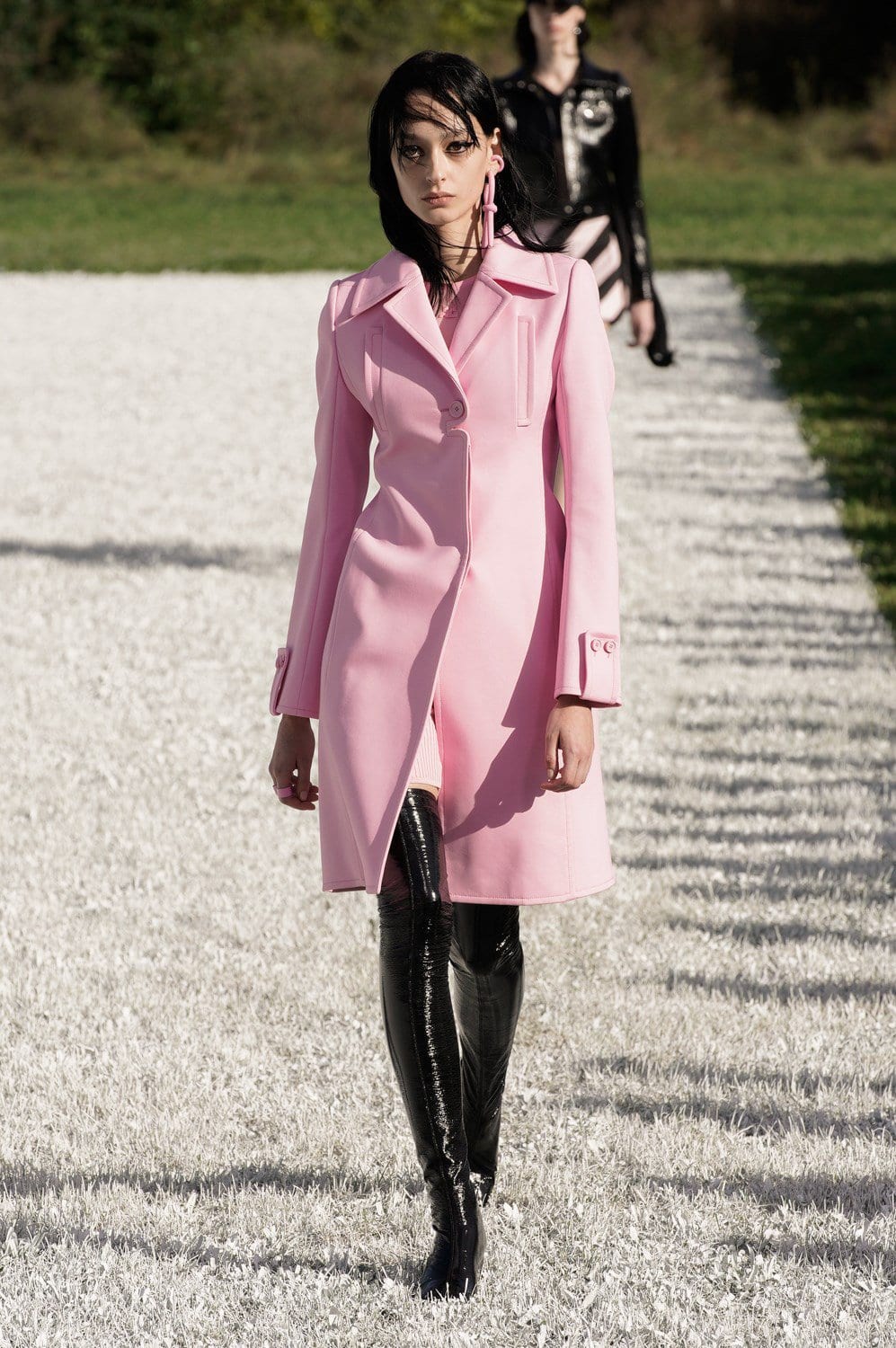 Of course, this strategy fits in with it's founders' vision: Courrèges is credited for liberating women from the fancy, feminine silhouettes of the 1950's in lieu of his affordable and future-forward designs. His vision has largely been dubbed as the beginning of a fashion revolution, which feels just about right for where we're at now, sixty years later.
Today, the simplistic, futuristic vision of the brand's heritage came into play upon a simple white square, placed in the center of a park, in quite frankly, what felt like the middle of nowhere. It was perfect for the brand in every way.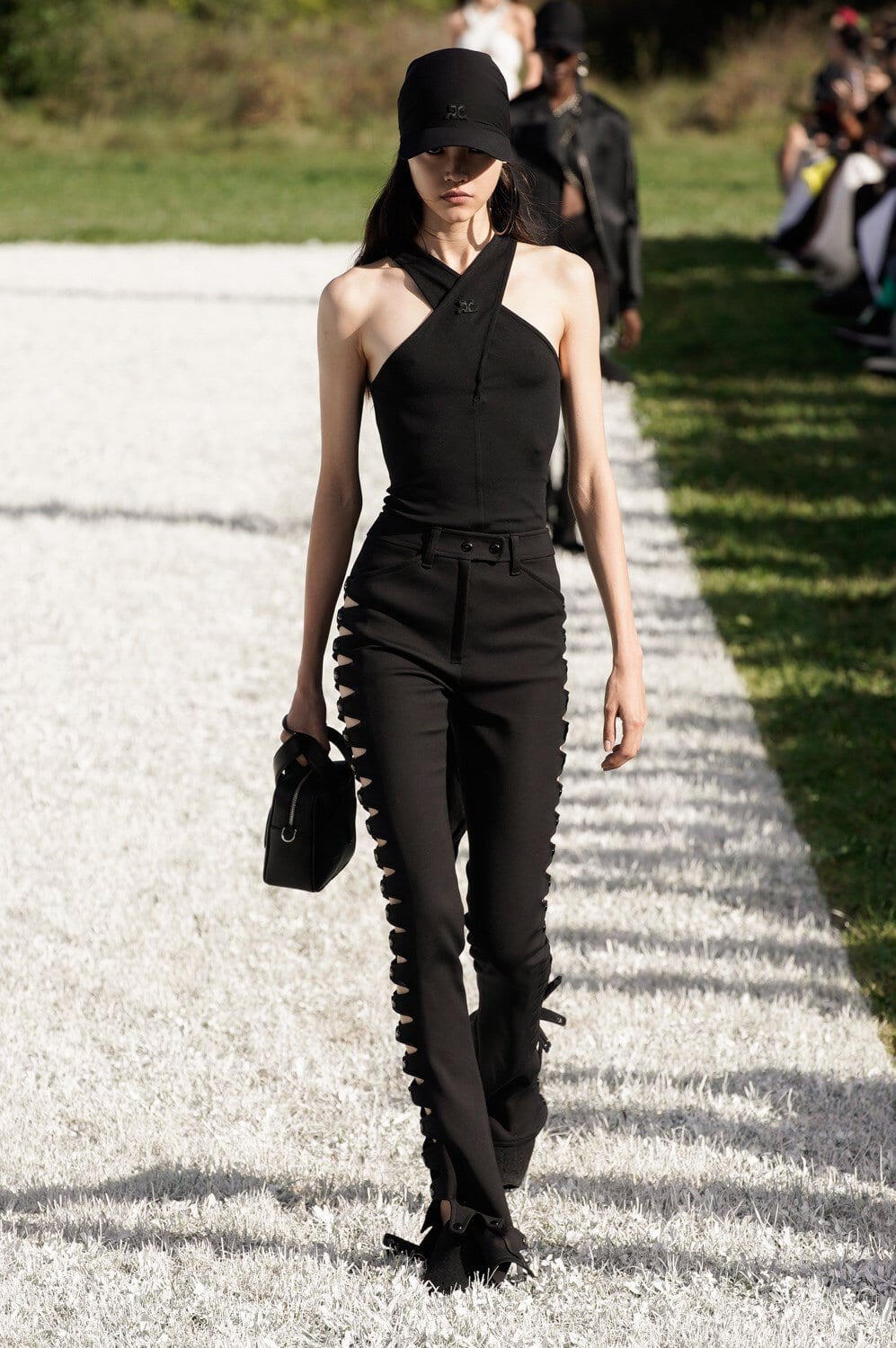 What followed was a flex of Di Felice's knack for creating covetable, youth-drenched clothes that perfectly honor the Courrèges legacy. An opening trio of oversized outerwear kicked off proceedings in lacquered vinyl, white neoprene and mirrored silver, y shrinking in proportion to A-Line coats in sunshine yellow – the Gen Z color du-jour.
Criss-cross bra tops, tailored to perfection (again, a must-have for the youth scene,) met high waist ribbed leggings with a flared split hem. These fit and flare proportions then played out across a range of sheer shirting and leather outerwear that cinched the waist and darted at the hip. A nod to classic Courrèges came in simple A-line dresses and mini skirts updated in bold diagonal stripes or chic button-down black, paired with thigh-high boots – both wide shaft and skin-tight – in jet black, silver and butter yellow. A quick outburst of electric blue, bubblegum pink and lemon sherbert ground the palette with a mod-ish spin, while punkish hardware and sculptural jewelry gave the looks a utopian feel as if emerging from an outer-space scrap heap or an otherworldly rave.
The collection felt tight, clean, considered and oh-so-commercial. Undoubtedly, this brand is on the cusp of another revolution in its own right.
---