Craig McDean recently launched Manual, his high-octane monograph on hot cars and haute couture, with a capsule collection of covetable merch in collaboration with Byredo. The man who gave us Amber, Guinevere & Kate is beloved by models and the industry alike for his empowering images and keen aesthetic. It's fair to say that McDean's 1996 Jil Sander campaign defined an era of advertising. The Impression's Dao Tran caught up with McDean in his studio in NY for a chat about following your dreams from dank Blackpool to David Chipperfield's in London, his White Album and the secret to longevity in the revolving landscape of fashion, Rihanna and awkward prom pictures, and the great thing about Instagram.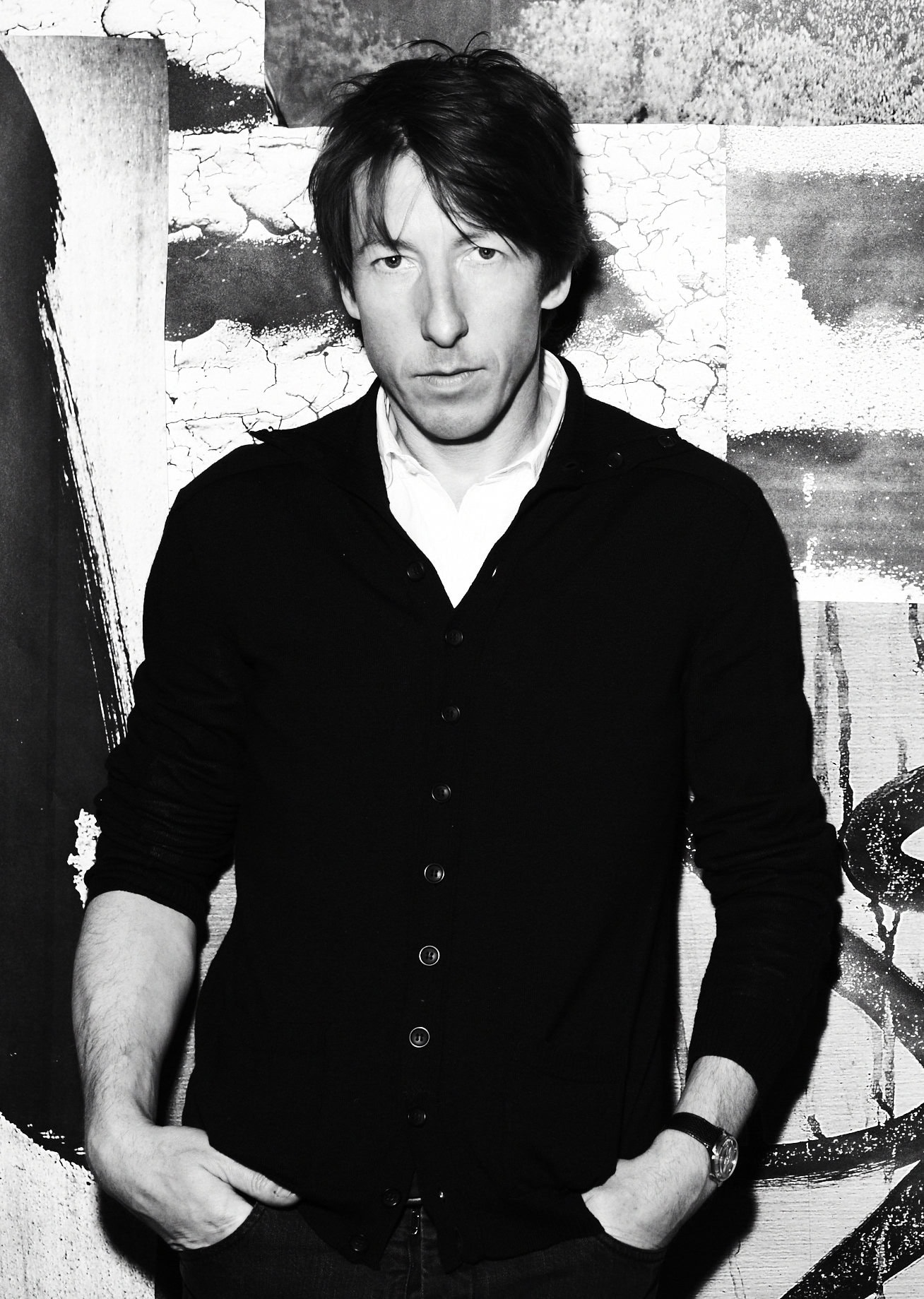 Dao Tran: Let's start with how you got into photography.
Craig McDean: After school, I didn't know what to do and my father knew people who had a garage so I started working there on the weekends. I was quite good at it because I was racing bikes and building motorcycles, and I ended up sort of stuck there for a year.
But my life's interest was in the arts, and I decided I can either be a mechanic all my life or I can go and do something I really want to do and follow my dream in the arts, whether it was filmmaking or sculpture or something. So I went to study fine art in college. I had a real passion for photography and I love photography, growing up looking at National Geographic, Don McCullin and the war photographers. I'd love to have been a war photographer, but I don't think I was cut out to be shot at.
Dao Tran: How did you get into fashion?
Craig McDean: I went to two colleges, actually – Manchester for fine art and Blackpool for photography. But living in Blackpool was so miserable and grim, I used to hang out in Manchester and earn some money photographing for Manchester Model Agency and some little fashion brands. I had a love for clothes and clubbing in Manchester so I was recording my friends, who were very flamboyant in their dress sense; I used to go over to their house and get ready and wear makeup. So I never really went to college much and that was kind of a problem for them, so we came to a kind of uncoupling.
Then I had nowhere to go so I wrote to Nick Knight's wife – and went to London to work for him for free for a while.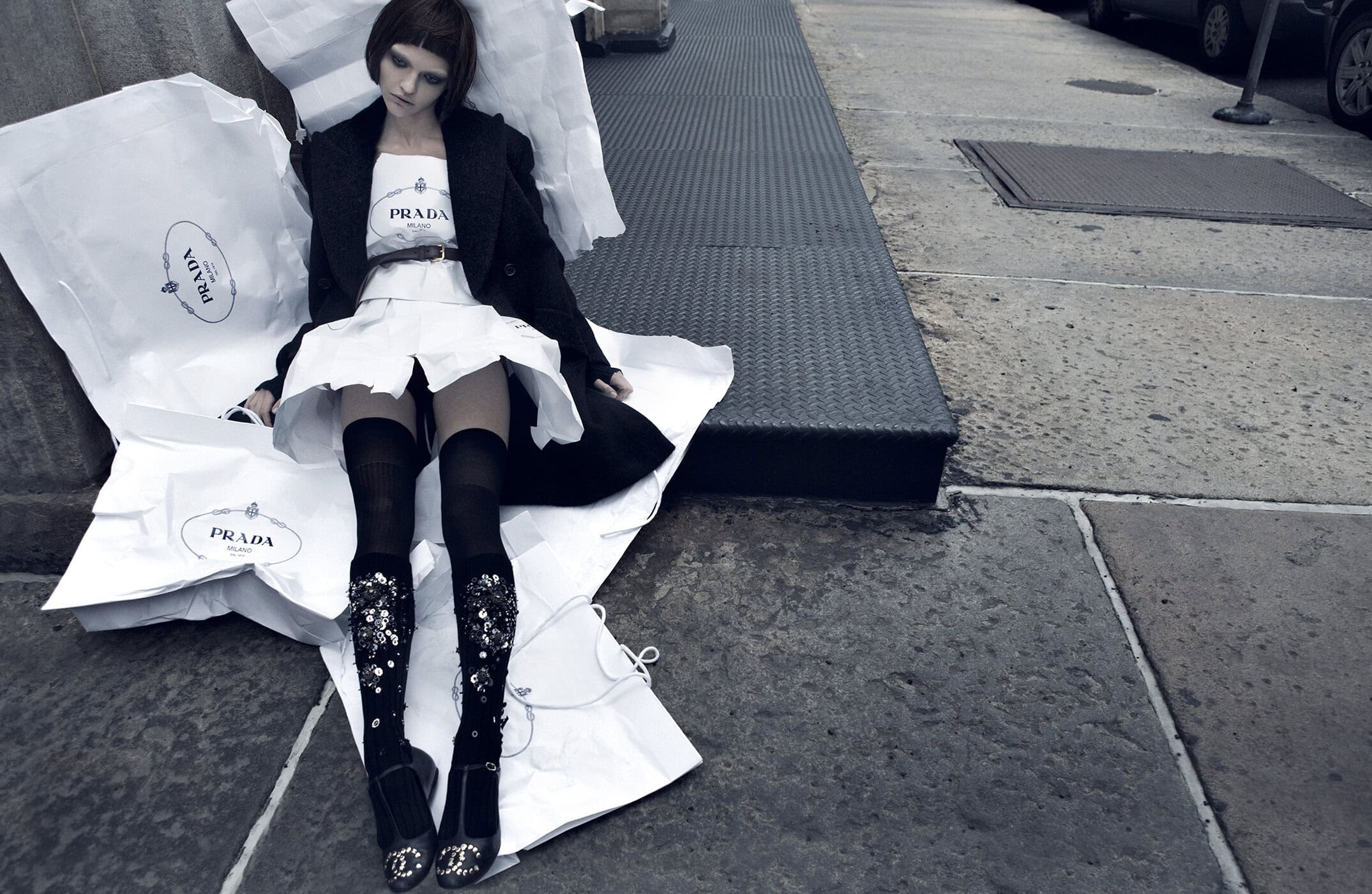 Dao Tran: So he was your mentor?
Craig McDean: Oh, he's totally a mentor. He's a really good friend now. I love him dearly; they're like family to me. I didn't even see it as a job, I just felt like part of their family. I came from Blackpool sleeping in a damp, horrible place with hardly any heating to living in David Chipperfield's house in central London – David Chipperfield was building a house for Nick Knight at the time, so Nick Knight was actually staying in his house. And he said come and live with us for a while.
Dao Tran: So that opened the doors to everything?
Craig McDean: Yeah. And working with Edward Enninful, the fashion editor of i-D at the time. Actually, I was quite lucky that Nick Knight became photo editor of i-D so he employed me. So it was right timing and right place, too.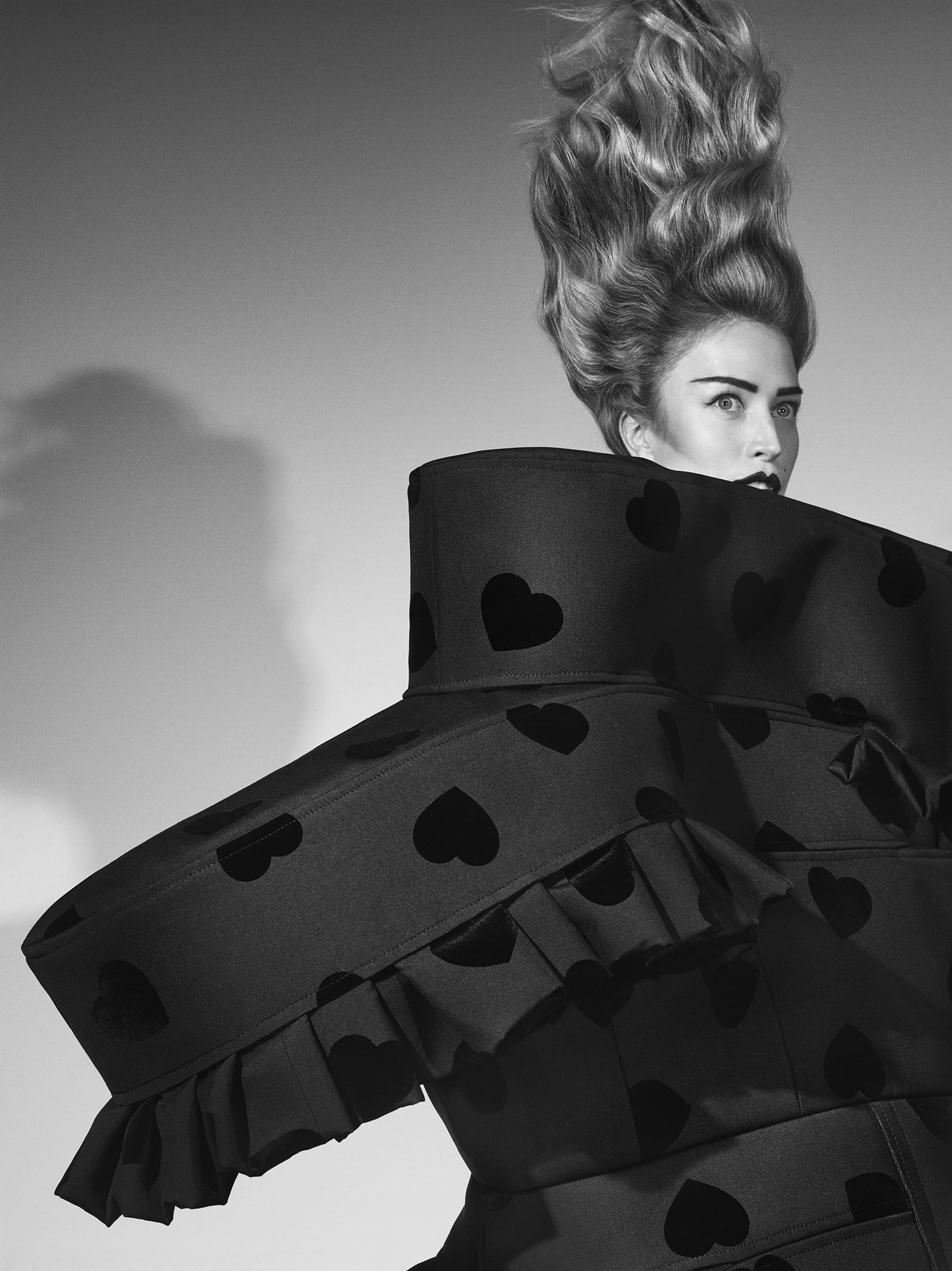 Dao Tran: Do you think a lot of careers are made that way?
Craig McDean: Yeah, but I've seen many people come along and do good fashion brands, and then disappear. It can happen.
Dao Tran: So what's the secret to longevity?
Craig McDean: Yoga. [laughter]
Being interested in things. All the time. Not being jaded. And still having the same drive as you had when you were younger. To still want to push the boundaries of your work. I still have a love of fashion and photography. So much! I still have the same passion that I had when I was in my twenties.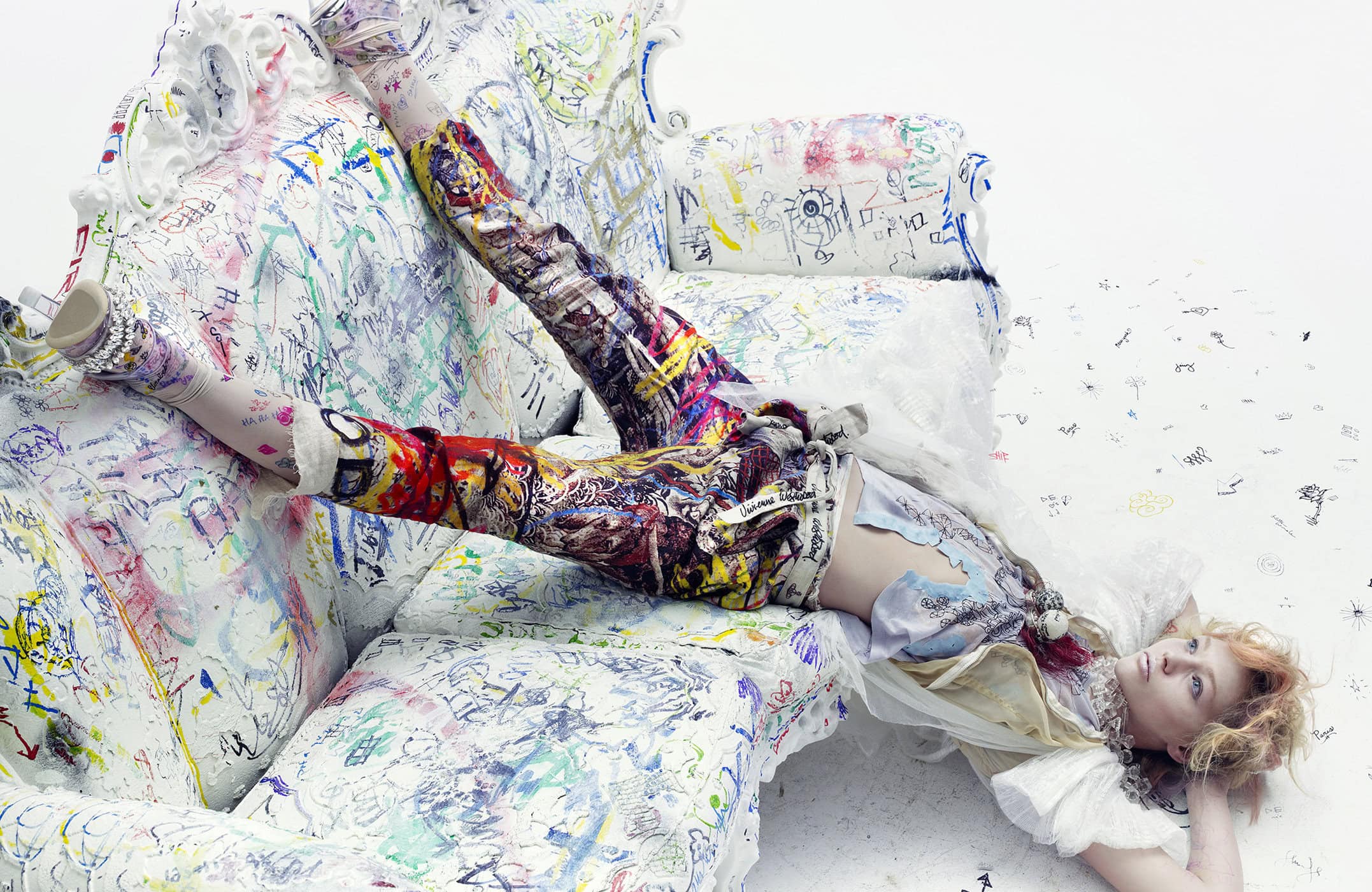 Dao Tran: What work excited you?
Craig McDean: When I first started and was given the opportunity to work with such great and talented people like Marc Ascoli and M/M. I collaborated with them a lot and they really inspired me to think out of the square and think of ways to do it. They had a big effect on my life and how my photography went.
And I think I still carry that Jil Sander album around with me, it's like my one good album, it's like my White Album. [laughter]
Dao Tran: You came up at a time with a wave of defining editors, art directors, models, photographers and stylists.
Craig McDean: Yeah. It was the Brit Pack coming to America. Coming to America and working for Harper's Bazaar when Liz Tilberis was here and Fabien Baron was the Art Director – it was very very forward-thinking and experimental at the time. I feel like it gave me a platform to do some great work. It was basically a green light to play and do things.
Dao Tran: You've built these long-term, good working relationships with the big supermodels.
Craig McDean: Taking pictures is like solving solutions – you have to solve the solution, you have to take the fashion picture. So you have to have somebody in front of you that understands that, too. You have to build up a rapport with the model, they have to trust you and know what you want. And if you know the models who are going to deliver for you, you're 60% there.
Dao Tran: So how's it working with the new generation?
Craig McDean: Um…, it can be trying sometimes. It can be hard work. It's like if somebody has clothes that are big – let's say Sacai – and you want the clothes flying or jumping, then you need a model who can jump. I'm a trained dancer so I can do that and teach them, but I can only teach them so much.
Dao Tran: Like a movement director?
Craig McDean: I know how the picture works and the clothes, and what movement to make the clothes do certain things, so I'd rather just show what I want. But I've used them a few times, like with Rihanna because she has her own choreographer, or on the short film I did for Byredo's Slow Dance fragrance, where we recreated a school prom with 10 pairs of teenagers. We cast kids who weren't models so they were like really awkward, so I had a choreographer come on that.
Dao Tran: Awkward prom pictures! Love that.
Speaking of next gen, how has digitalization and social media changed the landscape?
Craig McDean: There's a lot more to do and it takes away your time as a photographer because you have to wear 4 hats now. You have a day to do the film, the advertisement, the photography, and there's somebody doing the backstage, people doing the social media, so it becomes this rotating door and the girls are going in and out of 4 different studios. You're on a timer. Before, we could stay till we got the picture, but now it's like you've 25 minutes.
The emphasis is more on the films now, so you get even less time for stills. And it affects the process. But one really great fashion picture that takes a while to create is worth more than a thousand bad pictures.

— Craig McDean
Dao Tran: Agreed! So what do you think about Instagram?
Craig McDean: Their purpose is to show the lives of people, not to show you good pictures.
I think it's great if people can create work and get work from it – because people want more content. For instance, Vogue, they need short films every day, they need people to fulfill that. I don't want to do that, so let the kids do that.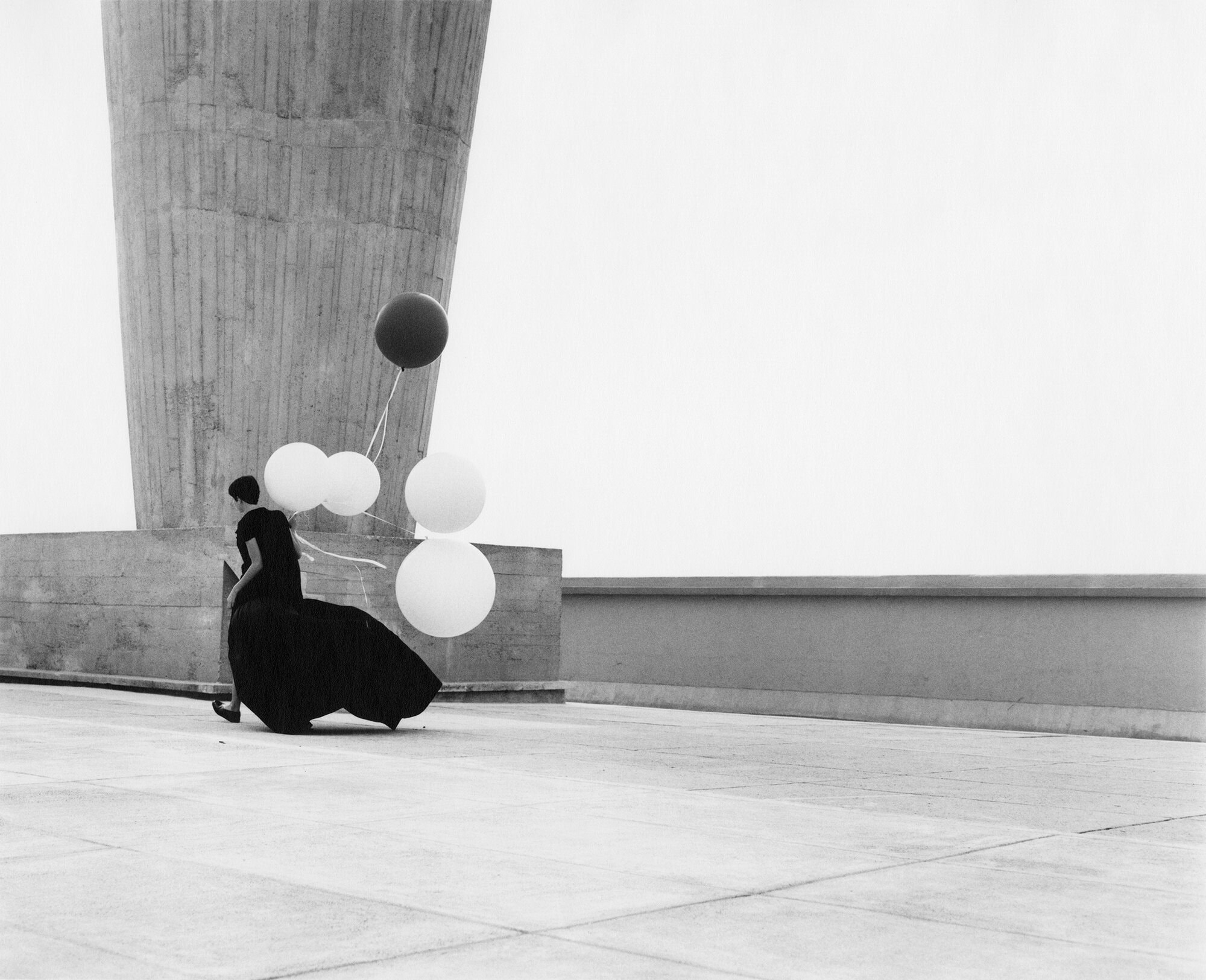 Dao Tran: Got it. Do you notice any other effects of social media and the cult of personality?
Craig McDean: I find myself photographing more and more personalities than models these days. Every brand wants to have a personality, and they demand their own hair & makeup, which is not always the best choice. You can't have your own team, so you're compromising to start with.
Dao Tran: Where else do you find yourself compromising?
I think today, just trying to get a team together for a shoot is so hard. Before, you could fly a team in from England but now the magazines won't pay for that. And there's only so many great hairdressers in NYC, and they only have so much time, so it's harder to put shoots together. But I'm open so I start looking at new talent and see what I can do with those.

— Craig McDean
Dao Tran: So budget has become a problem?
Craig McDean: Oh, it's a huge problem, are you kidding me?
Dao Tran: Because before, shoots could take days and now they want everything in an afternoon.
Craig McDean: Yeah, and on a white cyc. I think photographers have to become more creative on a white cyc… I end up bringing my own furniture from my own home…
Dao Tran: Where do you think fashion is going?
Craig McDean: It's like a revolving wheel, isn't it? People start companies. Sell them for several million. Somebody else is brought in. That person gets rid of the designer. It changes every minute.
Dao Tran: It's also interesting that there are these two trends – on the one hand you have the 'death of retail' and then on the other, you have all these online companies that are now establishing brick & mortar presences because people in the end do want to have a real life experience.
Craig McDean: It's true. SSENSE is one of the biggest online shops, but I went to their new flagship when I was in Montreal and it's amazing. David Chipperfield did the architecture and it's gorgeous, it's an experience.
Dao Tran: Now we've come full circle with David Chipperfield, what's next for you?
Craig McDean: I'm trying to make a full-length film right now, actually. It's a personal project with my partner, Masha Vasyukova, through Spoon Film, which is outside of Craig McDean Photography and outside of Art + Commerce. We have the idea, we've been researching it over the last year. Now we just need to get the money to make it.
I also just finished a documentary, but that's not through Spoon, I'm doing that with another partner of mine, David. I was just in Japan filming and have to edit that now.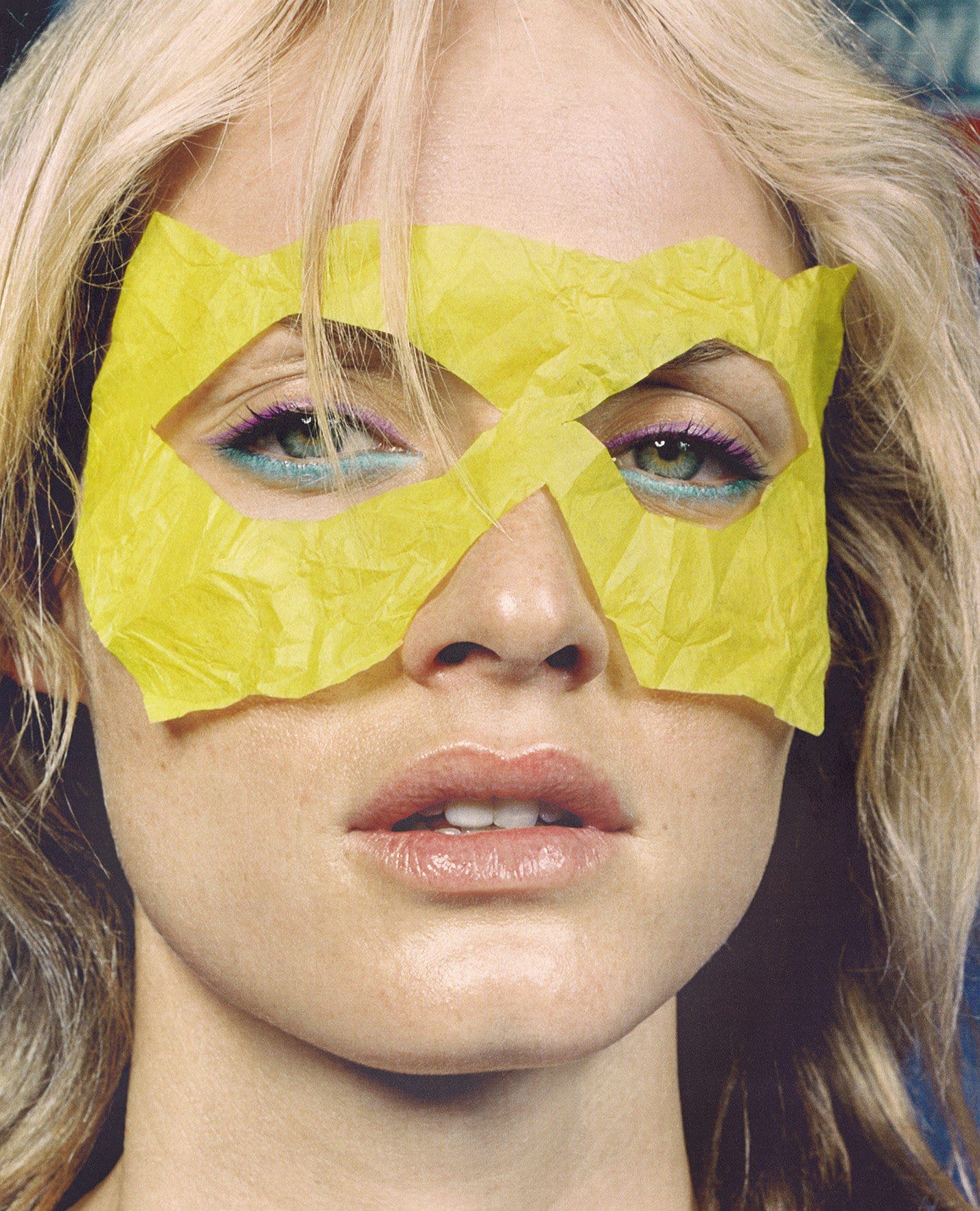 Dao Tran: What's that about?
Craig McDean: It's about Gene Krell. He lives in Japan. He's from the Brooklyn, he's 73 years old. He's the international fashion director for Vogue in Japan and Korea. He's a really interesting person, he's so knowledgeable about everything. I did the first cover of Japanese Vogue with him. He's a wonderful person, too. He's an amazing guy. And he's really funny. He speaks Mandarin, Japanese and Italian.
Dao Tran: Brilliant
Craig McDean: Yeah. I made a short trailer for it to raise funds. And now I have to finish the feature, which I've nearly done.
Dao Tran: Good luck getting those films made!
Your recent collaboration with Byredo seemed like fun. Can we look forward to more of that?
Craig McDean: Yeah, it was fun. We talked about doing more. We want to design a motorcycle.
Dao Tran: Ohhh. That's exciting!
Craig McDean: Yeah. On my website, I have a magazine called MPH, which is about cars, and he wants to collaborate somehow with that so we've got to figure that out.
Dao Tran: Sounds like you're firing on all cylinders.
Craig McDean: Yes, all 12.
Dao Tran: Anything else we should know about?
Craig McDean: Uh…, no…, not for now. Not really. I wanted to take up car racing again but I don't know, I don't have time.
Dao Tran: Thanks so much for taking the time and good luck with all those projects!
Craig McDean: Thank you.
---