Review of Daily Paper 'Protect Paradise' Spring 2022 Ad Campaign by Design Director & Co-Founder Abderrahmane Trabsini with Photographer Zach Apo-Tsang with models Michiko Foy, Jemal J. Etnel
by Billie Rose Owen
The Daily Paper spotlights its devotion to Africa and sustainability through its Spring 2022 capsule collection, "Protect Paradise", captured by Zach Apo-Tsang. Under the creative direction of Design Director & Co-Founder Abderrahmane Trabsini, the Amsterdam-based brand often celebrates African culture, landscapes, and wildlife in its collections. This collection pays tribute to the paradisiacal island of Mauritius and announces the brand's pledge to its protection: part of the collection's proceeds will be donated to the Protect Paradise movement and the Mauritian Wildlife Foundation.
The dense ecosystem of Mauritius is reflected in the collection's custom prints: Exotic birds and marine wildlife intertwine with flower-laden vines, stamped upon summer staples like swim shorts, short-sleeved button-ups, and bucket hats. The collection also leans into the brand's typical ready-to-wear spirit, showcasing earth-toned T-shirts, cargo pants, and snap-front bomber jackets layered over sports bras. Trousers fashioned into a crop-top are a standout, as well as vivid-red shorts.
Captured against a backdrop of blending tropical hues and enlarged flower installations, the campaign acknowledges the rich Mauritius landscape from which it drew inspiration.
"Protect Paradise" is well-rounded in style and offers an elevated adaption of the brand's streetwear classics. It also serves as a testament to the brand's passion for sustainability and awareness: it uses eco-materials like 100% organic cotton and natural dyes, and the packaging, tags, and care labels are produced with biodegradable materials. Timely for the collection's ethos, Protect Paradise was launched on Earth Day (April 22nd).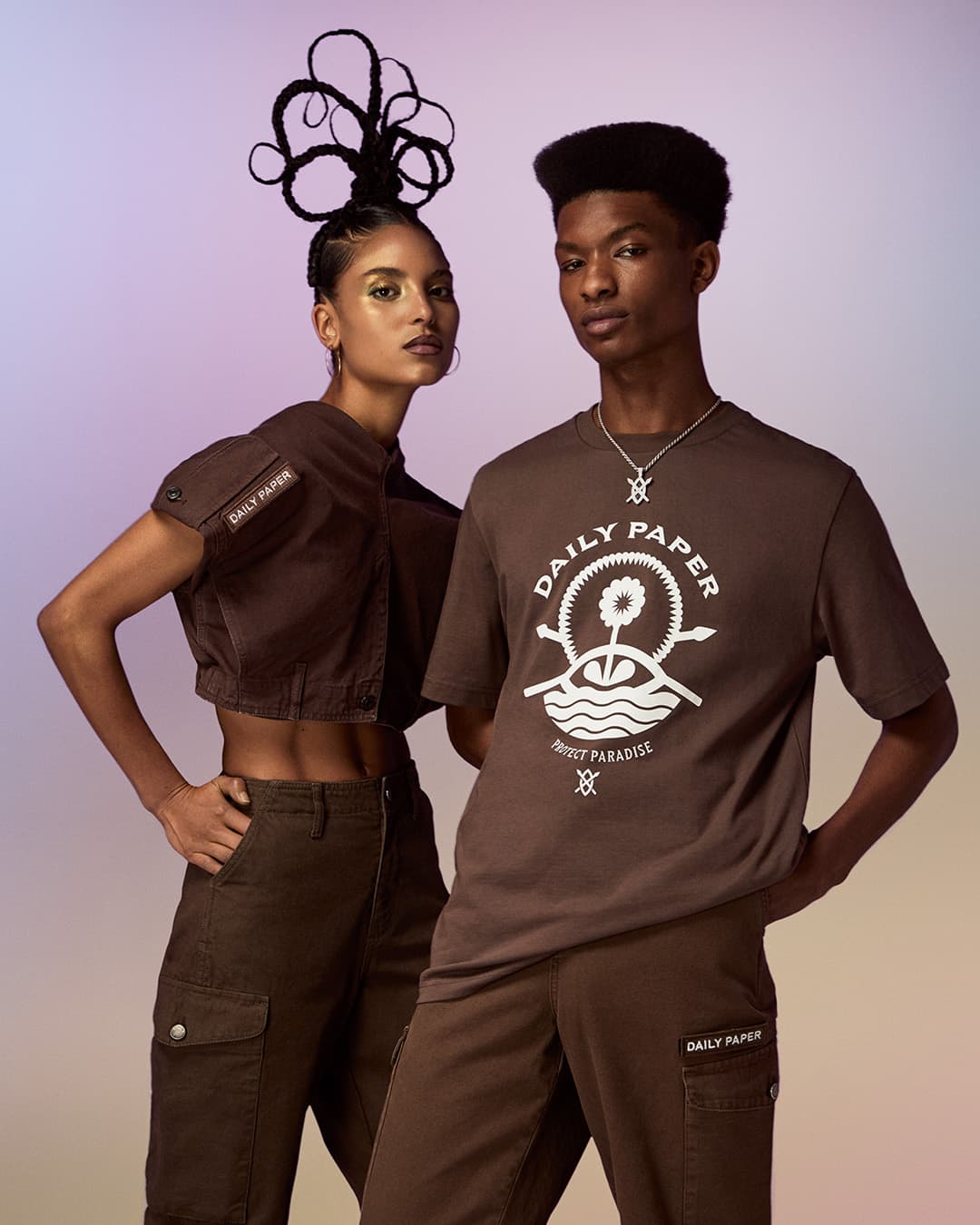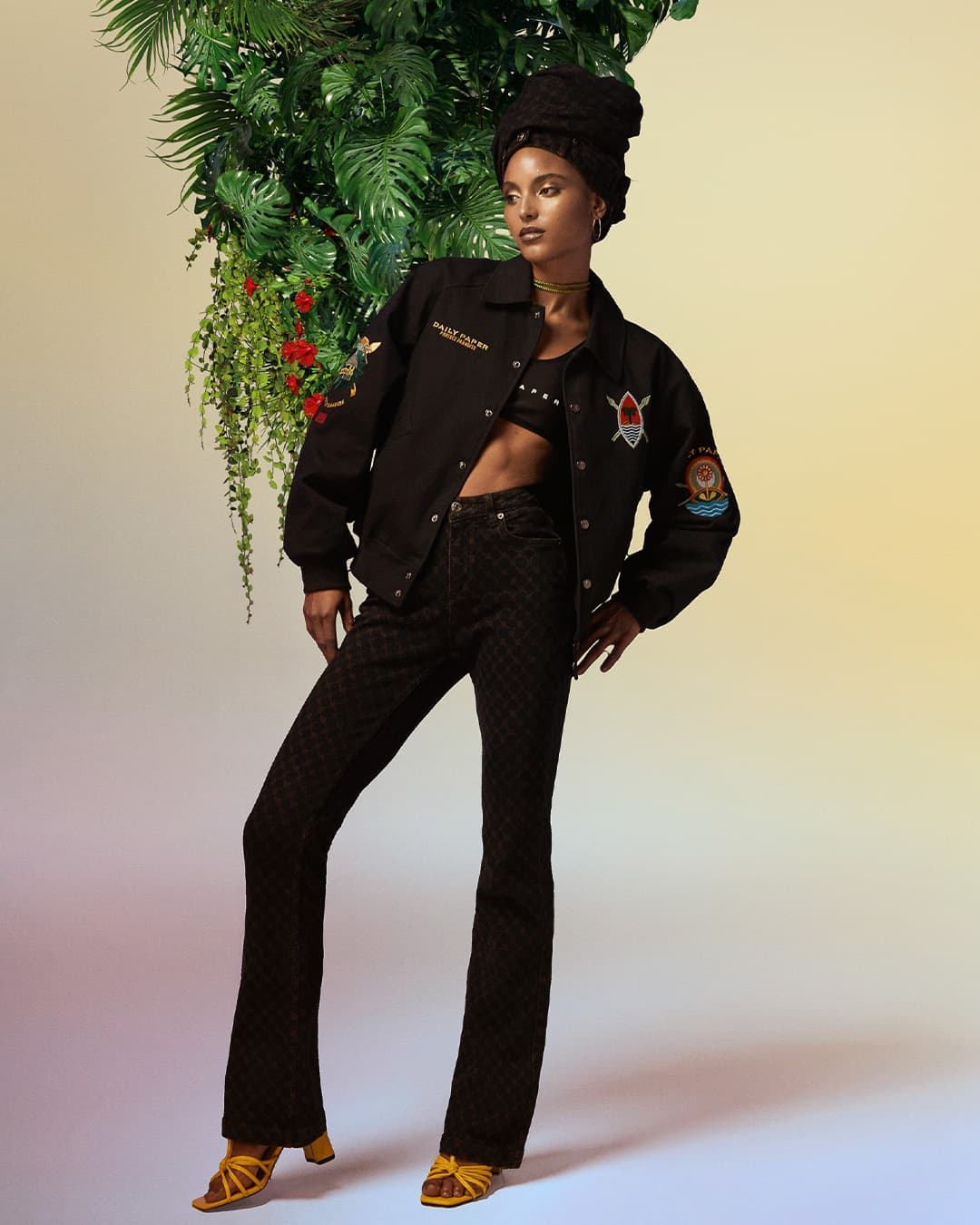 Design Director & Co-Founder | Abderrahmane Trabsini
Photographer | Zach Apo-Tsang
Models | Michiko Foy, Jemal J. Etnel

---