Review of Daily Paper 'The Cimbia Shield Bag' 2023 Ad Campaign by Photographer Salomé Gomis-Trezise with models Florence Baito and Monjok Ngor
Daily Paper celebrates the beauty of African heritage with the launch campaign for its new Cimbia Shield bag, captured by photographer Salomé Gomis-Trezise.
The brand's latest and perhaps most potent statement accessory, the bag's design is a physical translation of Daily Paper's signature emblem – a modern interpretation of the Masaai shield that reflects the nomadic spirit of Daily Paper and its celebration of Pan-African and diaspora heritage and culture.
Gomis-Trezise's simple but striking portraits put this symbol front and center. She captures models Florence Baito and Monjok Ngor wearing monochrome black and white looks in an all-over red room – an effect that draws out the beauty of their dark skin as these characters pose in moments of strength and togetherness.
It's a simple yet beautifully executed campaign that conveys Daily Paper's values through just a few thoughtfully chosen personalities and visual cues.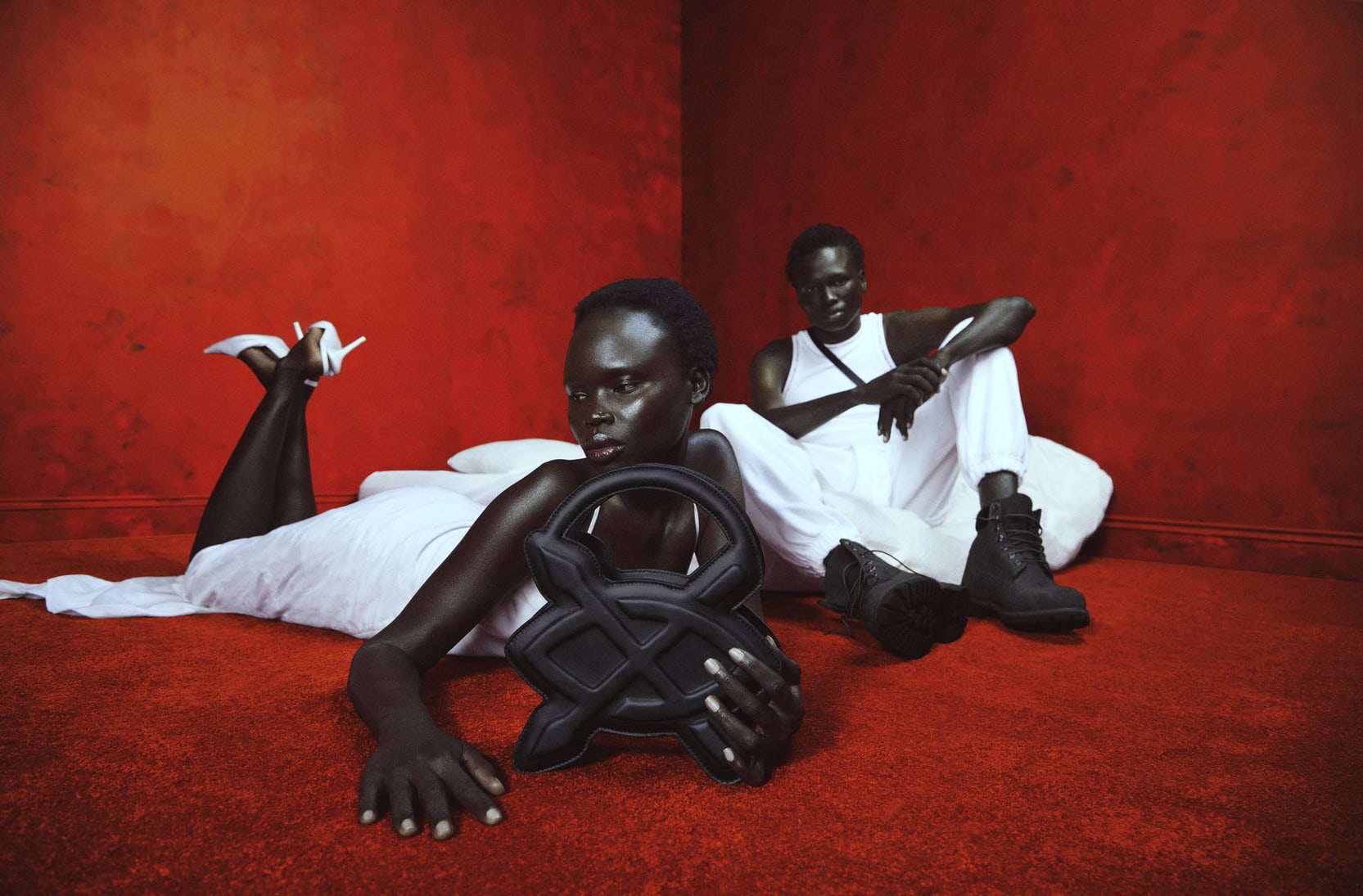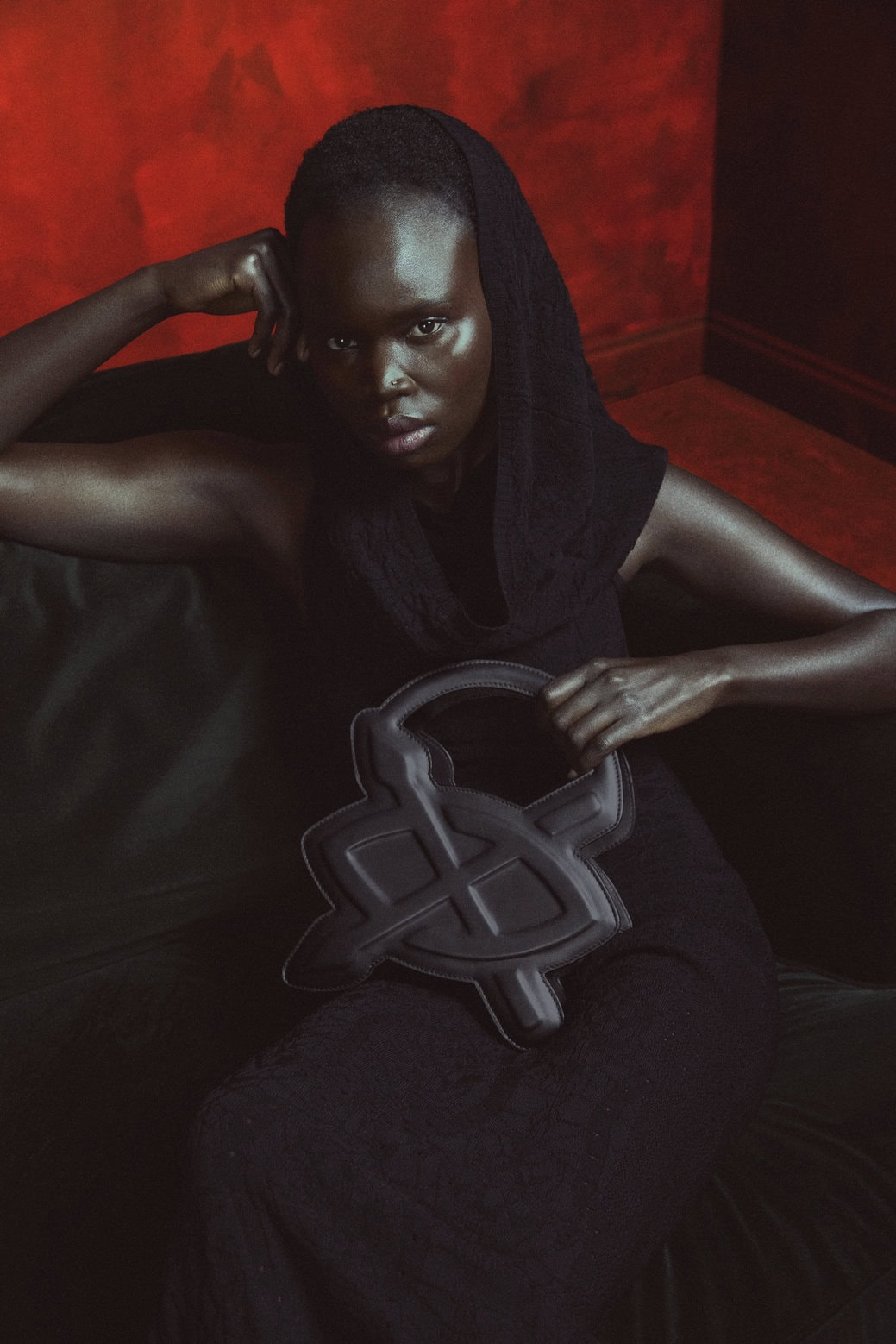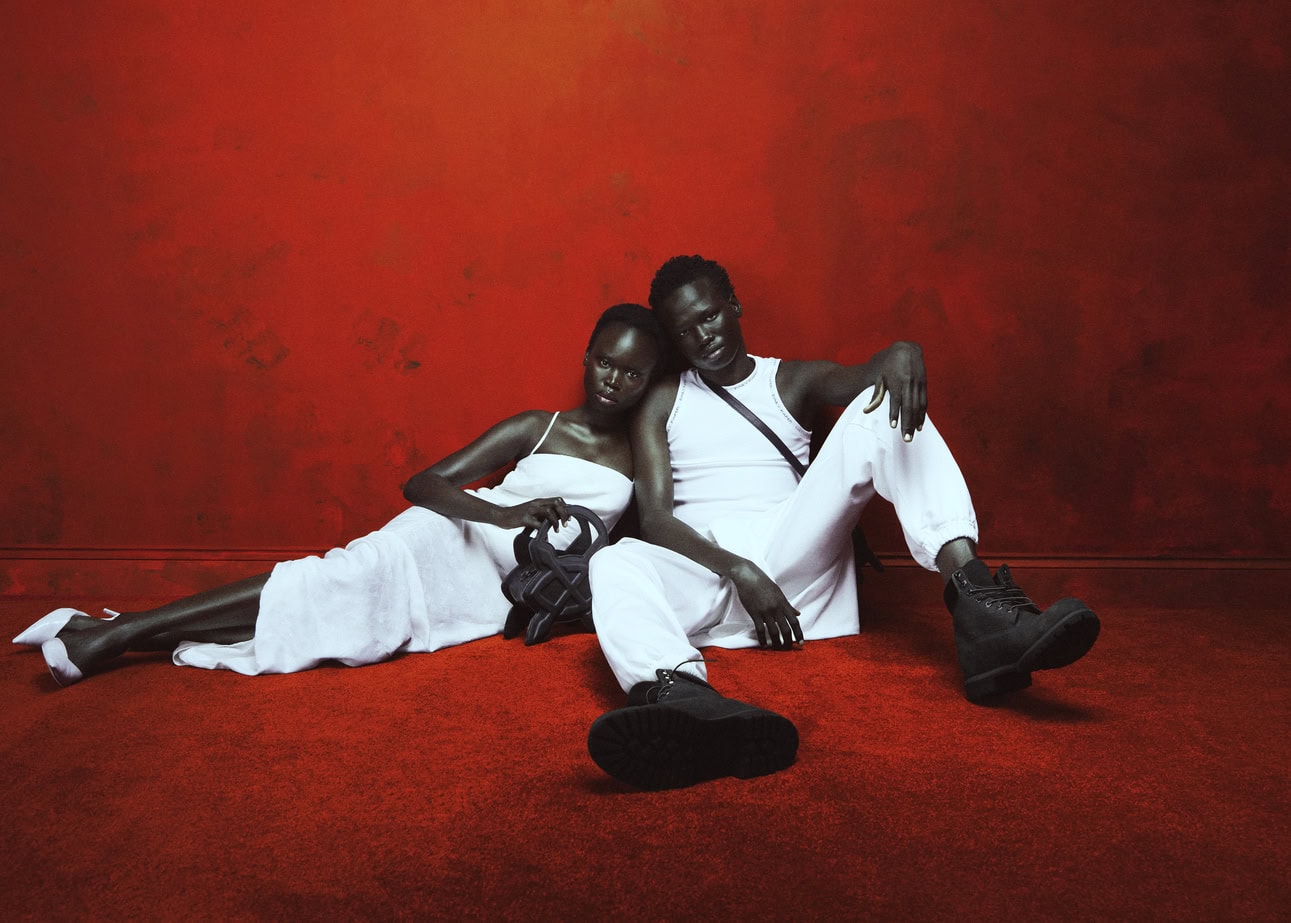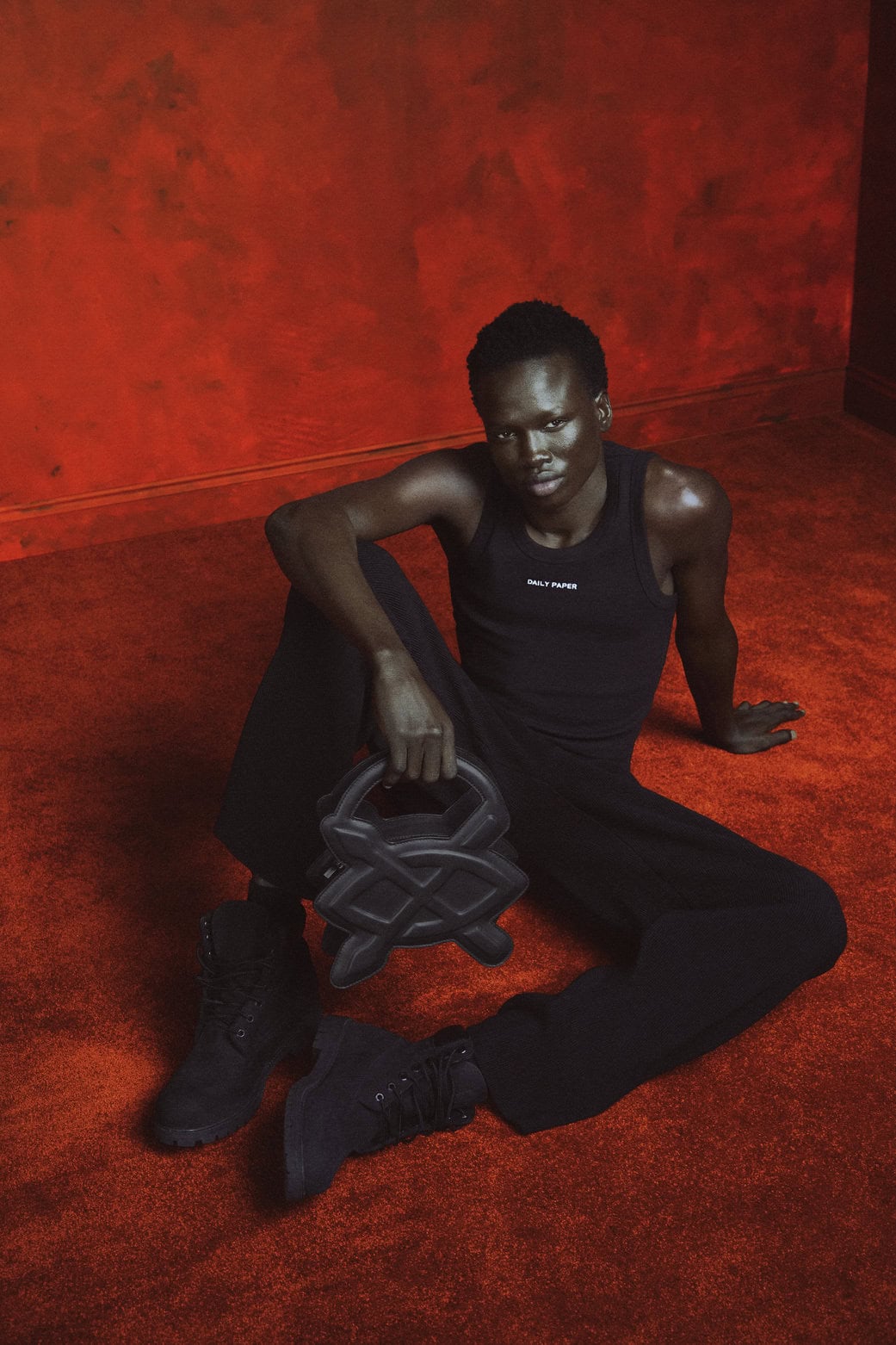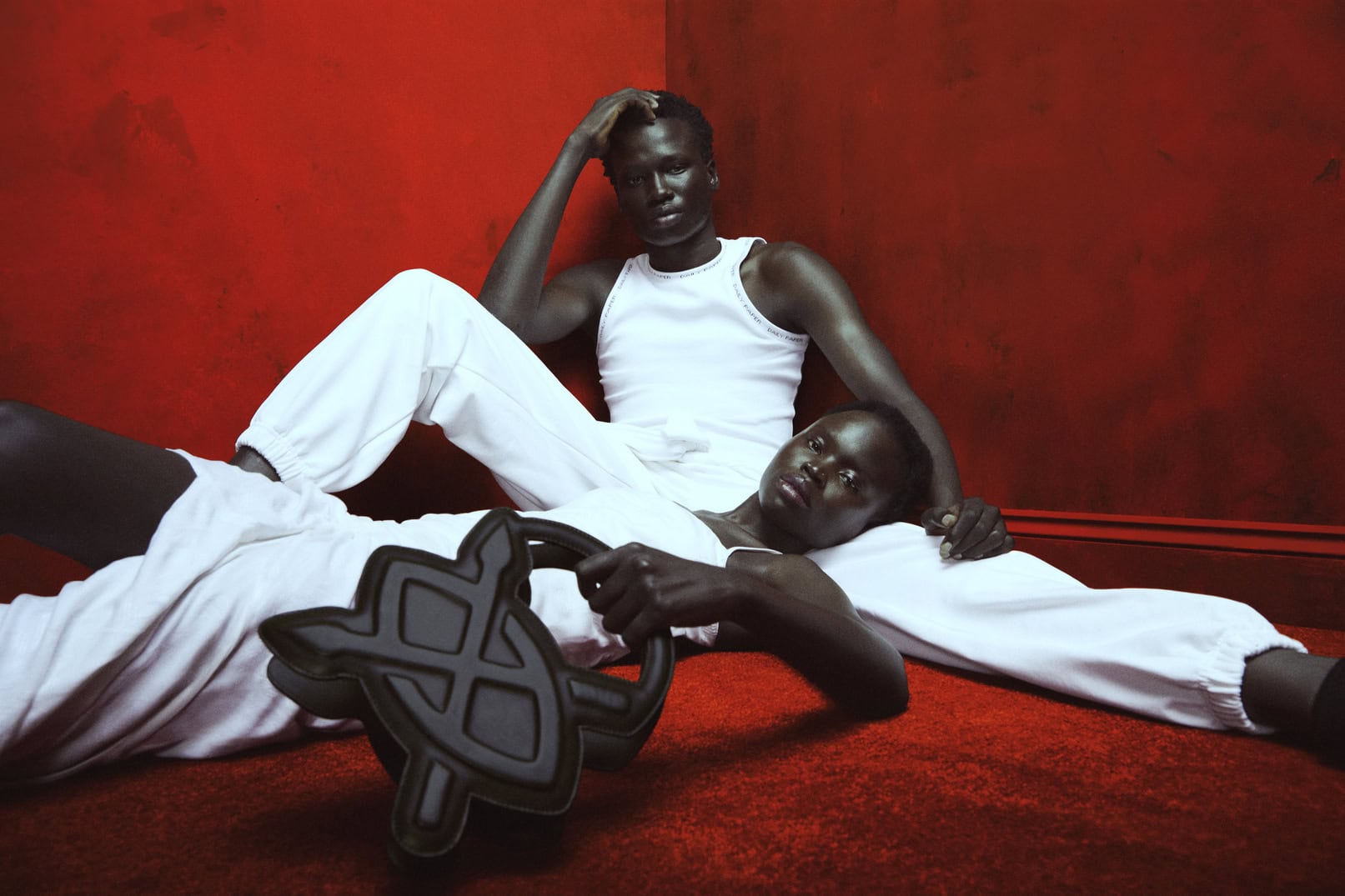 Daily Paper Creative Directors | Abderrahmane Trabsini, Jefferson Osei, and Hussein Suleiman
Photographer | Salomé Gomis-Trezise
Models | Florence Baito, Monjok Ngor

---