Fotografiska New York kicked off New York Fashion Week with a party to toast legendary photographer David LaChapelle, Fotografiska's first building-wide exhibition, and his first solo museum show 'David LaChapelle: make Believe'.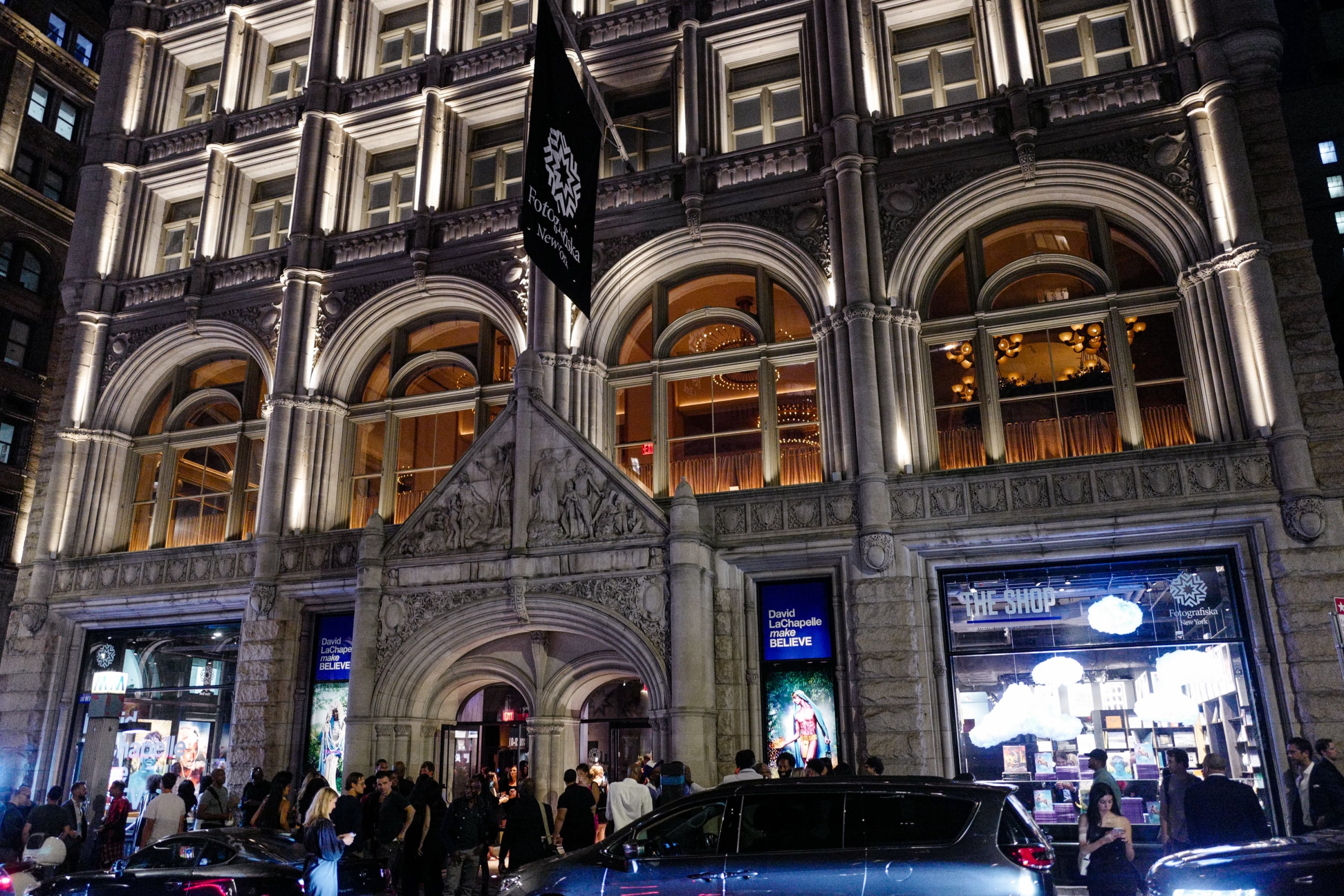 In keeping with LaChapelle's diverse 40-year career, guests included a mix from artists and curators, to celebrities and socialites, to fashion designers, and Fotografiska museum patrons. Notable guests included; David LaChapelle, Nicky Hilton Rothschild, Wes Gordon, Lauren Santo Domingo, DJ Kesh, Daphne Guinness, Amanda Lepore, Paul Arnhold, Sophie Elgort, Ashley Longshore, David Blond, Phillipe Blond, CT Hedden, Jonthan Cheban, Victoria Brito, Sophie Sumner, Igee Okafor, Josh Wyatt (CultureWorks CEO), and Yoram Roth (CultureWorks, Fotografiska Chairman).
The party spread throughout all six floors of the museum. The Macallan took over Chapel Bar for the evening with specialty cocktails, live music, and a secret confessional experience. Throughout the night, guests sipped cocktails, and explored the exhibition, stopping to snap selfies in front of iconic pieces by the artist. Upstairs, guests congregated within the Fotografiska Loft to dance, and mingle with friends. Following the event, special guests, and friends of Fotografiska New York were transported to Chapel Bar for a night of dancing.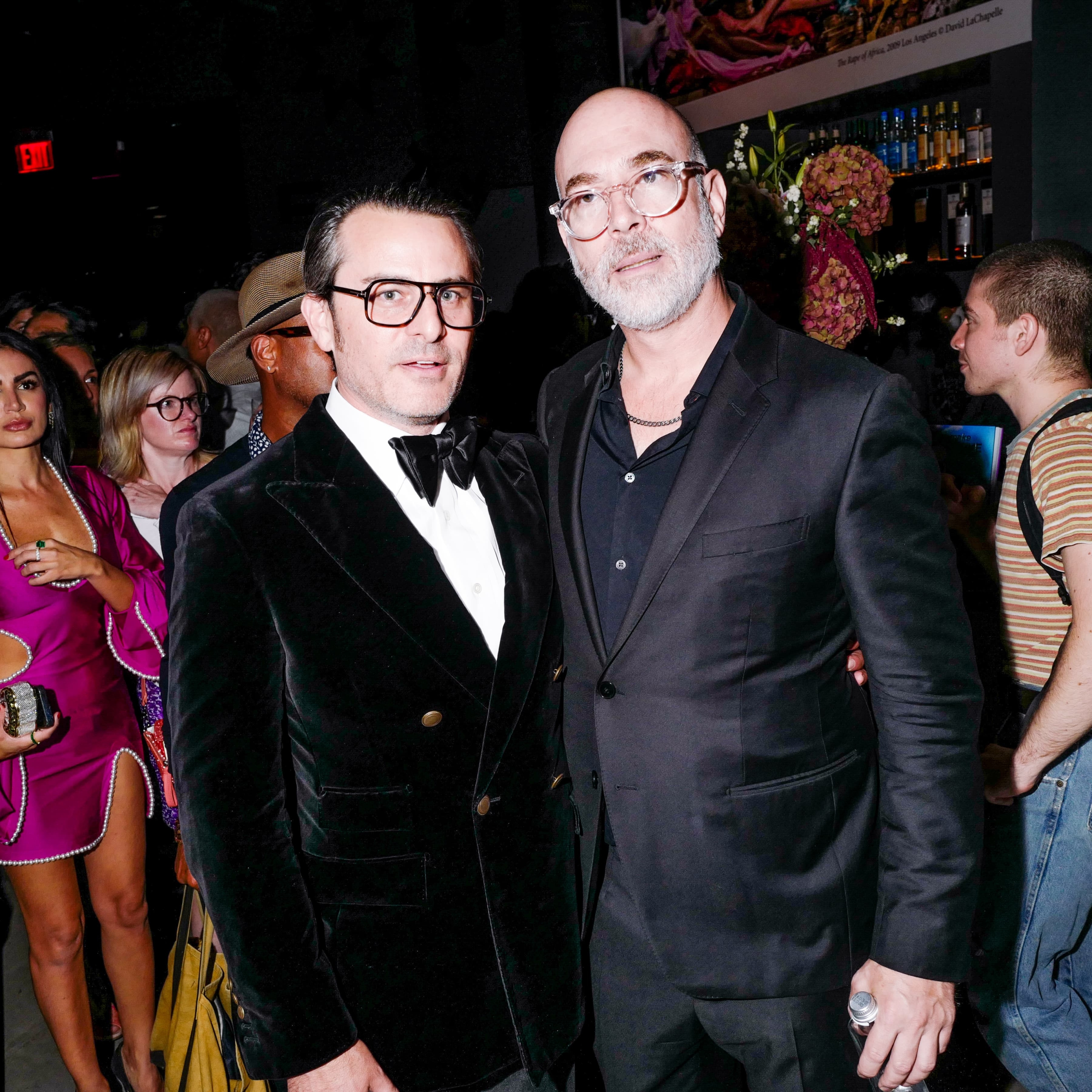 Photographer | Rommel Demano/BFA.com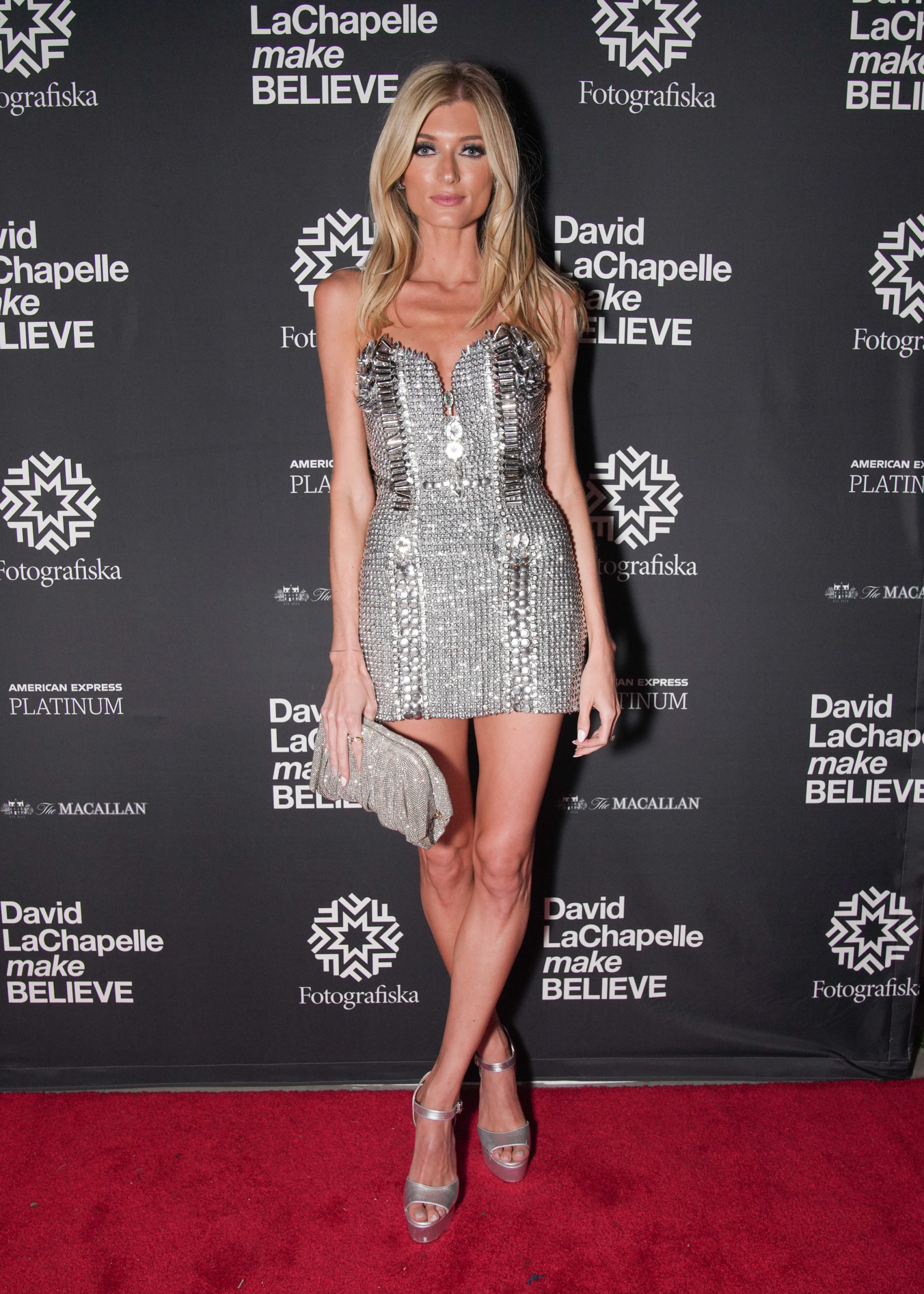 Photographer | Hannah Turner Harts/BFA.com
Opened on Friday, September 9th and on view through January 8th, 'David LaChapelle: Make Believe' is the artist's largest-ever U.S. exhibition and first New York museum solo show, featuring more than 150 works created between 1984 and 2022.
Starting in 1980s-NYC with existential religious explorations LaChapelle made as the AIDS crisis ravaged his close circle, the exhibition spans the thematic and technical breadth of the artist's diverse, 40-year career of narrative social commentary, with a "full circle" effect in his newer work's matured revisitation of his early practice's religious themes.
In Make Believe, poignant visual explorations including rare and never-seen images dialogue with iconic, intergenerationally significant staples of visual culture: the last-ever portrait of Andy Warhol (1986); intimate 1990s photos of Tupac, David Bowie, Madonna, and Britney Spears; illustrious fashion campaigns featuring Naomi Campbell (and a 1996 portrait of Alexander McQueen in a ballgown); and electrifying portraiture of today's most talked-about names, like Dua Lipa, Lizzo, Travis Scott, and Kim Kardashian.
Filling all six floors of the Landmarked museum building's 1894 architecture, Make Believe—Fotografiska New York's first building-wide takeover dedicated to a single artist, in a space that typically accommodates four to five separate shows—stages LaChapelle's work in a captivating interplay with the museum's stunningly churchlike interior.
This exhibition is presented with Lead Exhibition Partner support from American Express Platinum® Card.
---