Review of Del Core Fall 2021 Ad Campaign by Creative Director David Lane of Agency Lane & Associates and Photographer Harley Weir
Del Core raises questions of image, performance, and privacy with a brief yet powerful new campaign by creative director David Lane and photographer Harley Weir.
Highlighting Del Core's impressively visionary debut collection, the Fall 2021 campaign's imagery combines the glamor of the house's opulent silk and feathered evening dresses with a subtle yet dark sci-fi sensibility. With an array of monitors that suggests a security camera station, the lead image suggests themes of surveillance, social performance, and invasion of privacy. The other two images lack this conceptual theme, but they do continue the aesthetic with their combination of dark drama and nocturnal glamor. The styling of one look makes especially strong use of a unique and awesome piece that is somewhere between eyewear and mask – a piece that at once reveals and conceals.
Considering the first image's very intriguing use of image-in-image – and its accompanying, panopticon-esque suggestion of surveillance and being seen – it feels a bit confusing that the campaign doesn't develop this theme across more images. Though then again, the brevity of the campaign does help to enforce its sense of mystery: it raises questions through its powerful aesthetic, then leaves us wanting more.
Though we wish there were more of it, the campaign is a strong way to capture the vision of an exciting young designer who merges a classic ideal of dressing to impress with a forward-thinking and even futuristic intellectualism. While his current campaign has us reconsidering what it means to be seen, we are certainly looking forward to seeing what he does next.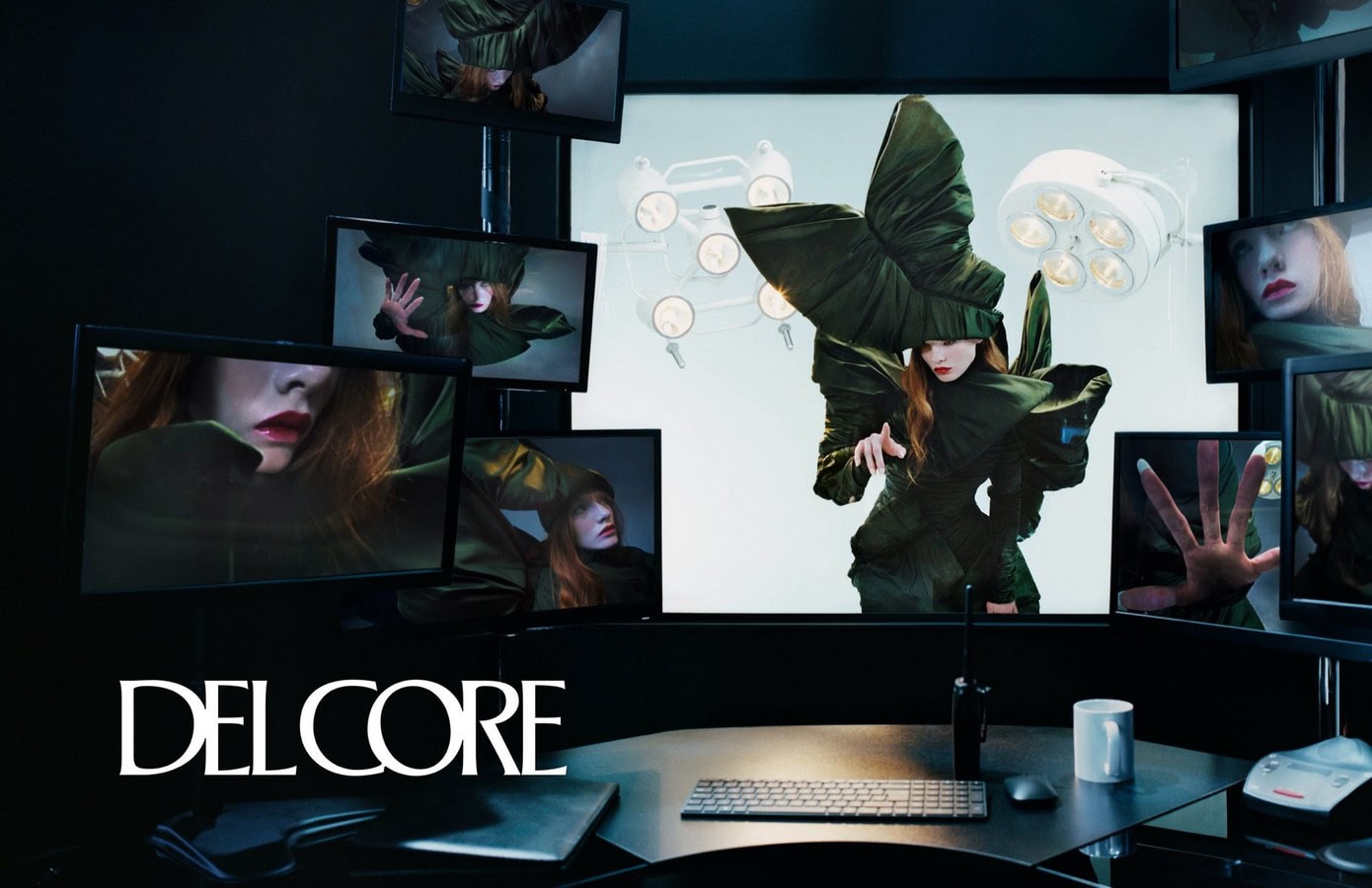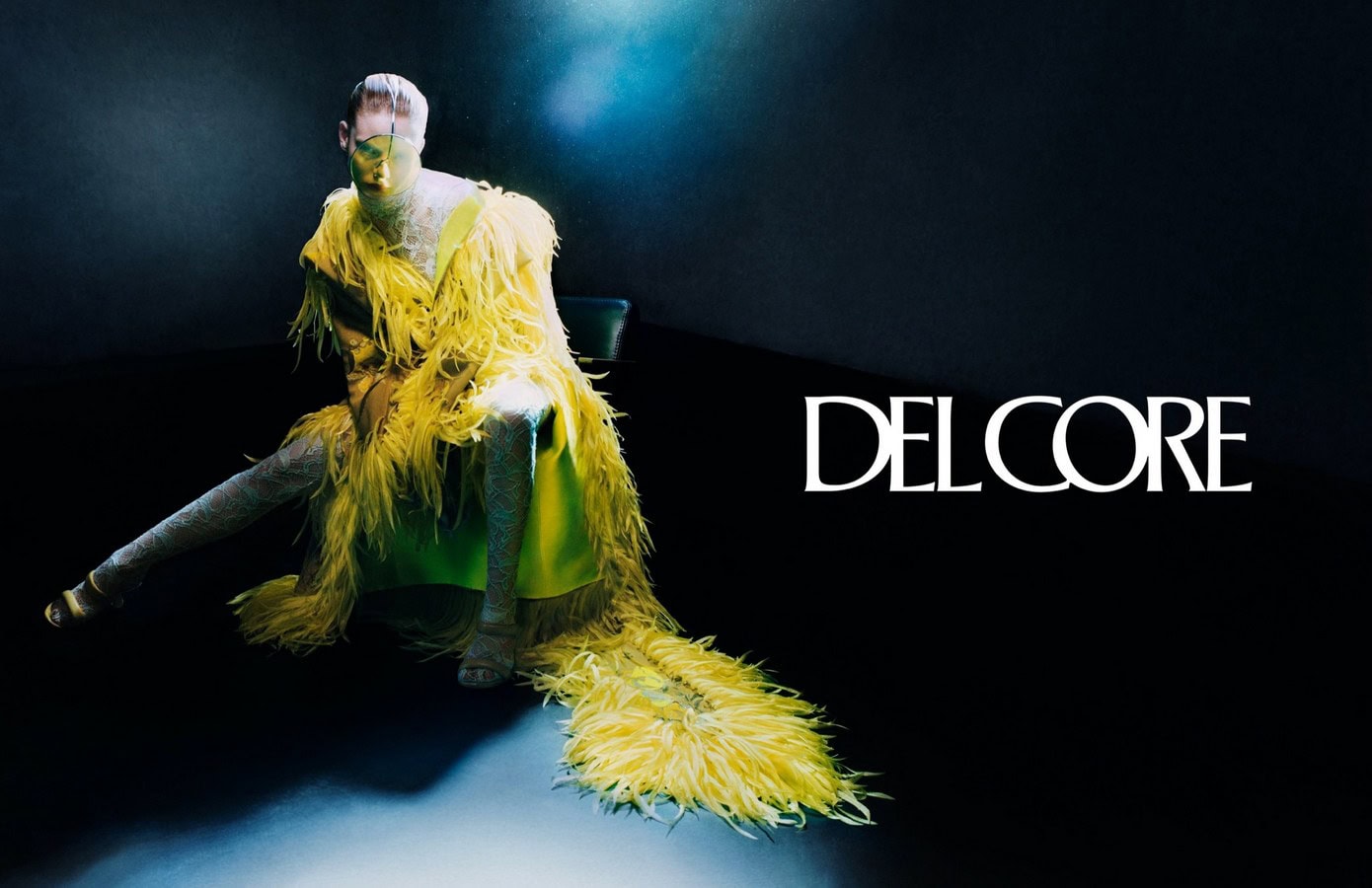 Del Core Creative Director | Daniel Del Core
Creative Director | David Lane
Agency | Lane & Associates
Photographer | Harley Weir
Stylist | Carlos Nazario
Hair | Louis Ghewy
Makeup | Lucia Pica
Casting Director | Samuel Ellis Scheinman
Set Designer | Ibby Njoya
---