---
Review of Del Core Fall 2022 Fashion Show
Nature's Dominatrices
By Mark Wittmer
Both building on and completely reimagining the delicate nature themes of his previous two highly acclaimed collections (especially impressive for a newcomer), Daniel Del Core's third seasonal collection, presented from Milan for Fall 2022, summoned the feminine creative (and destructive) power of nature with a dark and mutant beauty.
Rather than the literal floral and fungal references in prints and cascading, petal-like shapes of his previous two outings, the opening looks of this collection – bolstered by a soul-piercing musique-concréte soundtrack that fused insect chittering and knife sharpening with techno beats and ambience – set its tone with solid black in sharply paneled cuts punctuated by gleaming bondage hardware.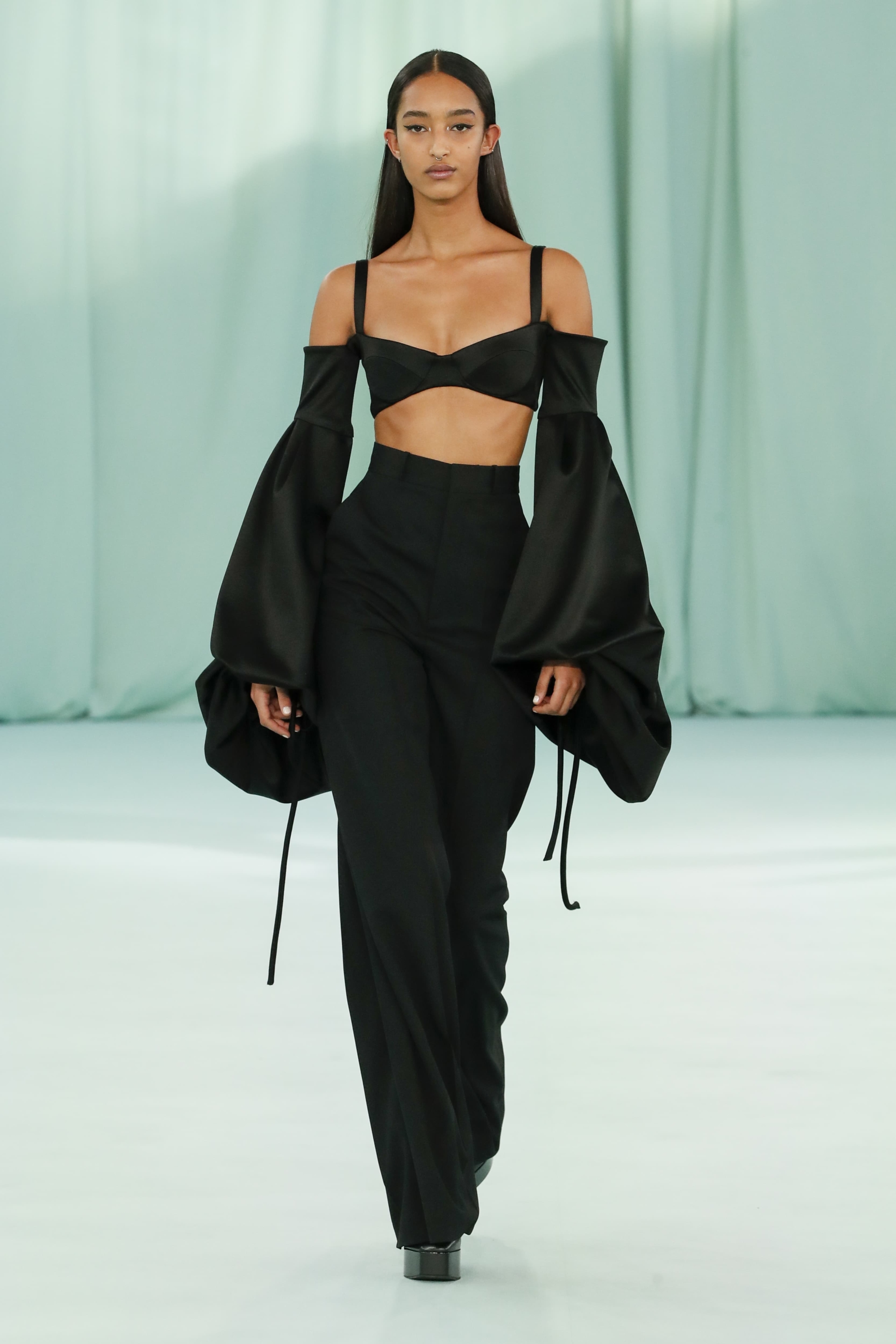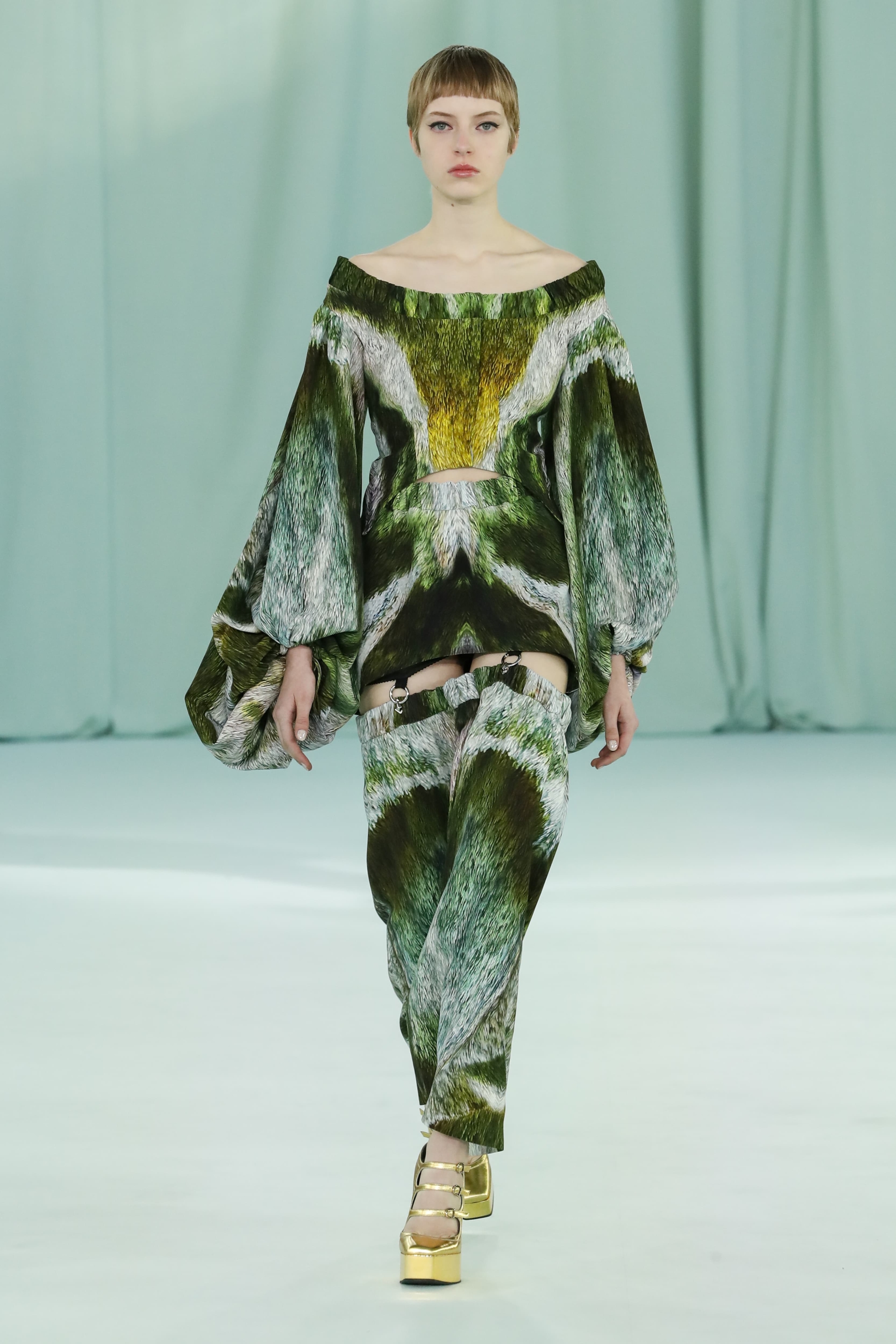 This hardware – sometimes utilized, sometimes not – formed a brilliantly deployed fastener system that characterized the entire collection, allowing individual pieces to segment together into single structural looks while remaining independent and freely moving. It also imbued the collection with a BDSM edge.
It's not obvious at first, but a theme of the insectoid slowly starts to come out of its camouflage across the following looks. Sleeves elongate and unfurl like gossamer wings; satin and beadwork suggest glimmering segmented exoskeletons; headpieces embody antennae.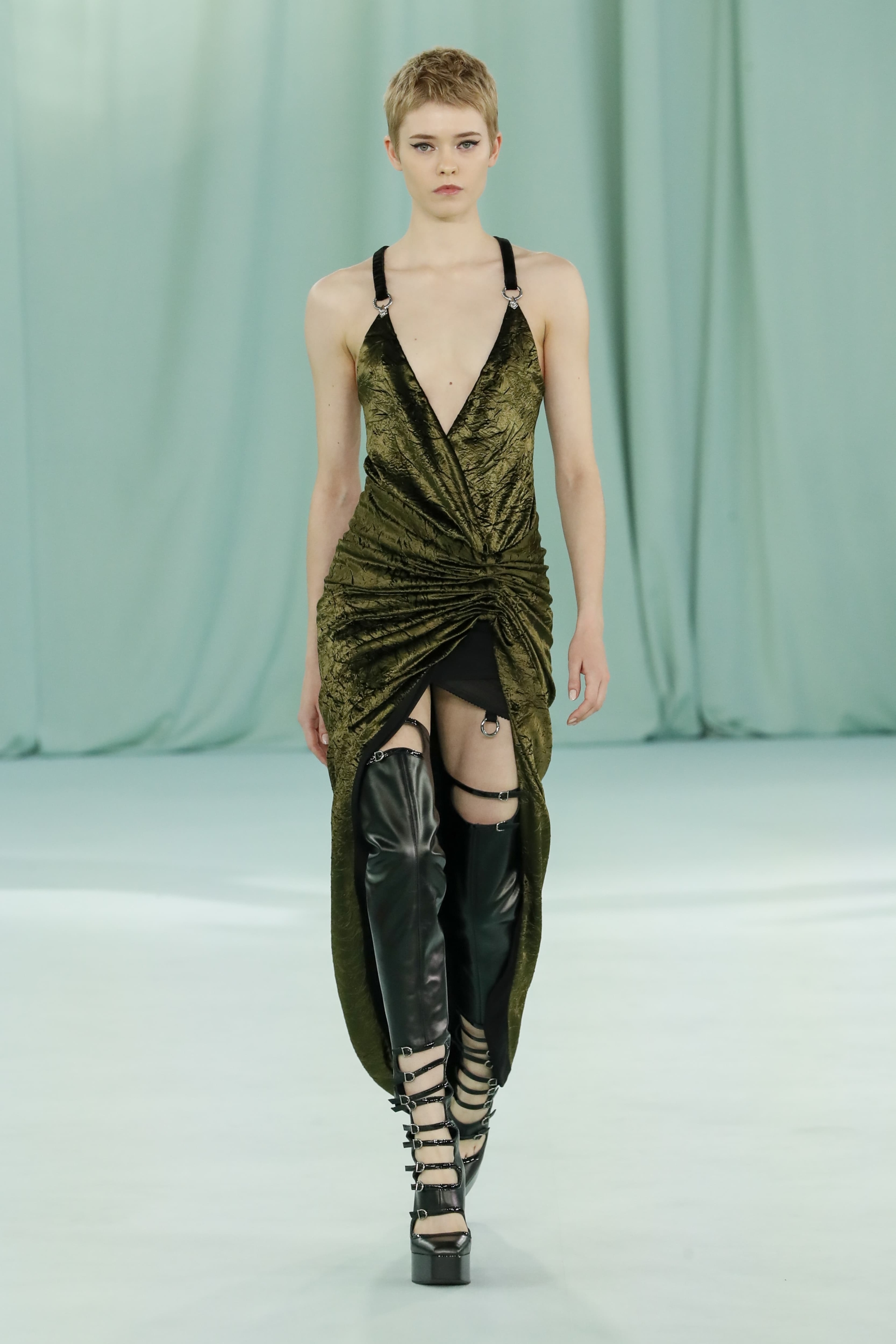 Delicate yet deadly, this is a look beyond the surface vegetation and into a teeming undergrowth. Here are half-mutated moths still concealed inside cocoons, female mantises that disguise themselves as flowers and eat their male mates, black beetles in chitinous armor.
The collection was closed out with looks that feel as if they belong to the realm of couture, their intricately crafted and cocooning structures demonstrating the power and skill of the craftsmanship base in Del Core's own atelier.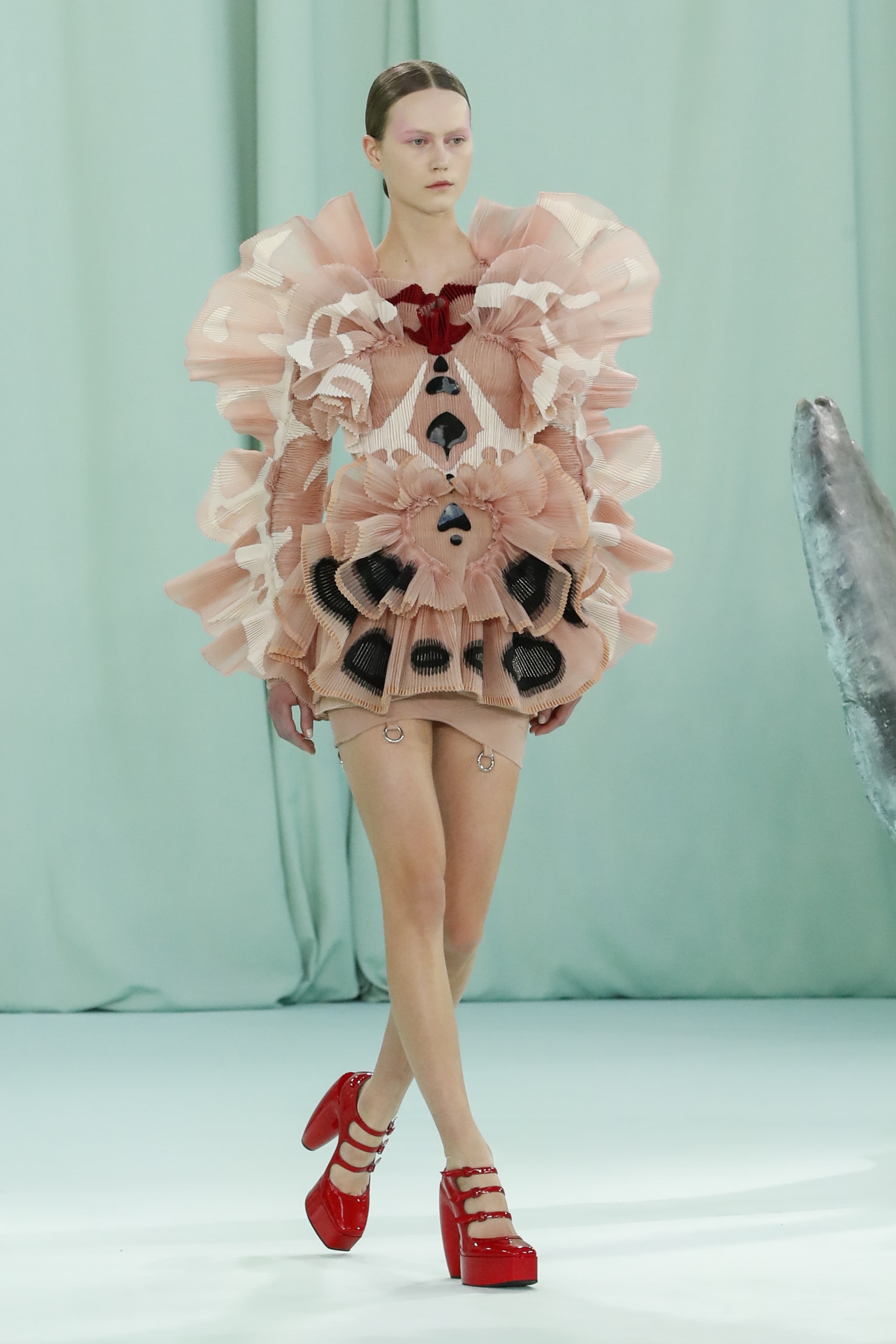 Realizing a seductive and powerfully beautiful inspiration and visual motif through masterful craftsmanship and cut, the collection was the strongest we've seen from the designer yet. What seemed to be a harmless flower has revealed itself to be a mantis in disguise: Del Core showed that he dresses a woman who is not an ornamental floral to be admired, but a self-sustaining being of grace and power. Most of all, it is a story of continual reinvention while drawing on the same internal creative force of nature – and we look forward to seeing what will emerge from the chrysalis next.
---