The Louis Vuitton Men's Artistic Director and Founder of Off-White Had Been Privately Fighting a Rare Form of Cancer for Years
Iconic designer Virgil Abloh, the founder of Off-White and artistic director of menswear at Louis Vuitton, has passed away at the age 41. According to a statement released on Abloh's Instagram account, he passed from a "rare, aggressive form of cancer, cardiac angiosarcoma," which he had been privately battling for two years.
According to the statement, Abloh had been "undergoing numerous challenging treatments." In September 2019, the designer notably took a break from fashion after being advised by his doctor.
"We are devastated to announce the passing of our beloved Virgil Abloh, a fiercely devoted father, husband, son, brother, and friend," read the statement. "He is survived by his loving wife Shannon Abloh, his children Lowe Abloh and Grey Abloh, his sister Edwina Abloh, his parents Nee and Eunice Abloh, and numerous dear friends and colleagues."
Abloh was a true visionary, often quoted saying, "Everything I do is for the 17-year-old version of myself," conveying his deep belief in the power of art to inspire future generations.
LVMH Chairman and Chief Executive Officer Bernard Arnault also issued a statement, saying that "Virgil was not only a genius designer, a visionary, he was also a man with a beautiful soul and great wisdom."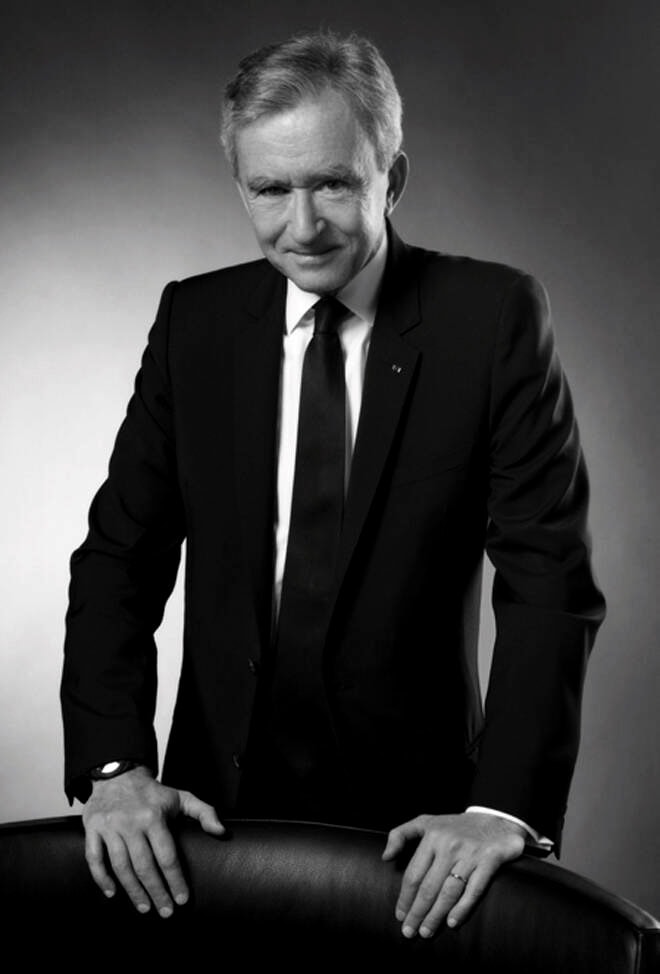 The LVMH family joins me in this moment of great sorrow, and we are all thinking of his loved ones after the passing of their husband, their father, their brother or their friend. said Arnault.

– Bernard Arnault, LVMH chairman
Virgil Abloh was born on September 30, 1980 in Rockford, Illinois, to Ghanaian immigrant parents. His mother was a seamstress and his father managed a paint company. After growing up in Rockford, he attended the University of Wisconsin–Madison, graduating in 2002 with a Bachelor of Science degree in civil engineering. He received his Master of Architecture at the Illinois Institute of Technology in 2006. When Abloh was attending IIT, there was a building on campus under construction designed by the famed architect Rem Koolhaas which helped spark his interest in fashion. While still studying architecture, Abloh designed T-shirts and wrote on fashion and design for a well known blog, The Brilliance. Abloh first met friend and frequent collaborator Kanye West while working on his designs at a Chicago print shop.
After graduating from university, Abloh interned at Fendi in the same class as Kanye in 2009, where the two began their collaborative partnership. While working on art direction for Kanye's music projects, as well as launching his first company Pyrex Vision – which sewed the seeds for his career-long motifs of youth culture and subversive branding iconography – Abloh caught the attention of Louis Vuitton CEO Michael Burke.
Abloh founded his first fashion house, Off-White, in 2013 in Milan. Quickly gaining notoriety among both streetwear scenes and high-fashion critics, the designer's work was readily identifiable through his deconstructive use of technical elements and lettering, as well as his signature quotation marks. Off-White launched its womenswear line in 2014, which was selected as a finalist for the prestigious LVMH prize.
By 2017, Abloh was beginning to launch Off-White conceptual retail spaces across the world, and being approached for collaborations by numerous brands ranging from Nike to Ikea. The same year, he worked with conceptual artist Jenny Holzer on a pair of activist art projects centering around immigration and reproductive rights.
On March 25, 2018, Abloh was named artistic director of Louis Vuitton's menswear ready wear line, marking him as the first person of African descent to lead the brand's menswear line, as well as one of the few black designers at the helm of a major French fashion house. Upon his acceptance of the position, he stated, "It is an honor for me to accept this position. I find the heritage and creative integrity of the house are key inspirations and will look to reference them both while drawing parallels to modern times." Abloh showed his first collection for Louis Vuitton at the 2018 Men's Fashion Week at the Palais-Royal gardens in Paris.
In addition to his work in fashion, Abloh explored a prolific contemporaneous career in art, as well as exemplifying a lifelong passion for music. His installation-focused artwork engaged with many of his closely-held themes and beliefs centering around a reconsideration of ownership and image. He had also been DJ'ing since his teens, and rose to the level of booking international shows and collaborations in the past few years, including a unique design collaboration with DJ equipment manufacturer Pioneer Music in 2019.
A mastermind of reference and reappropriation, Abloh brilliantly remixed historical and cultural design codes into a singular vision that was imaginative and inspirational. Balancing playfulness and sophistication, his work for Louis Vuitton in particular felt like the embodiment of his creative goal to lift people – especially young men of color – out of the constraints of the present and look towards a brighter, freer future.
Not only does the fashion industry mourn the incalculable loss of one of its most impactful and promising creatives, but the world seems to have lost one of its most prominently uplifting voices. Virgil Abloh's presence was bright to all of us, and of course even more so to those that knew him personally. Our hearts go out to his family, friends, and loved ones. He will be missed.
---