Review of Diesel 'All Together Clubhouse' Pride 2023 Ad Campaign
Diesel teams with the Tom of Finland Foundation and The Community for a special art event and collaborative capsule in celebration of Pride 2023.
Tom of Finland Foundation is a nonprofit organization established in 1984 by Durk Dehner and Tom of Finland. Originally established to preserve the homoerotic art master's vast catalog of work, the scope of the foundation was widened to offer a safe haven for all erotic art due to rampant discrimination against art that portrayed sexual behavior or generated a sexual response. Today, Tom of Finland Foundation continues to educate the public about the cultural merits of erotic art and promote healthier, more tolerant attitudes about sexuality.
A multi-disciplinary art institution, The Community was founded in Paris in 2016 with the intention of creating a community space for collaborations across different artistic disciplines. In addition to its curated program of exhibitions and events at The Community Centre, The Community works with estates, galleries, institutions, universities, foundations, collections, and varying international exhibition projects.
Combining their missions to celebrate artistic freedom and creativity, Diesel has come together with these two entities to host the AllTogether Clubhouse, a group exhibition and daily event program in New York City's West Village, the historical epicenter of American LGBTQIA+ culture and activism open June 21-25. The AllTogether Clubhouse is a continuation of last year's collaboration between these three partners, which presented the first public exhibition of erotic and queer art from the Foundation's permanent collection outside of Los Angeles. After the success of the 2022 shows in Venice and Paris, the third chapter of the project comes to New York City, where the Foundation began, with a new curation of work from its collection.
Continuing the collaboration and the Pride celebration, Diesel has released a special capsule in partnership with the Tom of Finland Foundation. The drop amplifies the message of freedom of expression and sexuality a – in this case, specifically celebrating the LGBTQIA+ community – that has always been a key pillar for Diesel. The collection spotlights a new set of artists from Tom of Finland Foundation's erotic and queer art collection, including Stanley Stellar, Michael Mitchell, and Tom of Finland. Their powerful images, carefully curated with The Community to illustrate gay men in moments of unabashed freedom and joy – social, sexual and romantic – are applied as prints and patchworks across the collection.
The capsule is highlighted in a campaign that takes a more intimate perspective on Diesel's typical format of capturing exuberant and inclusive communities in unabashed action. With its year-round commitment to highlighting free love and individuality, a Pride capsule and campaign from Diesel feels more sincere than those from brands who don rainbows for exactly 30 days – especially because it is part of a partnership with two community organizations doing powerful work to support the legacy of queer artists and foster spaces for rising queer talents to thrive.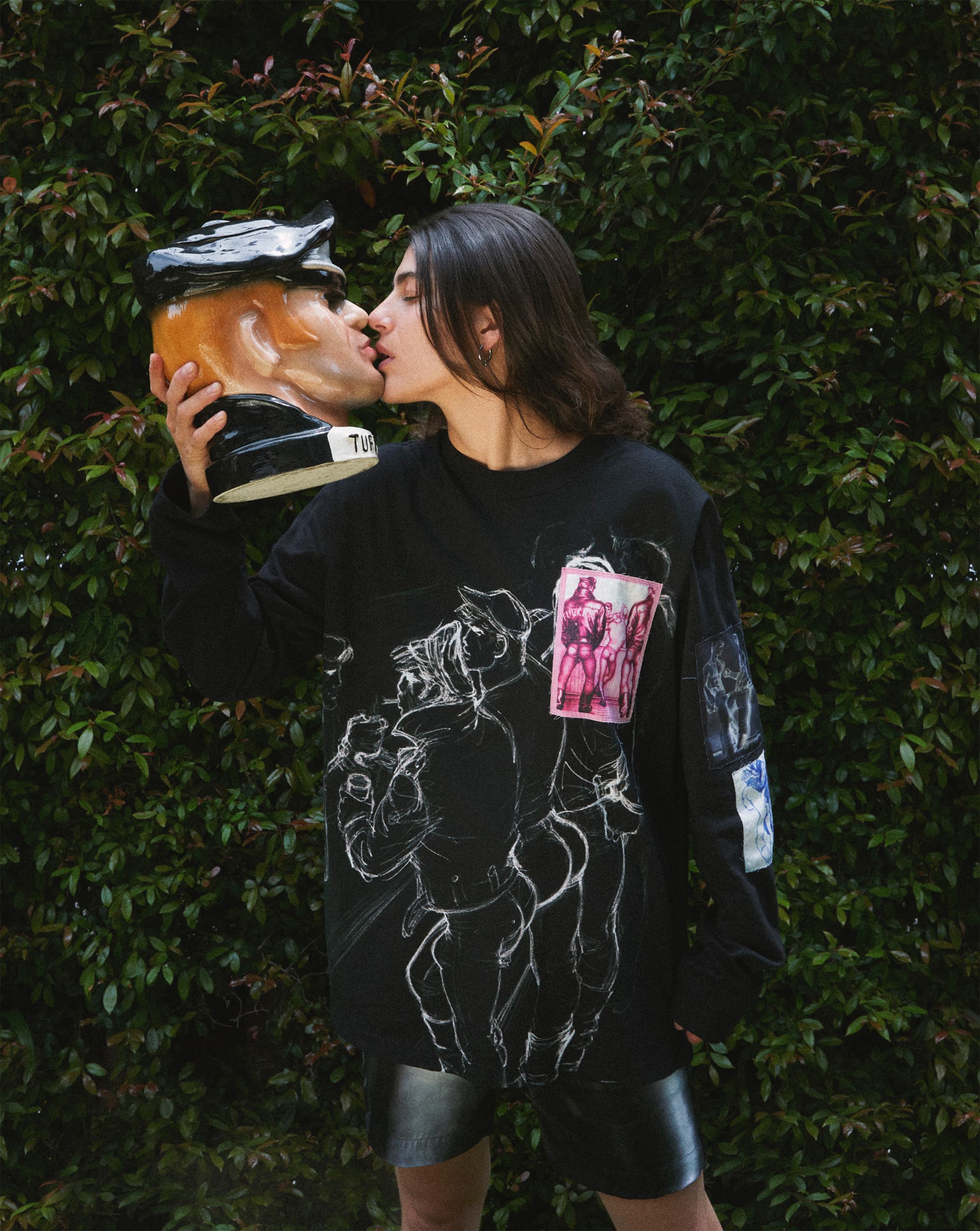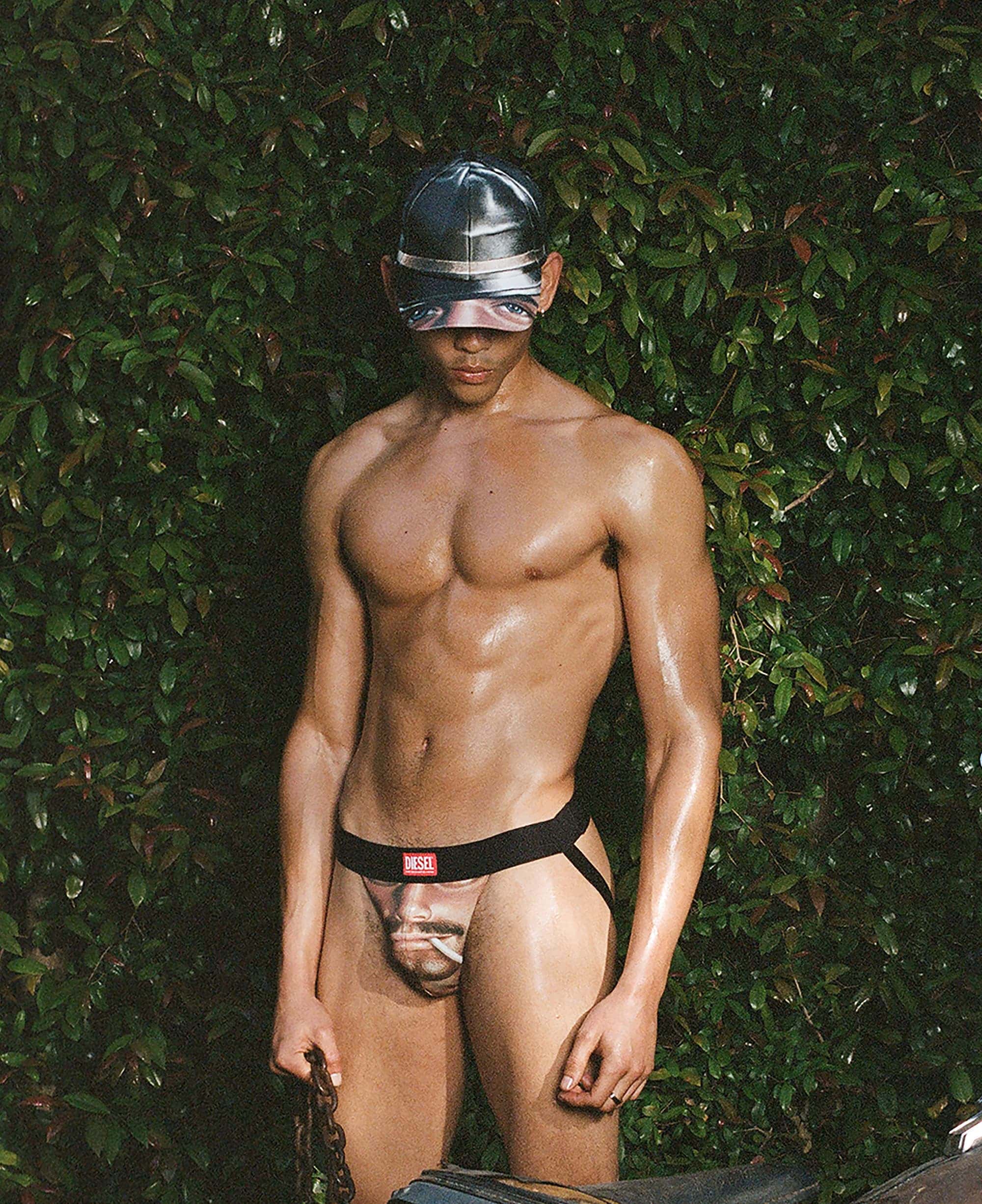 Diesel Creative Director | Glenn Martens

---