---
Dior unveils a visionary new campaign for Cruise 2021. Directed by the legendary Fabien Baron, the film fuses mythological storytelling and dance to create an exquisite and astoundingly unique work.
Maria Grazie Chiuri's designs for the collection are inspired by ancient and medieval European fashion, and Baron channels this history for the campaign. He imagines an Italian kingdom populated by mythical heroines: queens and assassins, peasant girls and traveling performers.
The film centers around pizzica, a millennia-old Italian folk dance part of the larger family of tarantella. In the province of its origin, the bite of the wolf spider was popularly believed to cause a hysterical condition known as tarentism. The sufferers of such bites were encouraged to dance, sometimes for hours or even days, both in order not to succumb to the venom and to redirect its hysteric effects. Thus, the dance becomes a personal journey of healing.
Baron recruited a phenomenal team of artists to create and capture this narrative performance. Globally renowned dancer and choreographer Sharon Eyal developed the choreography for the dance. Italian composer Paolo Buonvino composed its original score, which was performed by Orchestra Roma Sinfonietta. Alternating between black-and-white and richly colored segments, cinematographer Benoit Delhomme does incredible work to capture the dynamism and emotional intensity of the performance. The results feel both elegant and chaotically exhilarating, fusing the physical and emotional urgency of hysteria with a sense of the grandiose and sublime.
We are enthralled with the way Fabien Baron continues to push the envelope for fashion. As Maria Grazie Chiuri and her team at Dior already have such a strong creative vision, it is crucial for them to recognize which collaborators can work within that space and how. While we have seen Baron produce incredible work for decades, this project feels quite special.
Its depiction of a personal struggle for healing – with its waves of anguish and despair, and final moments of reflection and transcendence – is beautiful, and feels especially important right now. Most critical is the way the film balances and synthesizes personal and communal elements: each of us has a responsibility to ourselves, to our communities, and to our one world. It is often a struggle to face these responsibilities, but it is always beautiful. How will we emerge from our phases of individual and societal sickness? Where will this fit of personal and collective hysteria lead? These questions are vital: let us follow Dior's lead and meet them with grace, with chaos, with inclusion, with letting die, with life, with love.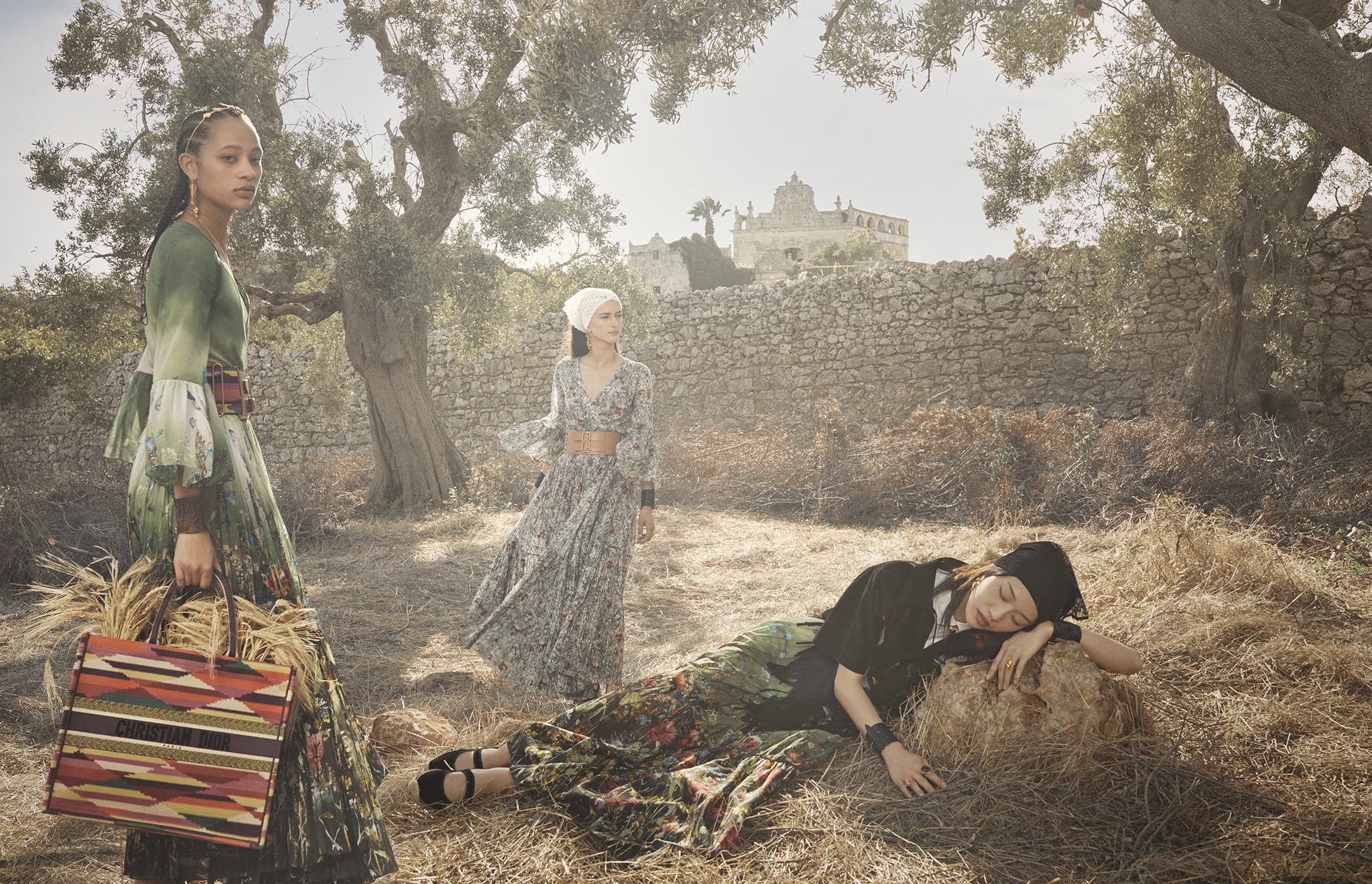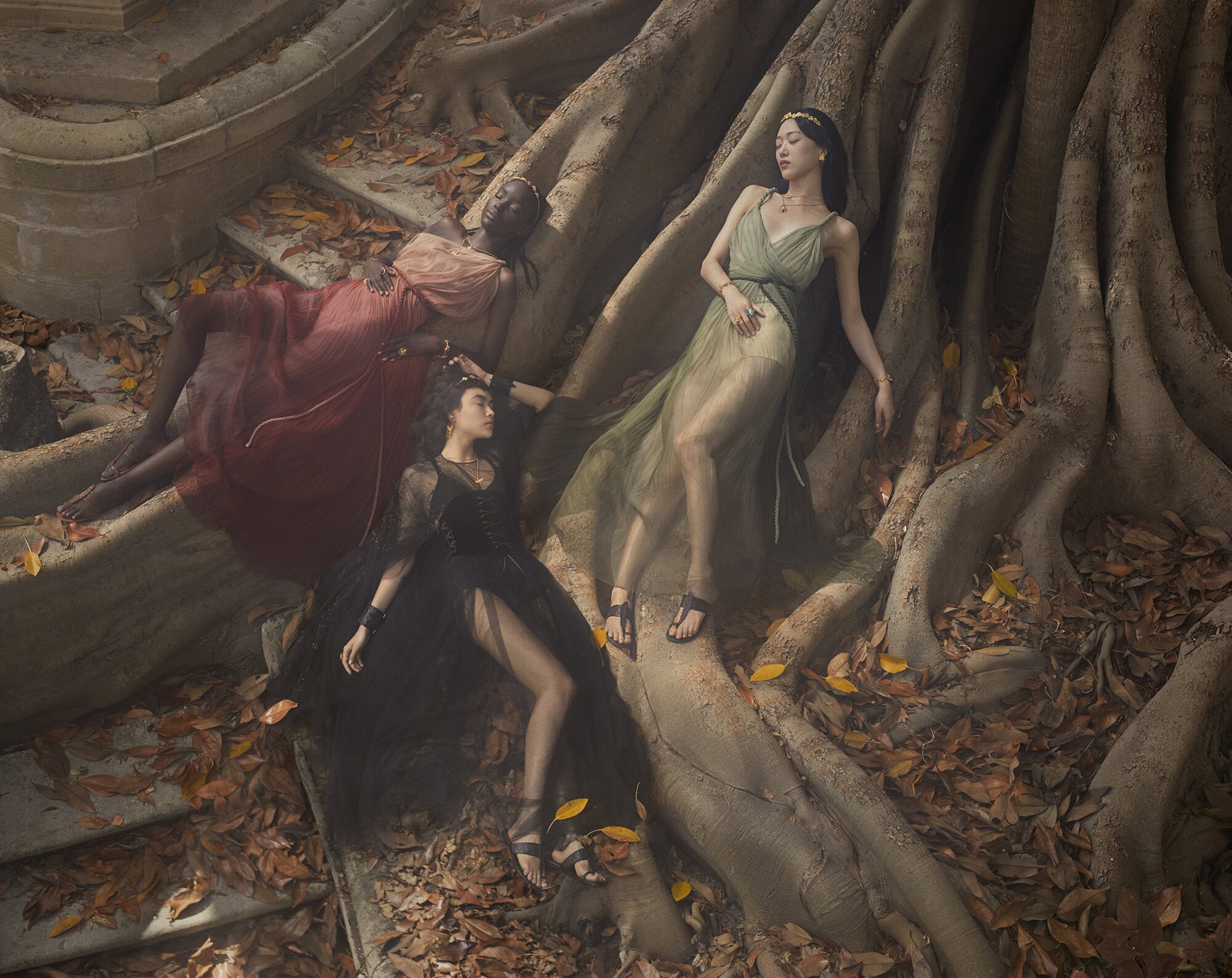 Dior Creative Director | Maria Grazia Chiuri
Agency | Baron & Baron
Director | Fabien Baron
Choreographer | Sharon Eyal
Composer | Paolo Buonvino
Performed By | Orchestra Roma Sinfonietta
Special Guest | Darren Devaney
Dancers | Serena Pellegrino, Lucia Scarabino, Laura Boccadamo, Mihaela Coluccia, Fabrizio Nigro, Stefano Campagana, Marco Martano, Francesco Porceluzzi, and Luigi Campa
Models | Selena Forrest, Sora Choi, Maty Fall Diba, and Chai Maximus
Stylist | Elin Svhan
Hair | Guido
Make-Up Peter Philips
Set-Design | Jean-Hugues De Chatillon
Editor | Graham Patterson At Modern Post
Colorist | Tim Masick At Company 3
---