Review of Dior Cruise 2022 Ad Campaign by Director Fabien Baron, Creative Director Margot Populaire, Art Directors Susie Kim & Lucie Matussiere, and Photographer Julia Hetta with models Selena Forrest, Steinberg, Maryel Uchida, and Chai Maximus
Dior shares a divine campaign for Cruise 2022 that beautifully closes a chapter of historical exploration by going back to the beginning. With direction by Fabien Baron and photography by Julia Hetta, the campaign was captured at the Temple of Zeus on the ancient Greek archaeological site of Nemea, and is a gorgeous modern look at ancient myth.
Baron's beautiful film gives us the feeling of being initiated into an ancient mystical rite: as enchanting music swells, we see a group of worshippers lose themselves in devotion to a powerful female deity, with physical choreography that elegantly communicates their unity.
When the film switches into its black-and-white segments (which correspond to Hetta's photography), we see familiar Dior muses become possessed by the same power, their connection embodied by gossamer fabric that stretches between them and across time.
Hetta's sepia-toned photographs feel reminiscent of early travel and documentary photography, intertwining the ritualistic feel of Baron's film with a more recent historical suggestion of intrepid early archaeologists unearthing the temple's hidden secrets. The styling, which merges trench coats and high-top sneakers with flowing gowns and dresses (and one particular piece that feels like a combination of gladiator attire and a bondage harness), helps to support this gorgeous interweaving of history and myth.
The campaign is a fitting capstone to Maria Grazia Chiuri's exploration and reclamation of femininity throughout historical eras, from which she pivoted away somewhat with her 60's-mod Spring 2022 show. Ancient Greece is the farthest we've seen her go back in time: it's a smart way to create an end by going back to the beginning, both literally and figuratively showing how the threads of her creative narrative – and the creative power of womanhood – carry through all of history.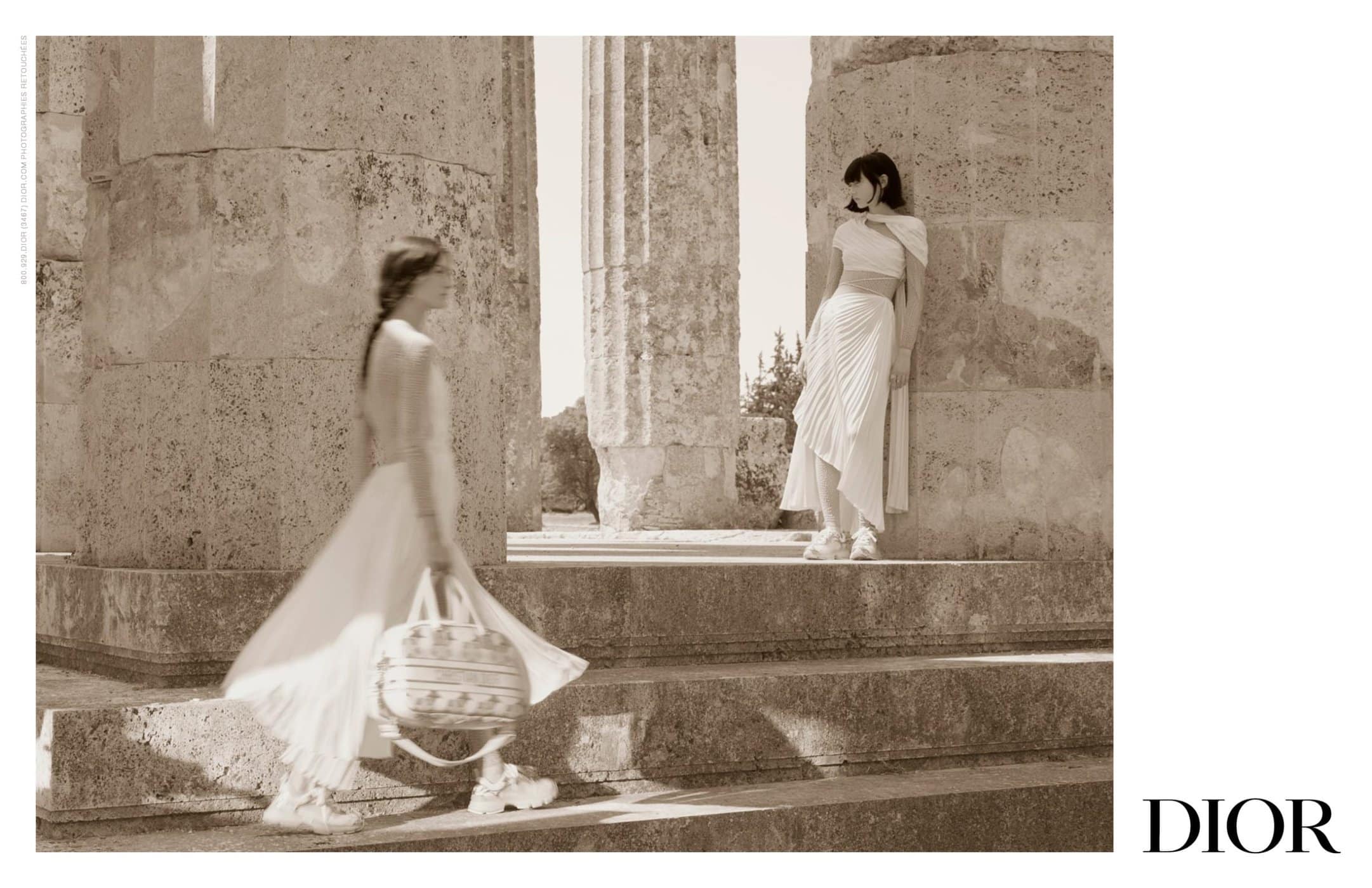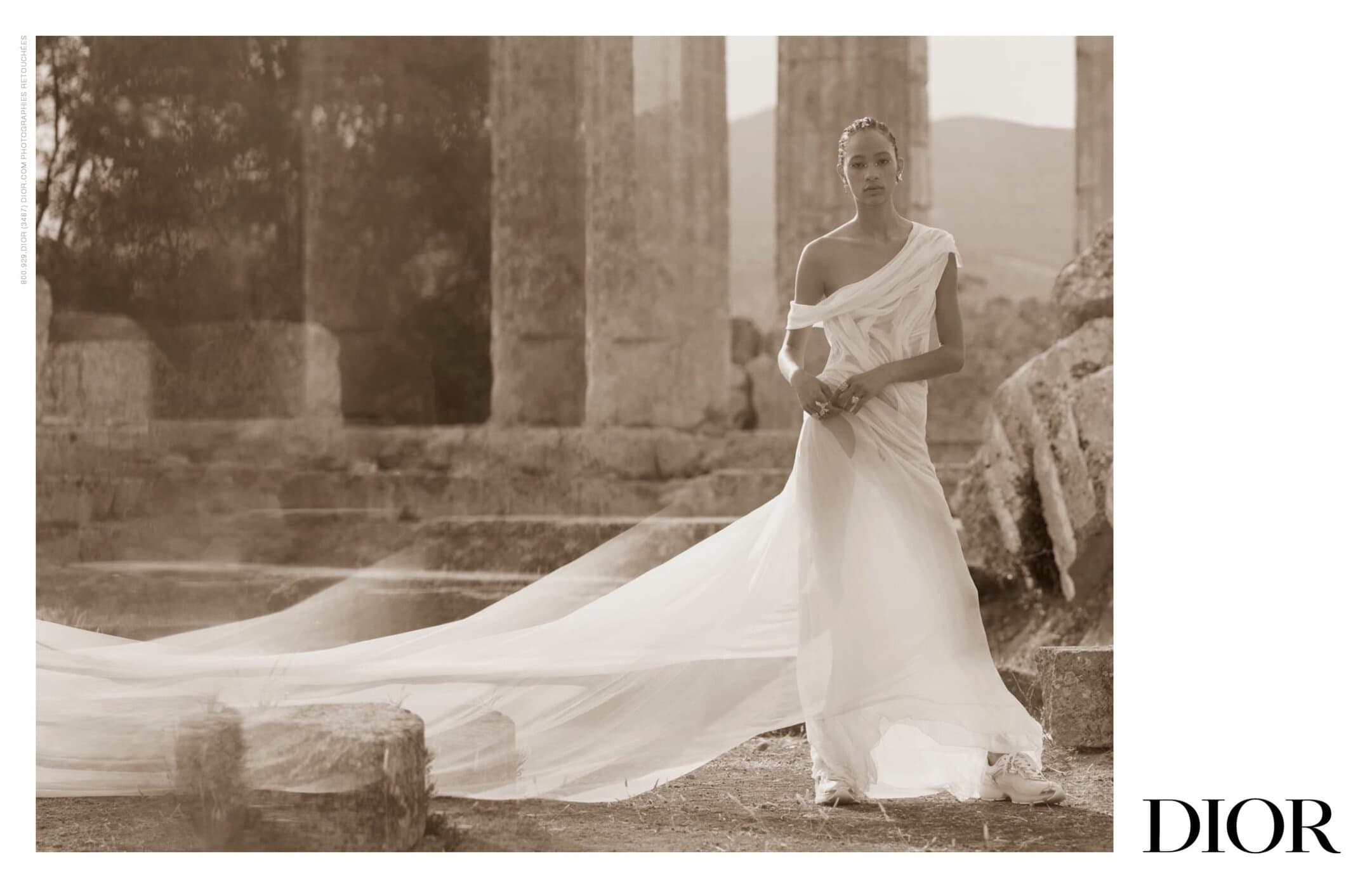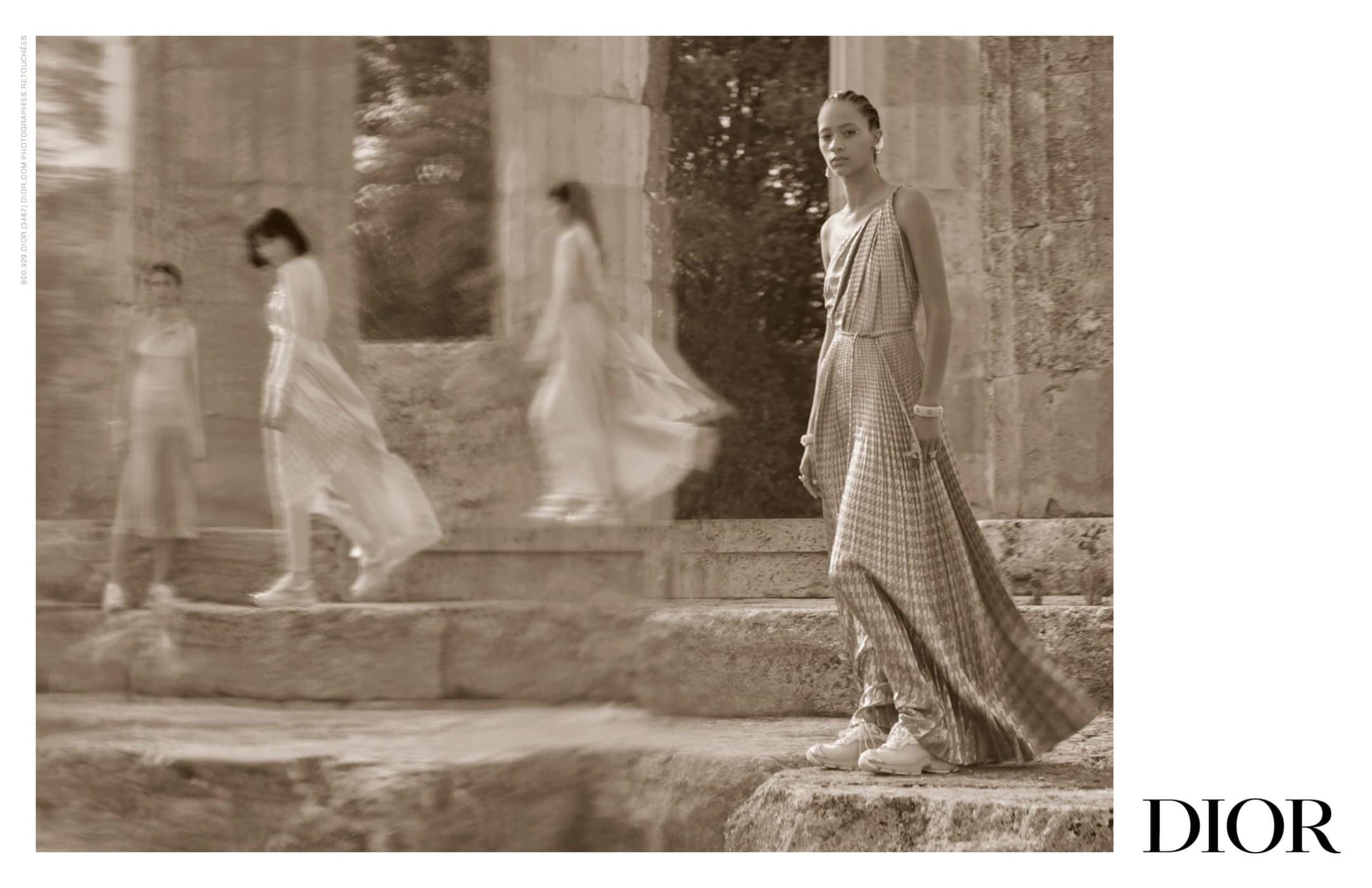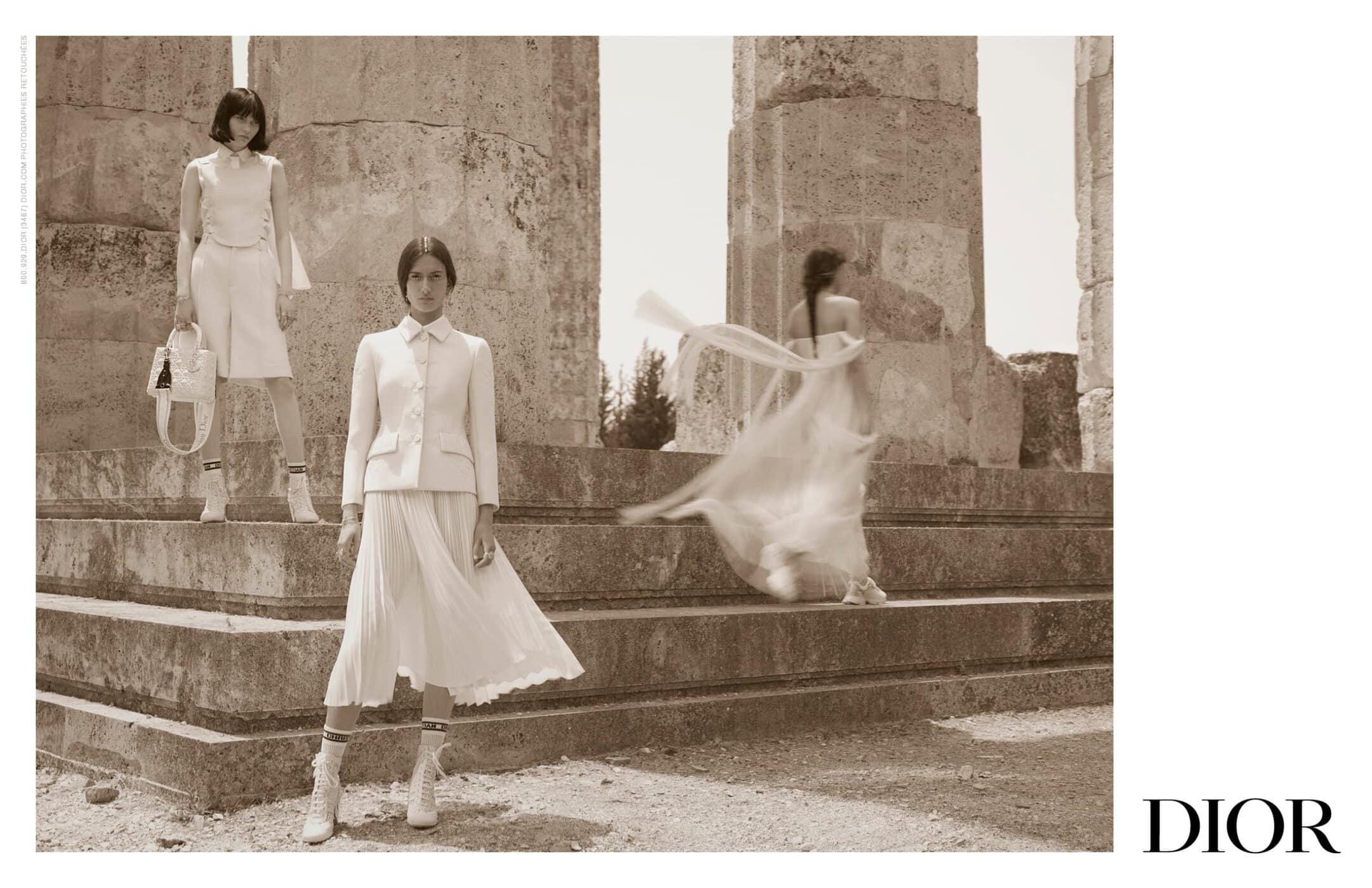 Dior Creative Director | Maria Grazia Chiuri
Agency | Baron & Baron
Director | Fabien Baron
Creative Director | Margot Populaire
Art Directors | Susie Kim & Lucie Matussiere
Photographer | Julia Hetta
Cinematographer | Benoit Delhomme
Models | Selena Forrest, Steinberg, Maryel Uchida, and Chai Maximus
Stylist | Elin Svahn
Hair | Guido Palau
Makeup | Peter Philips
Set Designer | Jean-Hughes de Chátillon
Production | North Six
Location | Temple of Zeus, Nemea


---