Review of Dior Fall 2023 Ad Campaign by Creative Director Fabien Baron and Photographer Viviane Sassen with models Swati Eck, Nandini Malwade, Catarina Guedes, Lineisy Montero, Eleonore Ghiuritan, and Maryel Uchida
Dior explores the beauty of Udaipur in its new campaign for Fall 2023, which celebrates the house's latest internationally minded collection. The campaign features creative direction by Fabien Baron and photography by Viviane Sassen.
For her Pre-Fall 2023 show, creative director Maria Grazia Chiuri took the house to Mumbai, where her longstanding collaborative relationship with the artisans of the Chanakya ateliers and the Chanakya School of Craft (led by creative director Karishma Swali) took center stage, creating a cross-continental dialogue of fashion craft. The show was staged in front of the Gateway of India, one of Mumbai's best-loved landmarks, and was held to coincide with the arrival of the collection in stores.
For the campaign, Dior continues the journey through India's history of craftsmanship and heads north to Udaipur. The historic capital of the kingdom of Mewar founded in 1559, the city is known for its lavish complex of royal palaces that overlook the serene Lake Pichola.
The palace's gorgeous courtyards, sculptures, and ornate architectural motifs frame Sassen's impeccable compositions. Light streams between pillars or through intricate windows and cascades across the scintillating fabrics of the collection, while the more minimal yet vibrantly colored sets stand out in exquisite contrast against the timeworn stone. Elsewhere, the models take on a statuesque appearance of their own as they overlook the blue lake, which stretches out to distant mountains underneath endless, cloudless sky.
The short film puts these portraits in motion, a welcome addition that treats us to the way the richly crafted fabrics and embroidery details interact with light and wind. One small missed opportunity might be the film's decision to opt for a sweeping and cinematic but familiar and safe string quartet score, instead of diving into the plurality of amazing music that India's vast and rich cultural history has to offer.
Furthering the conversation that explores intersections of local and global scales, historical practices and contemporary womanhood, Dior finds one of the most beautiful ways to express the beauty and power of this dialogue yet.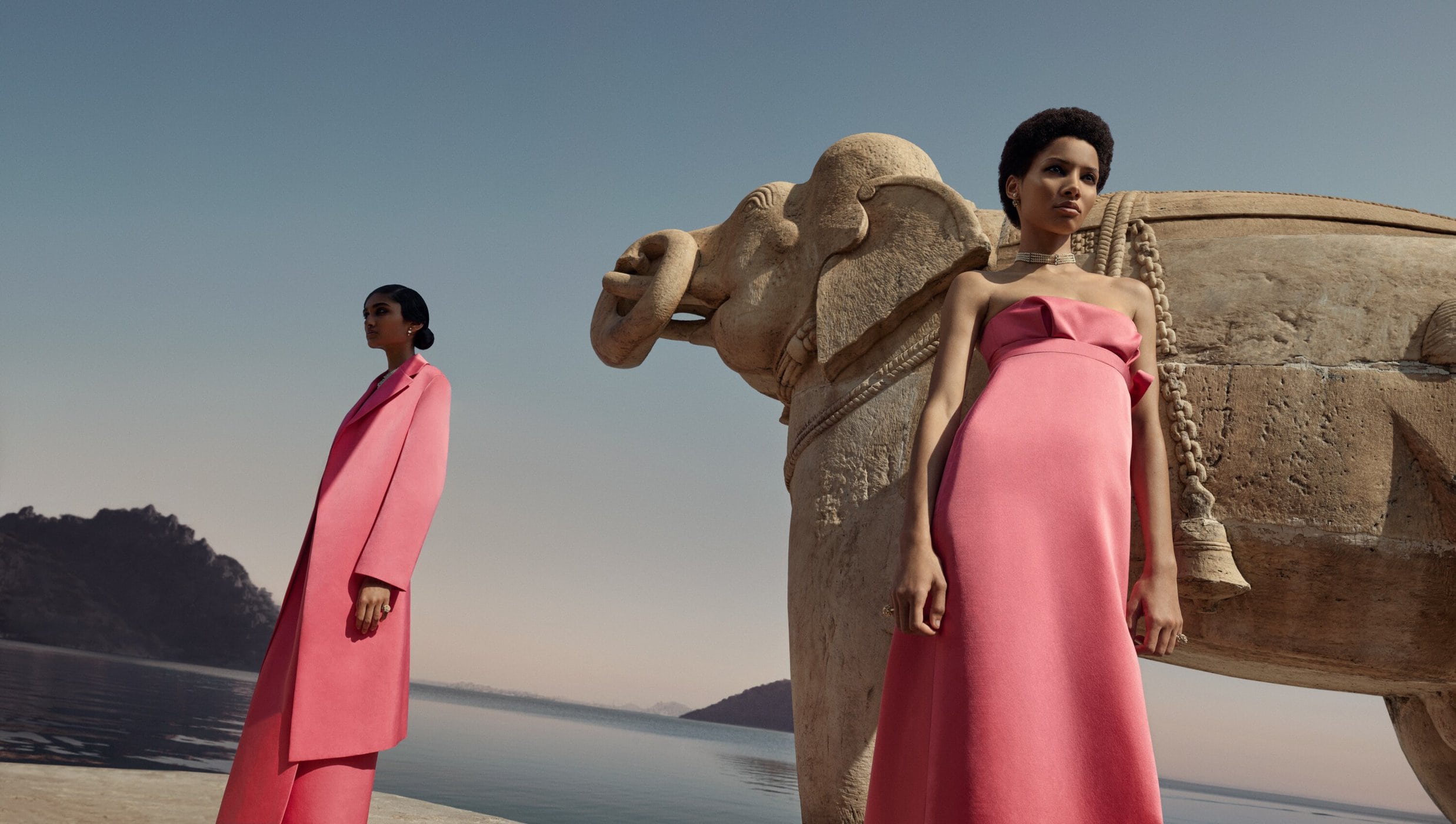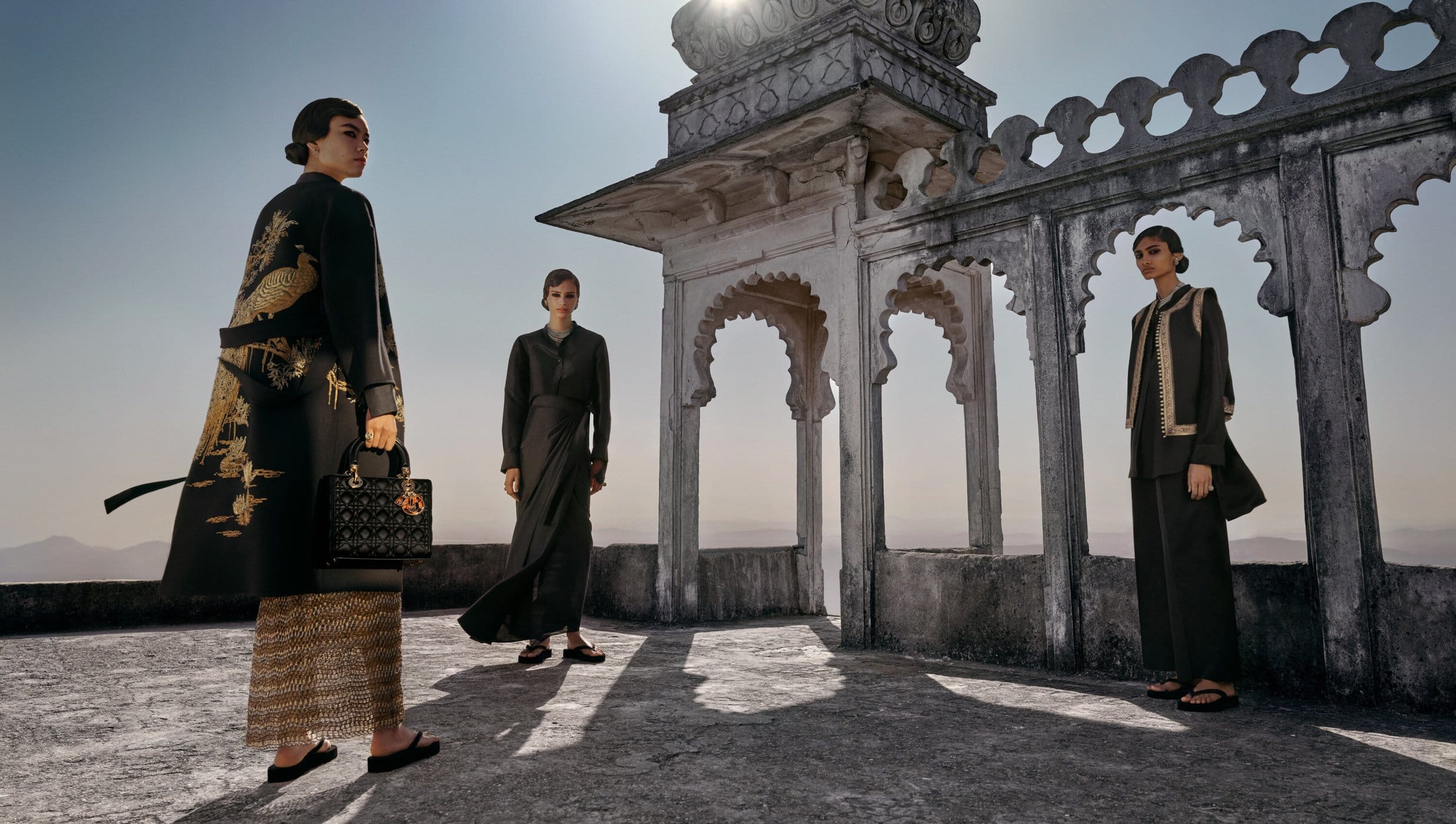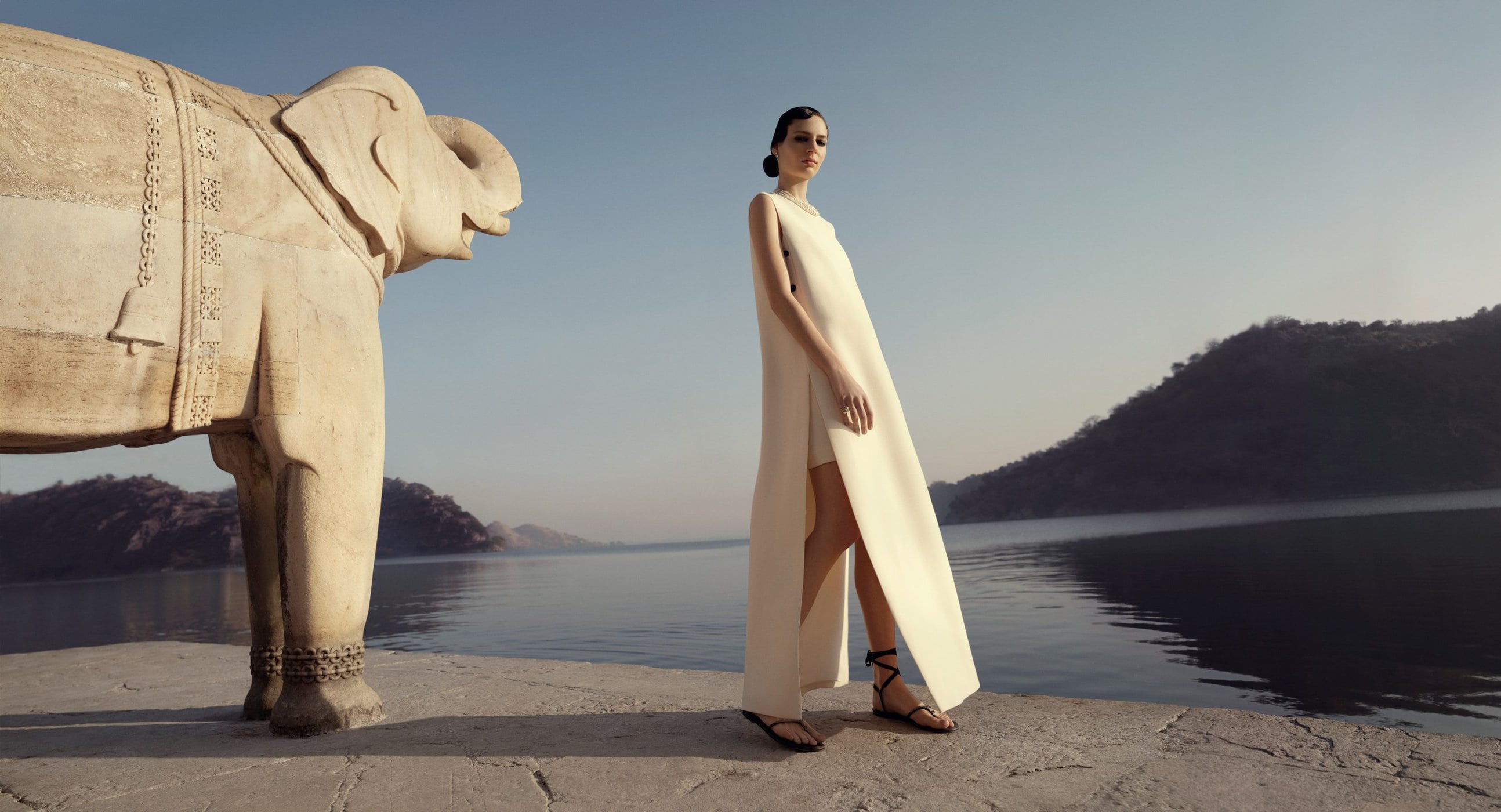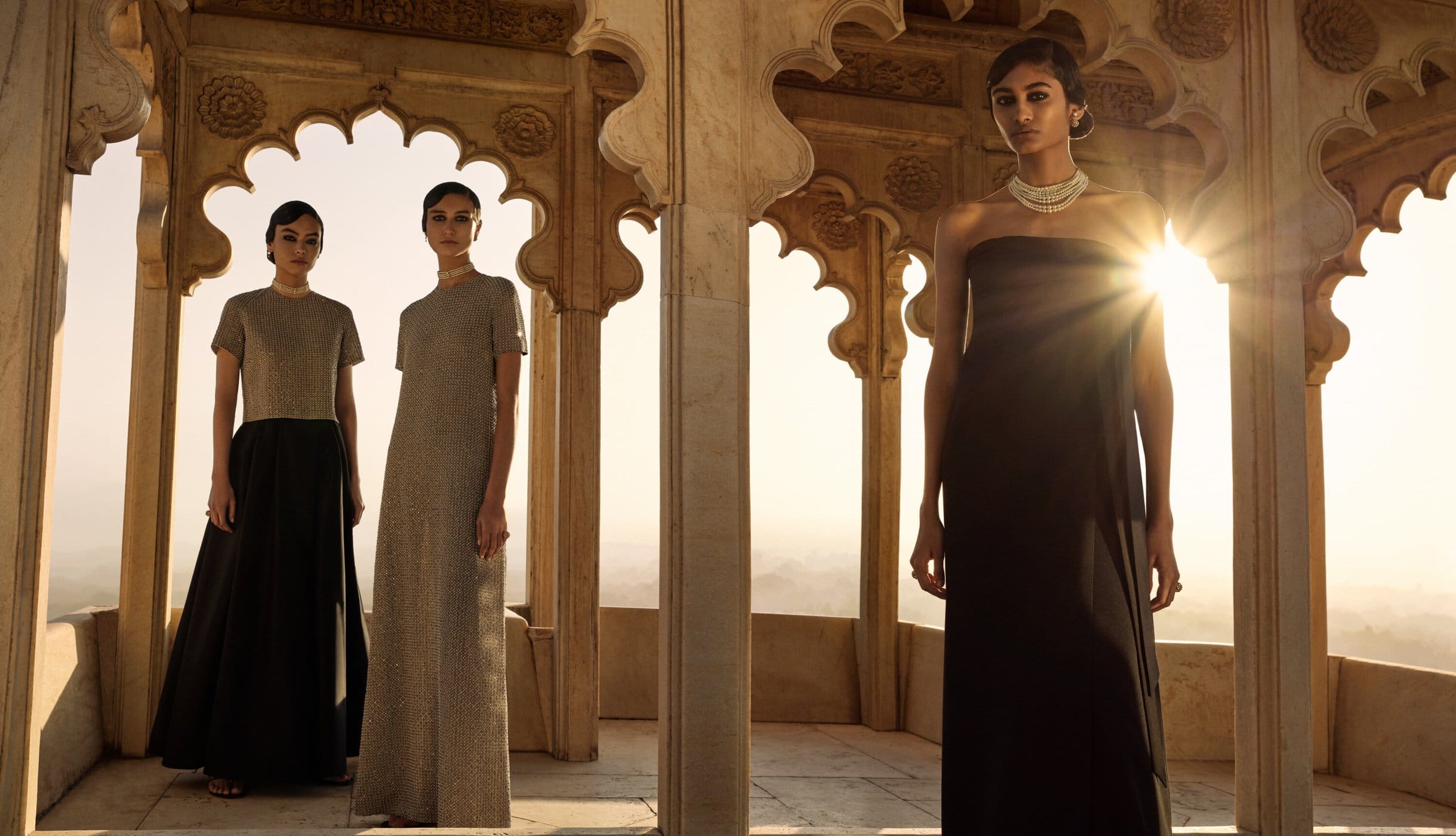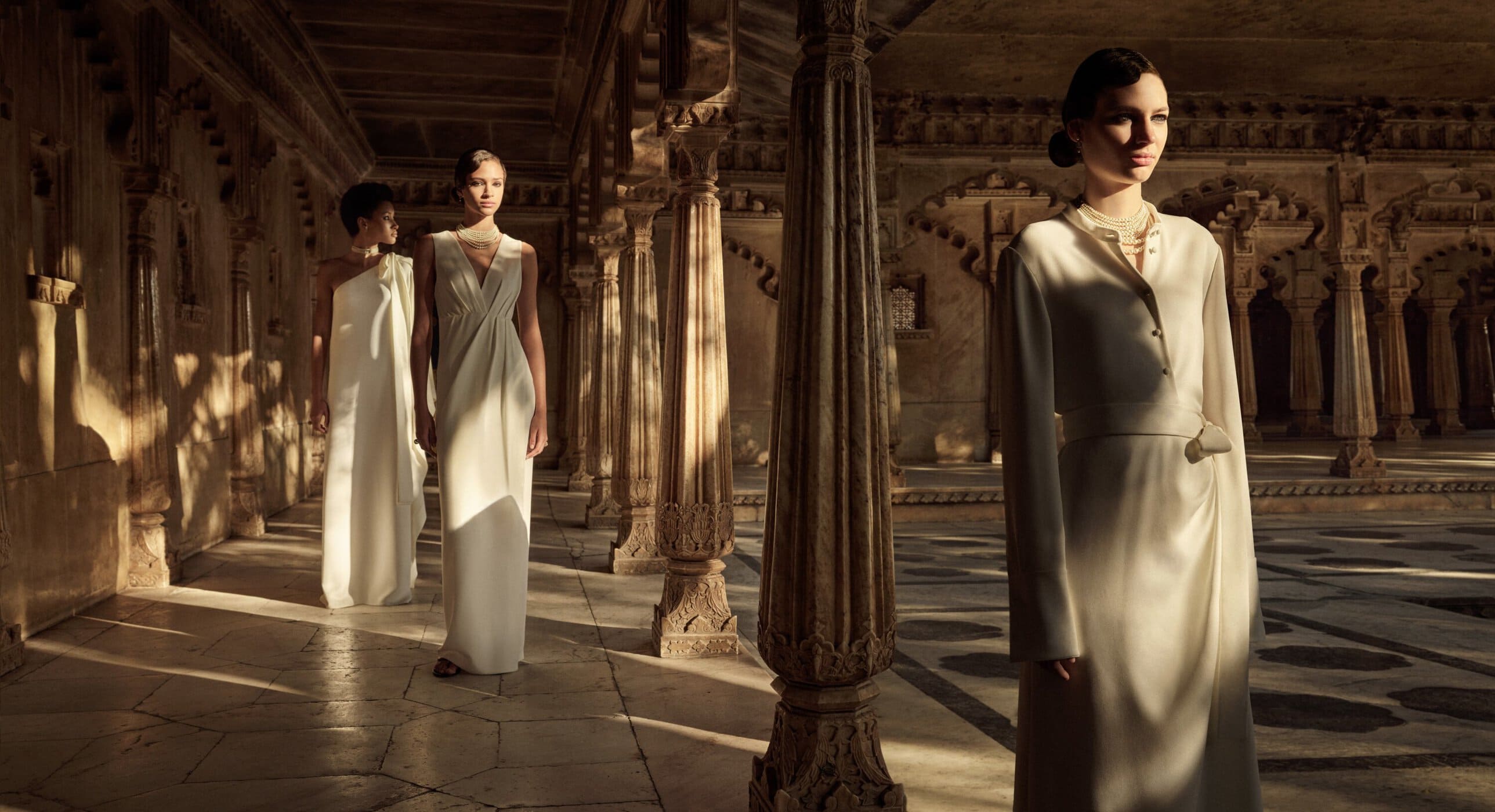 Dior Women's Creative Director | Maria Grazia Chiuri
Creative Director | Fabien Baron
Senior Art Director | Eléonore Tisseyre
Art Director | Giacomo de Maggi
Photographer | Viviane Sassen
Models | Swati Eck, Nandini Malwade, Catarina Guedes, Lineisy Montero, Eleonore Ghiuritan, and Maryel Uchida
Stylist | Elin Svahn
Hair | Damien Boissinot
Makeup | Peter Philips
Location | Udaipur, India

---