---
In today's day and age, the internet is filled with attempts to make the situation of being stuck inside more glamorous. Though not their initial intent, Dior has done just that. In their latest titled Dior Garden, the outside is brought indoors.
Creative Director Maria Grazia Chiuri is celebrating the beauty of the natural world in an extremely unique way, as she has chosen to depict an idealistic fantasy world inside. The aspects of flora beautifully compliment the new designs, with every image shot by photographer Charlotte Hadden perfectly capturing both the simplistic colors of the flowers and plants, and the hints of pastel and neutrality in the clothes and accessories.
The fashion film released alongside the charming photographs is equally as pleasing. Short and simple, nothing more is needed to depict the melding of the material and aesthetic world. Models Jia Li, Ruth Bell, and Selena Forrest successfully fulfill both the roles of gardeners and stewardesses to the earth as well.
The French fashion house is giving the world exactly what we need at the moment, a little snippet of the outdoors that is executed beautifully. As the times continue to be confusing and questionable, it's a great feeling to know that Dior will always gives us that unquestionable certainty of beauty and ingenuity in our everyday lives.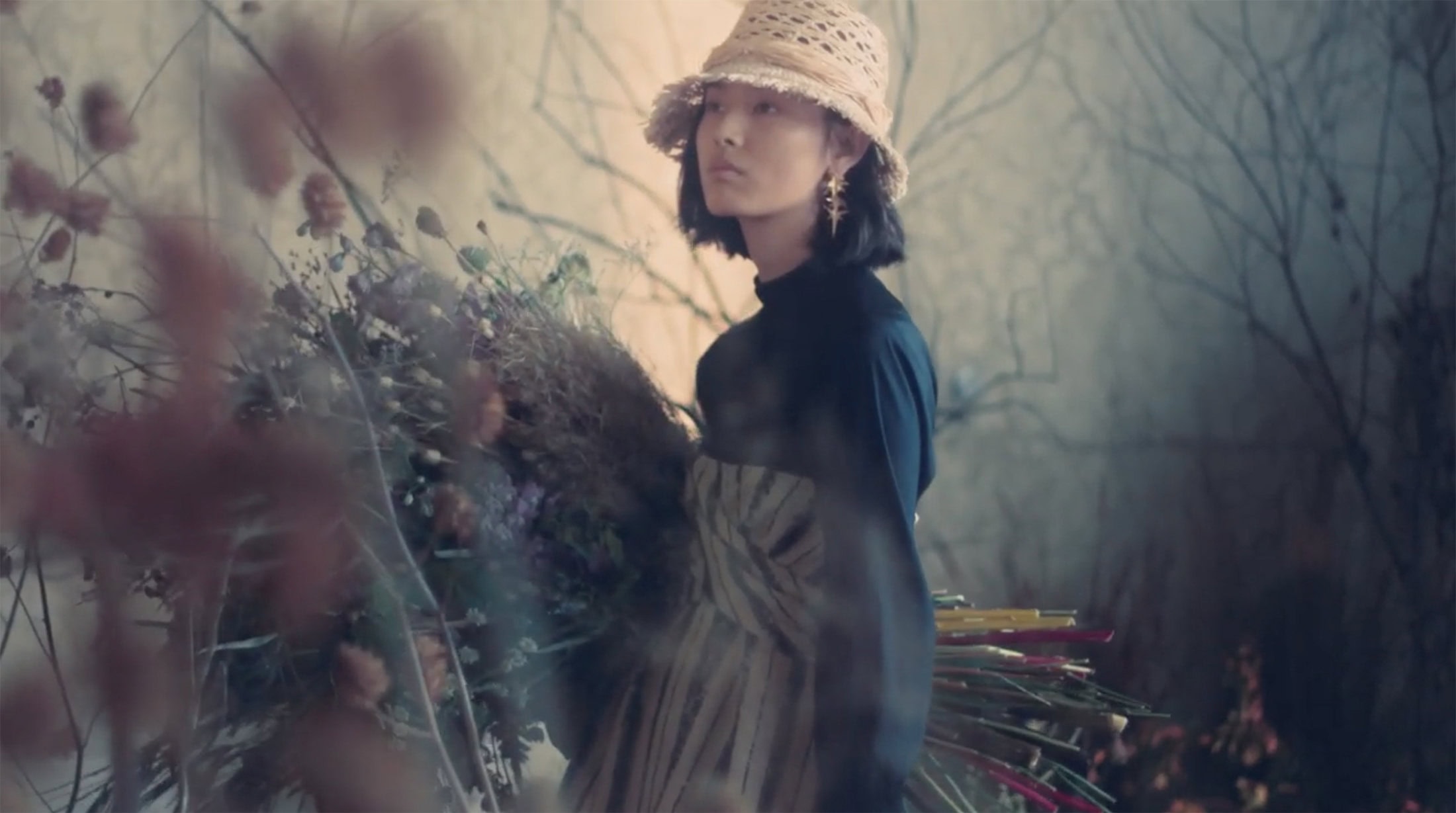 Dior Creative Director | Maria Grazia Chiuri
Agency | Baron & Baron
Creative Director | Fabien Baron
Art Director | Margot Populaire
Photographer | Charlotte Hadden
Talent | Ruth Bell, Selena Forrest, Jia Li
Hair | Benjamin Muller
Makeup | Peter Philips
Set Designer | Jean-Michel Bertin
---