---
by Ayite Kester Messan-Hilla
For the men's Dior fall 2019 campaign, Kim Jones, Creative Director of Dior men's collections, has collaborated with American punk artist Raymond Pettibon. Pettibon, brother to guitarist and songwriter Greg Ginn, founder of the punk rock band 'Black Flag,'came to prominence in the early 1980s leading the southern California punk rock art scene.
Pettibon joins a long list of artists that Dior has collaborated with, dating back to 1946, when Christian Dior was himself a gallerist and an art collector. At 23 years old, Christian Dior worked with Jacques Bonjean at an art gallery just down the street from Pablo Picasso's studio. The gallery showcased the work of artists like Salvador Dalí, Georges Braque, Giorgio de Chirico, Alberto Giacometti and Raoul Dufy, all before he established the fashion house in 1946.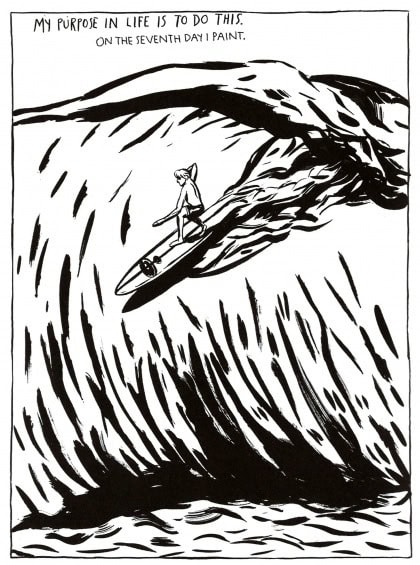 When Kim Jones became the men's Dior artistic director, the same sense of artistic accountability was immediately manifest in his collections. In a short period of time, he has led collaborations with New York artist KAWS (Brian Donnelly) and Japanese artist Hajime Sorayama. With each collaboration, the Dior logo is revisited and recreated. Raymond Pettibon designed the Dior logo for this campaign—rendered in his signature scrolled calligraphy in black ink.
The campaign, lensed by photographer Steven Meisel with a film by Tim Richardson, is backgrounded by the artworks of Raymond Pettibon. It serves as a captivating backdrop, highlighting Jones's designs.
We selected some of our favourite pieces of Raymond's work which had never been seen or shown before because they were things I loved.

– Kim Jones, Dior Men's Artistic Director
In addition to collaborating with Kim Jones on the collection, Raymond Pettibon, now based in New York City, designed a leopard print, exclusively for Dior.
Overall the campaign is a stunning representation of Dior's relationship to artists and it is nice to see Jones carry forward the tradition of founder Christian. Punk is a movement few in fashion have referenced but fewer still have managed to capture its original spirit, and here again, the campaign is more art than the art of punk. However, the campaign plays well the artisanal collectors of Jones' new look for Dior Men;s and we look forward to his next artisan teaming.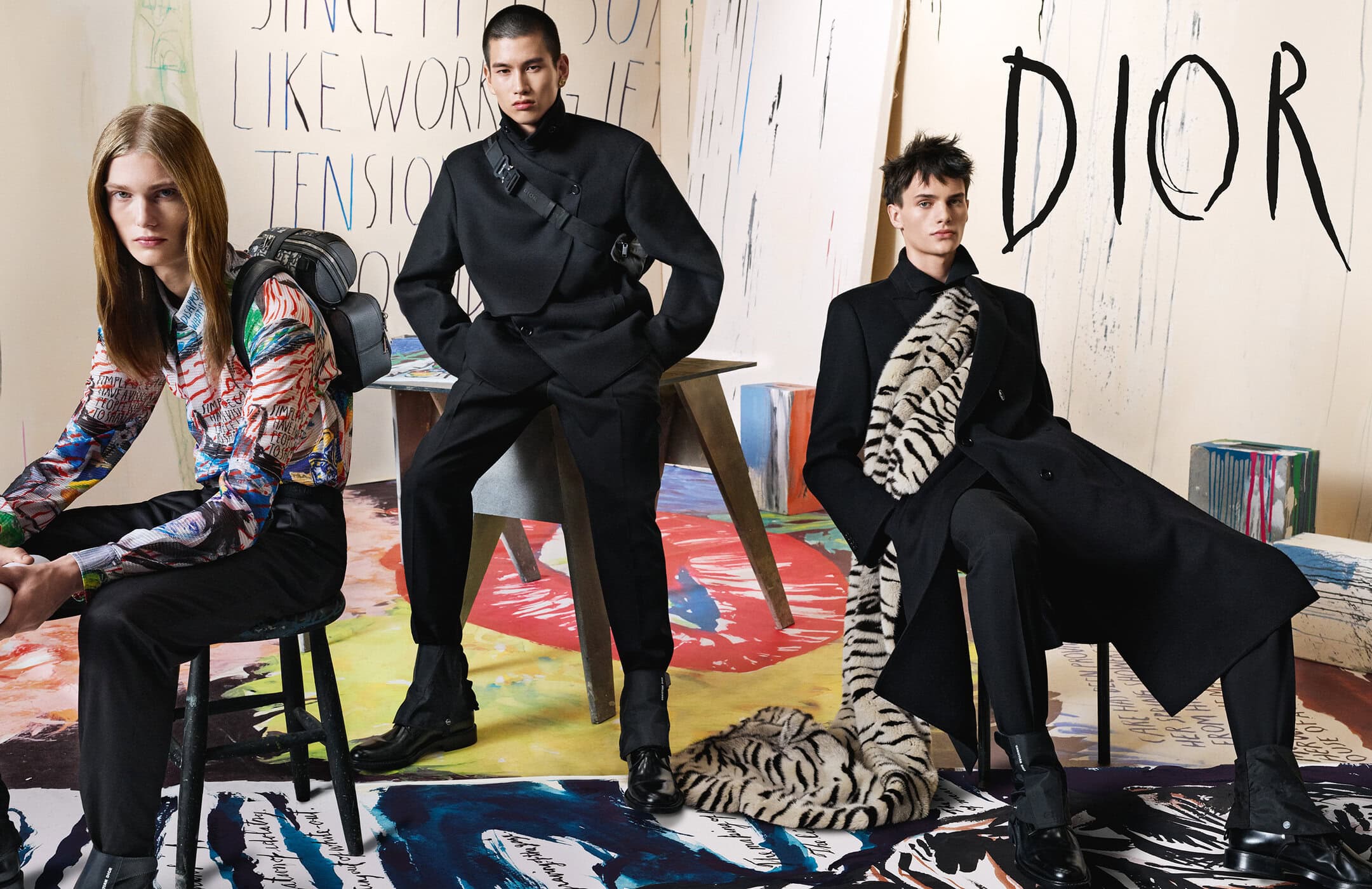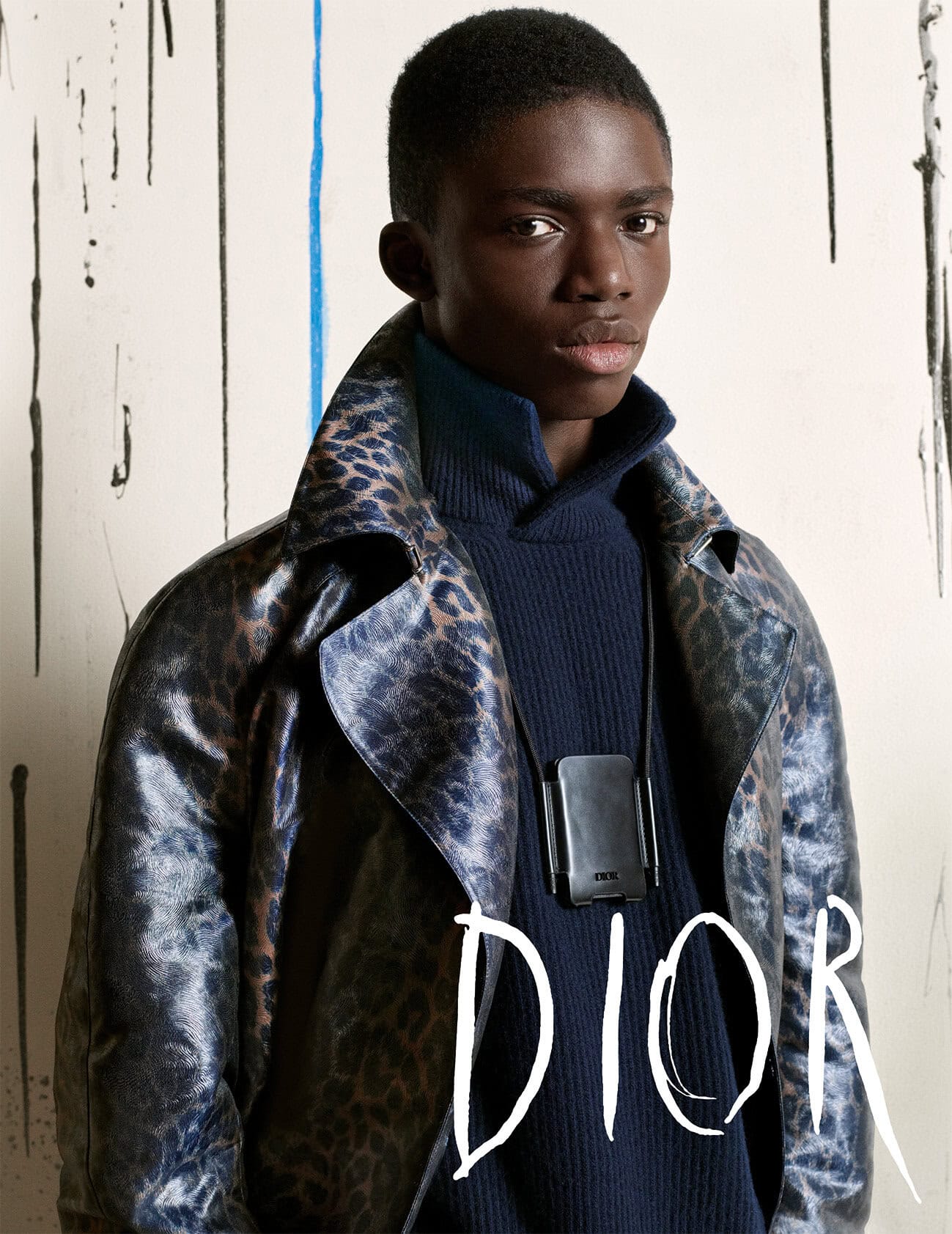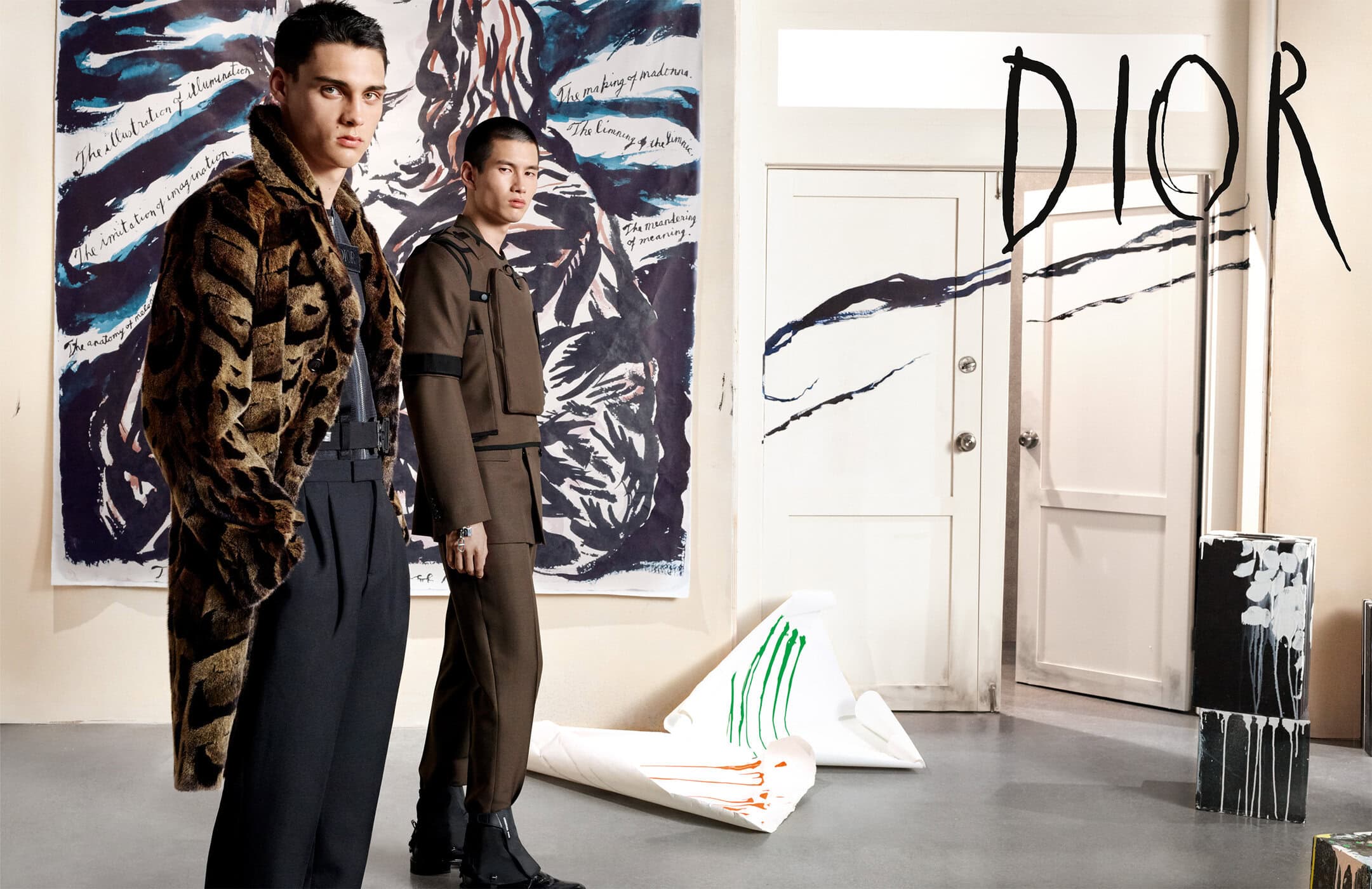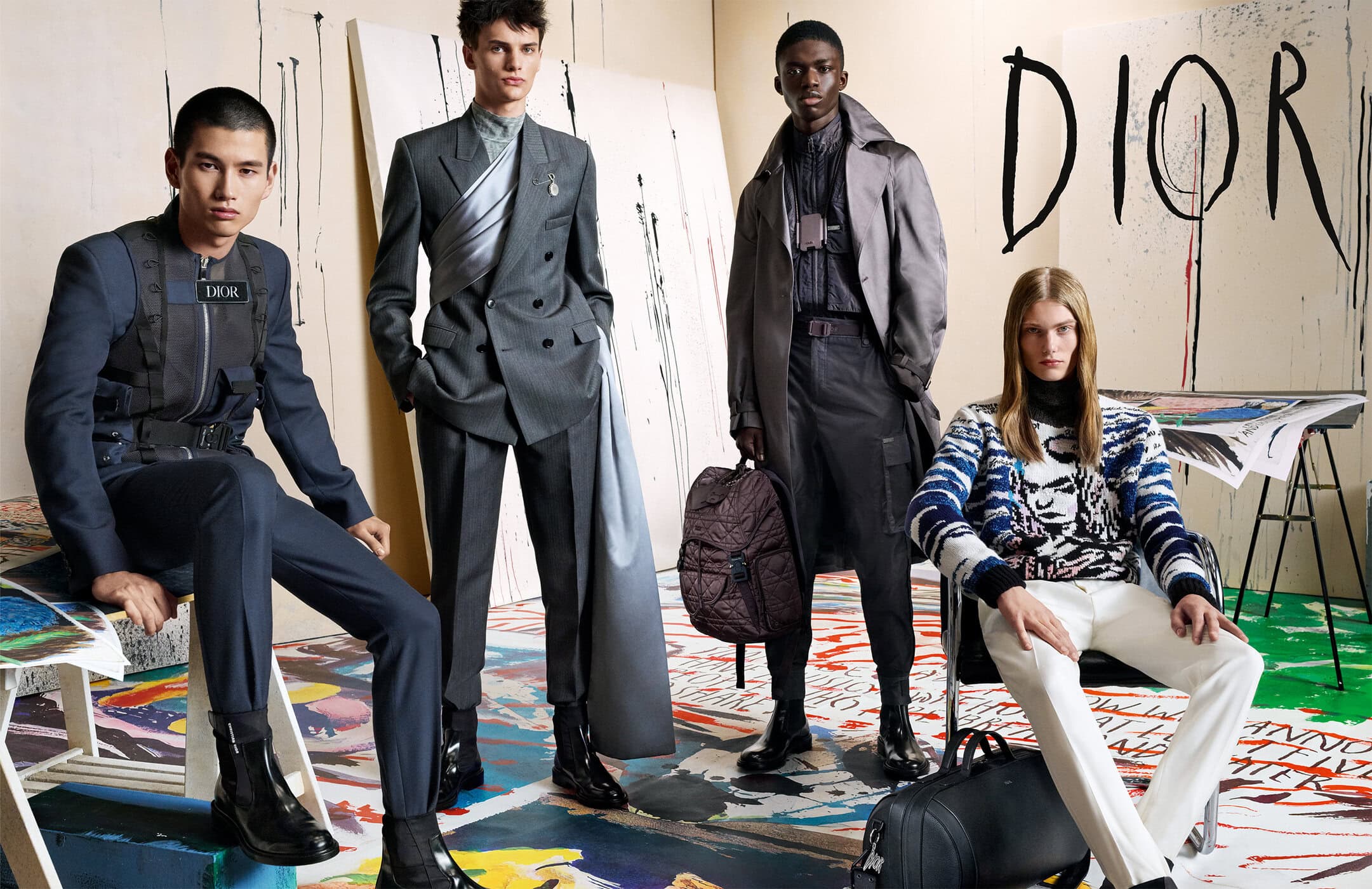 Dior Men's Artistic Director | Kim Jones
Creative Director | Ronnie Cooke Newhouse
Photographer | Steven Meisel
Director | Tim Richardson
Models | Arno Dewit, Guirec Murie, Kohei Takabatake, Ludwig Wilsdorff, Jeremiah Berko Fourdjour
Set Designer | Mary Howard


---