---
Dior lifts the curtain on an atmospheric campaign that finds strength in softness. The Fall 2020 campaign explores an unexpected intersection of theater and punk. This duality of inspiration combines beautifully to deconstruct and reimagine masculinity.
In designing the collection, creative director Kim Jones was dually inspired by the tradition of Monsieur Dior and the iconic punk polymath Judy Blame. Blame was instrumental in developing the punk aesthetic in his and Jones' home country of England through the '80s and '90s. He designed clothes and ran a fashion-forward nightclub, his style influencing magazines such as The Face and i-D – the latter of which formed a pivotal moment in Jones' introduction to fashion. Blame's influence can be seen in the collection's found-object accessories – a direct reference to one of his signature techniques – as well as its gender-fluid fusion of traditionally masculine and feminine elements.
This dualism is embodied in a campaign by Ronnie Cooke-Newhouse and photographed by Steven Meisel, which situates its cast of fresh-faced men on the minimally set stage of a small theater, complete with fog and dramatic blue lighting. Stylist Melanie Ward brilliantly carries this sense of theatricality through with romantic, costume-like elements such as velvet gloves, swashbuckler sashes, and lacy trim. But the British punk edge is prevalent in leather boots, newsboy caps, and bomber jackets, as well as the truculent faces of these young men.
Film director Benn Northover makes the same smart choice as Meisel, relying on the drama and romanticism of the collection itself to provide the narrative energy of the film. His sensitive and dynamic camera work conveys bodily beauty and freedom of motion, which in turn suggests an emotional realm of freedom of expression.
Punk is about rebellion – rebellion for the sake of freedom. Part of this movement has always been a harsh criticism of toxic masculinity and a push for honest and free gender expression. With this campaign, Dior has shown how beautiful free love and a free sense of self are, impressively fusing different elements to create a singular and revelatory vision of wholesome masculinity.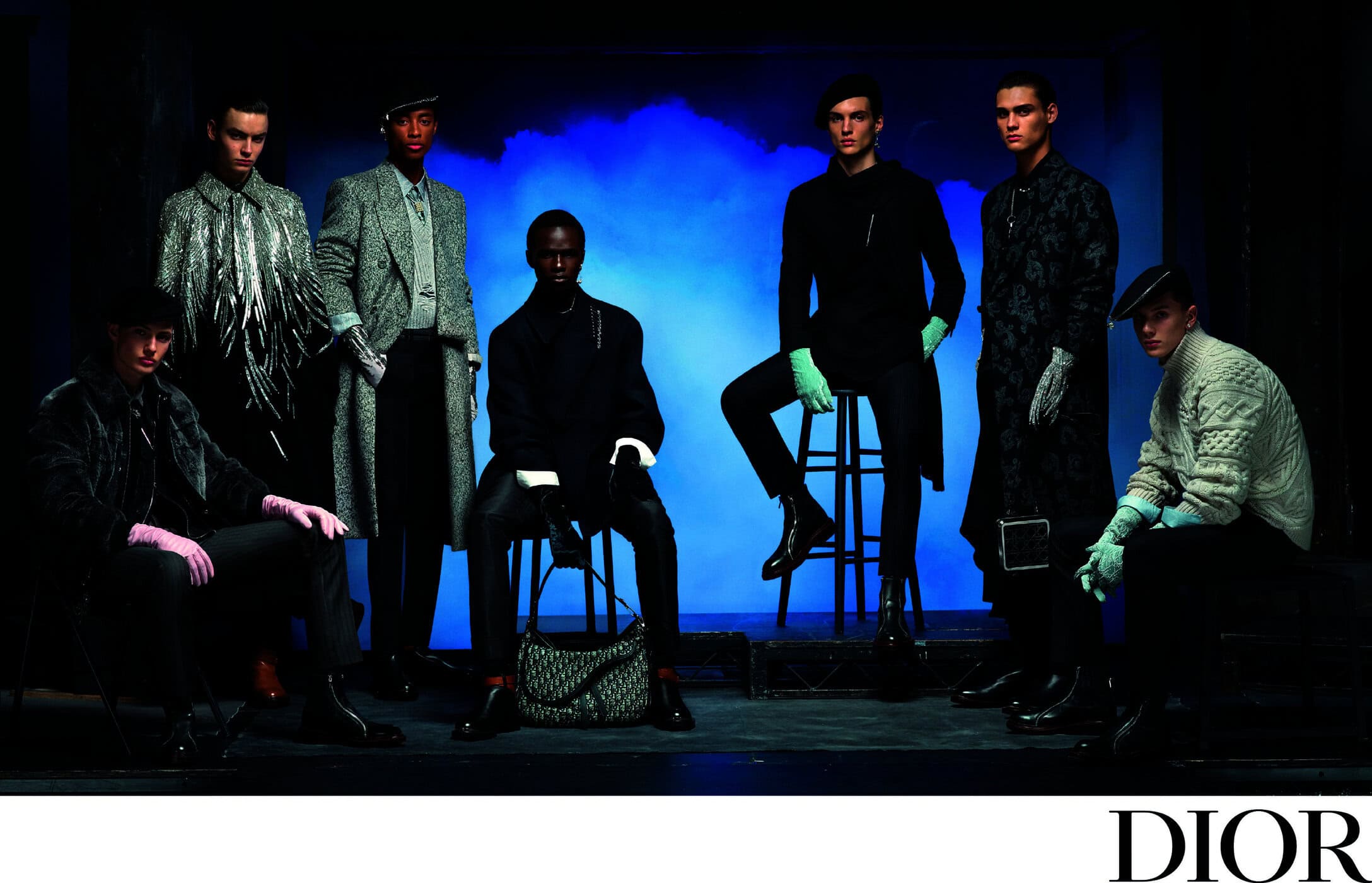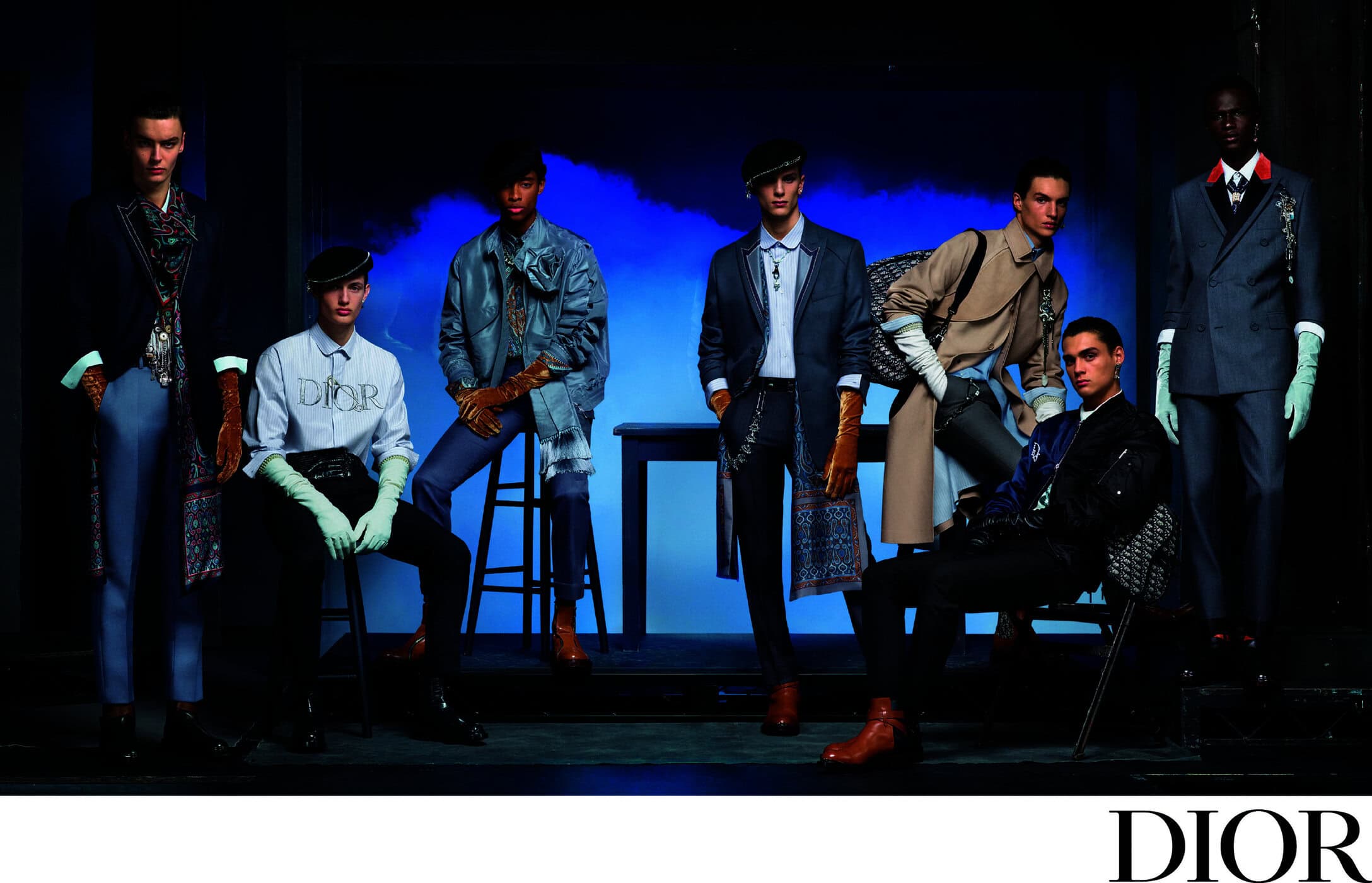 Dior Men's Artistic Director | Kim Jones
Creative Director | Ronnie Cooke-Newhouse
Photographer | Steven Meisel
Director | Benn Northover
Models | Jecardi Sykes, Lucas El Bali, Ludwig Wilsdorff, Malick Bodian, Otto Nahmmacher, Patrick Waldron, & Thatcher Thornton
Stylist | Melanie Ward
Hair | Guido Palau
Makeup | Pat McGrath
Set Designer | Mary Howard
Casting Director | Shelley Durkan
---