Review of Dior Men's Spring 2022 Magazine Editorial by Creative Directors Fabien Baron and Margot Populaire with Photographer Amit Israeli with models Malick Bodian and Mathieu Simoneau
Dior leverages the power of the print fashion magazine with a new Men's Spring 2022 editorial by photographer Amit Israeli, with creative direction by Fabien Baron and Margot Populaire.
Combining the branded identity of a campaign with the more elevated, personal, and artisanal approach of a traditional fashion photography editorial, the series of images artfully draws out the character of the collection. Israeli captures models Malick Bodian and Mathieu Simoneau – both frequent faces of the house – in an airy and angular modern interior, the muted pastel colors of which harmonize with those of the collection.
Creating an expansive sense of space, he captures them through doorways or with playful combinations of near and far, adding to the sense of mood with a careful consideration of the soft light and angular shadows.
The project feels like refreshing consideration of a typical ad campaign, trading its overt branding for something more intimate and artful as seen through the photographer's eye. It's true that digital is dominating, but print media is still very relevant, and holding a physical page feels even more magical when we are so used to the fleeting glitter of the screen. Dior is wise to keep this in mind here as they find new ways to bring their impeccable vision to us. We look forward to seeing it on the page.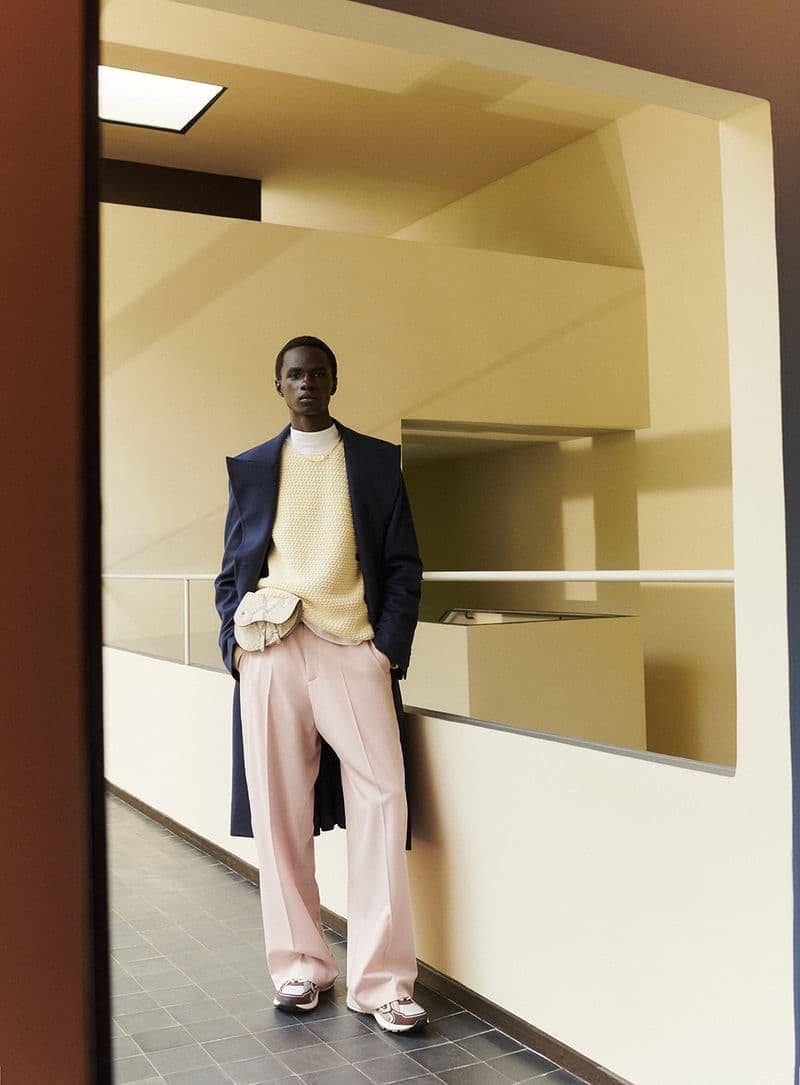 Dior Men's Creative Director | Kim Jones
Creative Directors | Fabien Baron and Margot Populaire
Photographer | Amit Israeli
Models | Malick Bodian and Mathieu Simoneau
Stylist | Louise Ford
Hair | Karim Belghiran
Casting Director | Piotr Chamier
Location | Maison La Roche

---