Review of Dior Men's Summer Beachwear 2021 Ad Campaign by Agency Baron & Baron, Creative Director Margot Populaire, Art Director Susie Kim & Photographer Eddie Wrey
Dior shares a dream of summertime in a new campaign by photographer Eddie Wrey and the team at Baron & Baron including Creative Director Margot Populaire and Art Director Susie Kim.
Though the campaign mainly functions as a straightforward look at the new men's beachwear collection, Wrey's imagery manages to find an impressively artful sense of color, cohesion, and rhythm. Responding to the sea and sky, his photographs are anchored by a color scheme of deep blue set off by white accents.
The collection is characterized by monogram patterns and luxurious, airy fabrics. Wrey translates these aspects of luxurious summer relaxation out into the world of his imagery by a thoughtful consideration of patterns of light and shadow, or the fluid effects of sunlight on water.
With their artful look at an endless blue paradise, Dior and Eddie Wrey have us dreaming of summer.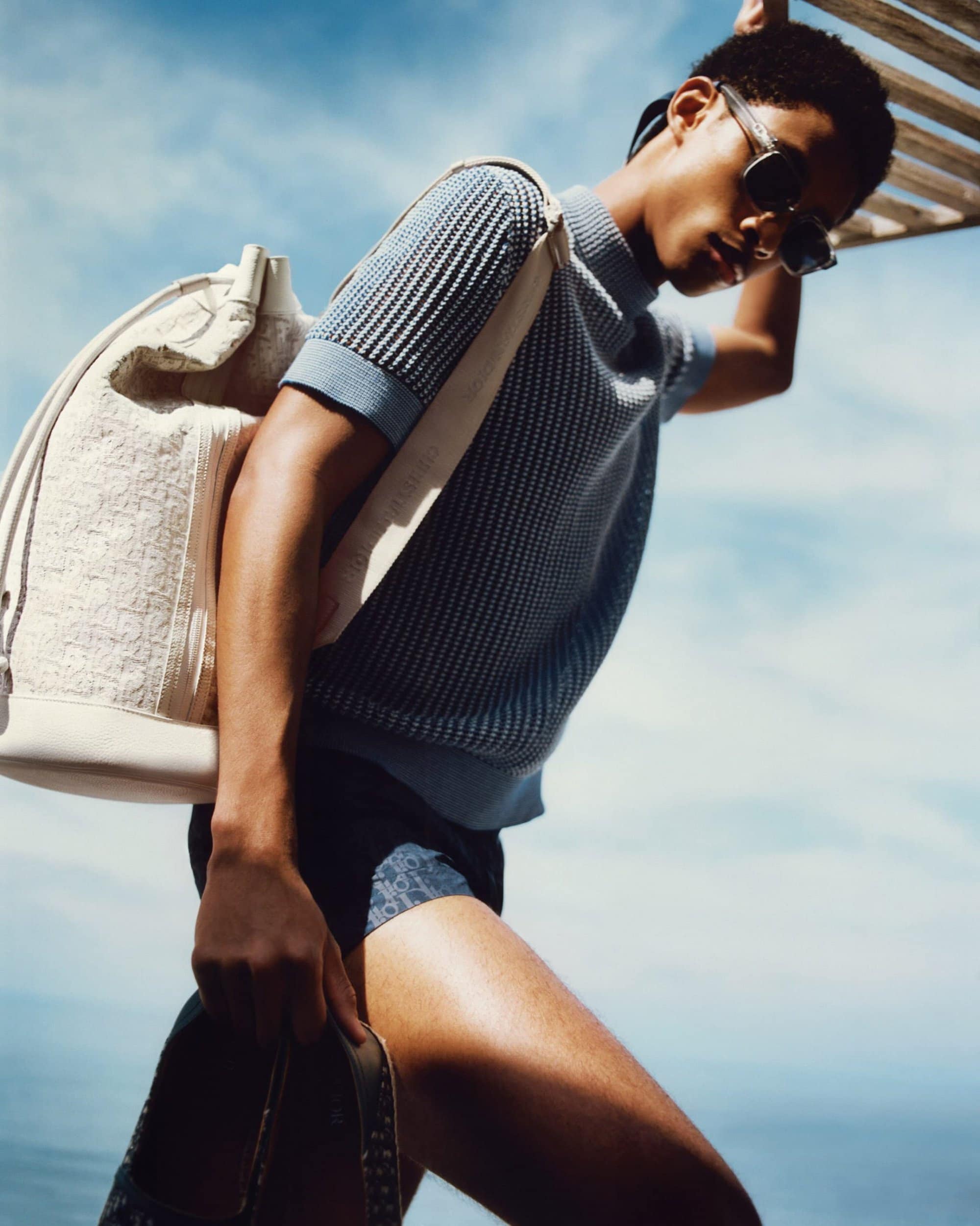 Agency  | Baron & Baron
Creative Director  | Margot Populaire
Art Director  | Susie Kim
Photographer | Eddie Wrey
Stylist  | Jessica Diehl
Hair | Benjamin Muller
Makeup | Miquel Mu
---