---
Review of Dior Spring 2021 Ad Campaign by Dior's Maria Grazia Chiuri and Creative Director Fabien Baron of agency Baron & Baron with Photographer Elina Kechicheva
Dior unveils a sublime new campaign inspired by the legends of art history. Creative Director Fabien Baron and photographer Elina Kechichevna channel Renaissance and Baroque influences to masterfully execute the Spring 2021 Women's campaign.
The campaign beautifully blends reference and inspiration from several movements within the history of art. Tables lavishly spread with fruit recall the Dutch Golden Age of still-life painting. Kechicheva's dramatic use of light and shadow is inspired by Caravaggio's mastery of tenebrism. The rich use of colorful cloth as drapery feels Renaissance in nature.
The meticulous compositions of the scenes themselves feel reminiscent of Renaissance paintings as well. The arrangement of bodies into dynamic and dramatic group forms seems like an ode to Raphael's mastery of the approach. Though the narrative of each scene is open-ended, they each have a unique sense of drama and mood. The exquisite set decoration and styling go a long way in contributing to this emotional atmosphere through harmonies of color and texture.
As most of the history of western art has been dominated by white men, it is an intriguing inversion to see this context be used – and beautifully so – to elevate a diverse group of woman protagonists.
Thus the campaign also forms an exciting new part of the conversation on feminism and art that Maria Grazie Chiuri has been leading over the past few seasons.
Like a great work of art, this campaign keeps most of its secrets to itself. Its characters suggest a narrative of sisterhood, yet it relies on the strength of its aesthetic alone to draw us ever deeper into its gorgeous world.
Though we have seen what Fabien Baron is capable of, he continues to stun us with the strength of his creative vision. Dior is wise to choose him to immortalize their work, and together they bring a timeless beauty that has brightened our present.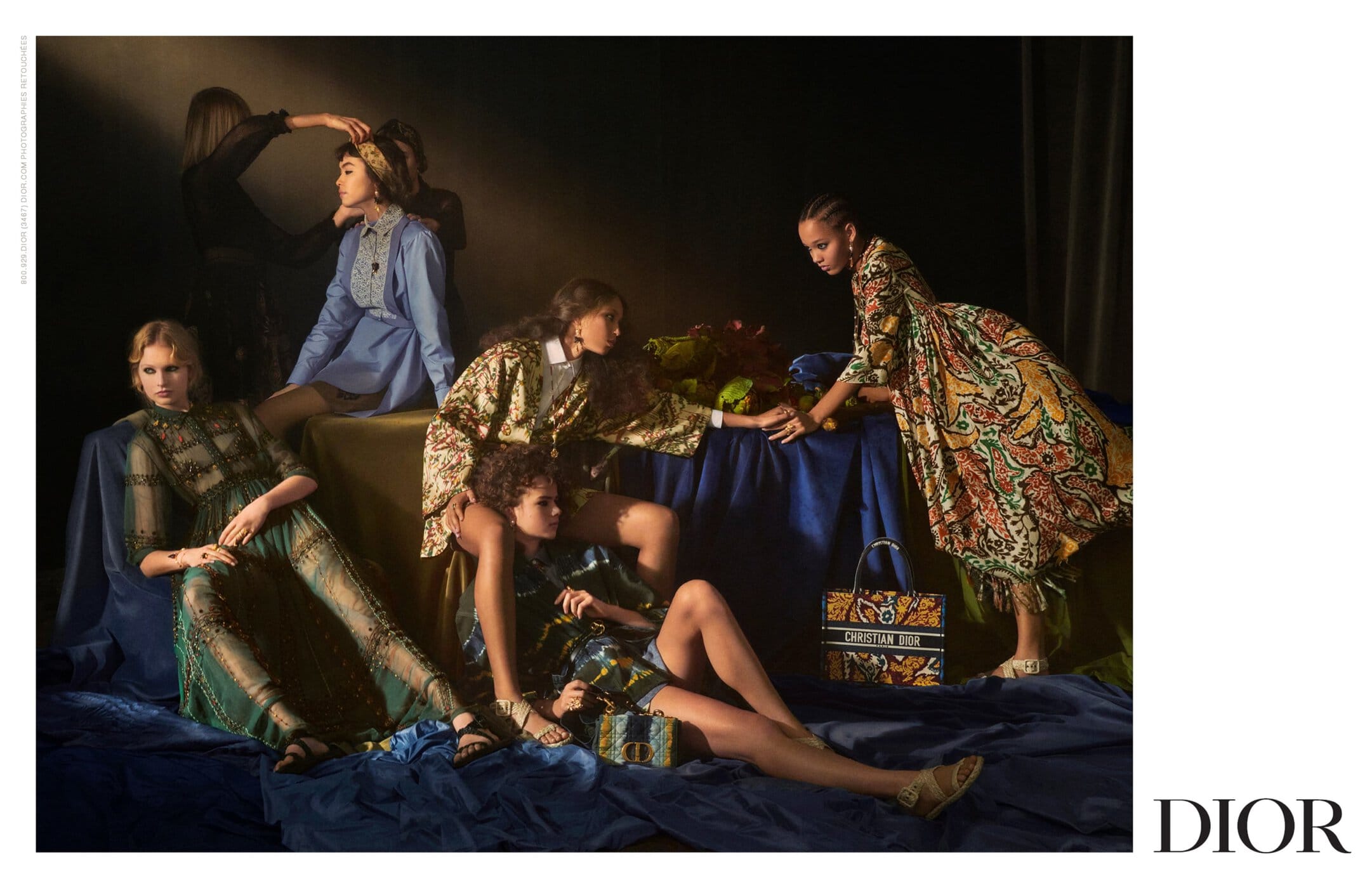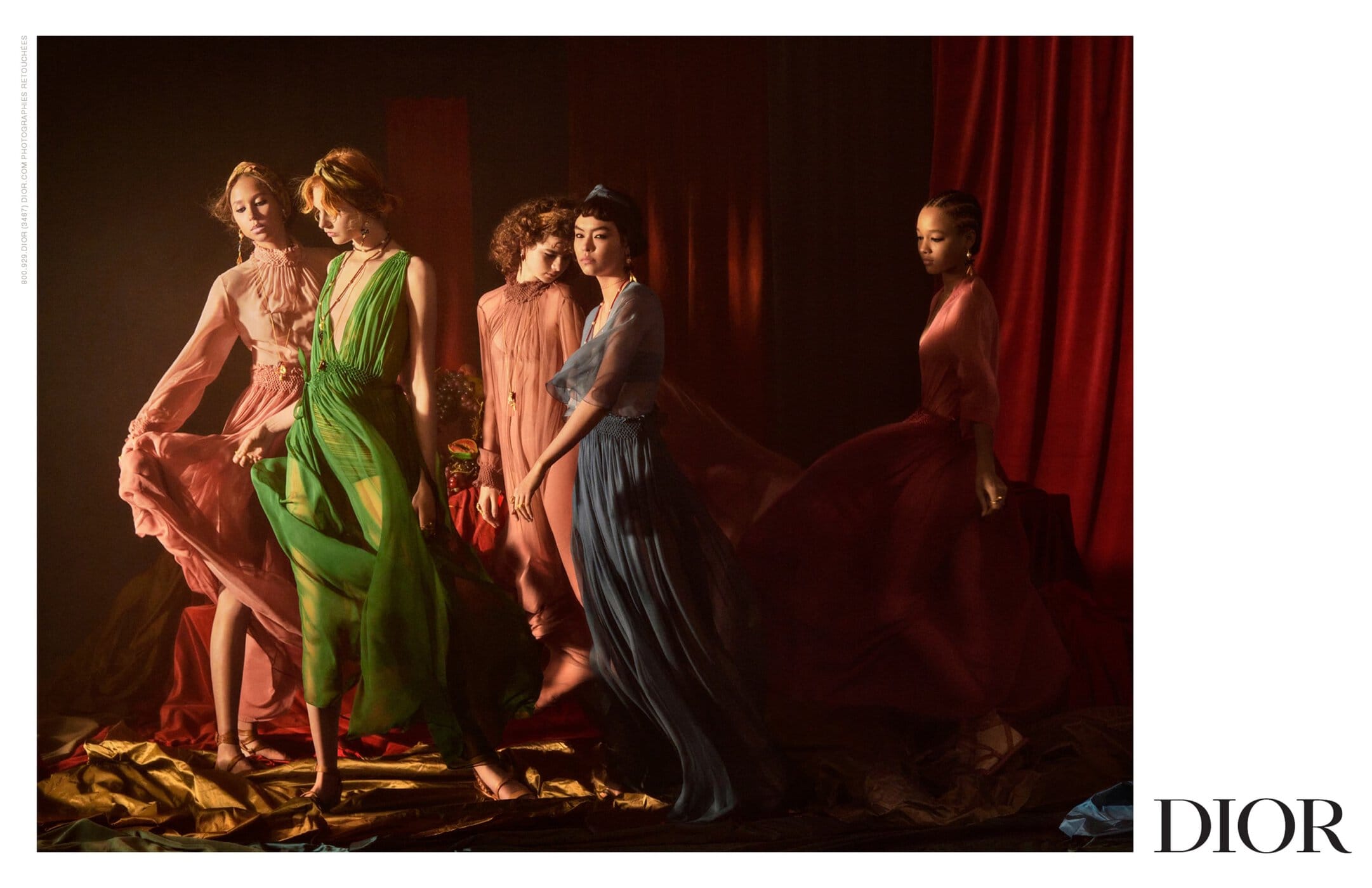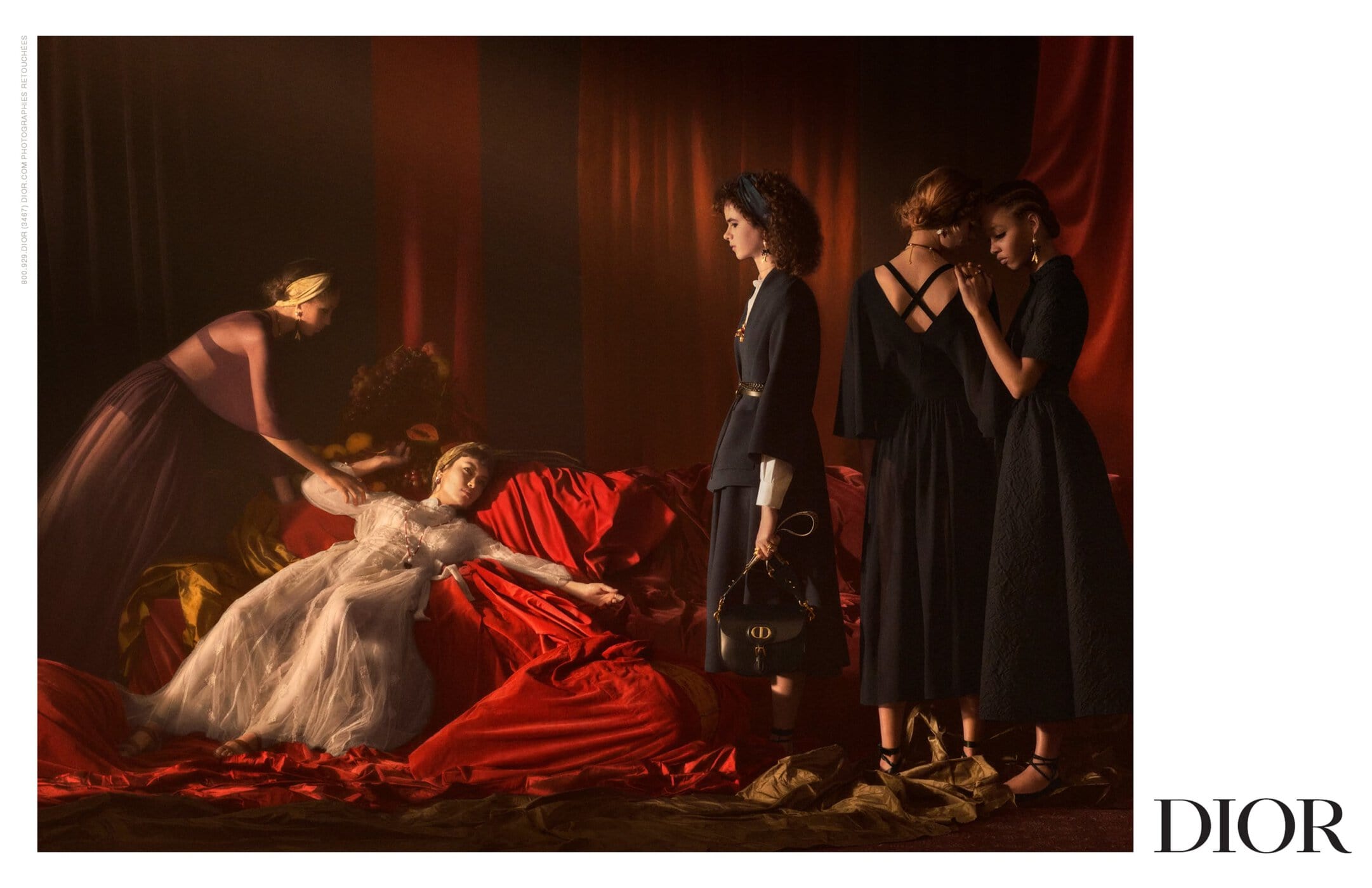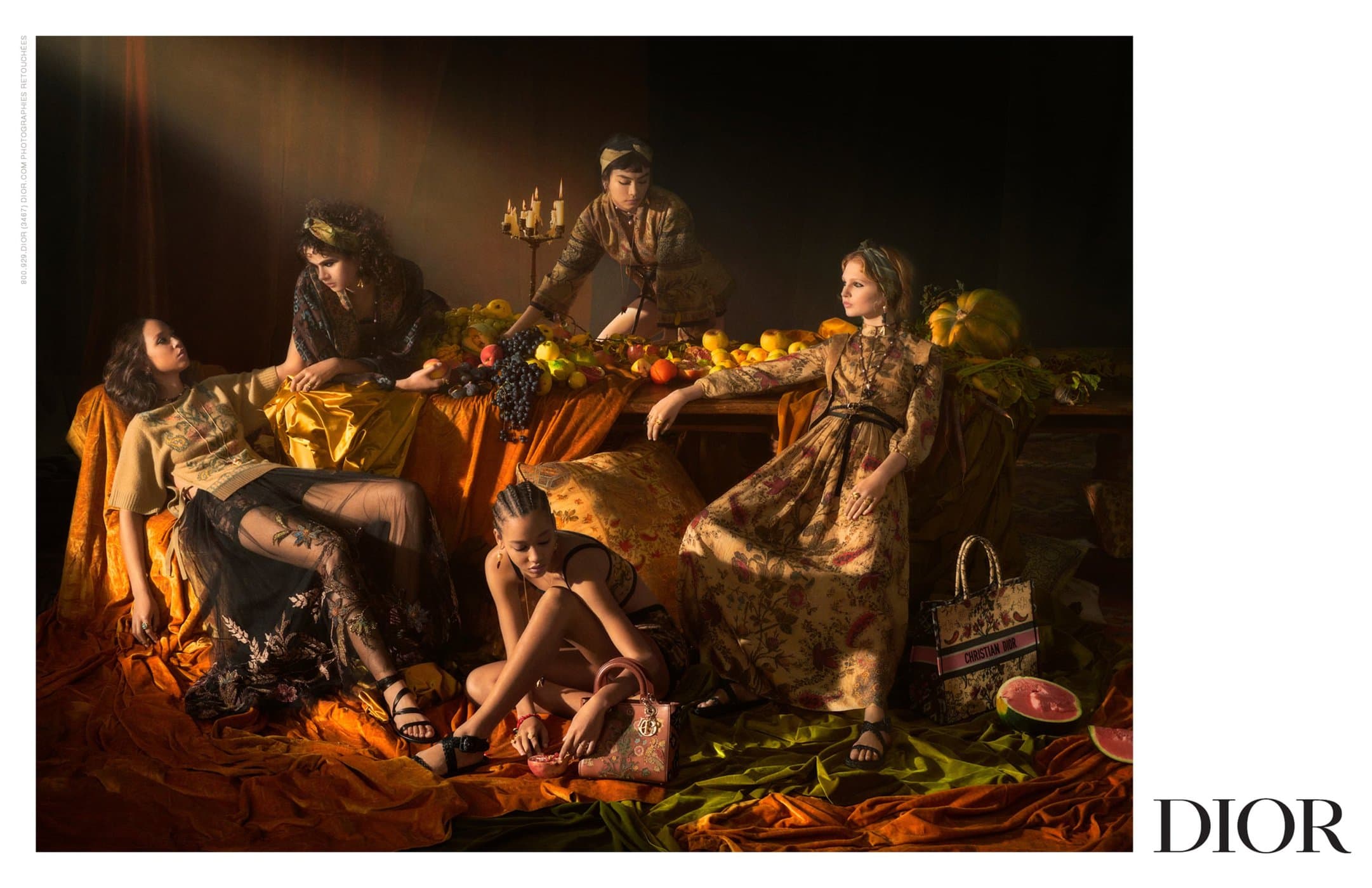 Dior Women's Artistic Director | Maria Grazia Chiuri
Agency | Baron & Baron
Creative Director | Fabien Baron
Photographer | Elina Kechicheva
Models | Levi Achthoven, Maryel Uchida, Sculy Mejia, Judith Frament, & Holly Fischer
Stylist | Elin Svahn
Hair | Guido Palau
Makeup | Peter Philips
---