---
Review of Dior Summer 2023 Men's Fashion Show
How Does Your Garden Grow?
By Mark Wittmer
Kim Jones takes Christian Dior's couture spirit to the great outdoors for Summer 2023, exploring both interpretations of nature through art and poetry and the practical demands of the natural world on its own terms.
Already bending the new rule that Spring and Fall capsule collections would see Jones explore his penchant for collaboration and Summer and Winter would mark full, Jones-only collections, Summer 2023 draws inspiration (but not collaboration!) from the work and life of Duncan Grant, a British post-impressionist painter and member of the Bloomsbury Group, and who shares the same birthday as Christian Dior. Both men were famously fond of gardens and gardening, the characteristic theme of the collection which is readily apparent in the set design by Etienne Russo of Villa Eugénie that reconstructs Monsieur Dior's Granville villa and Grant's and Vanessa Bell's Charleston Farmhouse, a sort of headquarters and retreat for the Bloomsbury Group.
This theme allows for Jones to explore the gorp-core trend, finding smart ways to refract the practicality and style of outdoor gear through the lens of Christian Dior's couturier sensibility. Amid Jones' signature mix of tailored elegance and elevated streetwear, brilliant details drawn from gardening and outdoor gear proliferate – zippers and straps, technical fabrics, hidden compartments – as well as pieces like trekking backpacks, gardening hats, fleeces, and hiking boots.
Direct references to Grant's paintings are kept to a relative minimum, appearing on just a few sweaters. But the ephemeral spirit and floral, pastel color scheme of both his artwork and garden blossoms across the collection in gossamer paneling in sheer and lace, petal-like knit patterns, and a blooming palette of mossy green, evening-sky blue, delicate pink, and warm sand.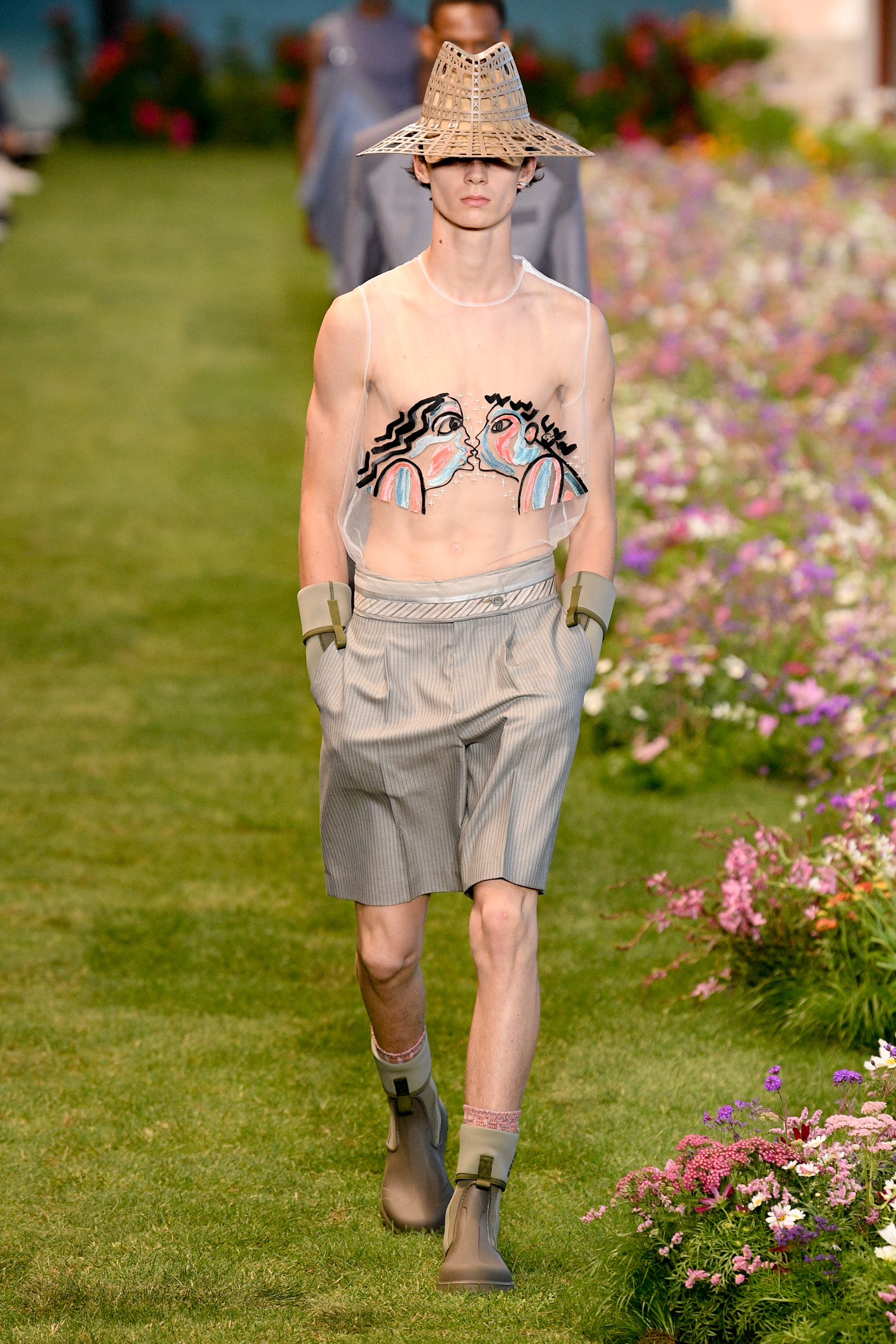 Excitingly, Jones also got more experimental with structure than we've seen from him in the past, almost veering into deconstructionist territory with touches like redundant sleeves, asymmetry, and strappy, bib-like tops.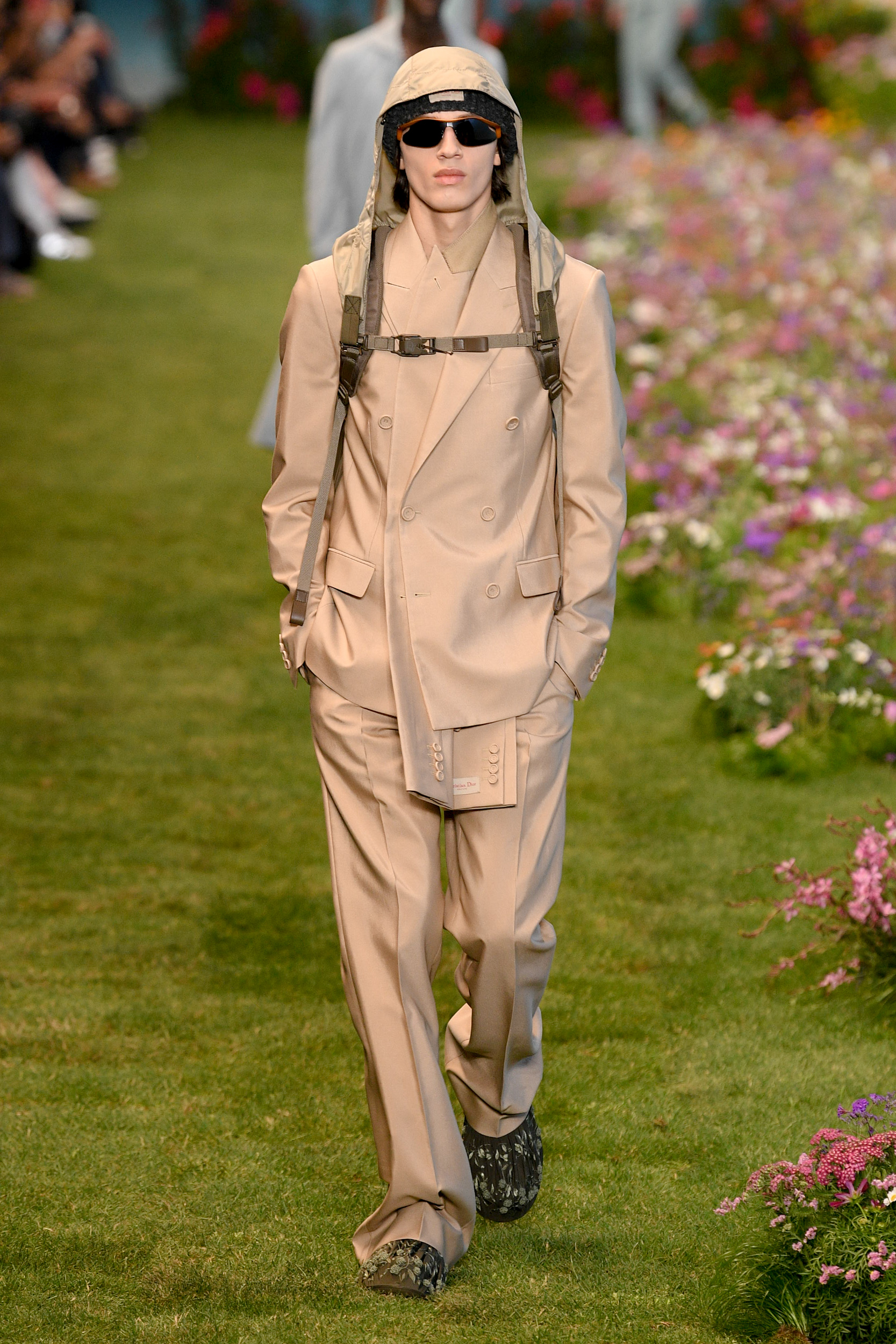 At once poetic and practical, the collection feels like a deft synthesis of the spirit of an impressionist landscape painting and what it actually feels like to exist in touch with the land. We could have easily felt that the collection was perpetuating the feeling of collaboration fatigue and whiplash, but the holism and grace with which the inspiration was incorporated avoided this potential pitfall and made for a cohesive collection that felt distinctly Dior in its celebration of artistry and adventure.
---