Review of Dodiee Fall 2022 Ad Campaign by Creative Director Elisa Dahan with Photographer Sonia Szostak with Talent Rachelle Harris
Dodiee is a new fashion-brand rooted in affordable luxury, which unites knitwear and shapewear for the first time, using patent-pending innovative technology to create form-sculpting sumptuous knits and tailoring. The technique is a new approach to knitting which provides physical support in the areas most needed and has been crafted and honed in partnership with best-in-class Italian manufacturers using thoughtfully sourced materials. Heralding a new era of knitwear; one of physical support and contouring silhouettes, crafted to empower the individual.
Founded by Elisa Dahan, the former co-chief creative officer of the Canadian outerwear brand Mackage, who brought her entrepreneurial skills to the respected company for a 20-year tenure and was highly instrumental in its creative, commercial and retail success story. Dahan brings this wealth of experience to her first solo label, Dodiee, which will launch with an e-comm platform on 10/27 and an experiential pop-up location in New York's SoHo area will follow in early November. The brand is an homage to Dahan's own mother who passed away from cancer at an early age and it's recurring tulip motif a nod to her own love of the flower.
The preview collection is a first-look at the brands covetable aesthetic that flatters all body types and truly supports and highlights the female form, with a full collection launching for SS'23. Sculpted cut-out dresses, two-piece pant sets and handmade crochet body suits are crafted in cashmere in a palette that ranges from black, white and camel neutrals, to a soft lavender and peaks at a bold florescent green or fuchsia.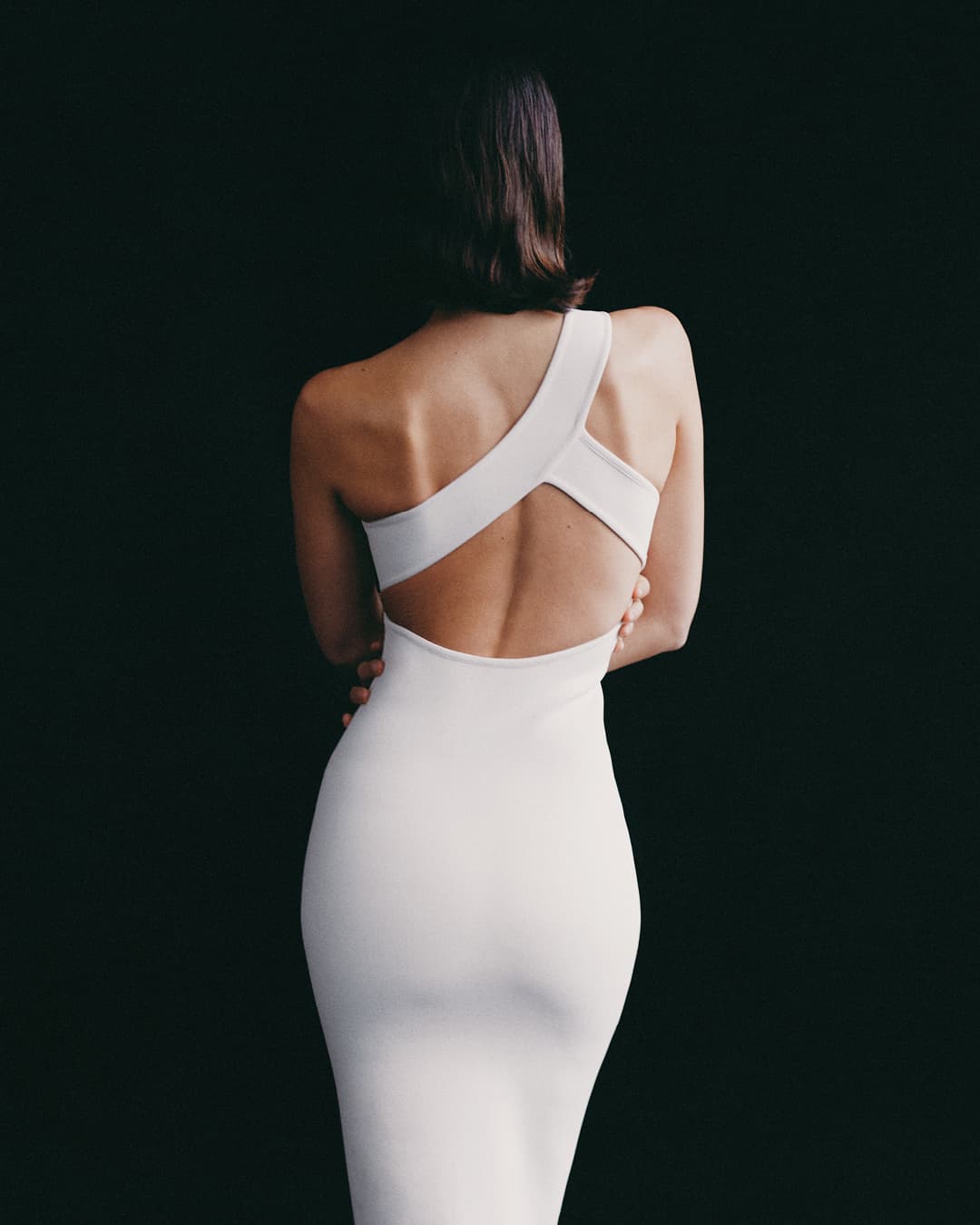 Dodiee Creative Director | Elisa Dahan
Creative Director | SOON
Photographer | Sonia Szostak
Talent | Rachelle Harris
Stylist | Caroline Newell
Beauty | David Allan Jones

---