DG Carretto In The Hamptons
Dolce & Gabbana brings Sicily to the Hamptons, with a new traveling pop-up concept: a special airstream fully customized with the characteristic decorations of the Sicilian Cart, which has always been part of the unmistakable code of the brand's DNA.
The poetry of the scenes of the deeds of the paladins and the friezes painted on the ancient Sicilian means of transport comes to life in this project, which will offer customers the opportunity to experience the Dolce & Gabbana lifestyle and discover one of the most beloved symbols of the history of the fascinating Italian island.
The Sicilian Cart encloses history, color, and popular tradition: a story told through images, which is also a tribute to the creativity that has always inspired Dolce & Gabbana. This modern transposition of the Sicilian Cart, strictly linked to the theme of travel and transport, will be traveling through the Hamptons to present Ready to Wear and Accessories Collections for Women, Men, and Children in the Mini-Me version characterized by the representative prints of the brand.
The pop-up will also be animated by collateral activities in the pure style of the best Italian hospitality and available for appointments from June 26 to July 26. To check in on the caravan's location and/or make an appointment you can reach out to dghamptons@dolcegabbana.it , #DGHamptons.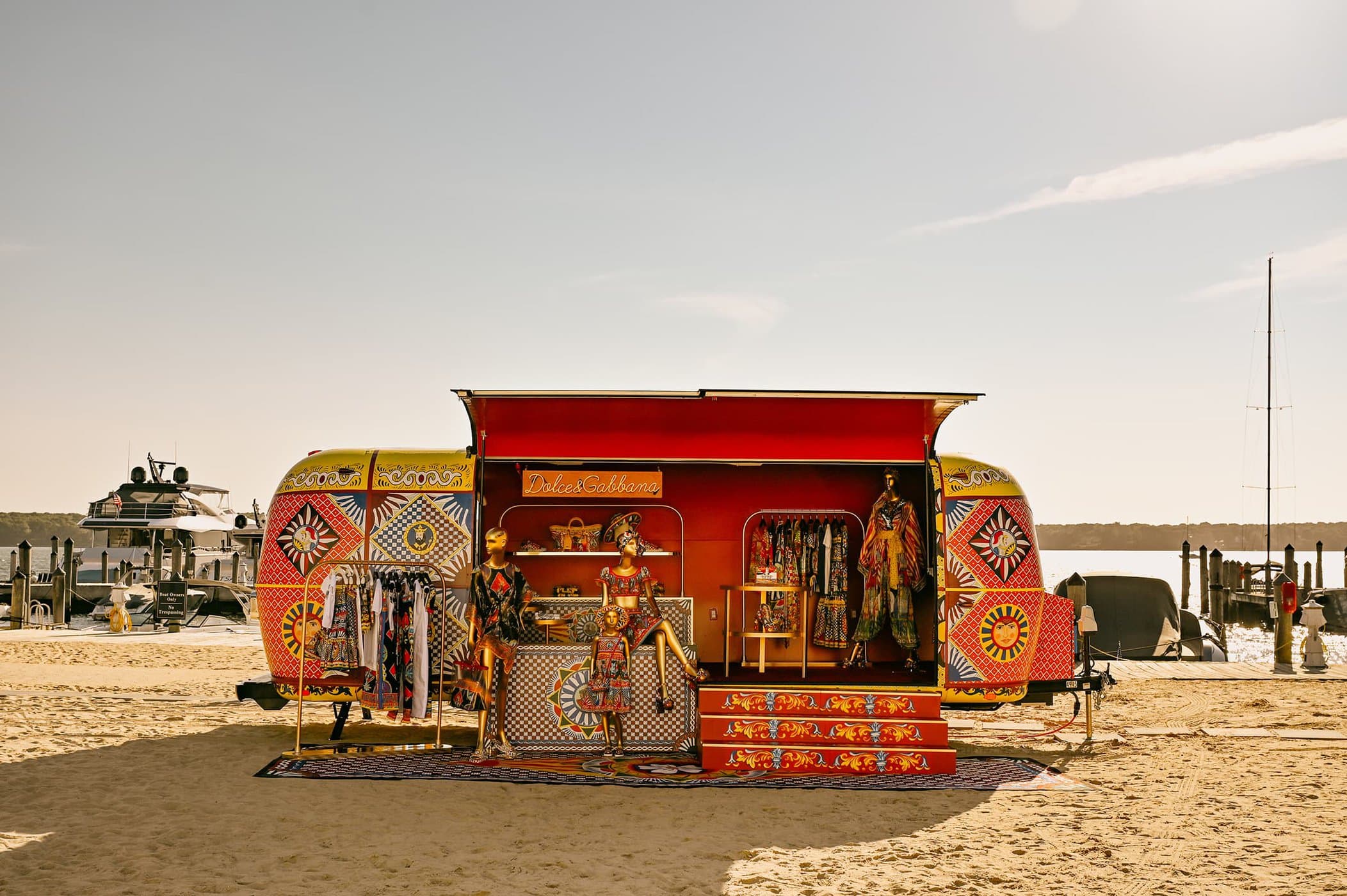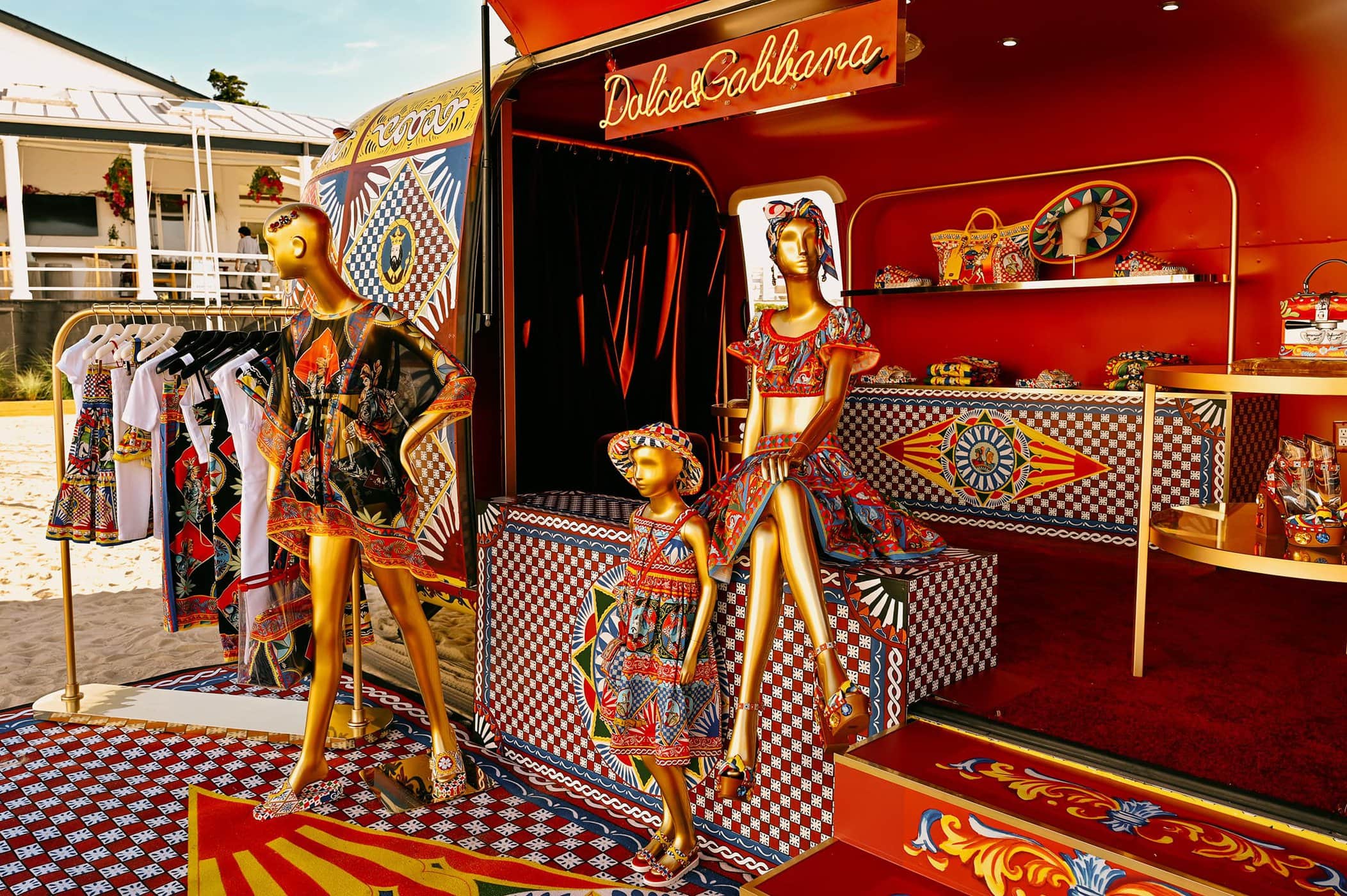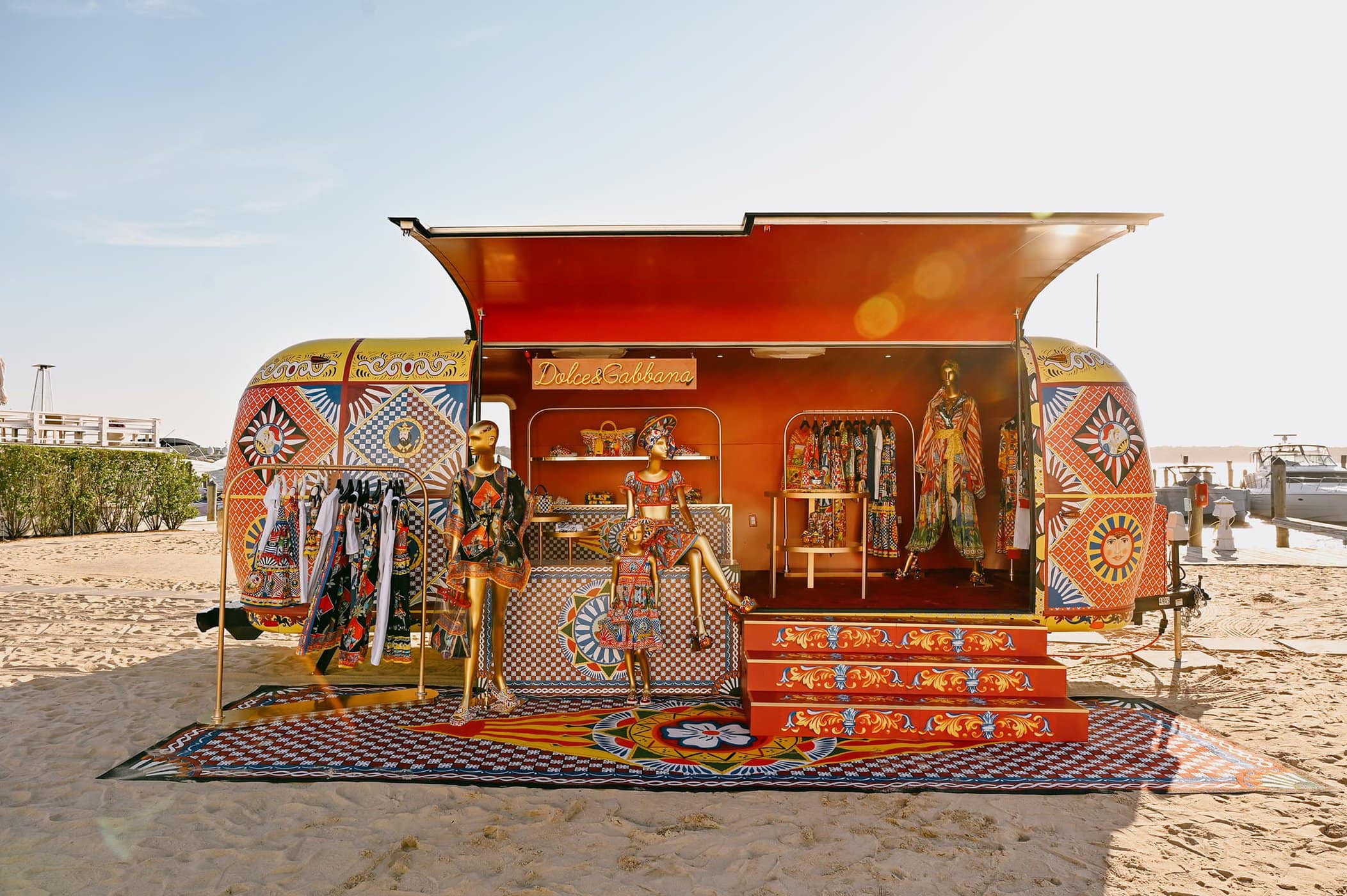 ---