---
Donald Schneider, Founder and Creative Director of Donald Schneider Studio, is the godfather of H&M collaborations, starting with Karl Lagerfeld, through all the greats like Versace, Margiela, Alexander Wang, Balmain, up to the new, highly-anticipated Moschino by Jeremy Scott collection. The former Art Director of French and German Vogue gave David LaChapelle and Taryn Simon their start, Chloé, Wolford and Hugo Boss their iconic looks, and the world David Beckham in his underpants. The Impression's Dao Tran met up with him to talk about changes in the industry, keeping a sense of humor and the creative 90s approach, and how every brand can have their own Gucci moment.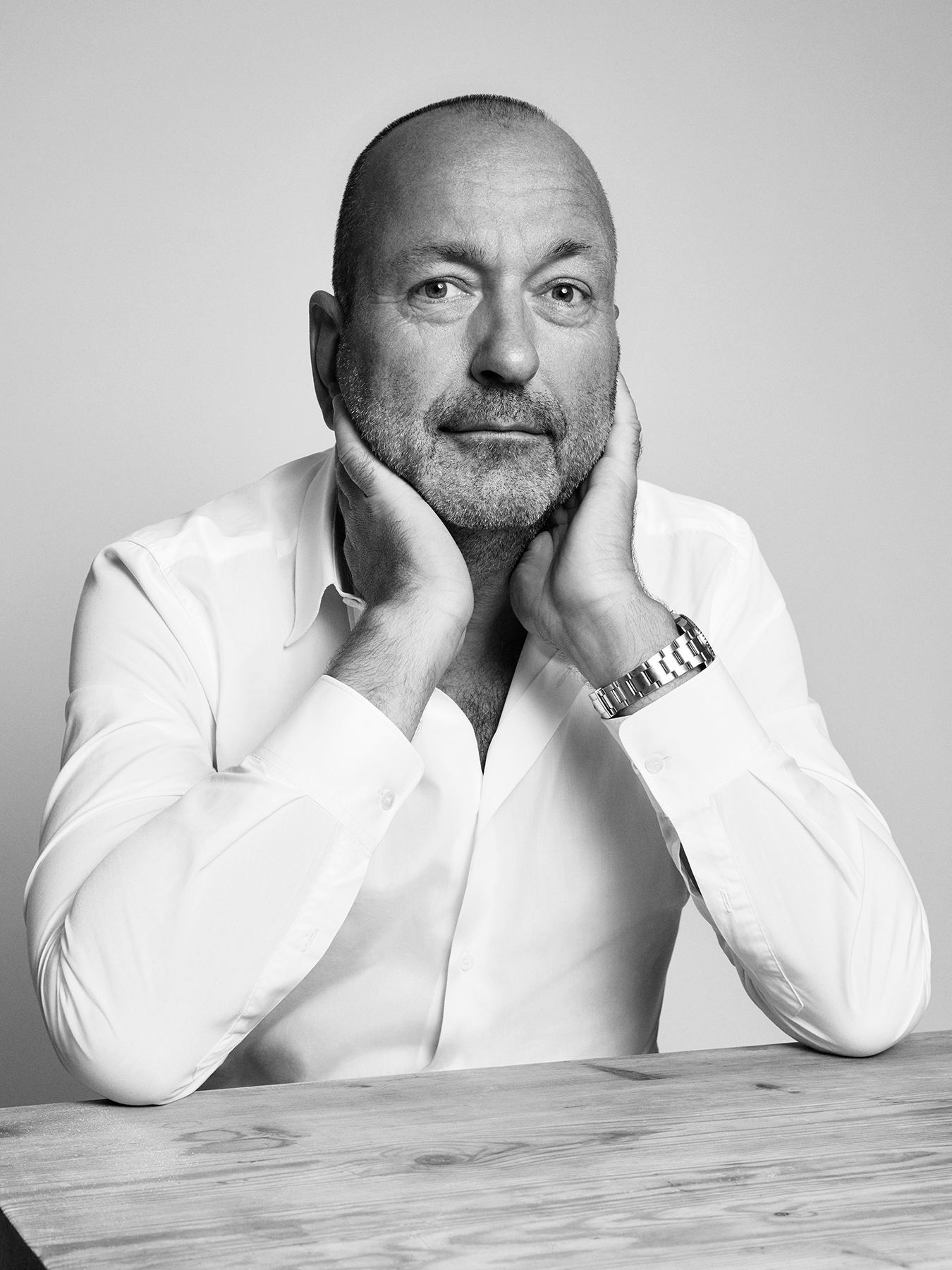 Dao Tran: Let's take it from the beginning, how did you get started?
Donald Schneider: It's such a long story!
I'm originally from Switzerland and went to art school, studied graphic design, then I moved to New York when I was 23-24. I just wanted to go; Switzerland was too small. When I was 14, my godmother got me a subscription to Interview Magazine and I loved it – it was like a window to the world. I wanted to move to New York, become an artist and make paintings every day.
But I needed to make some money, too, so I started as an art director at the East Village Eye, the cool art magazine at that time. I also worked in the art department at a night club called Area; it was a very creative time, we did so many amazing things. We worked a lot with artists, like Jean-Michel Basquiat, Keith Haring, did everything on a cheap budget and had incredible fun. I've tried to keep that spirit with all projects I approach.
Humor is another super important thing, we need to have a twinkle in the eye. I think creatives should focus on how can we protect creativity and how can we be daring. We have to encourage clients to take risks.
Looking back, I would say almost every time we took risks, it paid off. In the end, people remember a brand because they did something daring – and there are endless ways to be daring.
The learning from Gucci should encourage other brands to also have their Gucci moment. They did something nobody expected them to do, with so much conviction and fire you can feel it, it's crazy and it's the biggest success, I'm so happy for them. Every brand should try to determine their own brand DNA, figure out how can they make it very special and completely unique, and try to speak to the young audience and excite them for it.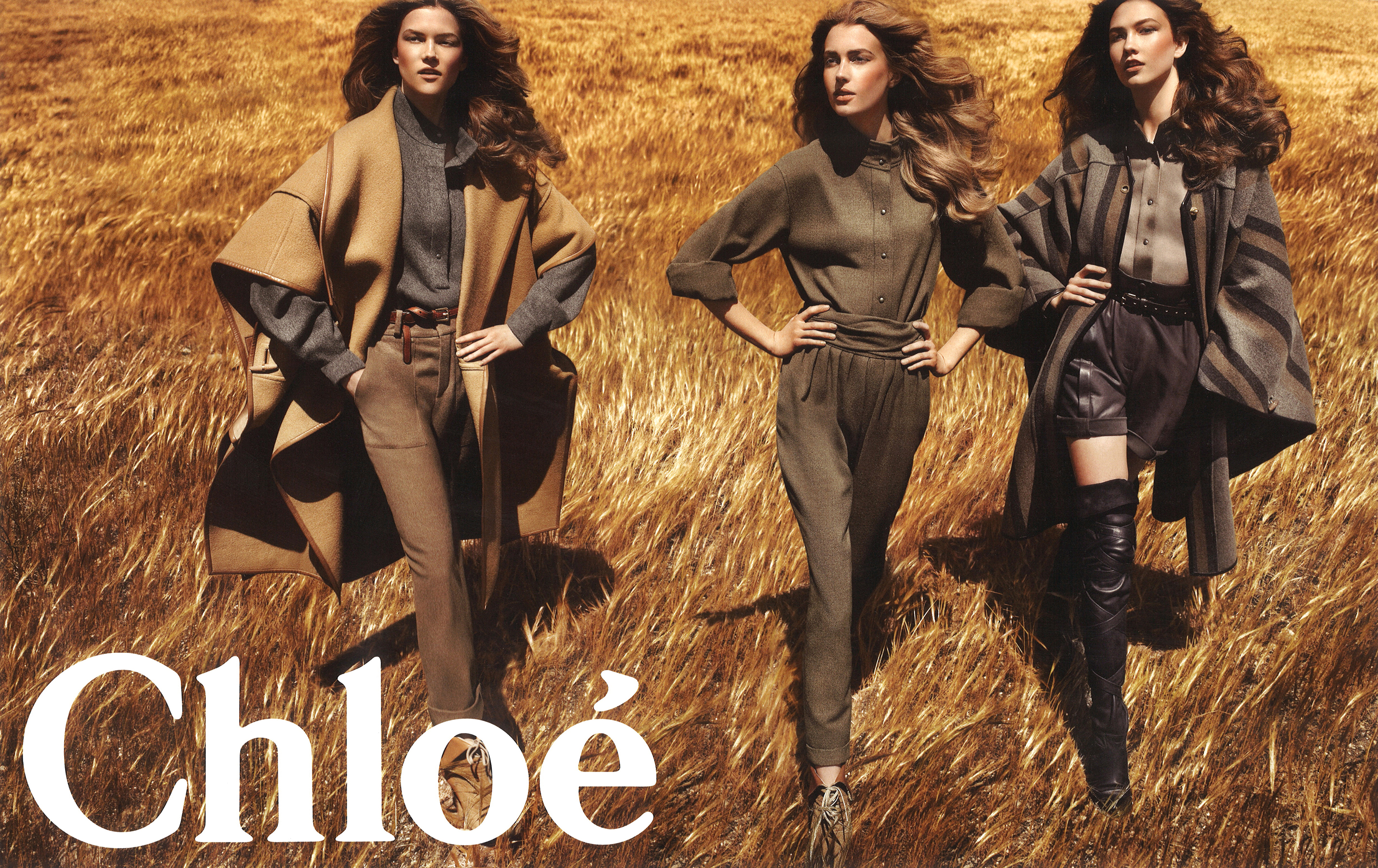 Dao Tran: Do you think now is a similarly creative time to the 90s because of all the changes in the industry, all the developments in technology and the whole landscape?
Donald Schneider: I definitely think so.
I really believe that artificial intelligence and data are certainly interesting, but it's like driving with a mirror, you get a lot of information about what the customers want, but creativity is the true driving force and each project needs an original idea first. I find that very exciting.

Dao Tran: Did that drive you to become a creative director, to expand from magazines to doing the whole 360° campaign?
Donald Schneider: I had simply been in the magazine world for so long. After the East Village Eye, I became the Art Director at Fame, a magazine started by Marc Balet and Gael Love after Warhol died. I learned a lot because we had the best people working for us. When it closed down, I moved to Germany and became the Art Director at Tempo, which was like the German version of The Face. It was great to be able to assign photographers because a new generation of photographers was coming up. I worked a lot with Schoerner, Corinne Day and David LaChapelle then, and it was a breakthrough for David because when I moved on to Vogue, I took him along.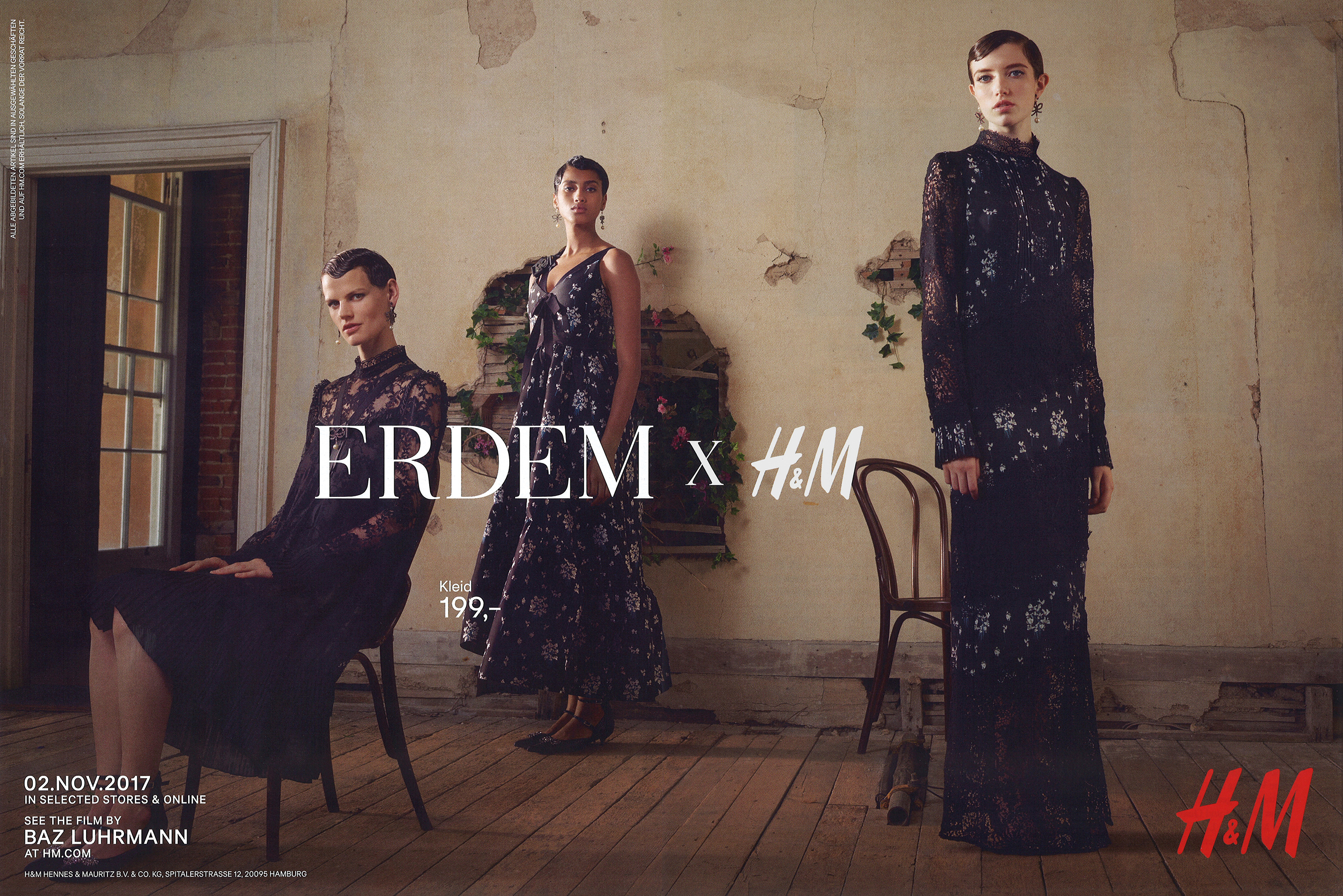 Dao Tran: Tell me about Vogue.
Donald Schneider: When the editor-in-chief got fired from Tempo, I decided to move back to New York. But then I got a phone call from Angelica Blechschmidt, Editor-in-Chief of German Vogue, who was looking for a new art director. You don't get a call from Vogue every day, so I said yes and moved to Munich instead. That opened this whole world of high fashion for me.
After 2 years in Munich, I was really homesick for New York and wanted to go back. But Jonathan Newhouse of Condé Nast called and said, 'I understand you want to leave Germany and go back to New York, but we are looking for an Art Director at Vogue in Paris, would you want to come?' Again, how do you say no to French Vogue? So I did that for about 10 years. It was a fantastic time to work with all the best editors and photographers. I concurrently also did Vogue Hommes International with Richard Buckley, which was a biannual.
Dao Tran: How did you get into advertising?
Donald Schneider: Also during that time, Stella McCartney, who was at Chloé, contacted me to do their advertising. That was my first time doing fashion advertising and I really enjoyed it because doing a campaign is so entirely different than doing a magazine – it appears everywhere and it is thrilling to think up concepts. I had female photographers like Liz Collins, Taryn Simon, Vanina Sorrenti shoot the campaigns; it was fantastic and very experimental.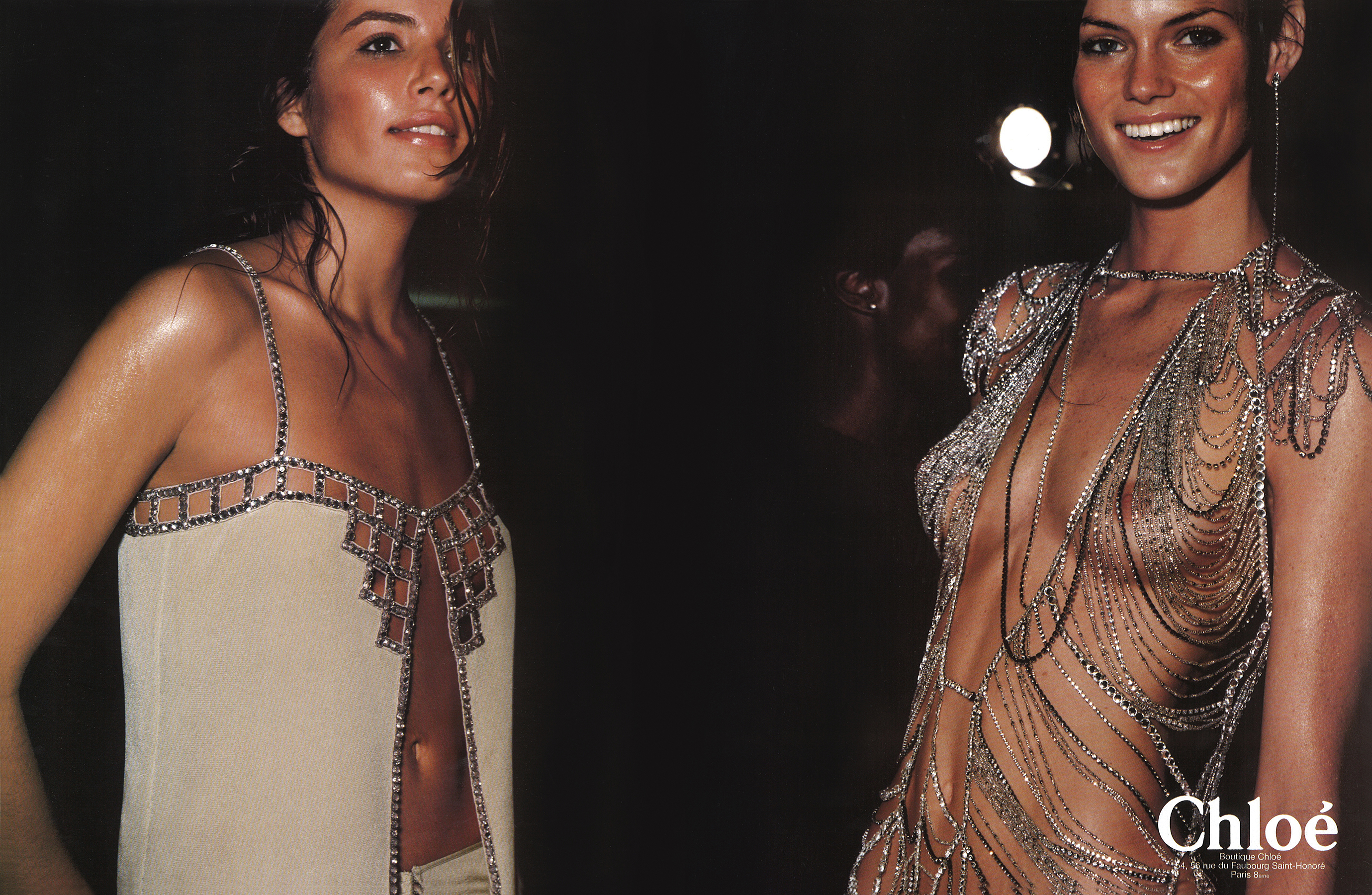 Dao Tran: What about the famous H&M collaborations?
Donald Schneider: I was doing everything at once and realized that it was too much. So I opened up my own agency, started doing more campaign work for different clients, one of which was H&M. At that time, when people talked about H&M campaigns, they talked about the models. I suggested we get a famous designer to design a small collection so people actually talk about the product. I went straight to the biggest name, Karl Lagerfeld, and asked him. We invented it by doing it. Today, everybody does collaborations, but at the time, it was a big risk and H&M was super courageous to put all this belief and money into it.
They later asked me to become the Creative Director, which is interesting because from the inside, you can really make big changes and get other talent in. In that position, I was able to get a lot of the best art directors, like Marc Atlan, Lee Swillingham, Henrik Timonen and Johan Sandberg. It is important for creatives to have a courageous counterpart in the big companies to bring the creativity in.
I've also learned that especially with bigger companies, it is important to activate the employees themselves. Everybody has social media followers and if you treat them a bit special, they can also be brand ambassadors and a vital part of the campaign. For example, we launched a #HMoschino crew t-shirt in special locations and the H&M staff who got them are so proud because that collection is not out yet. That's just an example of how you can fire up the staff with something quite simple, but that's very effective.
Dao Tran: What other fun projects have you been working on?
Donald Schneider: I just did a campaign with Diane Kruger where I asked her to improvise and we filmed a lot of footage of her being herself – I love working that way. Or I just did a rebranding for Wolford, where we let Hillary [Rhoda] have her voice, we let her speak in the video and it was all improvised. I was always interested in having models be themselves, but now I'm even more clear about it. I try to get a little bit of magic with each project, and you can only get magic if you have prepared everything well and you leave room for improvisation.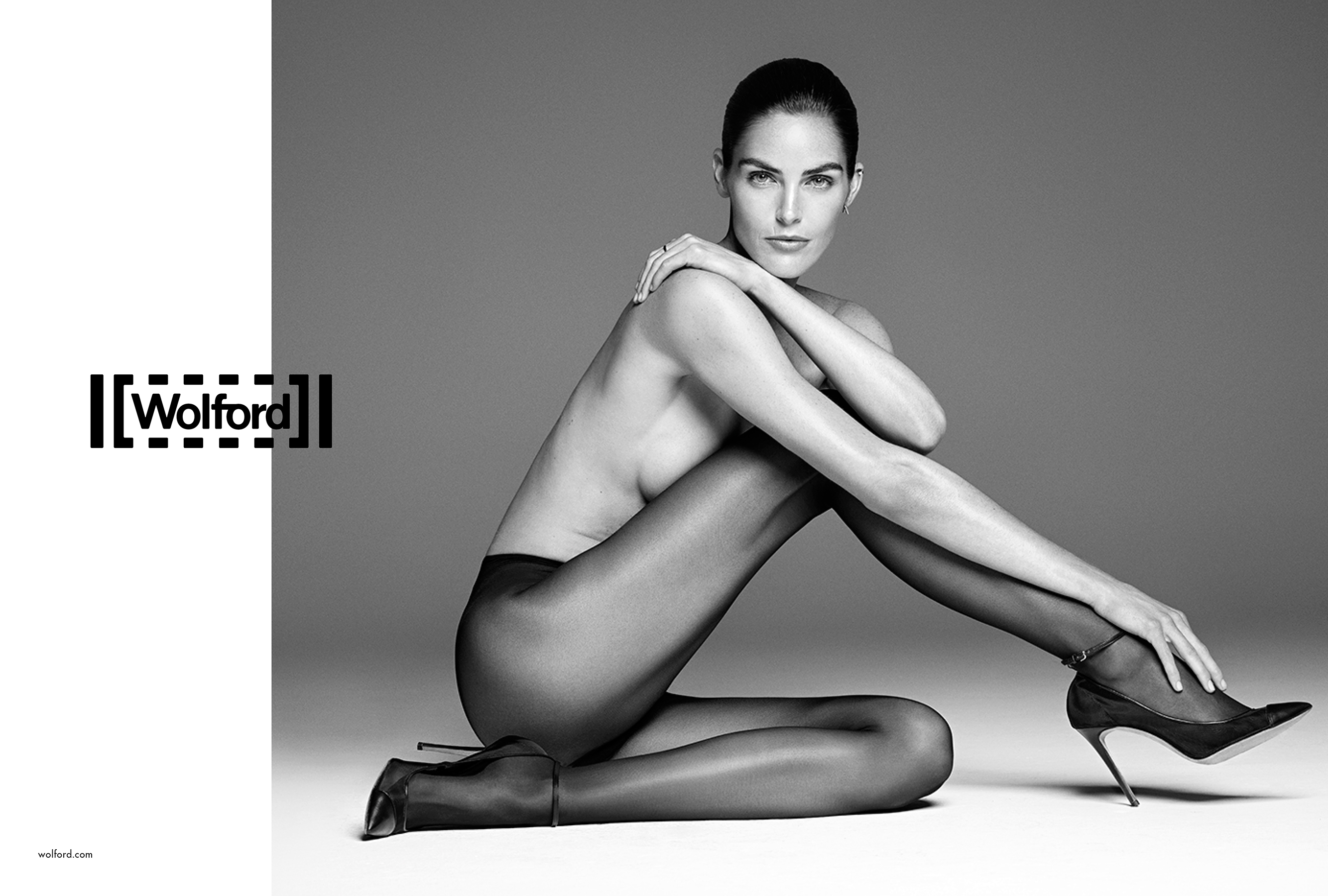 Dao Tran: You seem drawn by the magic of film.
Donald Schneider: I've gotten more and more interested in film because that universe of making films is so incredible – thinking up ideas, writing a treatment, storyboarding, doing a casting, bringing a fantasy alive, working with all these people on the set and then in the editing room, putting the edit together, the music and the sound, and you can build emotional trajectories and make it so interesting. I have worked with so many great film directors – Baz Luhrmann, Guy Ritchie, Sofia Coppola – just watching them work is fantastic.
Dao Tran: Thanks for your time and keep up the fantastic work!
Donald Schneider: Thank you!
Portrait Photo | Henrik Nielsen
---