Review of Dsquared2 "Meantime" Fall 2021 Ad Campaign by Dean and Dan Caten with Creative Director Giovanni Bianco of Agency GB65 and Photographer Alasdair McLellan with models Lila Moss, Stella Jones, Iris Law, Georgia Palmer, AJ, Finley Williams, Keone Pillay, Oliver Rice, Oisin Murphy, & Sam Majka
A poetry of touch and togetherness unfolds in "Meantime", the new Fall 2021 campaign from Dsquared2. The campaign features creative direction from Giovanni Bianco with photography by Alasdair McLellan.
At once nostalgic and immediate, McLellan's photographs evoke a recognizable language of kinship and joyfulness.
The imagery follows a heterogenous group of young friends, brought together by their shared values and affection for one another. The looks of the new collection underscore this sense of character and narrative: an homage to the eclectic culture of creative directors Dean and Dan Caten's home of Canada, the pieces form a literal and figurative patchwork of expressive elements, disparate but united.
This feeling of comfort and togetherness is embodied in an artful focus on touch and physical connection between the protagonists: an embrace, a hand held, or even just a knowing look that only a friend can understand. Especially in light of the past year and a half of global lockdowns, this possibility of physical connection feels both joyful and melancholic – the warmth and immediacy of touch coupled with the distance of memory, a duality reflected in the photographs appearing in both color and black-and-white.
The accompanying short film makes smart use of editing and vintage filters to create the feeling of a video scrapbook, imbuing the imagery with energy and motion. Beautiful footage of a lone figure skater punctuates the moments of memory, while some post-skating shower scenes tap into that signature Dsquared2 sensuality.
Hand-written text alongside the images and across the film examines and develops this mood of extroverted introspection. Falling somewhere between a diary entry, a poem, and a fleeting thought, the words capture the rawness and excitement of making a deep human connection – which can be instantly felt, but often is not recognized until later. The feeling of longing or nostalgia initially suggested becomes instead a quiet gratitude, a recognition that although these moments are past, they remain alive by shaping the present.
Capturing all the joy and longing of these in-between moments through a universal language of touch and togetherness, the campaign serves as both a document of emotional remembrance for the past year and a half of collective meantime, and a roadmap to help us find our way back together.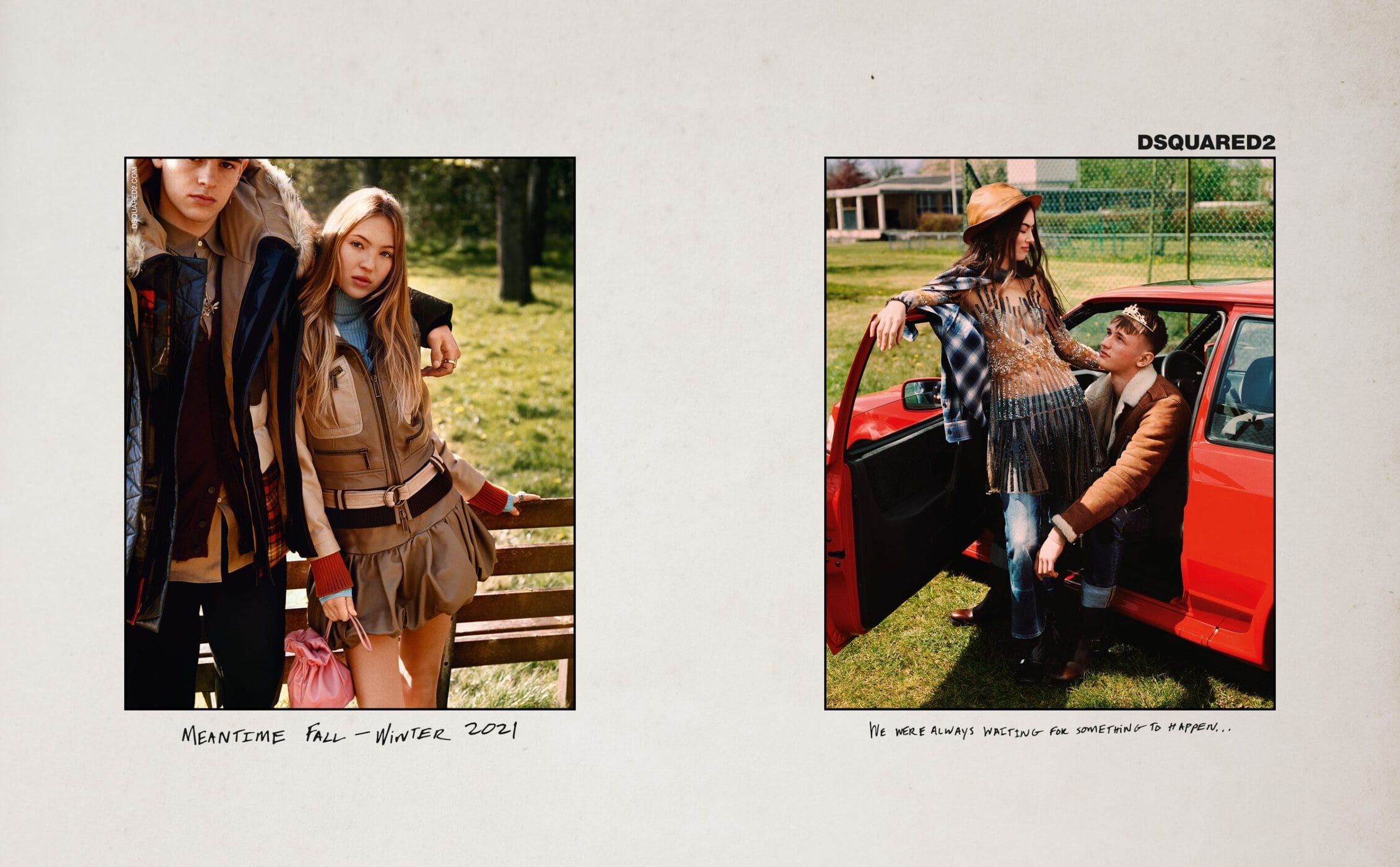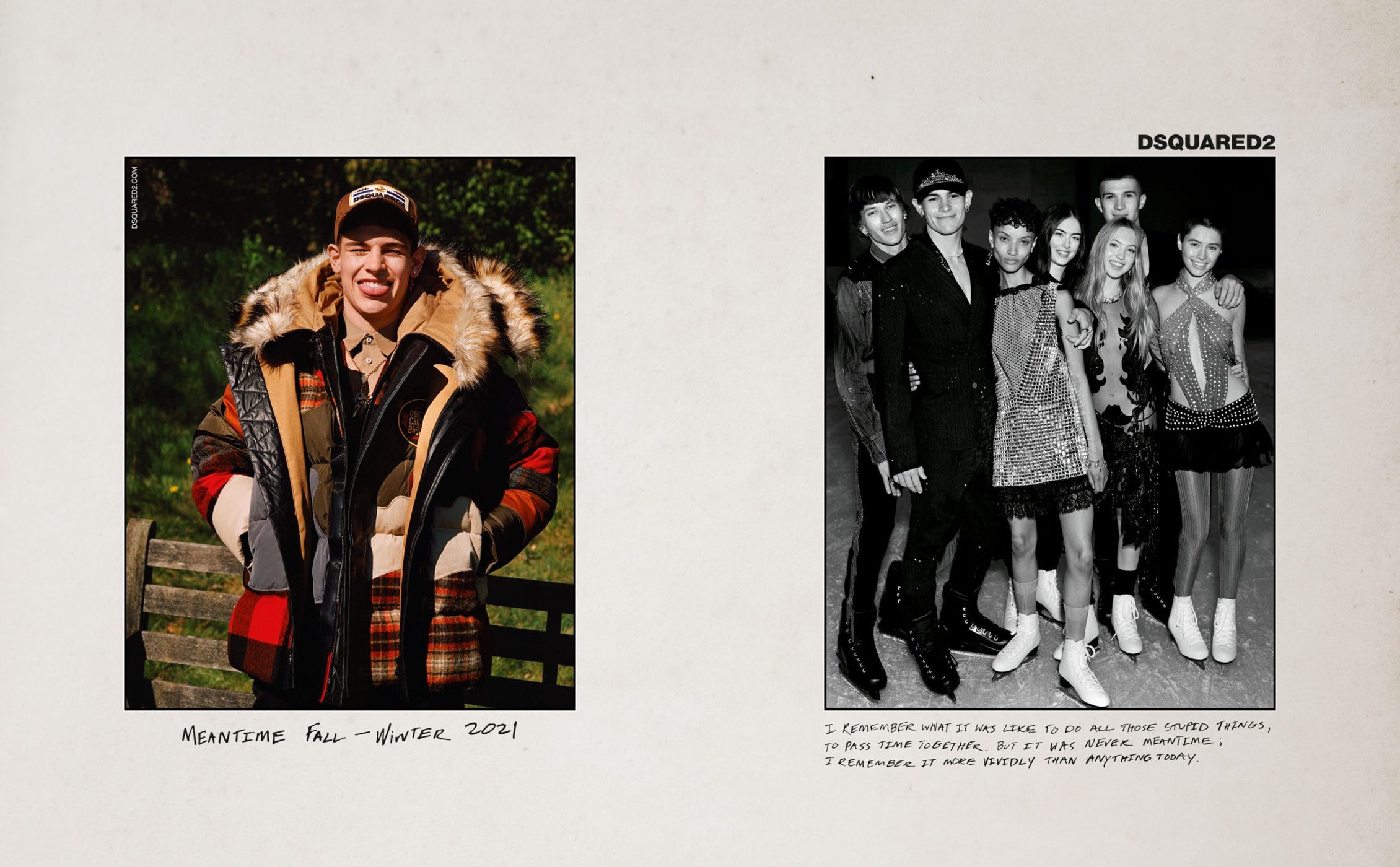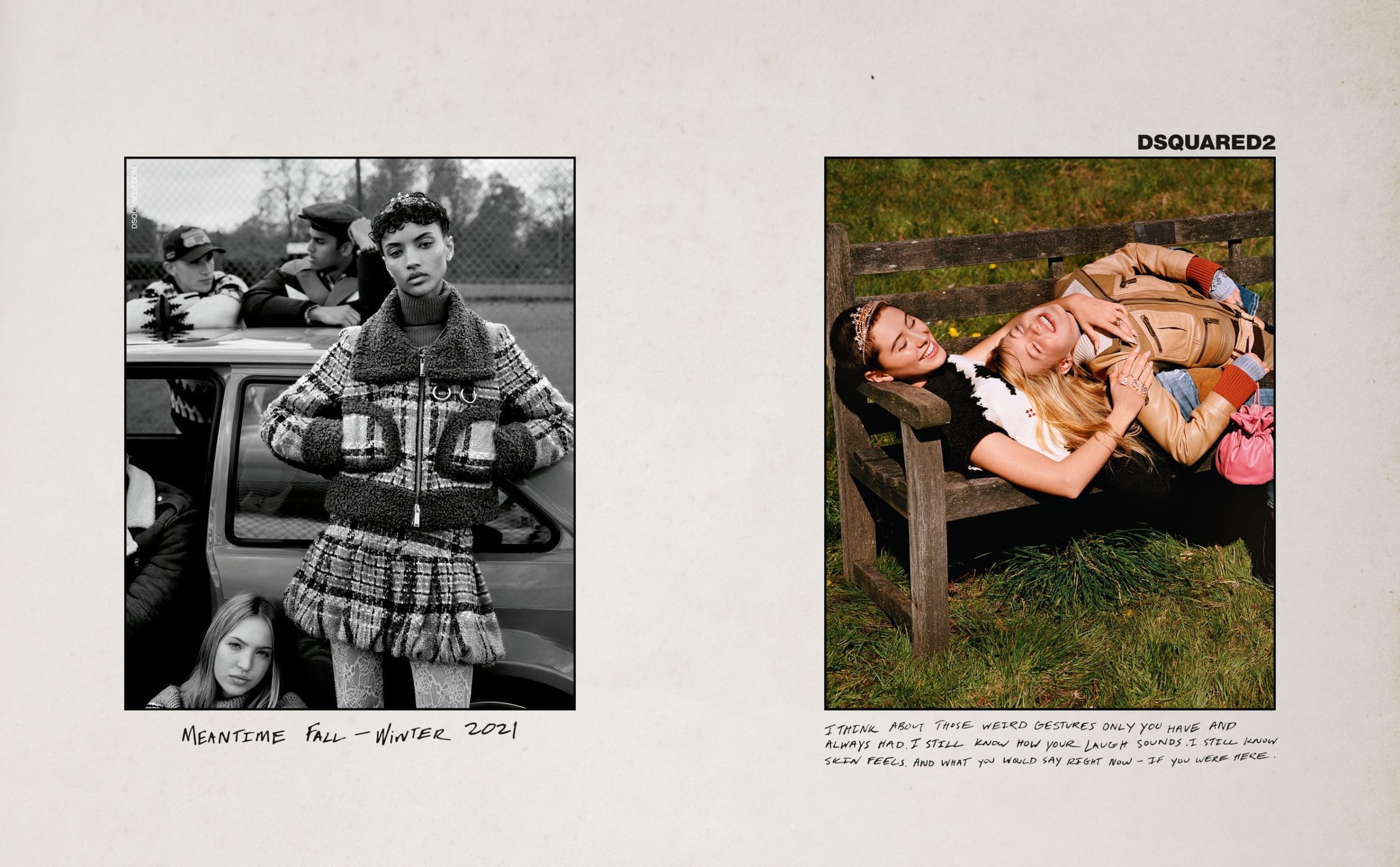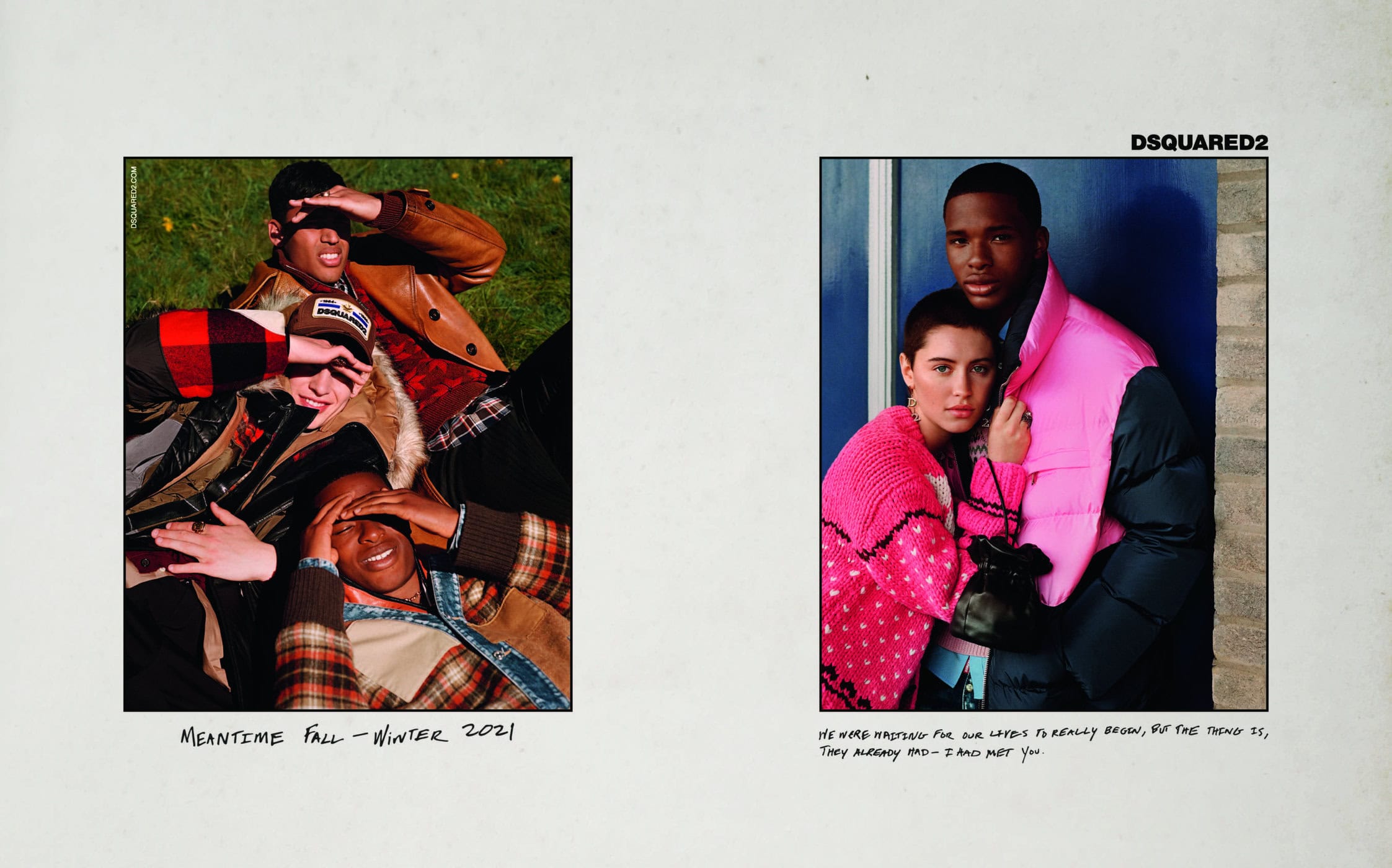 Dsquared2 Creative Directors | Dean and Dan Caten
Creative Director | Giovanni Bianco
Photographer | Alasdair McLellan
Models | Lila Moss, Stella Jones, Iris Law, Georgia Palmer, AJ, Finley Williams, Keone Pillay, Oliver Rice, Oisin Murphy, Sam Majka
Stylist | Vanessa Reid
Hair | Anthony Turner
Makeup | Lynsey Alexander
Casting Director | Piergiorgio Del Moro
Set Designer | Patience Harding

---