---
In a beauty world absorbed with "insta-moments," it is refreshing to meet a professional who understands the value of a good foundation. Having paid her dues both behind the counter and later assisting Pat McGrath, Makeup Artist, Erin Parsons has earned her reputation as fashion's go-to for makeup moments. Between editorial projects for the likes of Love, Another, V, InStyle, Vogue, and Numero, traveling the world with client Gigi Hadid, and becoming Maybelline New York's Global Makeup Artist, Parsons relies on that foundation to add value. The Impression spoke to the beauty expert about Instagram moments, how she partners, and the changing face of fashion.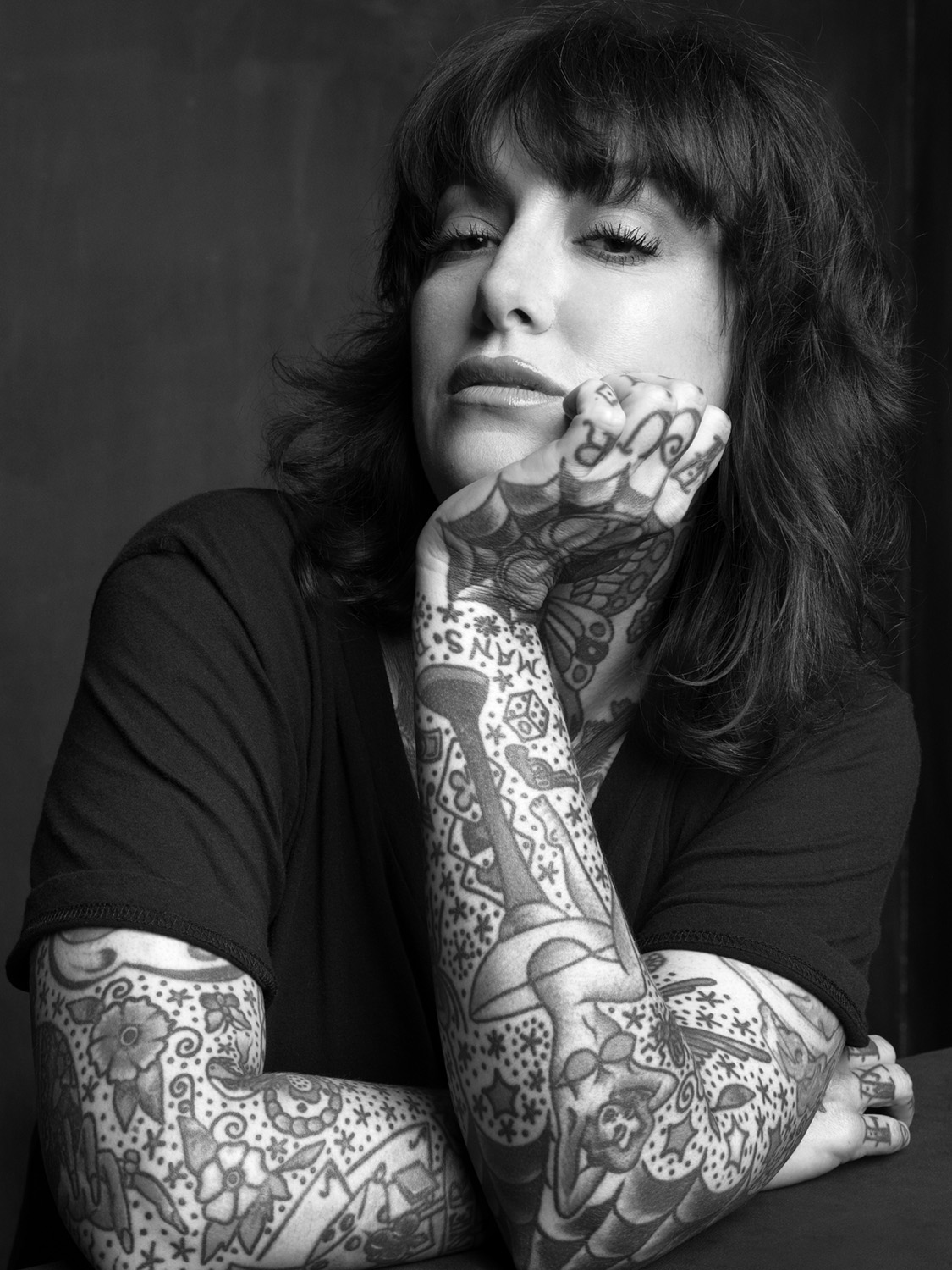 Kenneth Richard: Erin, thanks for sitting to chat with us today. We don't get the chance to chat makeup much. How did this story begin for you?
Erin Parsons: I started working in retail at the age of 18 after leaving the Air Force. First with Lancôme and then Mac Cosmetics. I did this for about 10 years before taking the leap to move to New York and try my hand at working in the fashion industry.
It was a struggle and, for a couple of years, I made almost no money at all. I emailed everyone and rarely ever got a reply. There was a point where I could not afford to eat and this led to the infamous "ketchup soup" moment in my life. I was lucky, though, as I had a friend that worked with Pat McGrath, and she got me on the fashion shows. After a few seasons I went full time with Pat and stayed for about 6 years. Through it all, I am grateful I worked in retail as long as I did because I experienced applying makeup on every skin tone and age and, most of all, every type of personality, which preps you more than anything for working in this industry.
Kenneth Richard: Your time with Pat must have been informative. What did you pick up from her?
Erin Parsons: Pat is a fearless makeup artist, but she taught me much more than makeup. There's a lot that goes into working in this industry. You've really got to love being around people and working with other creatives. You've got to trust the process and give all you've got to make every project incredible. She's a true genius and puts 100% into everything she does. I am extremely fortunate to have learned from the best, as nothing else could have prepared me more to work in this industry.
Kenneth Richard: Thinking back from your time behind the counter and selling to where you are today, is the industry what you envisioned?
Erin Parsons: I had no idea of what to expect when I left working retail. You create this fantasy in your mind of what you will experience, but actually, it's a lot of hard work, physically and emotionally. With this can be the most rewarding moments in your life.
I've also seen a lot of changes from when I started, designers are all at different houses now. Budgets have changed, so maybe you had two days to do a shoot and now you have one. There's a lot less time to actually think of the creative part. Now, you've got to do 10 pages in a day with changes. It's physically grueling at times, and you've got to give your all every time in order to make an amazing story. I truly feel blessed to be where I'm at now, and I always strive to go even further. It's important to set goals and have a lot of focus to make it happen.
Kenneth Richard: The beauty world was first to really embrace the digital age; how has digital shaped what you do?
Erin Parsons: What's so great about it is the makeup artists are becoming celebrities in their own right. This was a rare thing before social media. It gives the people behind the scenes a voice and that's amazing in itself.
Now I find myself doing a shoot and wanting an amazing look, so I can post on Instagram. It's another outlet that allows one to share something they're proud of and gives a bit of glory in the accolades that follow. Also, if you can master social media, it's an outlet that allows artists to shine in a way that may have not been possible before.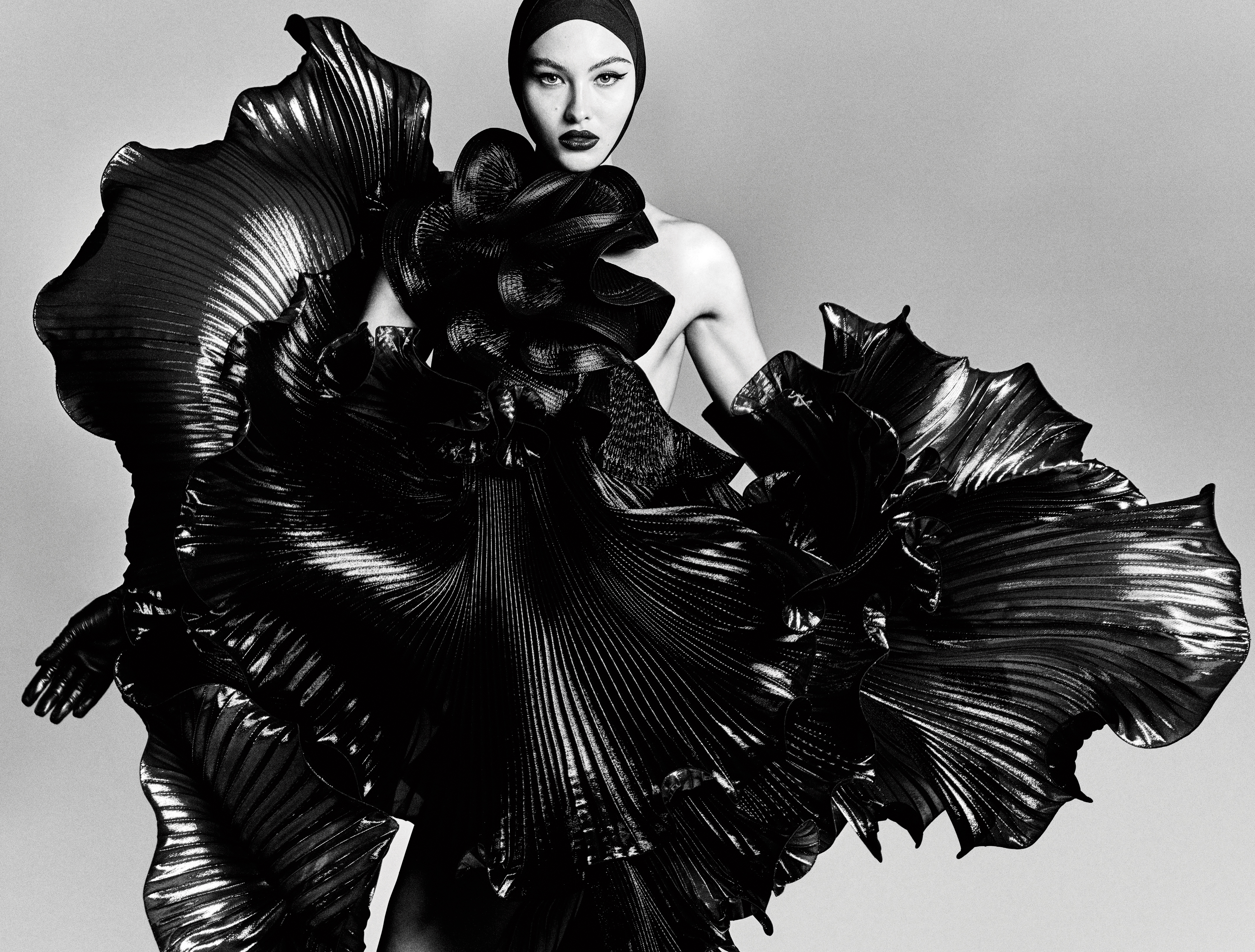 Kenneth Richard: Speaking of shining, you're known to be a real study of the arts in prepping for shoots. How do you go about preparing?
Erin Parsons: I can look through my references of books, magazines, and films, but I find trying the looks on my own face actually helps me develop the ideas best. If I have a day or two before a shoot, I will prep looks as much as possible because on the actual day, you might not have much time to do the makeup so you've got to move quick. Being extra prepared gives you confidence on what will look great in a photo or what will create the best character so you can perfect the process without stalling or thinking too much in the moment.
Kenneth Richard: Between shows, shoots, consulting, and private clients, do you have a few passion points that draw you in more than others?
Erin Parsons: I love creating characters. It's probably why I've always been so obsessed with classic films. The way an eyebrow can create a decade or a lip color can enhance an outfit and bring to life the designer's vision of the woman who wears their clothes. Makeup can be an important element that creates a legend. What would people think of Marilyn Monroe without those infamous red lips?
Kenneth Richard: You're right, not sure it would be her singing. What do you do, work wise, that people are surprised to find out about?
Erin Parsons: Probably that I try the looks on my own face. I'll send the photographer ideas and sometimes they're like, who is that? I've completely transformed myself from what I look like day to day. And that's what I love most of all about the power of makeup. It's the transformation, whether physical or emotional. When you create a look and the model feels she is that character, she can give more to the part, which is what helps create iconic photos.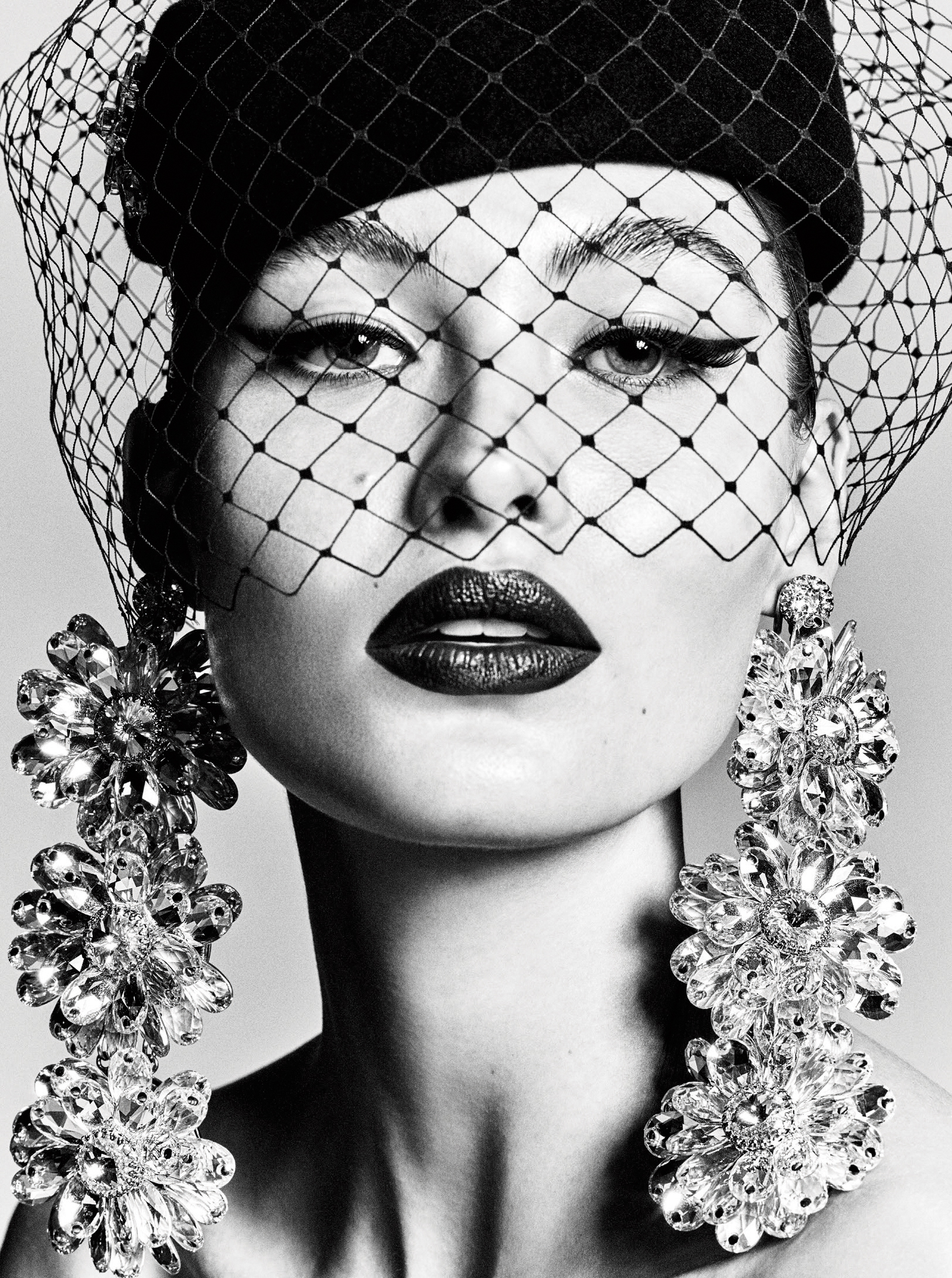 Kenneth Richard: On the model note, you've teamed famously with Gigi Hadid. How did you two meet and build a connection, and what did that partnership mean to you?
Erin Parsons: I met Gigi while working on the shows. Sometimes a connection is unexplainable. We simply got along, and what I love most is that she really enjoys makeup. She has learned what shape of eye or color of lip suits her best, so we work together to create the makeup look. She's also an extremely kind human being and takes care of the people around her. I've travelled the world thanks to her, and she also introduced me to the team at Maybelline. I don't think I'd be where I am now if it weren't for her support.
Kenneth Richard: Tell us about Maybelline, what has that opportunity afforded you?
Erin Parsons: I've talked about setting goals, and I used to wake up every morning and say I want a contract with Maybelline. I absolutely love the brand and the people that work for it. It's unbelievable to know that the work we do together is seen all over the world. When the new products come out and we create an ad for it, they allow for full creativity on my part. That's such a rare thing in an industry that's dictated by sales. They trust me and the vision I have and we work together to create an iconic photo that represents the product and the brand. I'm truly honored to be their global makeup artist. Working with them means I get to do what I love the most, which is create beauty.
When I was a child I would tear out pages of magazines and hang them on my walls. These included photos of Maybelline ads. To come full circle and be the one helping to create those gives me hope that I'm inspiring other future artists out there in the world!
Kenneth Richard: Well, congrats on coming 360 and looking forward to seeing what you inspire.
Erin Parsons: Thank you.
Portrait Photo | Mark Seliger for The Impression 250
Black & White Photos | Luigi & Iango
Color Photos | Yulia Gorbachenko
---