---
On the occasion of the 40th anniversary of its first-ever boutique worldwide and the first one opened in Paris in 1980, Ermenegildo Zegna expands its presence in France with a new Flagship Store located on 39 Avenue George V in the 8th arrondissement. 
With a completely new luxury offering, the boutique showcases 500 square meters of retail space on two levels and is enriched with vals stone flooring with natural tones and wood details, bleached mahogany lending to its hushed and comforting ambience. 
The journey begins on the ground floor in a wide-open space featuring Ermenegildo Zegna collection with Modern Tailoring and Luxury Leisurewear, leather accessories and Ermenegildo Zegna XXX collection which includes a selection of garments from the #USETHEEXISTING project, a project designed to use pre and post-existing materials that are rewoven for a new life in order to reduce the waste. 
Walking up to the first floor, the brand experience continues with ZZegna collection, Sartoria and a dedicated Made to Measure room where customers can personalize through an exclusive experience in a very intimate space.
Additionally, the Flagship Store showcases Zegna's first Bespoke Atelier outside its original location in Milan, conceived as a traditional tailoring atelier.
Inspired by a traditional tailor's shop, the atelier features a separate entrance for privacy on 1 Rue Christophe Colomb. This intimate space provides an opportunity to enjoy the world's most exclusive bespoke experience from Zegna Master Tailor.
The Paris boutique is complimented by a careful selection of design elements including an unrivalled contemporary décor pieces and furnishings such as Digamma lounge chairs by Ignazio Gardella (1957), Cassina armchairs, a set of Campanino 900 chairs designed by Fratelli Levaggi and an Altai carpet (2020) whose design is inspired to Gio Ponti.
To enrich the space, the boutique also features a couple of Gio Ponti armchairs (1964) and a cocktail table from Fernand Dresse (1968).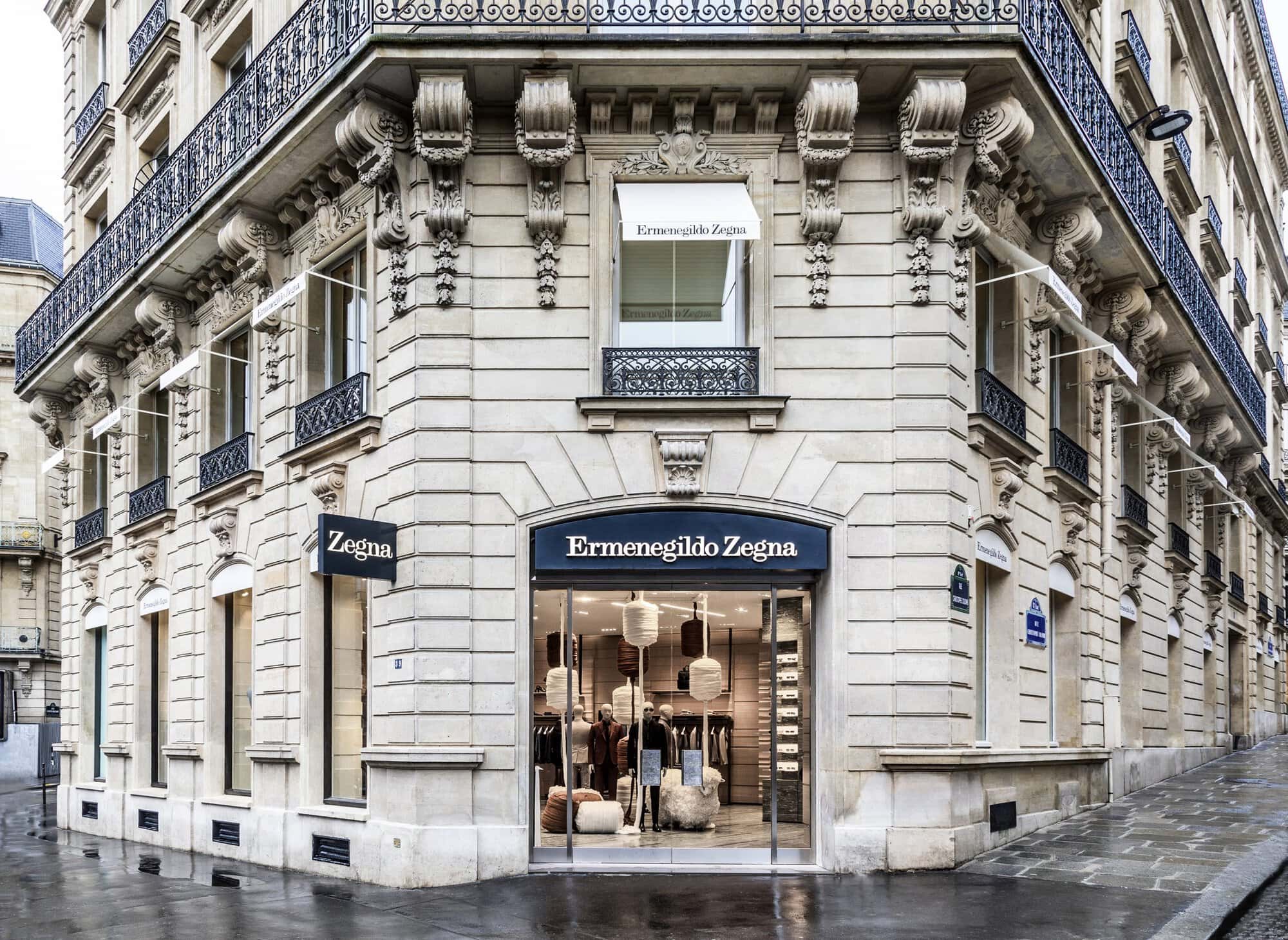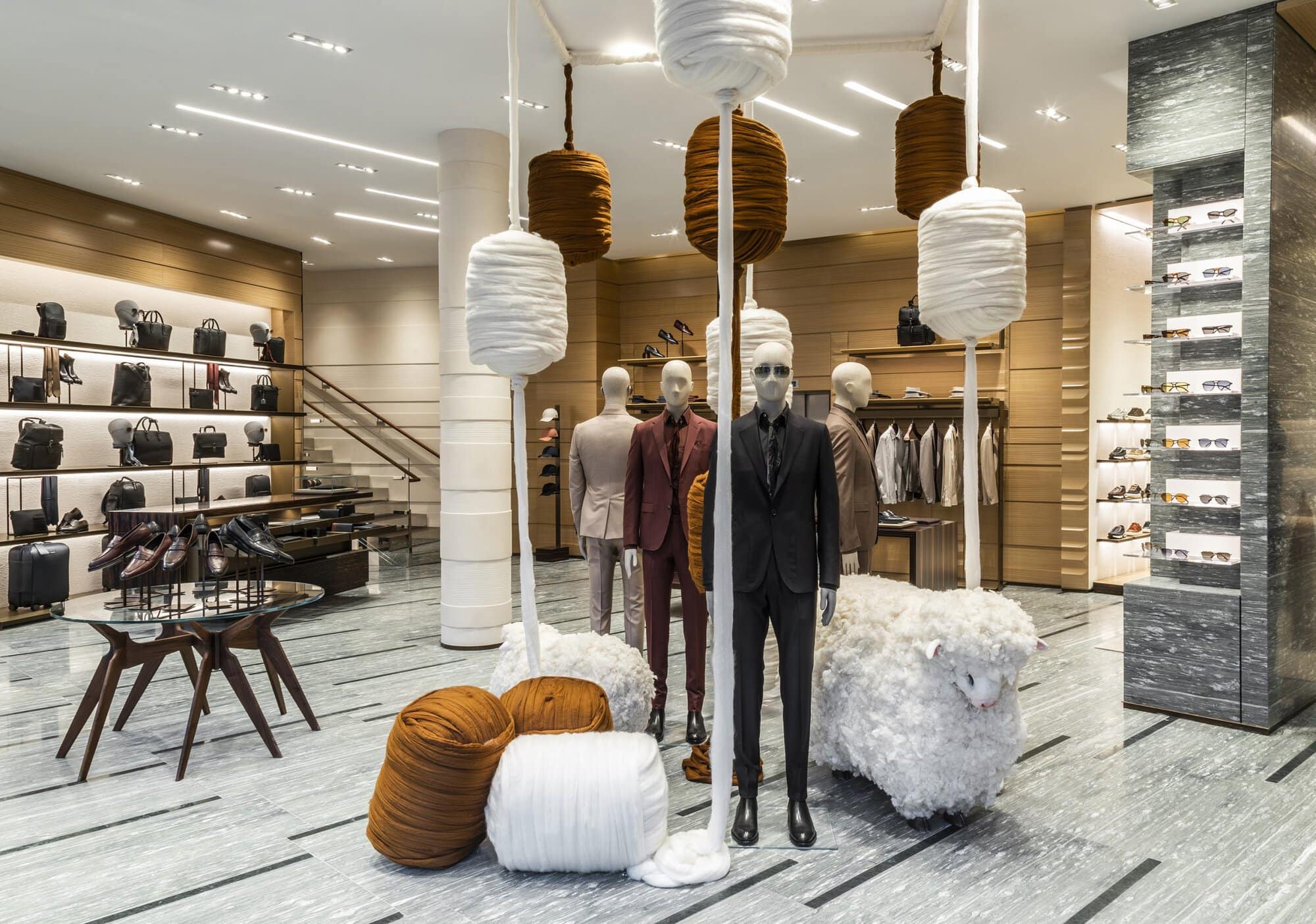 Location
39 Avenue George V

---