Review of Etro Arabesque Paisley Spring 2022 Ad Campaign by Creative Director Kawa H Pour and Photographer Mateusz Stefanowski with model Martina Biondino
Etro crafts modern myth in the new campaign for its Arabesque Paisley collection. The campaign features creative direction by Kawa H Pour and photography by Mateusz Stefanowski.
The new collection fuses Etro's signature paisley with scrolling, flowing, floral Arabesque patterns of Islamic art and the artistic dialogues that arose as the style spread and was reinterpreted across Europe during the Renaissance and onwards.
The campaign pits these gorgeous patterns against the beauty of the wind-sculpted dunes and geological formations of the desert outside of Dubai. As if materializing out of the landscape, model Martina Biondino exudes a confident and mystical energy as she stands barefoot in the sand.
Weaving together threads of history and culture into an elegant and focused vision of beauty, the campaign feels like the perfect way to celebrate the arrival of Etro's unique and excellently crafted collection.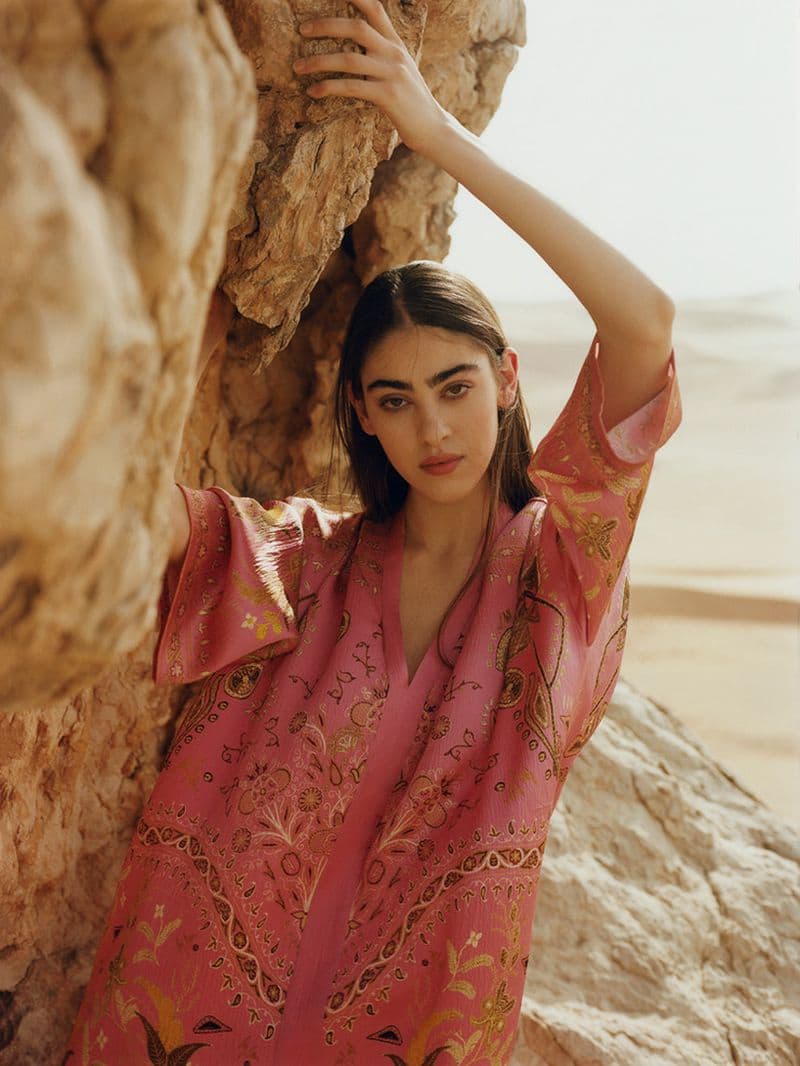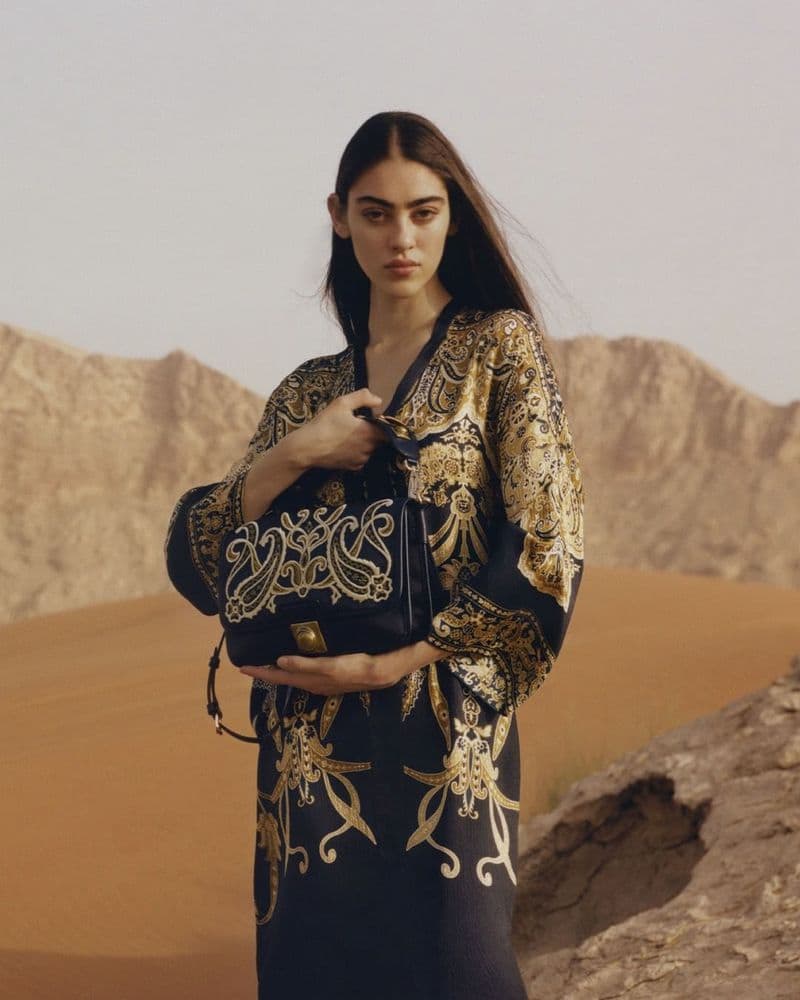 Creative Director | Kawa H Pour
Photographer | Mateusz Stefanowski
Models | Martina Biondino
Stylist | Kawa H Pour

---