Review of Etro Fall 2022 Ad Campaign by Etro Creative Directors Kean and Veronica Etro with Photographer Henrik Purienne with models Mica Arganaraz and Sam Mallos
In a faded desert landscape, where desolation under the sun's rays creates the conditions for ecstatic dreams and redeeming visions, the burnt weather shapes Etro's 2022 fashion week campaign. Shot by Henrik Purienne in Palm Springs arid desert, stylist Emmanuelle Alt dresses models Mica Arganaraz and Sam Mallos for their journey, both in time and in space. 
This campaign, our last as Etro's creative directors, is a journey to a place that is in time, but also out of time. It is our road to nowhere towards faraway worlds, sun-drenched as far as the eye can see, strong in the nomadic and curious spirit that has always pushed us forward, because it is never the destination that counts, but the journey itself."

– Kean and Veronica Etro
This four dimensional experience, one in which era's are blended together and time is as palpable as any 3-D coordinate, is managed by capturing transitional periods. Updated paisley-esque patterns, and an intricate crochet floor length dress, as well as large collars and subtle flare pants, allude to the 70's desert festival culture and its fashion. The visions of the future during this epoch of space exploration and the upcoming new century are referenced by a sleek version of the DeLorean car, one of the most infamous pop cultural references to time travel and its confusing implications.
Both ideas allude to trips, journeys through space and time, whether mental or physical, that leave a person changed forever. The desert, where heat and thirst heightens sensations and changes the mental state, strong pattern and color are needed to escape the sun's power to make everything unified in dust.
Etro's nomadic vision and elevated warm attitude are palpable in this poetic ode to space and time.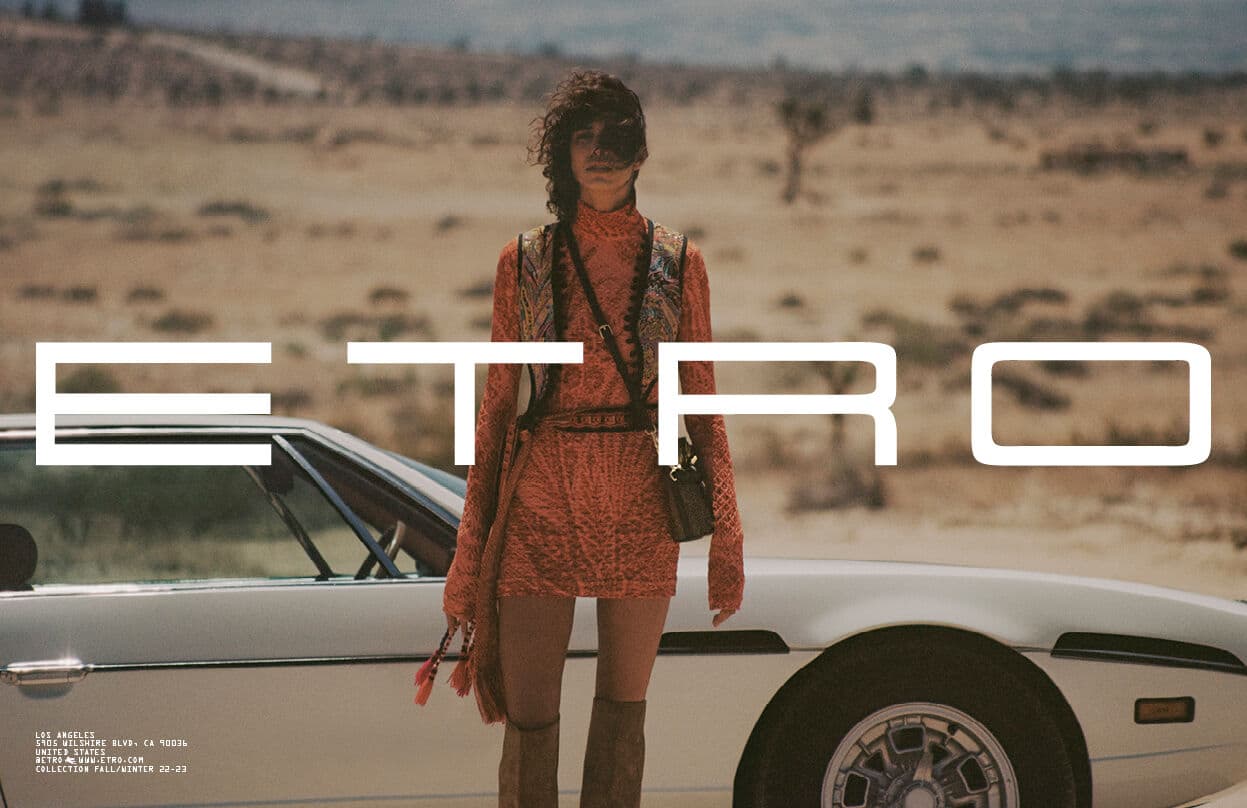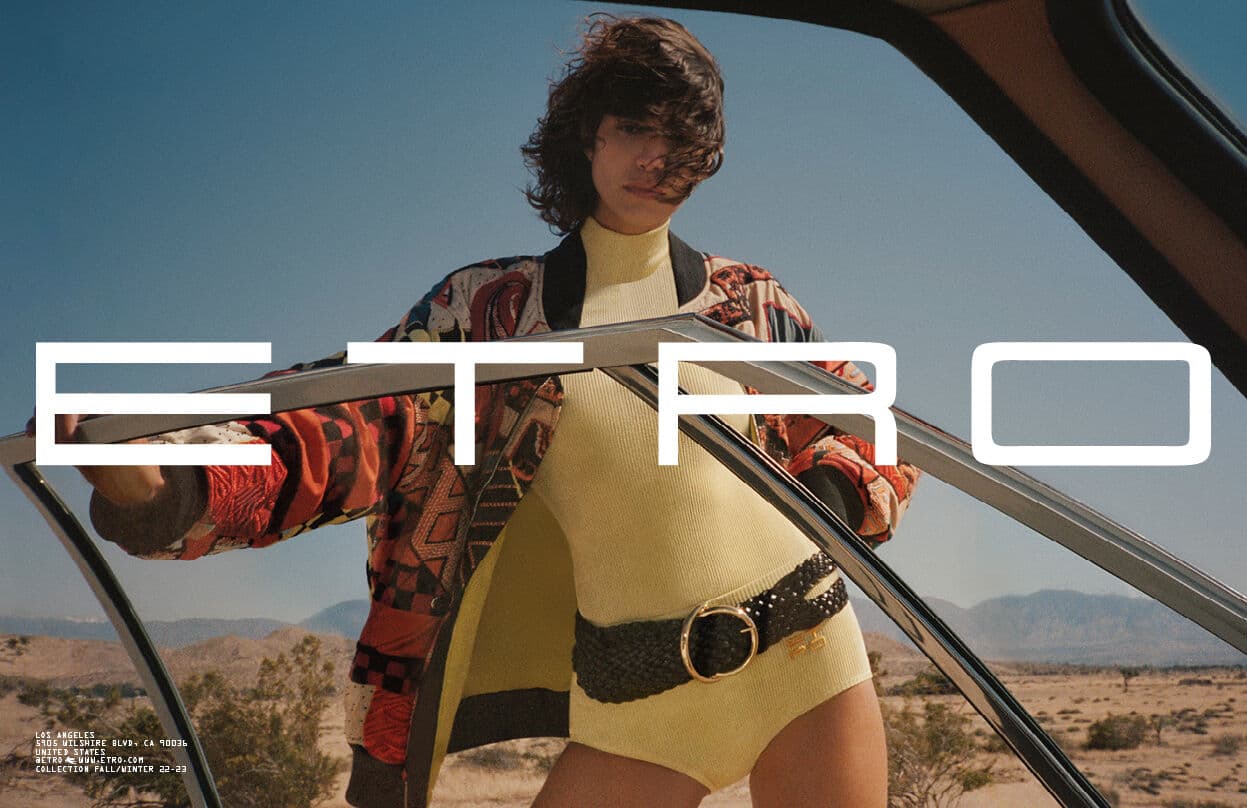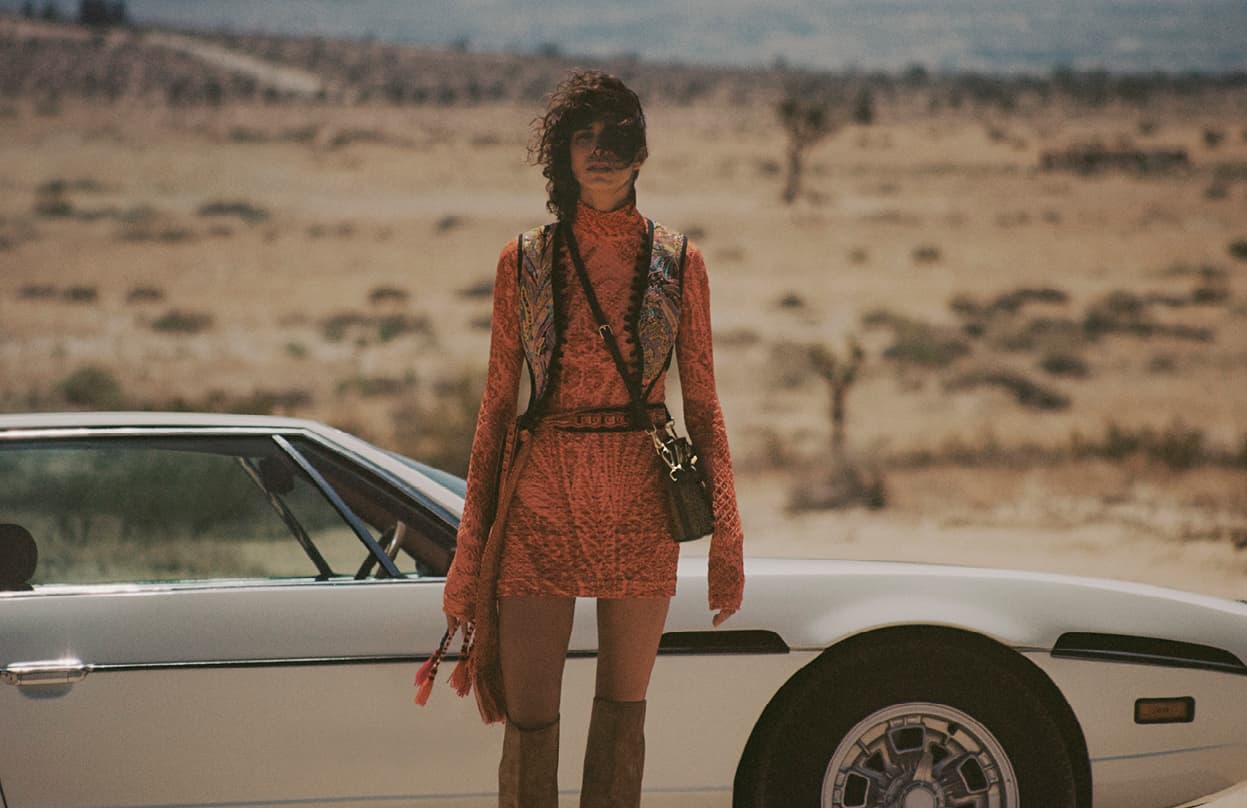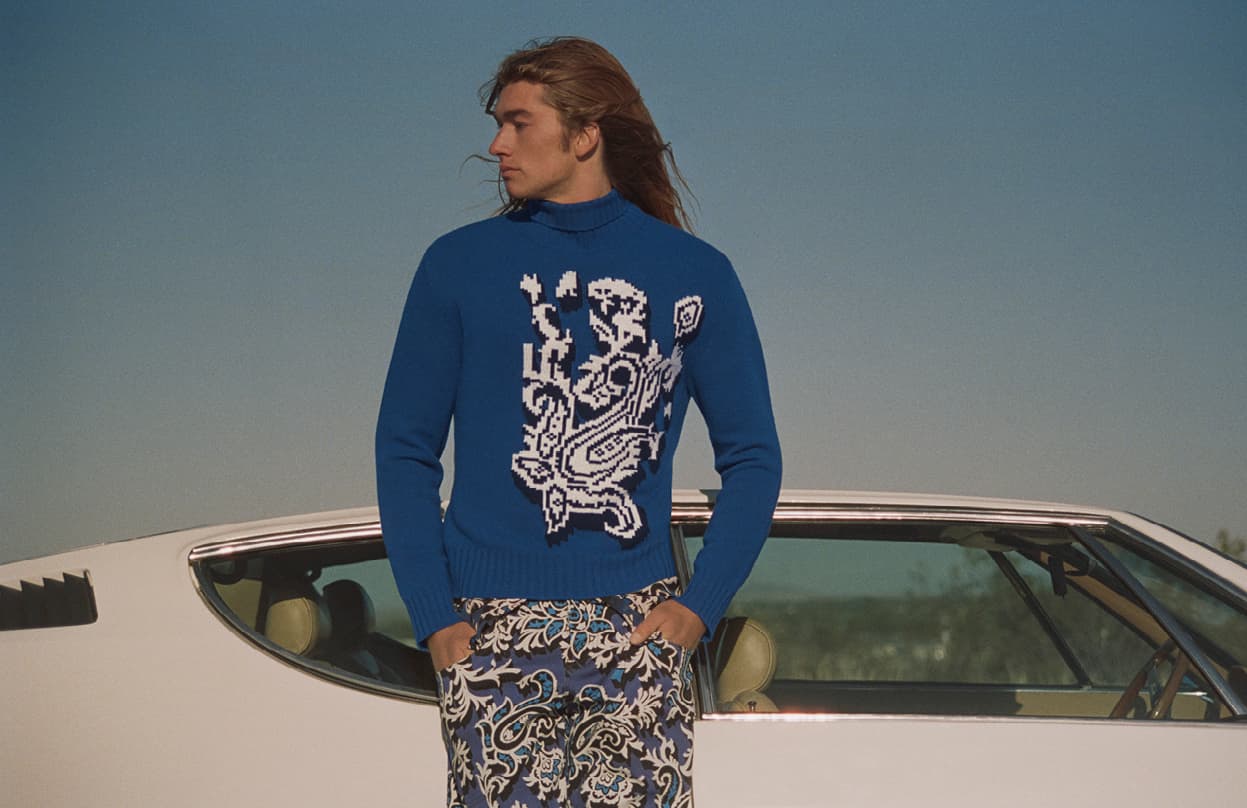 Etro Creative Director | Kean and Veronica Etro
Creative Agency | Atelier Franck Durand
Creative Director | Franck Durand
Photographer | Henrik Purienne
Videographer | Dimitri Basil
Models | Mica Arganaraz, Sam Mallos
Stylist | Emmanuelle Alt
MUA | John Mckay
Casting Director | Piergiorgio Del Moro
Location | Palm Springs
---