---
Review of Eudon Choi Spring 2023 Fashion Show
Coastal Grandma Takes to Saint Tropez
By Angela Baidoo
There is something to be said for a collection that has been so well edited it could walk off the runway and into your wardrobe, and with Eudon Choi's SS23 outing that is what we were treated to. In the depths of a Soho-based Record store, it was like entering a speakeasy which felt like a curveball from the designer, as many showgoers would have been wondering if we were going to see a departure from his brand of refined simplicity that consistently explores the devil in the details to shift it towards a brand of anything-but basics.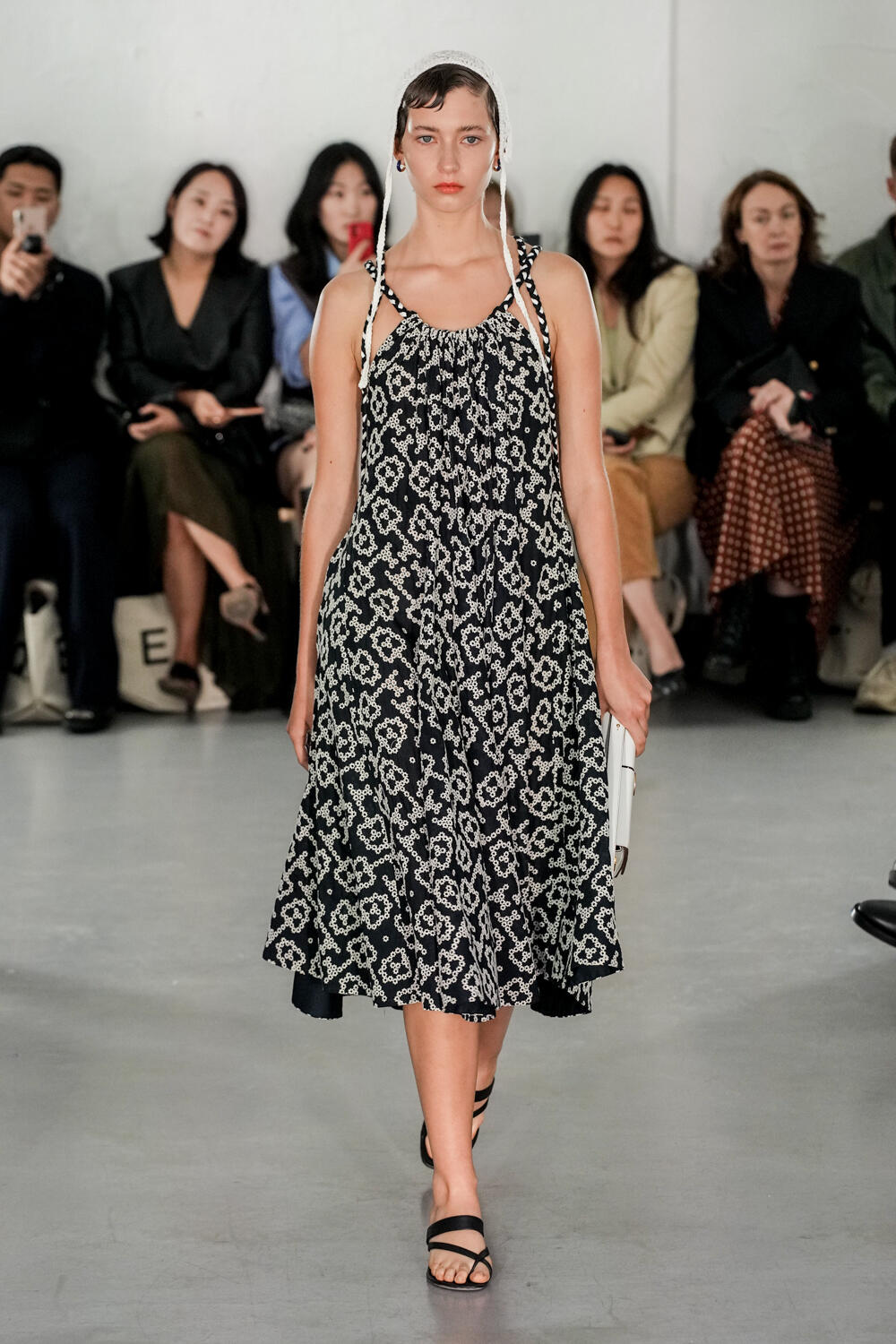 Titled Baiser Salé (Salty Kiss) the collection continues the theme of 'Love' from Resort, but this time we are transported to the legendary French Riviera

Eudon Choi
The weight of expectation on London as a hub for directional talent, can sometimes lead to designers creating hyperbolic collections just for the column inches, which is why Choi 's collection seem like such a radical departure, for its calm commercialism that still manages to hold your attention, without a exposed bust in sight.
This particular take on crafted minimalism that has seen the likes of Toteme rise in the contemporary luxury brand ranks (by those in-the-know) was explored with a coastal twist this season. Fluidity was a key starting point for the designer, which is why each piece had an easy-breezy air, but minimal silhouettes were not just left to their own devices, each got a finishing touch which made them feel worked into – the second look of the show was a pair of optic white fluid wide legs affixed at the waist with an extra-long fabric belt to emphasize the waist.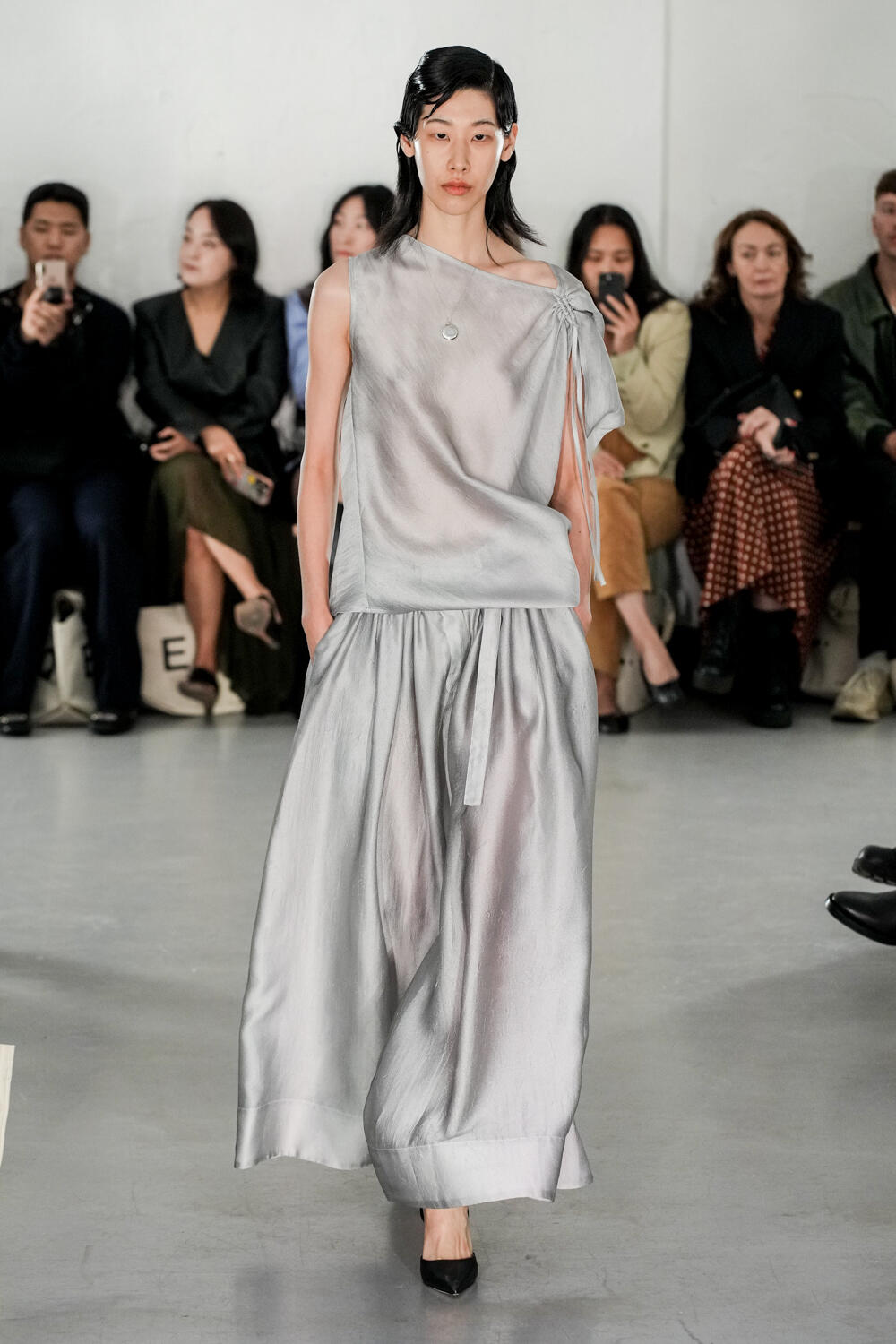 The front of a classic cornflower blue oxford shirt disguised an adaptable button-back that would justify an elevated price tag. Jersey dresses which draped and twisted around the neckline and formed a bubble hem (another trend making its way over the Atlantic from New York) came in bamboo jersey, as Choi is committed to developing his collections in fabrics which align with his mission to create a more sustainable future.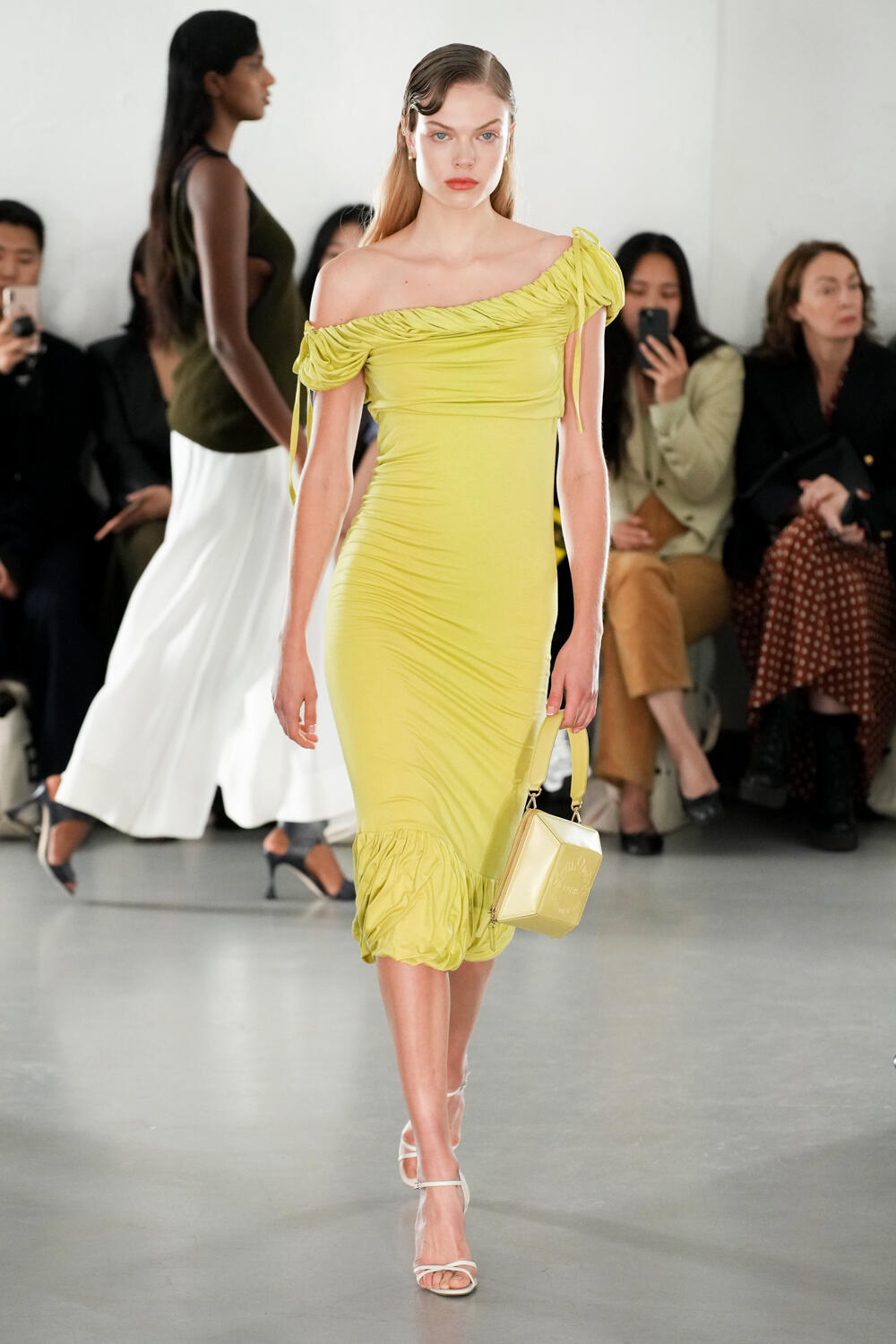 The fluidity of the collection was not just a descriptor for the clothing, this season Choi – who has taken to pulling from menswear silhouettes to inform his womenswear shapes – delved into "gender-fluid wear" in the form of tailoring which fell away from the body and according to the show notes "combined inspiration from 1930's beachwear with traditional men's clothing".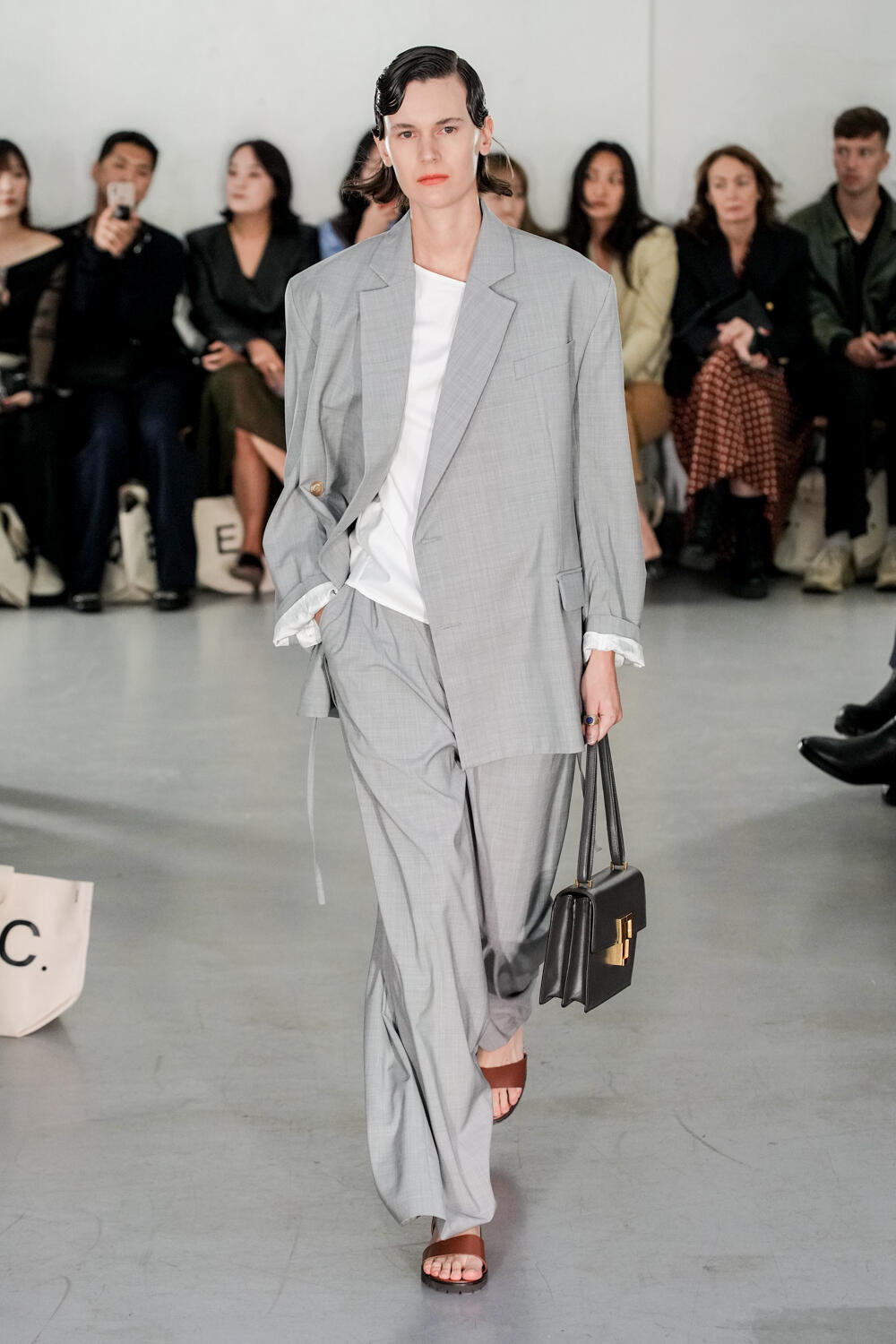 Continuing a collaboration with Louis Quatorze, bags are inspired by details from 1930's furniture and graphics from vintage posters

Eudon Choi
The importance that a good accessories offer can make to a brands bottom line has been recognised by the likes of Yuzefi, KNWLS, and JW Anderson, whose credible bag and footwear ranges are often spotted on the arms of show-goers, but more significantly it speaks to the fact that British designers shouldn't stop at apparel, when their brand universe (and revenue) can be accelerated with just a few statement pieces. Outside of sculptured top-handle bags in primary brights, Choi's collaboration with Louis Quatorze delivered the ultimate summer tote – oversized, weatherproof, and with monochrome graphics – it will surely be a seasonal best-seller for its everyday versatility.
---