Let's get dressed! From darling petite shapes to pure gold egg silhouettes, an added touch of whimsy says it all!
A carefree, playful ambience runs through the collections for S/S 23 and is one that cleverly mixes the lexicon of evening wear and day dressing. Minimalism and the overt co-join in eschewing look-at-me bags in the daintiest of iterations. For Spring, evening bags are not for practicality but are about adding that touch of whimsy and a look-at-me impulse. Considering alternatives to the typical sleek handbags for Spring, brands have included carefully crafted shapes, playful imagery, and adornment. Coperni's little bags have caught consumers' attention worldwide (not to mention the Swipe bag crafted from pure gold) with Egg and Swipe shapes – several made from glass – a perfect matching set for Cinderella's glass slipper!
Yes! Sparkle and shine came shimmering down the runways, with luxury surfaces being the leitmotif. Placed diamantes appeared on tough-edged top-handle pieces from 16 Arlington. The classic Minaudiere appeared in beautiful shapes – a clutch shell form from Jonathan Simkhai or the pearlized Ostrich egg at Simone Rocha – both equally spell-binding. JW Anderson's repertoire included a cleverly manipulated piece that offered up the ultimate in liquid silver. There were tiny handhelds at Puppets and Puppets, boxy shapes at Luar – some in metallics and others taking a flight of fancy with fluffy light feathers, and not to mention, for those on the go, a carry-all for your very own glass! And finally but not least, those futuristic 'cuffbags' at Fendi – the perfect accoutrement for hands-free partying!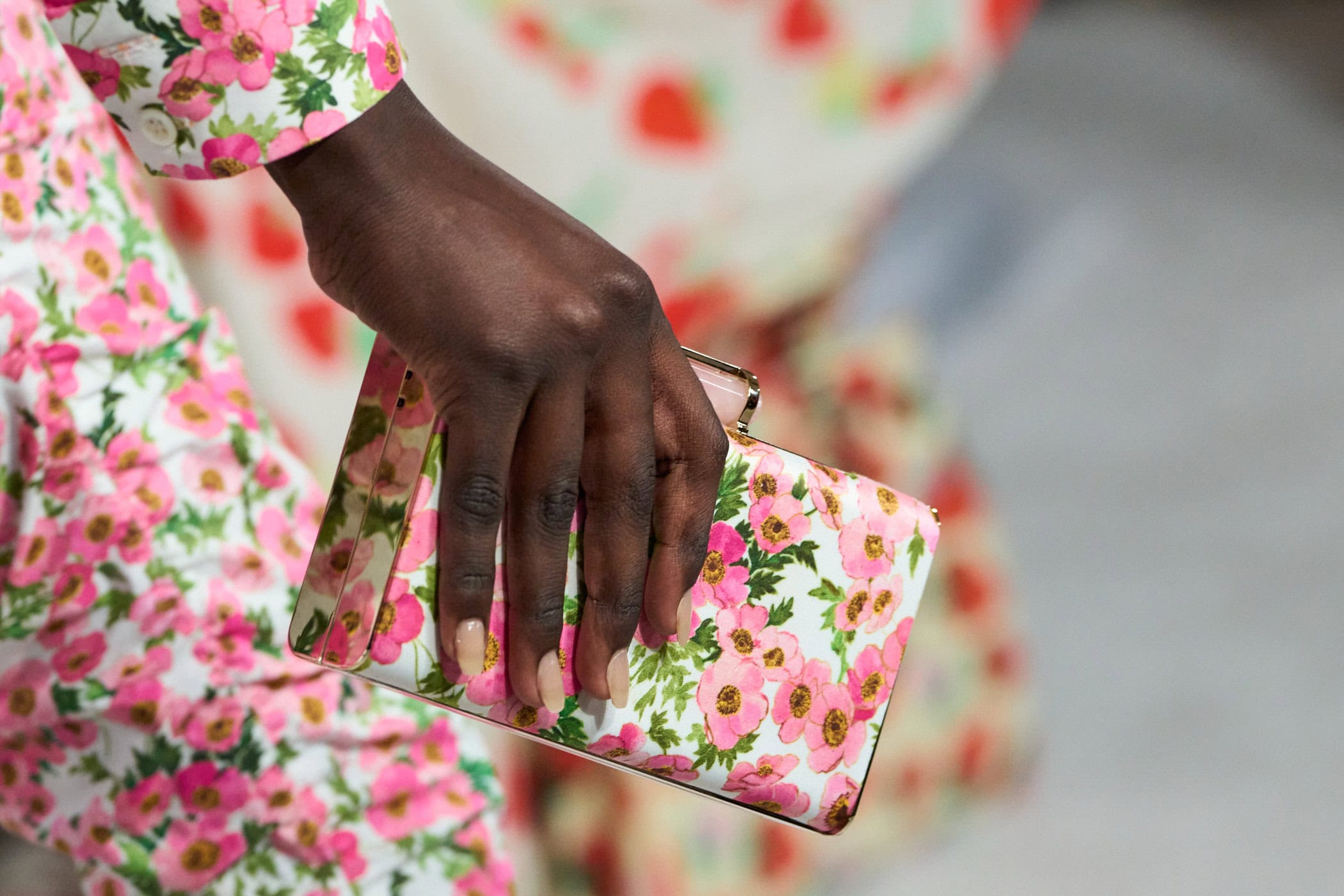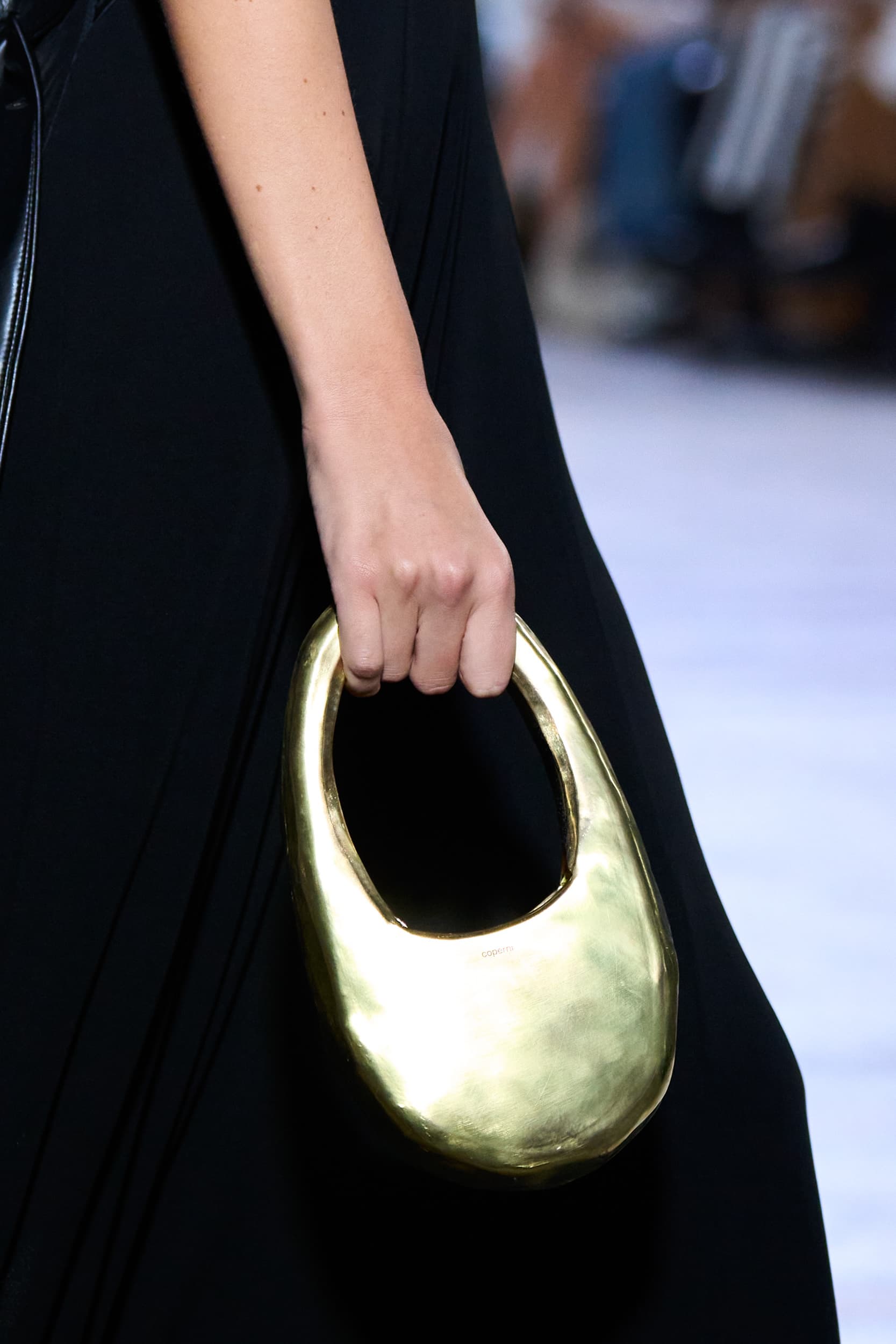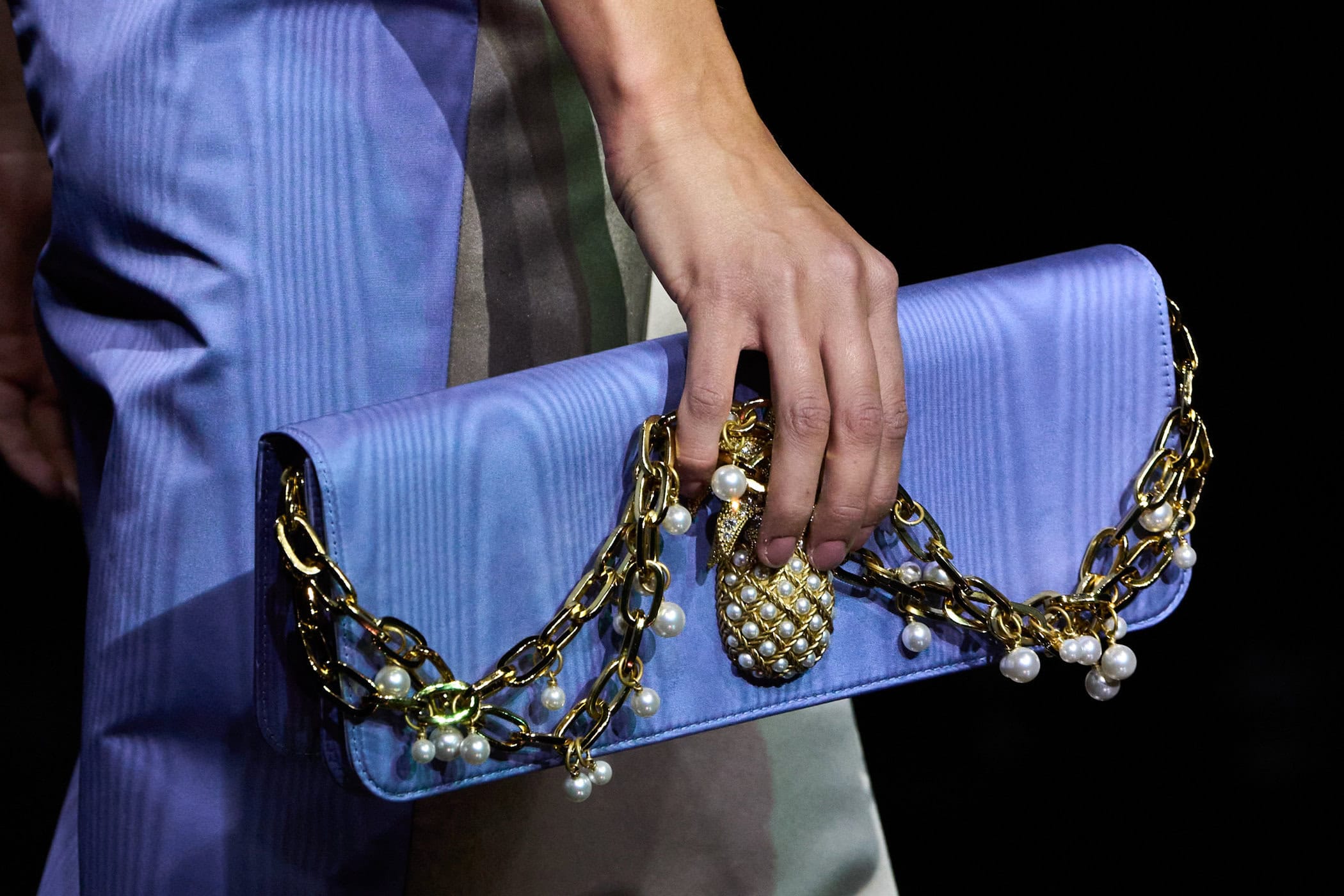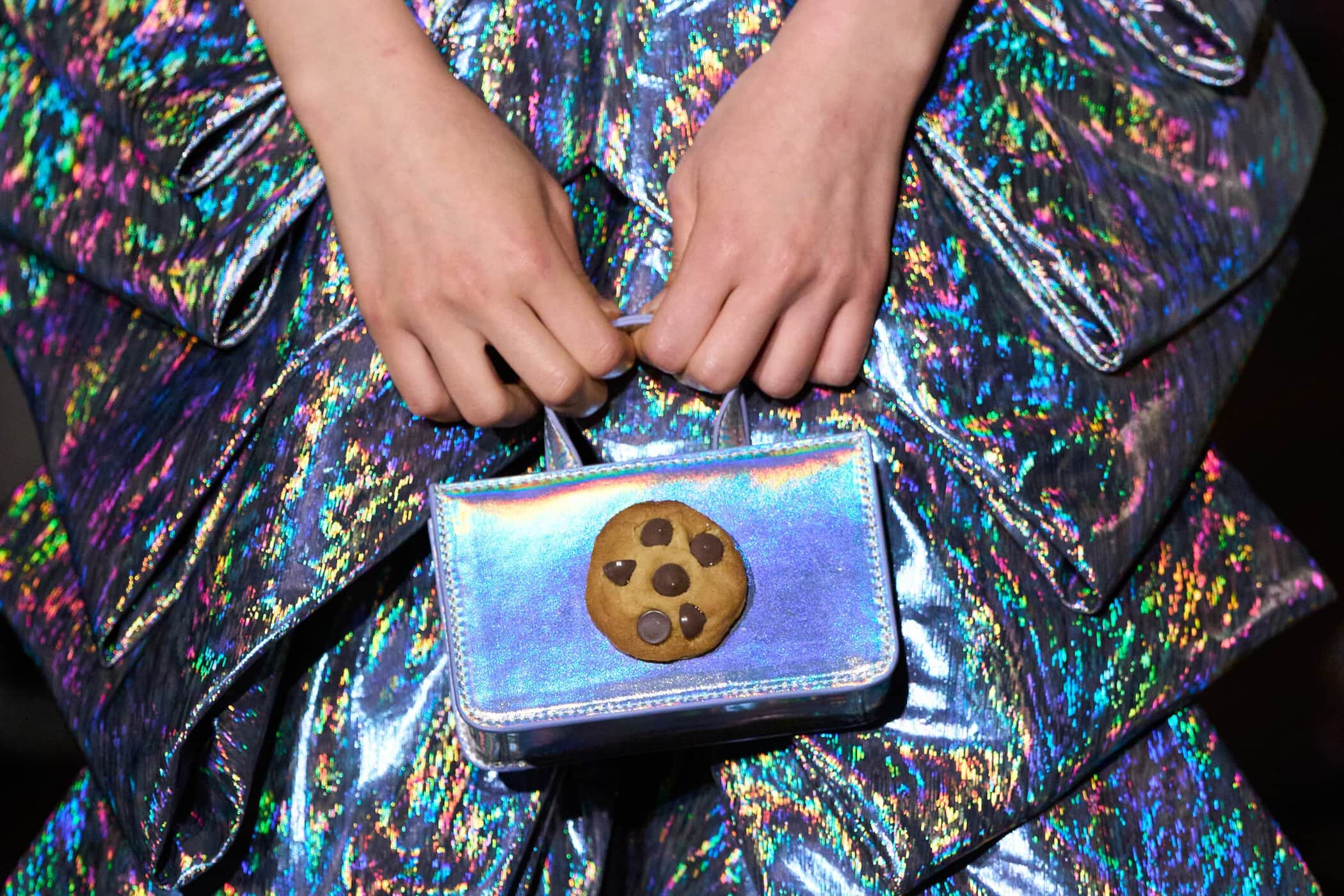 ---