Phoebe Philo Launches Her Much-Anticipated Label: A Deep Dive into Design and Strategy Details
By Mackenzie Richard
In an era where many of the Spring 2024 collections faced widespread criticism for being overly minimal or commercially accessible, Phoebe Philo's return is a revelation. Her forward-thinking, minimalistic brand launched to near-instant acclaim. While critics and fashion enthusiasts had debated the direction of luxury fashion, the rapid sell-out of Philo's collection by the end of its debut day highlighted a stark discrepancy between luxury consumers and luxury critics.
Following an intense six-year hiatus after her departure from Celine in 2017, the fashion world eagerly awaited the next move of the iconic Phoebe Philo. Today, the anticipation culminated as Philo unveiled her spellbinding "A1" collection for her self-titled label, backed by the luxury powerhouse LVMH. This launch is far from just another collection; it's a reiteration of Philo's enduring influence and vision that has defined the contours of high fashion for over two decades.
Key Takeaways
Phoebe Philo's return is a tribute to her transformative influence in the fashion world.
The "A1" collection challenges conventional norms with a seasonless approach and underscores the allure of exclusivity.
Central to Philo's brand is sustainable luxury with limited production and seasonless designs.
Philo masterfully combines tradition and modernity in her designs and business strategy.
Philo's designs are poised to reshape the luxury fashion landscape with unparalleled precision, intuition, and innovation.
Index
The Resonance of Philo's Vision
Unveiling the "A1" Collection
Strategic Brilliance
Public Embrace and the Road Ahead
The Resonance of Philo's Vision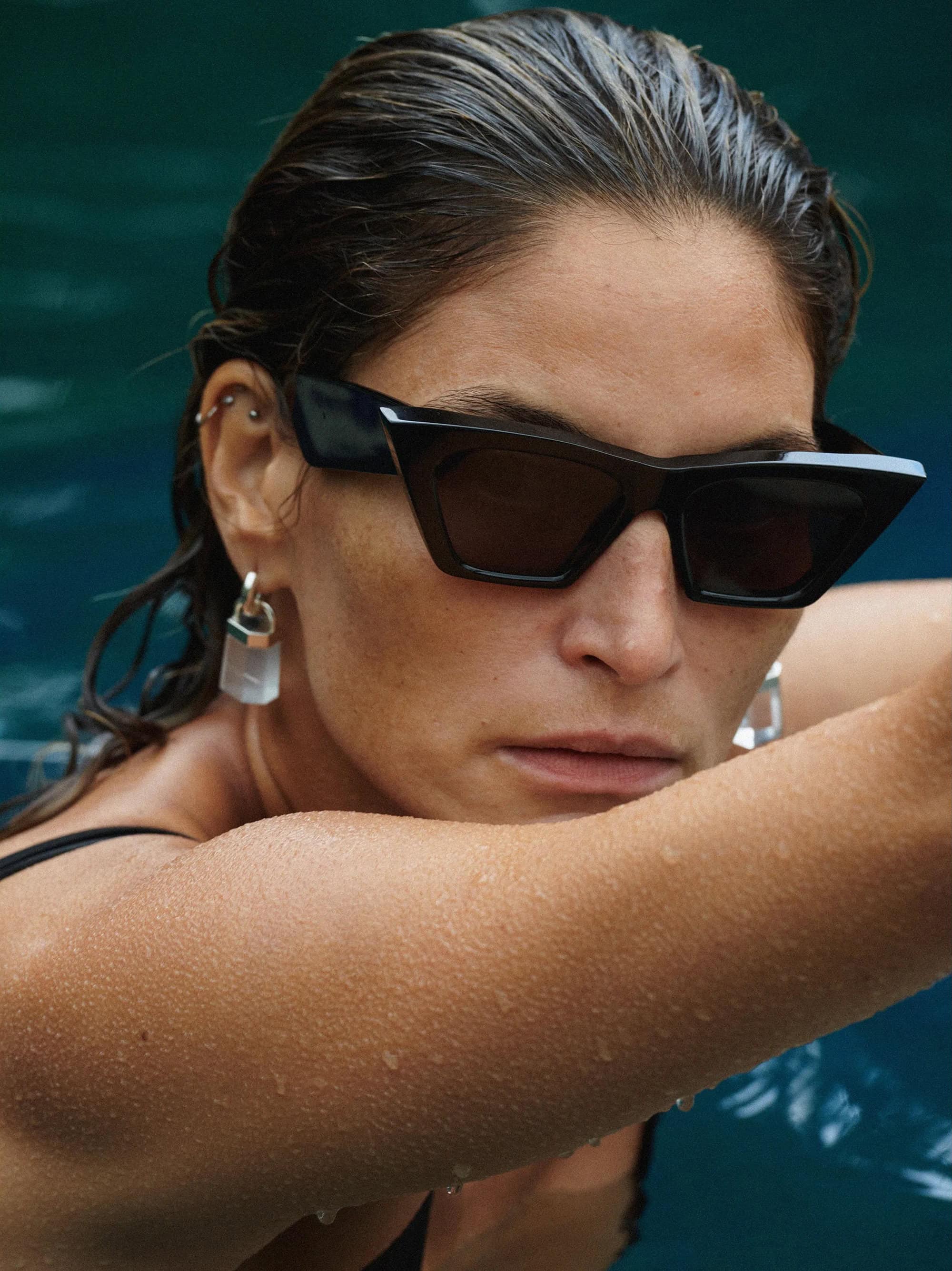 In the vast landscape of high fashion, Phoebe Philo stands as a beacon of artistry, effortlessly merging meticulous precision with innate intuition. Central to her ethos is a pivot towards sustainable luxury, advocating a discerning approach that sidesteps overproduction in favor of meaningful creation. Her illustrious path—from reimagining Celine with minimalistic sophistication to her avant-garde blend at Chloé—underscores an impact that's both profound and indelible.
Within this expansive fashion panorama, Philo's brand identity emerges with clarity and distinction. Here, exclusivity is harmoniously wedded to sustainability—every release, every piece, is envisioned to be not just worn, but treasured and celebrated.
Unveiling the "A1" Collection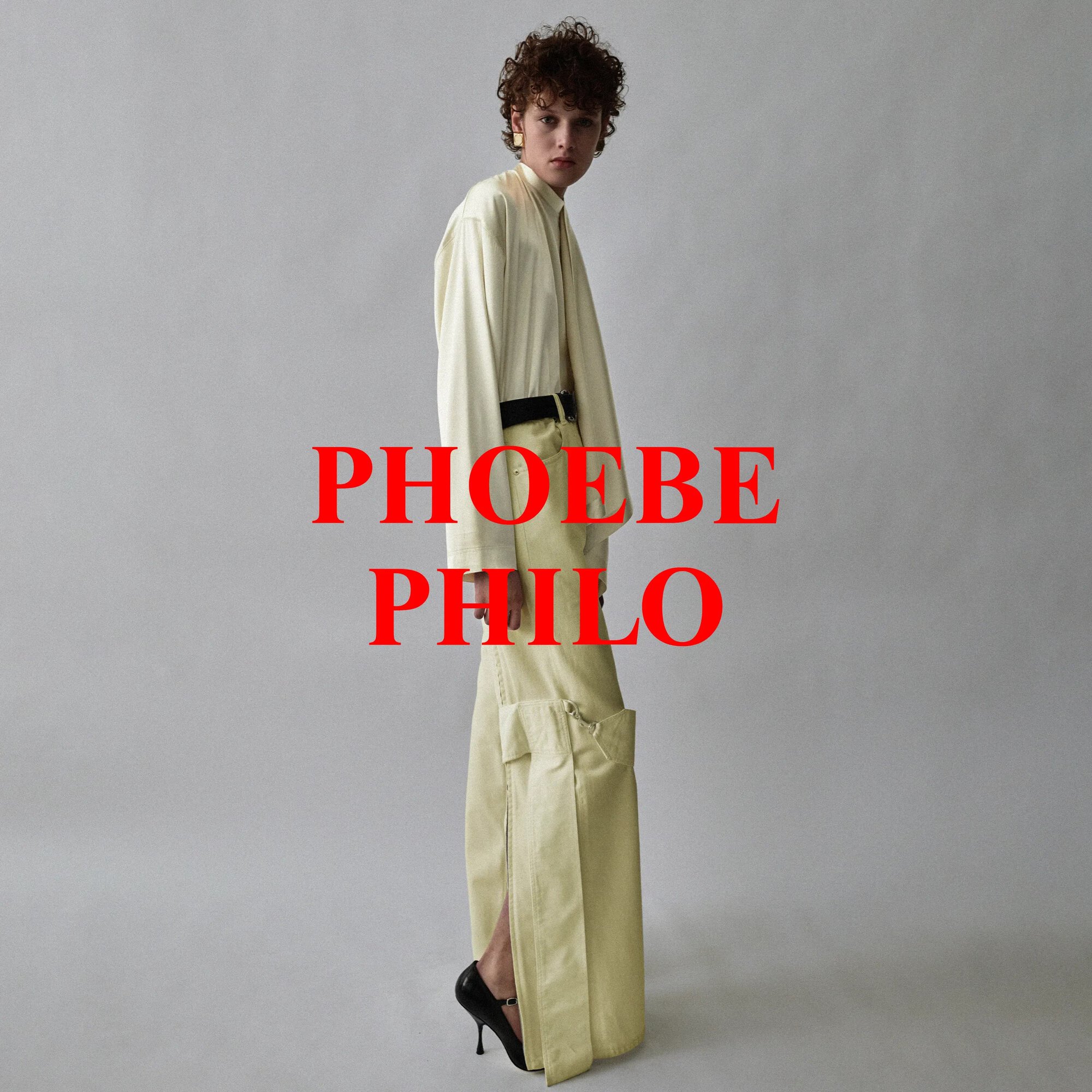 Philo's inaugural collection, "A1", adopts a seasonless mantra, challenging conventional fashion norms. With a careful curation of over 100 styles, it ushers in an era of limited availability, masterfully playing the supply-demand equilibrium. Each garment seems to whisper tales of timeless elegance — cascading drapes of opulent fabrics seamlessly juxtaposed against structured silhouettes that seem to defy gravity. Luxurious wool coats boast sharp, architectural lapels, giving a nod to modern urbanity, while silk blouses with billowing sleeves hark back to a bygone era of romance.
The color palette is rich in black, white, olive, and oxblood, offering a moody and sophisticated atmosphere. These hues are accentuated by understated prints, evocative straps, and avant-garde zippers, which add a touch of unexpected edge. Distinctive midi dresses wrap around the body, hinting at feminine mysteries while remaining generously tailored, ensuring comfort. The collection is a masterful blend of Philo's nostalgic '90s resonance, a touch of the 1940s, and nods to Martin Margiela's seminal works. Complementing these are show-stopping accessories, from the 'MUM' necklace, an ode to maternal strength and beauty, to the sculptural silver toothpick pendant that effortlessly balances between delicacy and statement.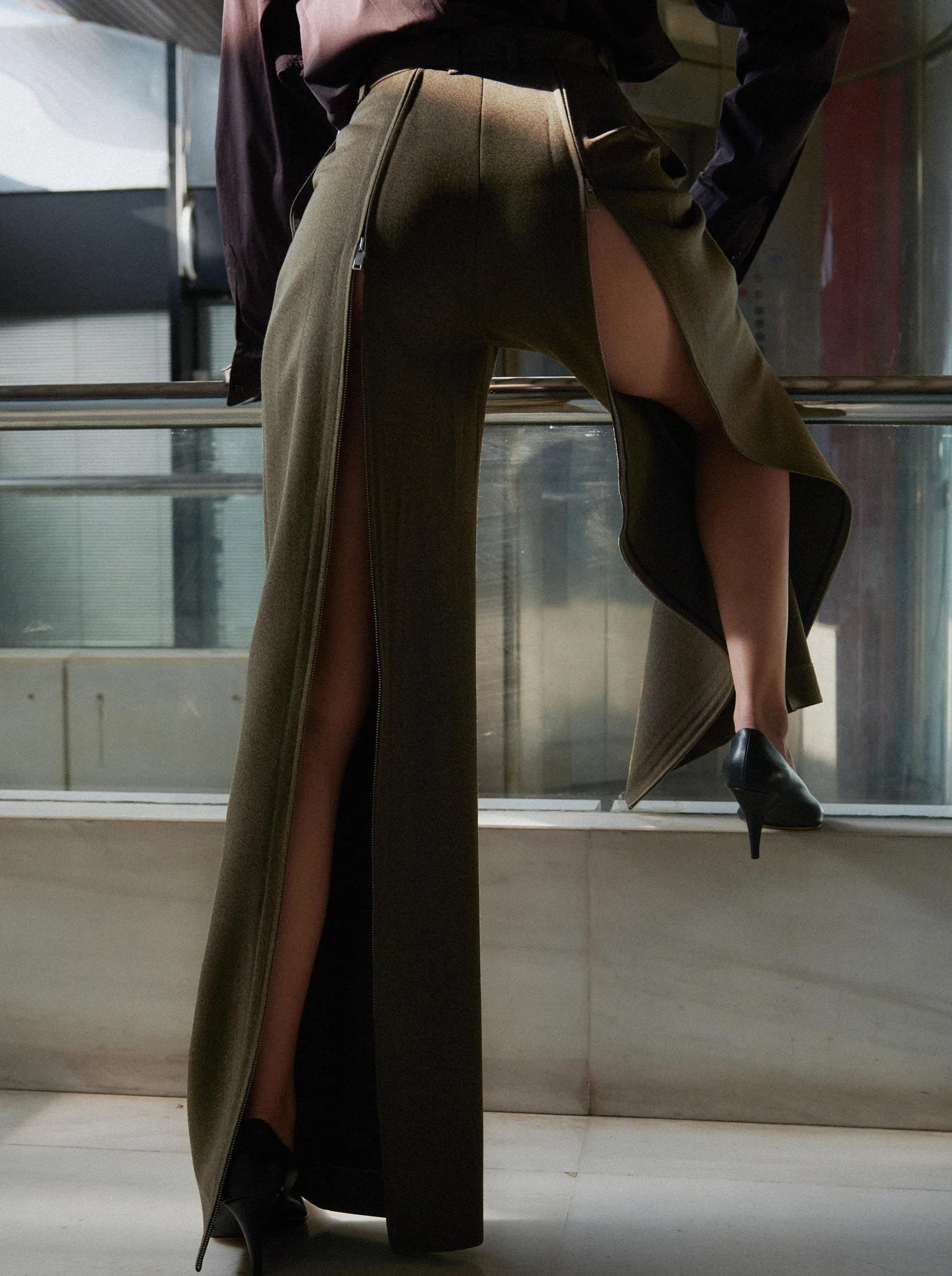 Strategic Brilliance: How Phoebe Philo Launched Her Namesake Brand
Phoebe Philo's anticipated return to the fashion world with her eponymous label has been nothing short of a masterclass in brand strategy. Here's a closer look at some of the reported strategies that underpinned her brand's launch: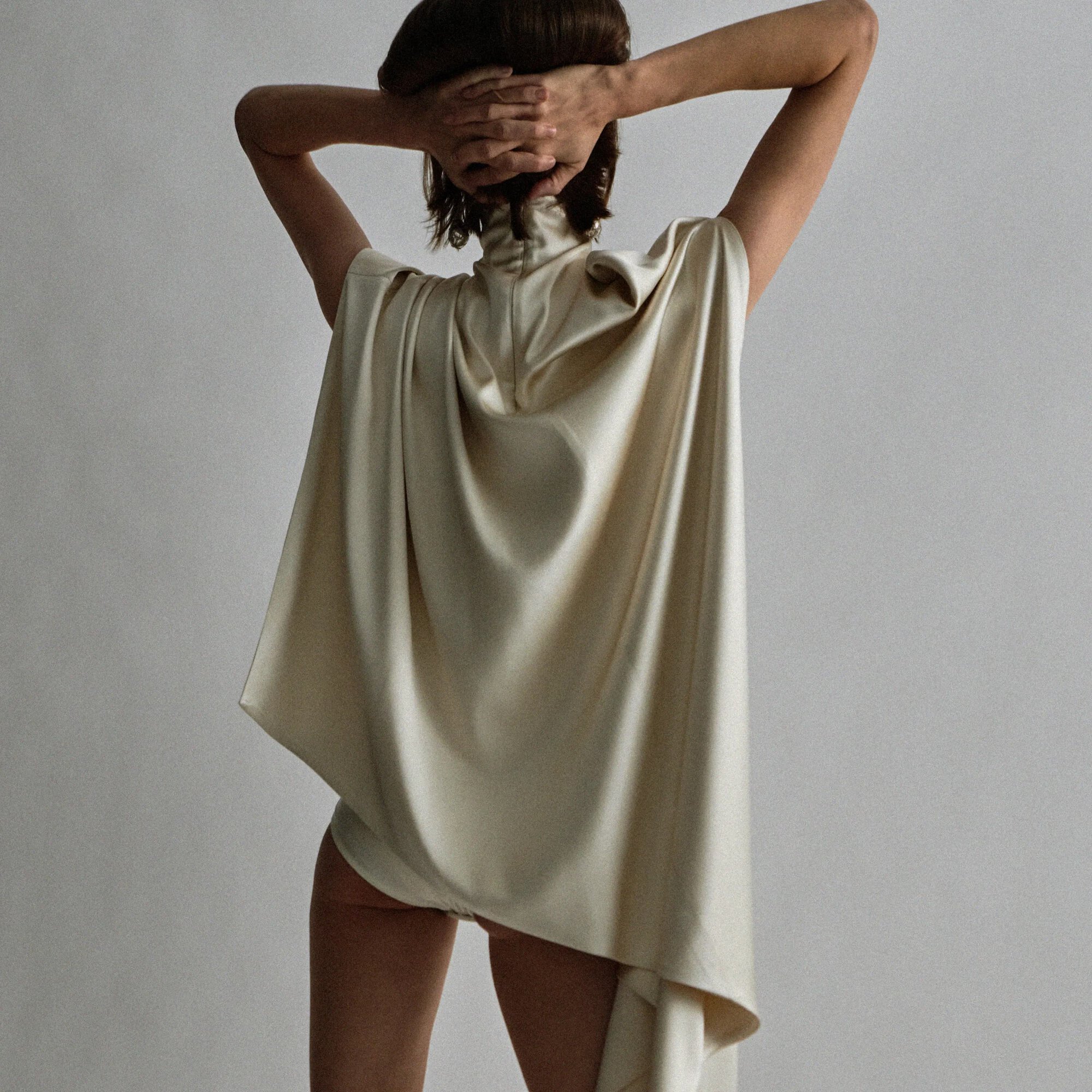 Embracing Scarcity: At the heart of Philo's launch strategy is the principle of scarcity. With only 150 styles introduced in her debut collection "A1", the limited availability of pieces was designed to strike a delicate balance between production and demand. This scarcity not only enhances the brand's exclusivity but also ensures no unsold inventory, emphasizing sustainability.

Digital-First Approach with an Online Launch: In a surprising move, Philo opted for an online-only launch, shunning the conventional glitz and glamour of a runway show. This approach allowed her to control the narrative, reach a global audience instantly, and cater to the digital-native consumers. However, it's also worth noting that an online launch brings its challenges, such as customers not being able to experience the texture of the fabrics, a crucial element of the collection.

Building Anticipation Through Secrecy: Philo's penchant for privacy played right into her brand strategy. By remaining secretive about her motivations and her collection's details, she allowed speculation and anticipation to build, creating a palpable buzz in the fashion industry. This mystique not only amplified curiosity among her fanbase, often referred to as "Philophiles", but also positioned her designs as the primary communication tool, letting them speak for themselves.

A Throwback to Her Legacy: Philo's penchant for privacy played right into her brand strategy. By remaining secretive about her motivations and her collection's details, she allowed speculation and anticipation to build, creating a palpable buzz in the fashion industry. This mystique not only amplified curiosity among her fanbase, often referred to as "Philophiles", but also positioned her designs as the primary communication tool, letting them speak for themselves.

A Formidable Force: Philo's Emerging Competitor Set
Phoebe Philo's return, marked by her impeccable "A1" collection, has not only redefined luxury fashion but has also positioned her squarely against a set of already esteemed brands. In the shadow of some brands reporting Q3 earnings slipping by an alarming 15%, the appearance of a competitor as formidable as Philo signals a potential reshaping of the luxury landscape. Here's a look at the brands now vying for the same coveted space Philo occupies:
Khaite: Revered for its contemporary twist on luxury essentials, Khaite's blend of sophistication and tactile sensuality aligns closely with Philo's vision. The brand's clean lines and high-quality fabrics have already earned a dedicated following.
Bottega Veneta: Under the creative leadership of Matthieu Blazy, Bottega Veneta has undergone another transformative revival. Its iconic leather goods, interwoven with a fresh, modern aesthetic, present a significant competition for any emerging luxury brand. With a similar penchant for understated elegance and whimsy, it's a direct rival to Philo's new brand.
The Row: Founded by Mary-Kate and Ashley Olsen, The Row's minimalist aesthetic, attention to detail, and commitment to quality resonate with Philo's design ethos. Both brands emphasize a timeless, seasonless approach, making them close competitors in the luxury market.
Burberry: While traditionally known for its iconic trench coats and check pattern, Burberry's recent collections, under Daniel Lee, has begun to evolve to incorporate a modern and edgy touch. This evolution, paired with its strong heritage, makes it a brand to watch as Philo carves her space.
Brunello Cucinelli: A master of luxurious cashmere and relaxed silhouettes, Brunello Cucinelli's focus on craftsmanship and timeless pieces echoes Philo's commitment to enduring fashion. While Cucinelli's price points and dedication to a "humanistic enterprise" set it apart, its overlap in aesthetic makes it a brand in Philo's competitive radius.
With these brands in focus and the luxury market in flux, Philo's brand isn't just an addition to the luxury landscape—it's a disruptor. Her timely entrance, coupled with her established reputation, might just be the shakeup the industry needs amidst its declining earnings. As brands reevaluate their strategies, they'll undoubtedly be keeping a watchful eye on Philo's next moves.
Public Embrace and the Road Ahead
The fashion zeitgeist is buzzing with Philo's return. Since her 2021 announcement, with LVMH onboard as a minority stakeholder, the anticipation has been palpable. By the end of the day of its debut, a testament to the brand's magnetic pull and Philo's enduring impact was evident: the majority of the collection had already been sold out.
Visitors to the brand's online store were met with a striking visual representation of this rapid sell-out. As they browsed, items no longer available showcased a red gradient overlay on their images, signaling their unavailability. This vivid aesthetic not only emphasized the exclusivity of the items but also added a sense of urgency and desirability to the remaining pieces.
As all eyes pivot to the upcoming "A2" collection for Spring 2024, Philo remains at the industry's helm. A master at letting her creations take center stage, she blends time-honored artistry with a modern e-commerce strategy in the digital epoch.

All in all– Welcome back Phoebe!
---