The Names Set To Shake-Up The Industry In 2023, And How They Can Carve Out A Legacy Built On Longevity
*and yes, we realize all men and we too think it is an issue
By Angela Baidoo
Assuming the role of Creative Director at a luxury fashion house, was once considered reaching the pinnacle of a career in fashion. But with the recent (and not-so-recent) spate of re-shuffles at the top, the chance to lead the creative direction of a women's or men's luxury fashion house has become a double-edged sword.
If 2022 has taught the industry anything, it's that new thinking is needed at all levels, which means not just hiring in a fresh young face, but looking at whether the entire process needs an overhaul. Is the guest designer programme, which is successfully running over at Jean Paul Gaultier Couture, the way to go? Or should the internal design teams be entrusted with the creative output, taking a bow as an atelier at the end of shows? Or should brands double down on their house DNA and forgo a public-facing 'star designer' to represent the brand, who is then required to fall on said sword if and when growth slows.
As with everything in the industry, change will take time to implement, and individual brands will have to experiment with different names to see what will work for them in the future. Which is a much more pressing question now, as 2020 brought into sharp focus the need to seriously consider the subject of legacy planning.
So, as we get ready to embark on another year on fashions merry-go-round, here at The Impression we have compiled a list of the new names who have been appointed to the position of Creative Director, and look to the impact they are set to have in this time of chaos and creativity.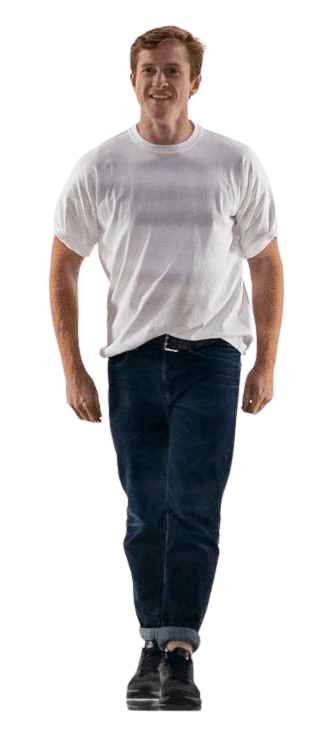 Daniel Lee at Burberry
Credited with transforming the fortunes of Italian luxury house Bottega Veneta. Daniel Lee's mastery of merchandising led to the development of a number of lucrative best-sellers for the brand, including the Cassette, Pouch, and Jodie bags, as well as the puddle and Tire Chelsea boots, as well as the creation of a signature colour – Bottega (Grass) Green – Lee was on a seemingly never-ending winning streak. This ended abruptly in November 2021, as news filtered through that parent company Kering had terminated the designer's contract. But with Lee's proven track record, it wasn't long before (after another shocking departure) he was tapped to return to his roots and take the helm at British luxury label Burberry. Along with the appointment of fellow brit Jonathan Akeroyd, whose plans are to increase revenue to £5 billion by re-emphasising the brands Britishness, Lee is likely to be given free rein to hit the ground running and write a new chapter for Burberry, and in the process, replicate some of the Milanese magic he created in the not-so-distant past.

Marco De Vincenzo
Taking on a family's legacy can be seen as a great responsibility, but the Etro family must have felt assured of their decision when the last look stepped off the runway during Milan fashion week in October. As, Marco de Vincenzo – a name that will be familiar to many on the fashion circuit – was hand selected to succeed both Veronica and Kean Etro, by taking on the role of women's and men's Creative Director. Making a concerted effort in his first show to steer the brand away from the boho themes that have been so beloved in the past, but are now subject to deeper scrutiny, De Vincenzo brought a more youthful refresh that celebrated the brands archive, and managed to carry the threads of the Etro name.

Matthieu Blazy at Bottega Veneta
Taking Bottega Veneta in a new, but not unfamiliar, direction Matthieu Blazy sent a cast of models down his first runway show as Creative Director, in supercharged basics and a modern take on artisanal craft. Both of which spoke to the process and exacting standards that go into creating designs that are considered luxury standard. Far from gimmicky, Blazy's leather tank top and jeans, A-line skirt with maximalist fringing, and deep navy peacoats that sat away from the body through expertly curved seams stood alone as future classics, and indicated a man who is playing the long-game by investing in rebuilding house codes for women who want to dress for themselves.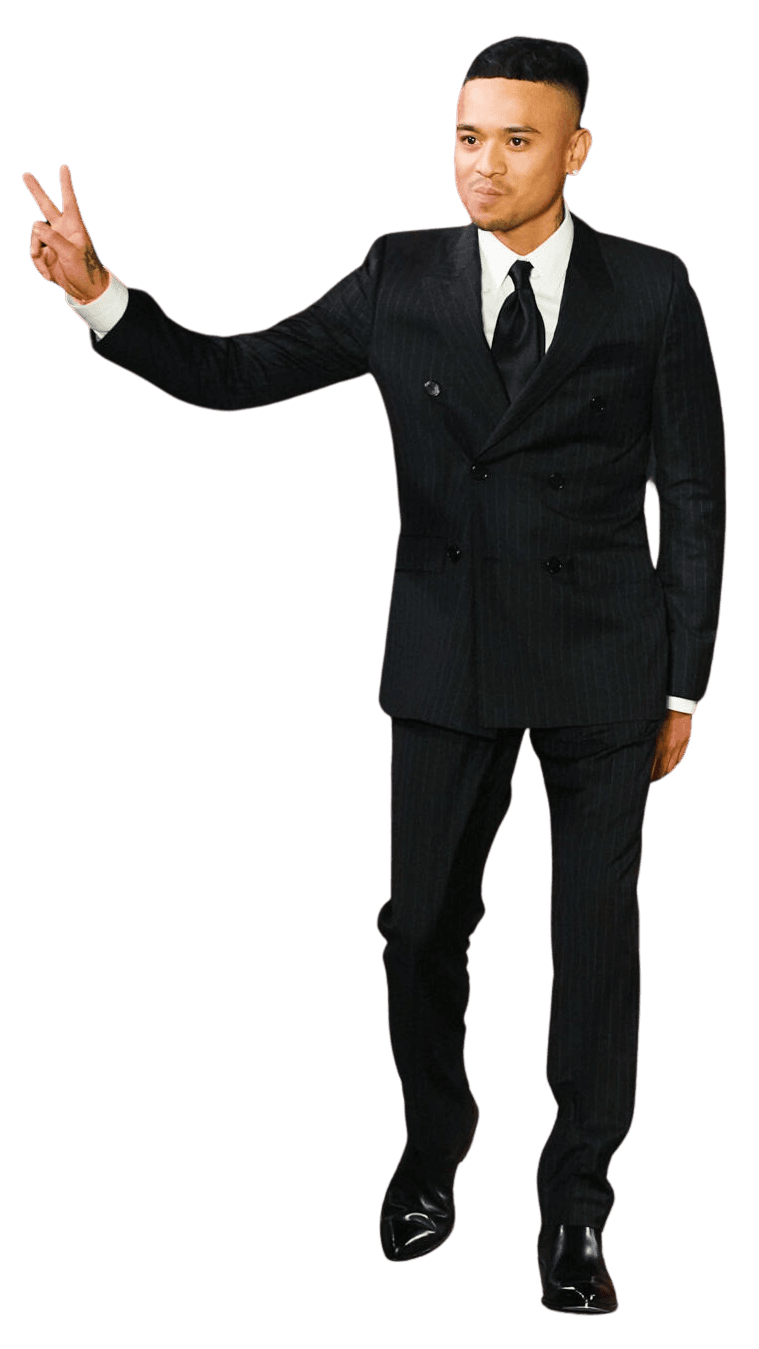 Rhuigi Villasenor at Bally
With a Milan fashion week debut that was standing room only, Rhuigi Villaseñors new vision for Bally was a shot in the arm for jet-set Italian glamour reminiscent of the early 00s. Moving from Manila to Los Angeles in 2001, Villaseñor founded his luxury lifestyle and streetwear brand Rhude in 2015. Having used it to reframe the American dream through his unique lens – which involved elements of basketball, automobiles, and varsity, all set to a hip hop soundtrack – he is now taking on the European luxury lifestyle with his role at Swiss luxury brand Bally. 
It's a brave step for an established house to make a non-traditional choice, and in Rhiugi Villaseñor, Bally are getting a maverick who knows how to build from the ground up and catch the next wave of the zeitgeist before it gets here. Merging his self-taught expertise in community and brand building and taking the time to learn valuable lessons in running a brand on a global scale from the Bally team, Villaseñors is set to do great things by bringing in a new way of thinking to disrupt the nearly 200-year-old brand.
Maximilian Davis at Ferragamo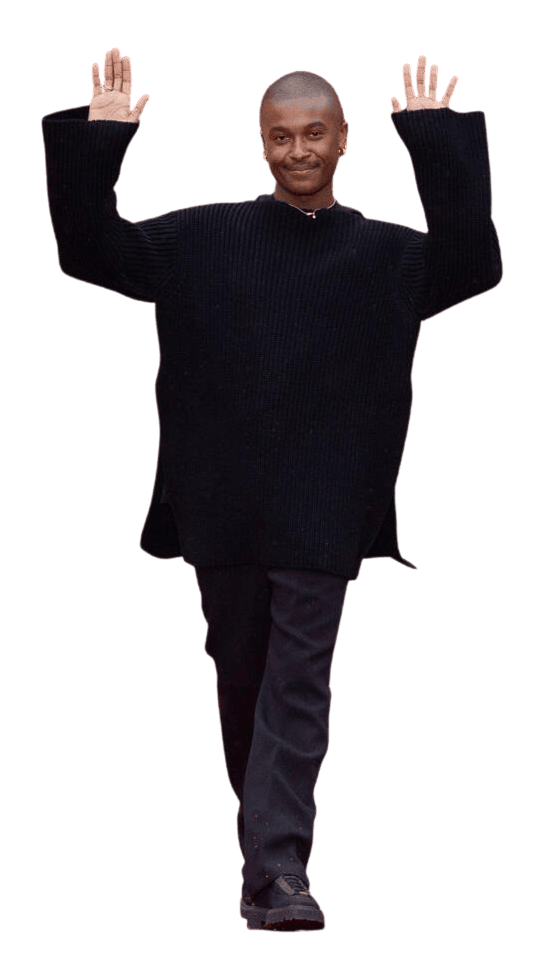 At 26, Maximilian Davis had already accumulated an impressive list of achievements. Having launched his label with the help of the Fashion East talent incubator, he came to be known as a designer who leaned on his Trinidadian-Jamaican roots for inspiration. Carving out a point-of-difference in an industry that often plays fast-and-loose with cultural references, while channelling his unique take on Black elegance. Davis won fans in Kim Kardashian, Rihanna, ASAP Rocky, and Dua Lipa, and was named as part of the Dazed100 in 2021.
As far as brand re-boots go, this appointment could not be more significant, first known as the "shoemaker to the stars", Salvatore Ferragamo – with the help of his daughter Giovanna, who had studied fashion design – introduced ready-to-wear in 1959, with a resort collection that was presented at the Plaza Hotel in New York. Since then, the house has been a purveyor of a particular brand of Italian luxury which prizes modern tailoring that possesses a fluid inference, and can transfer to any international setting. Now, with the introduction of Davis as Creative Director, the family-owned house is looking ahead with a designer who – with his first collection, shown during Milan fashion week – has already grasped the understated nature of their DNA, yet managed to also inject it with a side of passion (through vivid colour) and sex appeal (suede jumpsuit, anyone?) that was wholly satisfying as a debut.

Filippo Grazioli at Missoni
As an ode to selecting from within – not the company, but the industry itself – Filippo Grazioli has been a hard-working insider, learning his craft and growing his influence since graduating from Milan's Istituto Europeo de Design. Grazioli has worked with Martin Margiela as a designer on women's collections, a senior designer at Hermès, followed by Director of collections at Givenchy, before becoming Director of runway at Burberry under Riccardo Tisci.
Much in the way that Etro's brand DNA is inextricably linked to its use of the paisley pattern, Missoni is a brand known for its distinctive space-dye and chevron patterned knitwear, which in the face of a raft of brand updates, was also in need of a refresh to appeal to a new market. Tasking Grazioli with the weight of modernising the brand and making it more relevant, his first spring summer 2023 show veered towards a hyper-youthful aesthetic of bodycon silhouettes in graphic monochrome or acid brights, that gave a nod to the current nostalgia for the 90s. In doing so, a little bit of the essence of Missoni got lost in the 40-plus looks, but as with the raft of new blood being replaced at the top of heritage brands – especially with the vast archives to wade through – a little time and patience should be extended. With true judgement being reserved until the designer has been able to express their creative vision with at least two full seasons and a resort and pre-fall show for good measure.

Ludovic de Saint Sernin for Ann Demeuelemeester
Rounding out the visionary Antwerp Six, who consisted of the country's most avant-garde designers who graduated from the Royal Academy of Fine Arts in Antwerp, namely Walter Van Beirendonck, Dries Van Noten, Dirk Van Saene, Dirk Bikkembergs, Marina Yee, and Demeuelemeester herself, they represented a radical new vision for fashion in the 1980s and early 90s. Nearly four decades on, the Ann Demeuelemeester label – which the designer herself no longer presides over, after leaving her namesake in 2013 – is looking to build a new identity by hiring merchant of sensuality and gender-fluid provocateur Ludovic de Saint Sernin as the new Creative Director. Sharing similar design sensibilities, Demeuelemeester's more bohemian, and Saint Sernin's more hedonistic, it's likely that the young designer, whose own label was set up just five years ago in 2017, will delve into his preference for baring all and bring forth a new take on gothic-erotica, which could prove a lucrative new era for the label.
Teasing a selection of images via his social media, of his deep-dive into the brands archives, the designer looks set to maintain the harmonious ideas of sensuality, fluidity, and building tension through silhouette to build a new interpretation which will be revealed during Paris Fashion Week in March 2023.
As with everything in the industry, change will take time to implement, and individual brands will have to experiment with different names to see what will work for them in the future, which is a much more pressing question now, as 2020 brought into sharp focus the need to seriously consider the subject of legacy planning.
---