---
Last week PVH-owned Calvin Klein announced it was shuttering its luxury collection business, Calvin Klein 205W39NYC, resulting in closing its office in Milan and laying off about 100 employees whose roles related to the halo business. The move followed on the heels of the parting of ways with Chief Creative Officer Raf Simons who joined the American label in August 2016 going on to show 4 runway collections while steering the house toward global designer relevance.
The majority of the house's sales are associated with denim and underwear categories, currently both produced in-house. While RTW licensee G-III Apparel Group, Ltd., generated approximately $1.8 billion in retail sales in 2017, and fragrance licensee Coty, Inc., generated approximately $1.2 billion in retail sales in 2017.
The handwriting was on the wall as in late November when Emanuel Chirico, Chairman and CEO of PVH Corp. shared, "While many of the product categories performed well, we are disappointed by the lack of return on our investments in our Calvin Klein 205W39NYC halo business and believe that some of Calvin Klein Jeans' relaunched product was too elevated and did not sell through as well as we planned."
After parting ways with Simons the original plan was to replace Calvin Klein 205W39NYC with another collection, but after the company announced it would close its 654 Madison Avenue flagship store and rode out Q1, the plan shifted to a clean sweep closure of the collection with the macro strategy of Calvin Klein still in flux.
Many speculate that the house may follow fellow owned PVH brand Tommy Hilfiger whose sales significantly increased 11 percent to $1.1 billion in the third quarter of 2018. Hilfiger's strategy is devoid of a collection at halo price points focusing on celebrity collaborations and a traveling road show of runway outings.
The loss leaves the U.S. market devoid of a cultural hero many in the industry have come to count on. Calvin Klein Collection was deeply associated with the highest caliber of fashion marketing. The designer practically invented the concept of risky messaging and the halo collection was the cornerstone of the houses seasonal messaging. In addition, the progressive nature of the marketing of the house created a sense of American pride, giving U.S. a pillar of support on the global stage.
The loss of the collection and the hole left by the lack of halo messaging prompted several questions for The Impression, namely:
– What does the loss of Calvin Klein Collection business say about the American fashion system?
– Is a collection business necessary for a designer business to flourish today?
– What does it take for an American collection business to become a global luxury success on par with the established European houses?

To gain some perspective, we reached out to our network of leading branding creatives and industry notables to get their reaction to the shuttering of the Calvin Klein Collection business and their thoughts on its impact on the industry.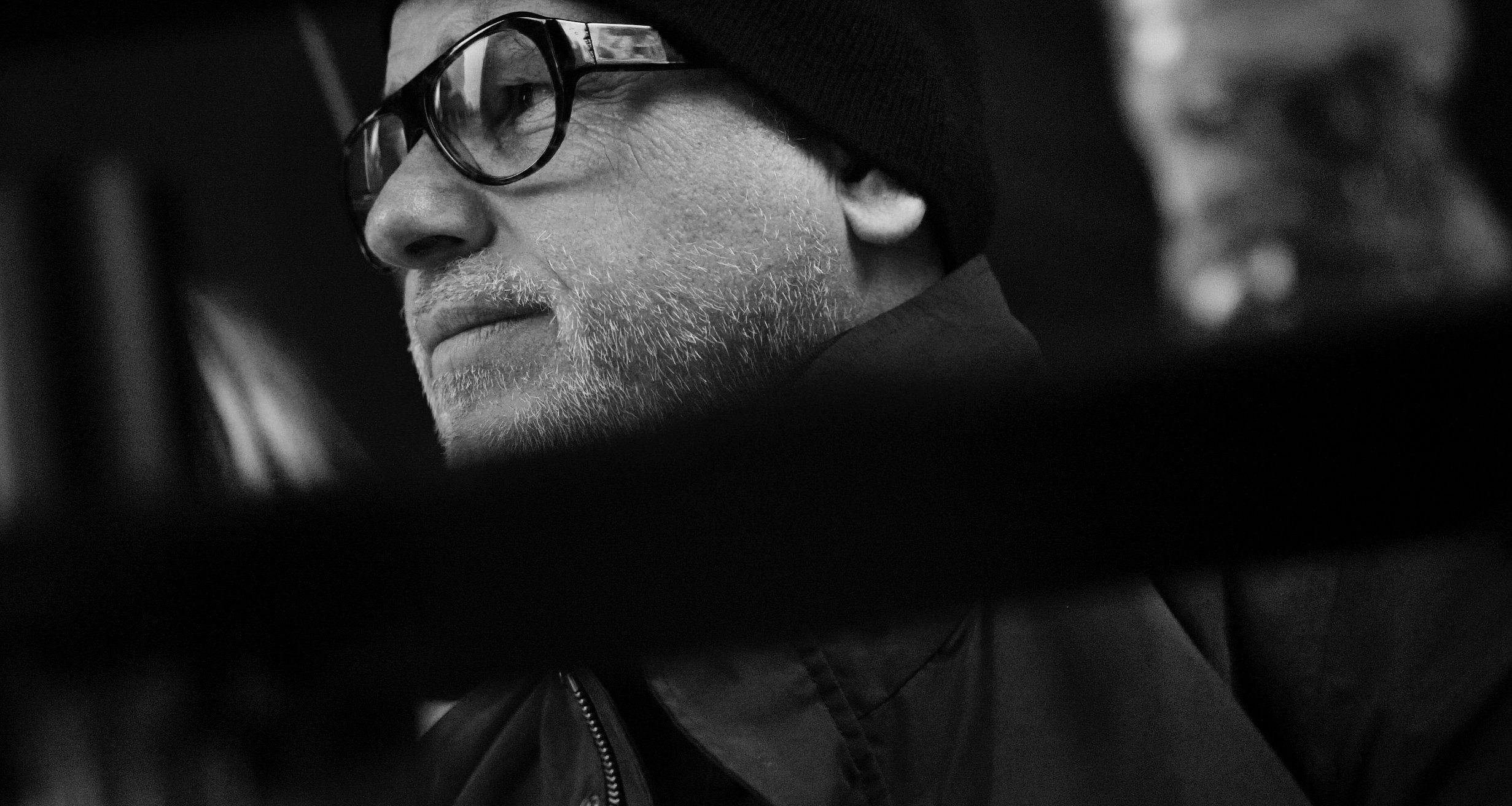 Fabien Baron
Founder | Chief Creative Officer – Baron & Baron
While American fashion brands like Calvin Klein, Donna Karan, and Ralph Lauren's singular visions elevated American fashion to the point of closely competing with the best European luxury brands, it seems now they are looking at ways to breathe new life into them.
Today the singular vision lead by a designer does not respond well to the practical lifestyle of the American market where rising brands are either in streetwear or direct to consumer categories. Yet everyone seems happy in their own home: America in strong sportswear, and Europe in luxury brands.

– Fabien Baron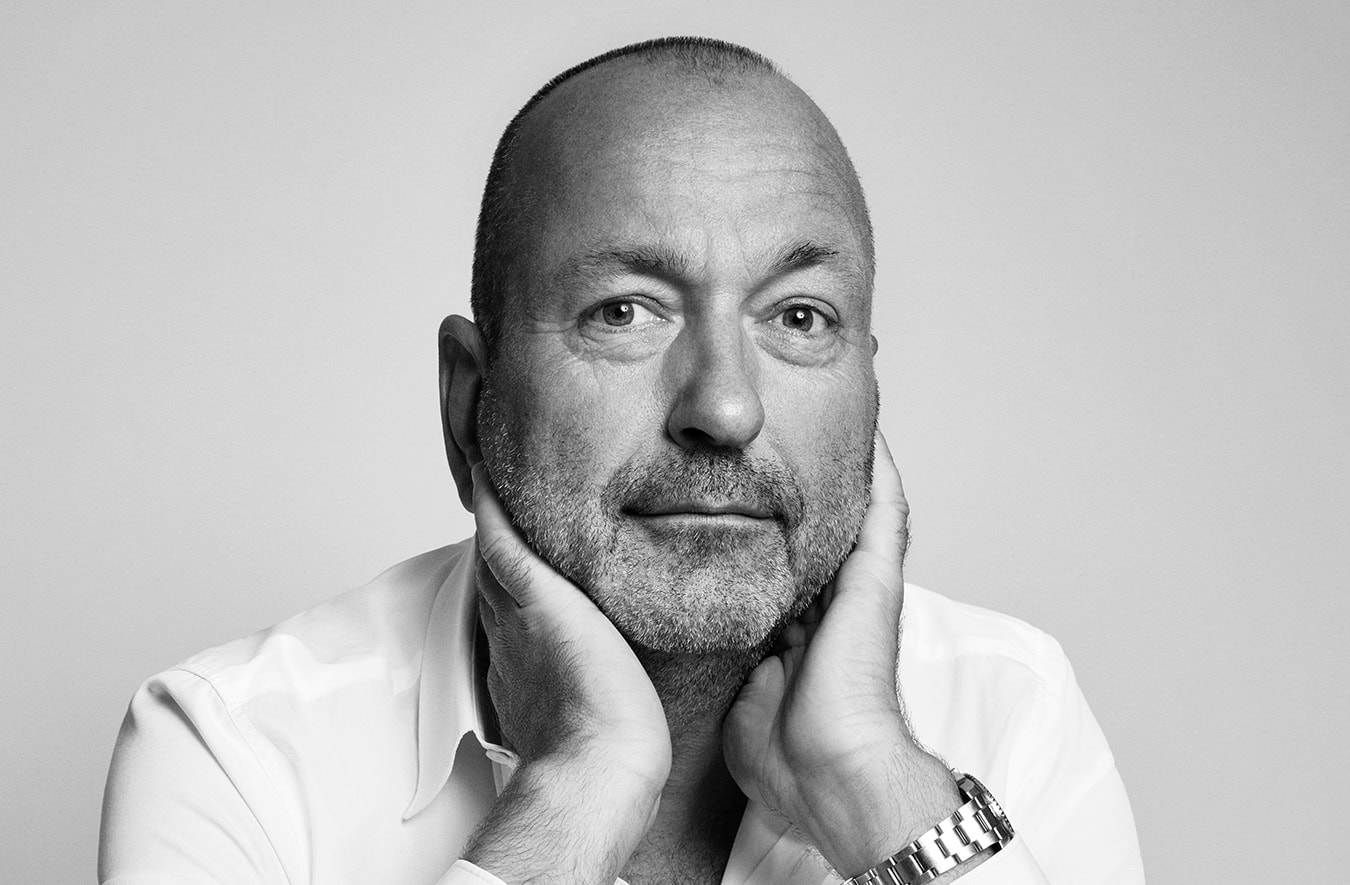 Donald Schneider
Founder | Chief Creative Officer – Donald Schneider Studio

As much as I always liked and respected Raf and his vision for his own line… I was really surprised when it was announced that he would become the head of creative for Calvin Klein. To me, that felt like an odd match. Actually, that very day I made a bet with a friend that Raf's engagement wouldn't last long.
It is sad that the Calvin Klein Collection was shuttered in the fall-out of their separation with Raf. Because honestly, Calvin Klein has all the DNA to become a global luxury success. It has the heritage to make it ultra-relevant and one of the hottest fashion brands globally. It has contemporary young coolness, street-cred & nightclub-chic, rebel attitude, modern luxury, gender & genderless sexiness, Instagram-perfect celebrity culture attributes, a tech & sustainability mindset, provoking communication relevance, iconic brand recognition, and more. It has everything necessary to thrive in today's landscape to succeed globally.
Give it to the right designer and combine it with a genuinely innovative communication & branding …and it has the chance to become the next Gucci, Louis Vuitton, Celine, or Moncler! Calvin Klein could be the hottest brand, period!
A crucial part for this is, of course, a stellar Calvin Klein Collection, without it, the house loses the chance to be a global luxury success and will become only a denim-underwear-T-shirt-brand… with a fading legacy.

– Donald Schneider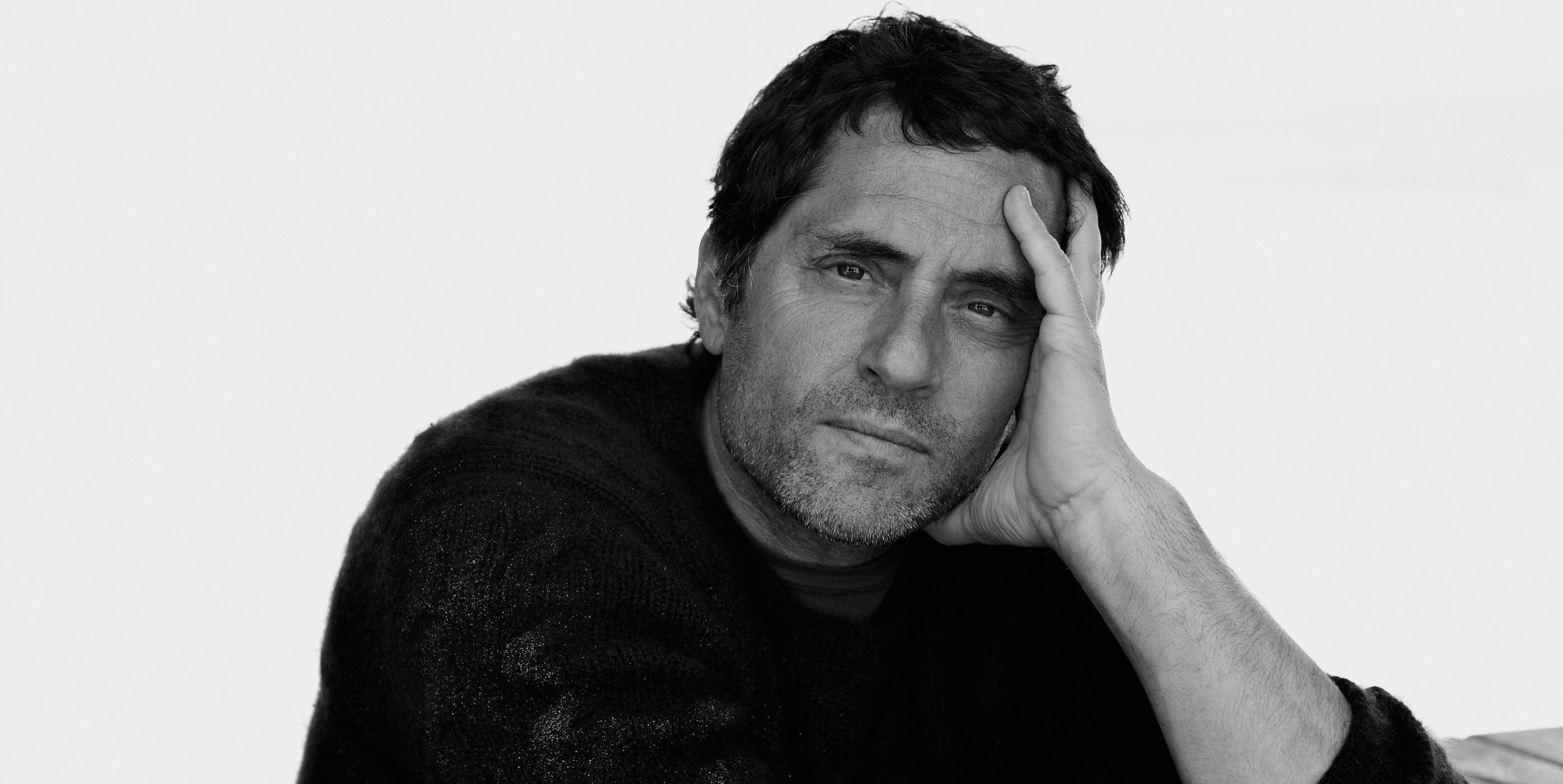 David Lipman
Founder | Chief Creative Officer – Lipman Studios
I'm quite saddened by the announcement of Calvin Klein dropping collection. I always thought that is what lifted Calvin above and separated him from other brands. I do understand the position they are in. But they can't follow Tommy. What Tommy has done is sheer brilliance. He's made the fashion show a cultural event. I applaud Tommy for this. But I also question Calvin Klein for following another formula.
Calvin was always my "Muhammad Ali, Pele, Michael Jordan." He was a hero and a master of communicating what pushed our boundaries. Collection was what always put the brand on a pedestal and allowed for everything else. It's going to take brilliance to refresh the brand. Without collection, it will be just another American brand.

David Lipman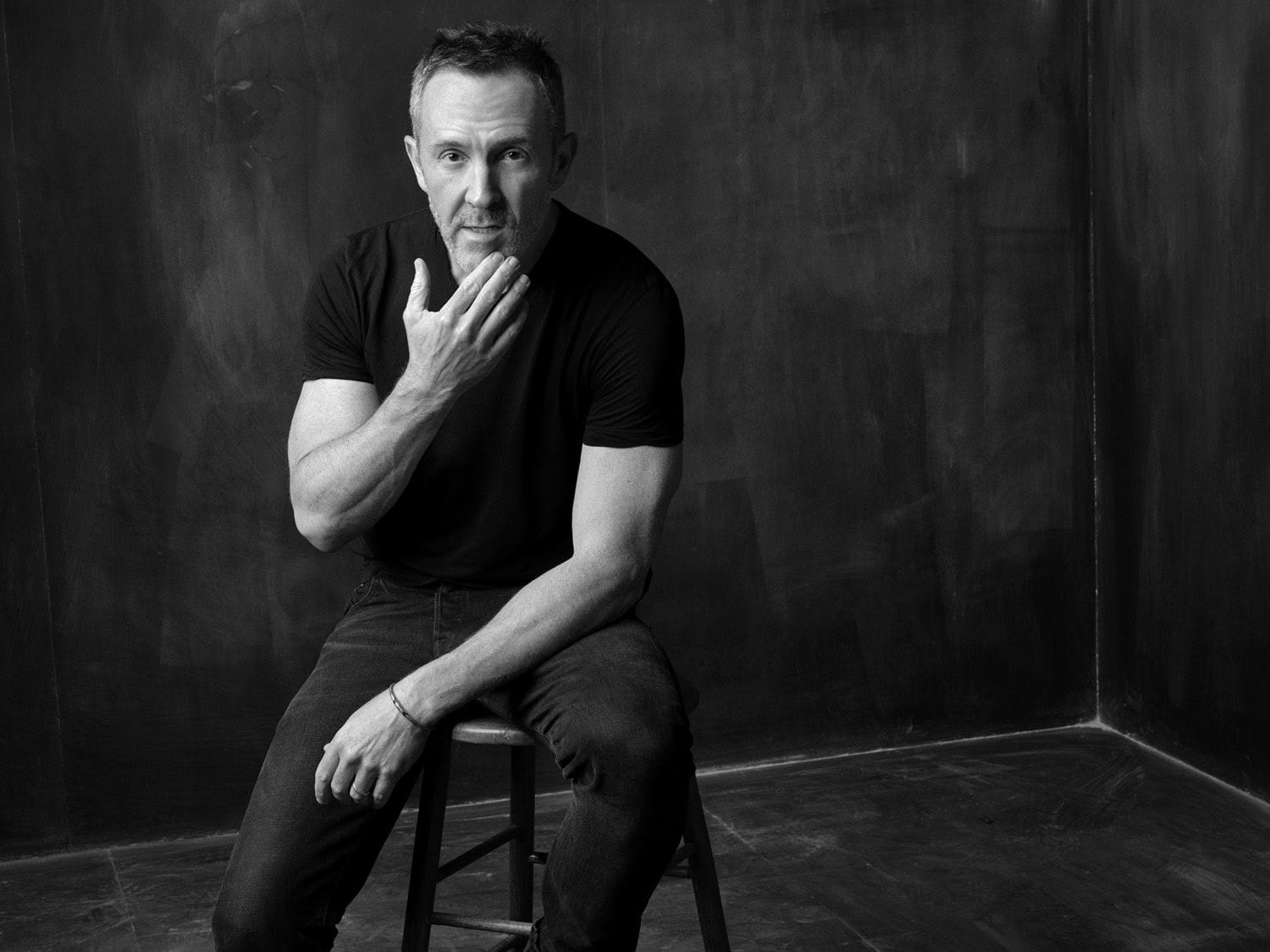 Trey Laird
Founder | Chief Creative Officer – Laird+Partners
I think the idea that the only way to create brand aspiration, press, and a halo effect by having a runway "collection" is an old fashioned dated 7th Avenue type concept. For me, it simply boils down to being relevant!

Trey Laird
There can be multiple paths toward establishing relevance, but today authenticity has to be at the center of every brand strategy. Calvin Klein has not had a real true 'Collection' business for years. It's been more of a smoke & mirrors approach that had very little to do with their actual position in the market. I think the brand can get as much energy and excitement from initiatives that are more authentically connected to their core business than they could from operating a Collection that no one wears, and had nothing to do with the rest of the brand? Projects like the brilliant #MyCalvins, or doing something new & culturally cool with either Jeans or Underwear could be an exciting & strategic way to lift the brand up and recognize a beneficial end result as well. That's what a true halo effect should actually do, and that's what Calvin, the man, virtually invented anyway!
In truth, there are no real global luxury brands from America like exist in Europe. Tiffany & Co. is the only true iconic major American luxury player, and they are not about diffusion lines. They are the real deal. I feel it's a stronger approach for most American brands to focus on their unique strengths & a bolder more fearless attitude instead of always trying to chase the established European houses.

Trey Laird
That's what you see in American music. Beyoncé to Bieber, Kanye to Gaga. They don't chase a European model? They are true to themselves & touch the entire world! A position of leadership that is both innovative & inclusive, and what's more American than that!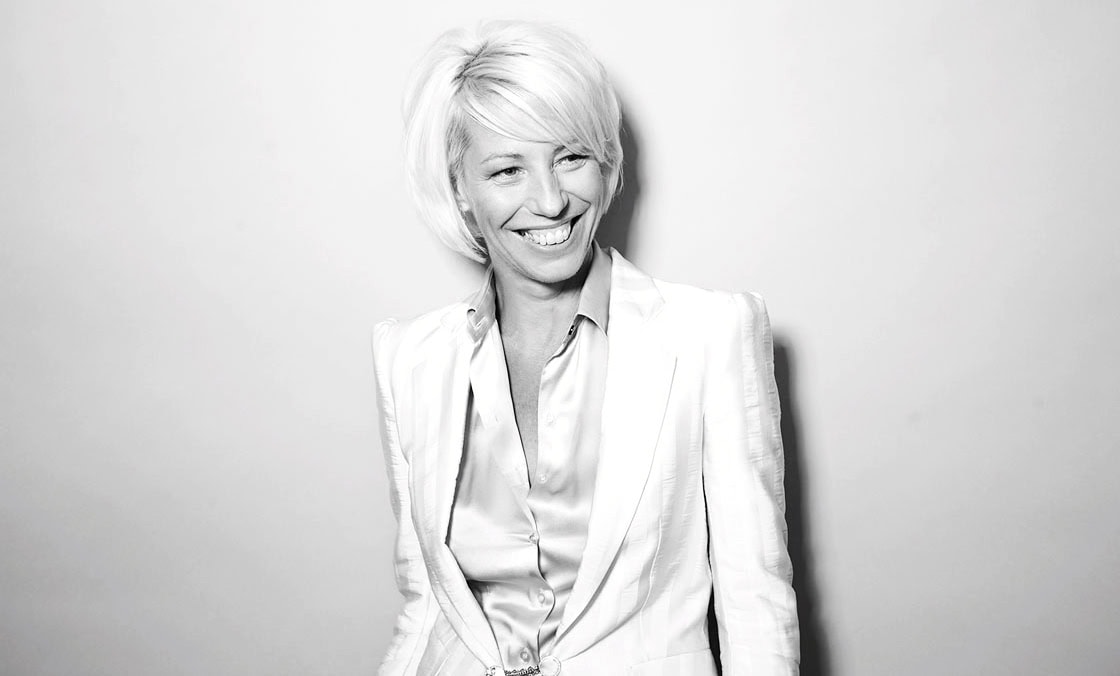 Mimma Viglezio
Editor – Show Studio
Not every brand can perform a "Gucci", no matter if American or European. Sometimes the casting of a star Creative Director is not enough.
Calvin Klein made the mistake of fixing the visible part (designer, retail look, collections) before adjusting logistics (production capability, quality…) and without considering the obvious clash with the 'non-collection' side of the company. The problem is the mentality of the American fashion system that always put the business in front of creativity. Business is the ultimate goal, for sure, but creativity must be allowed the right time to flourish and eventually translate into business.

– Mimma Viglezio
The board should have given it the right time to succeed, knowing it was going to be an expensive wait time.
A collection business is part of the necessary activities that separate a mere maker of products from a brand. Calvin Klein needed to understand that you can't have it all. If you want to create a reputed and beloved collection business by Raf Simons, you can't sell cheap underwear in Nordstrom at the same time. You will lose some mass business to start with, and in the process gain respect and a luxurious business elsewhere that, eventually, will make the business flourish and the brand obtain the reputation of the established European ones. Coach is on track to succeed.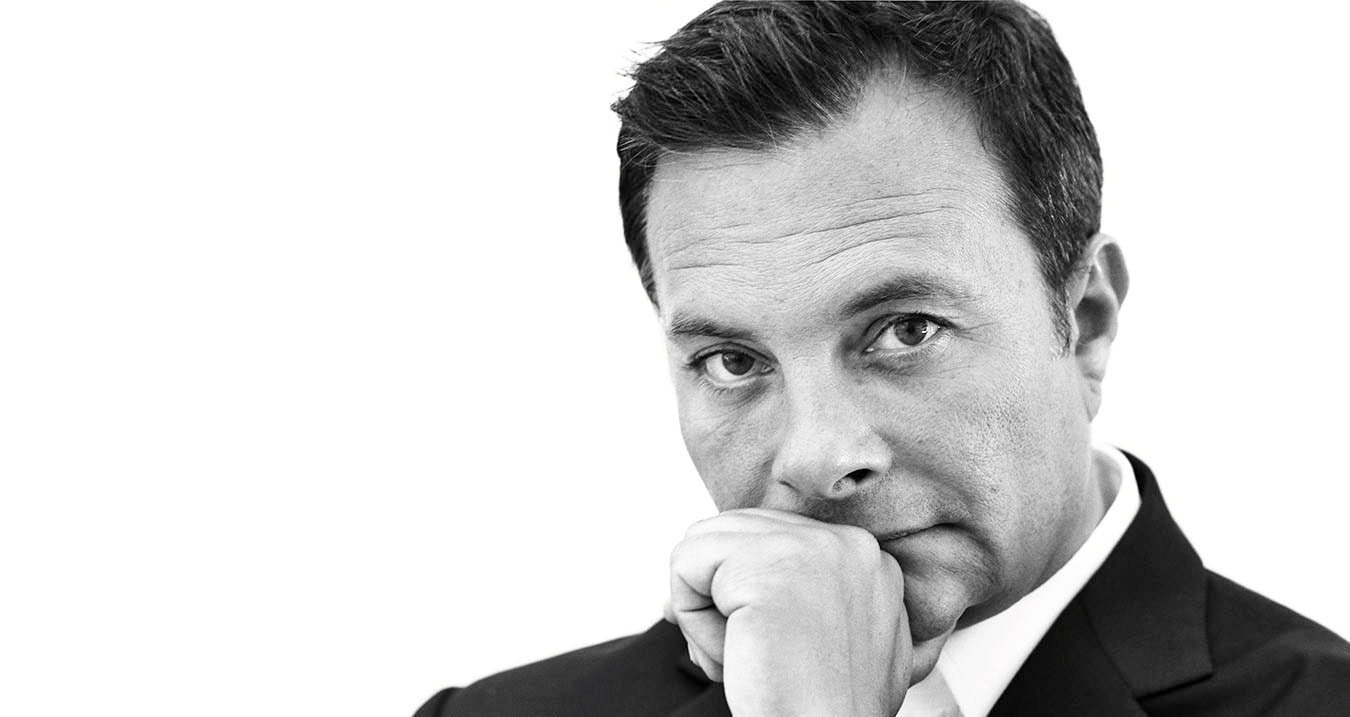 Ivan Bart
President – IMG Models and IMG Fashion Properties
Fashion is evolving greatly, and today's consumers are gravitating towards a more casual lifestyle. I believe that Calvin Klein is listening to their consumer and building on the brand's strengths – exceptional denim and beautiful underwear.

– Ivan Bart
The pendulum in fashion swings both ways, and with its strong legacy of relaxed, elegant apparel, Calvin Klein may very well return to focusing on luxury clothing in the future. Having spent the last year getting to know many more American designers, there are countless candidates for the brand to consider as a successor for its luxury line.
As for American fashion, we have always led in casual elegance. The art of streetwear started here! We are a huge force on the global stage because we lead in innovation, and the world continues to look at American style for inspiration.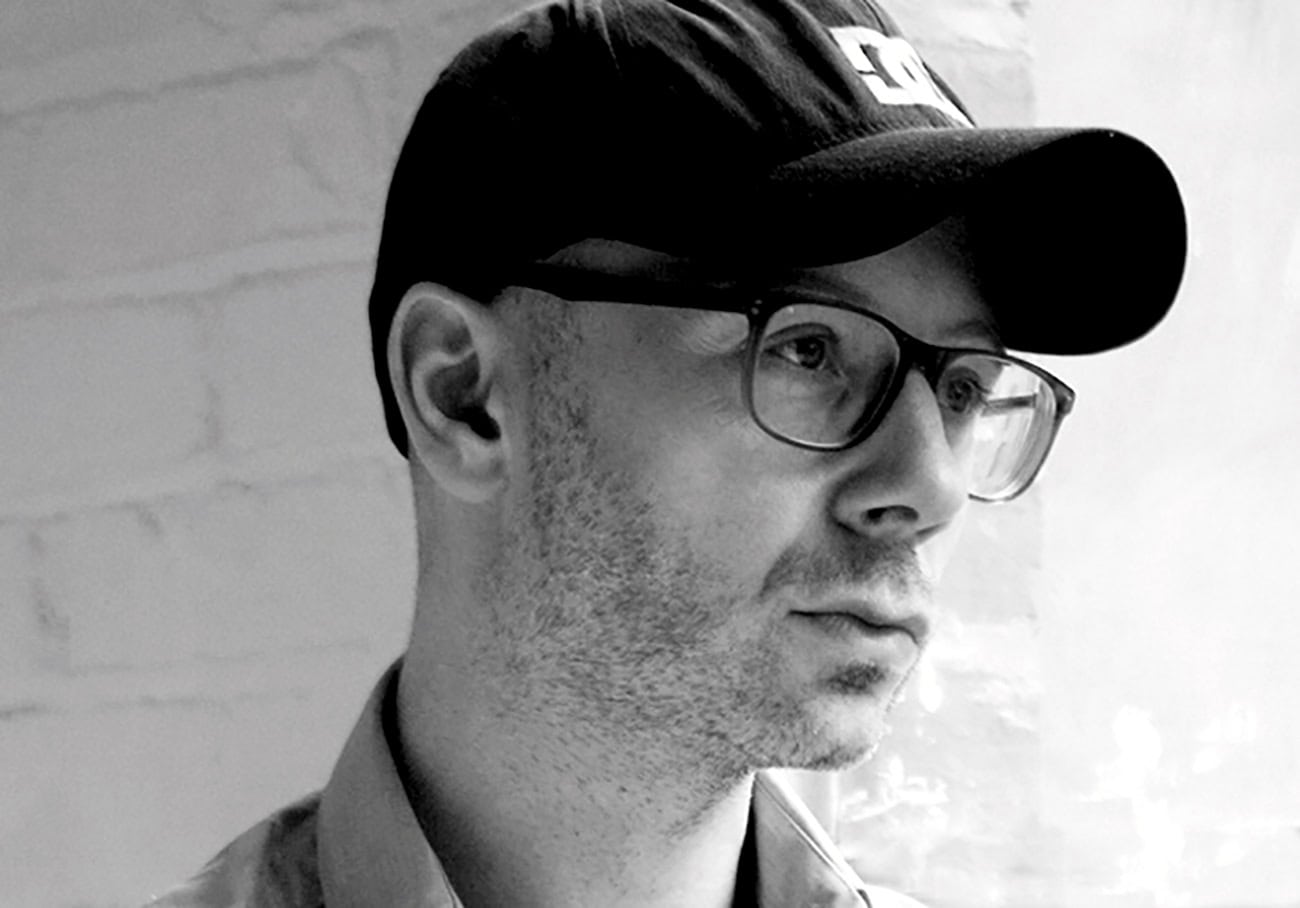 Lee Swillingham
Creative Director – Suburbia
Raf+Calvin was a grand experiment, the mixing of the American corporate approach to fashion with a more artistic European sensibility, arguably in retrospect never likely to work.
Ultimately fashion brands need to evolve on their own terms true to themselves rather than emulate their competitors.

– Lee Swillingham
Regarding Raf, well he's brilliant and will no doubt bounce back even stronger than before.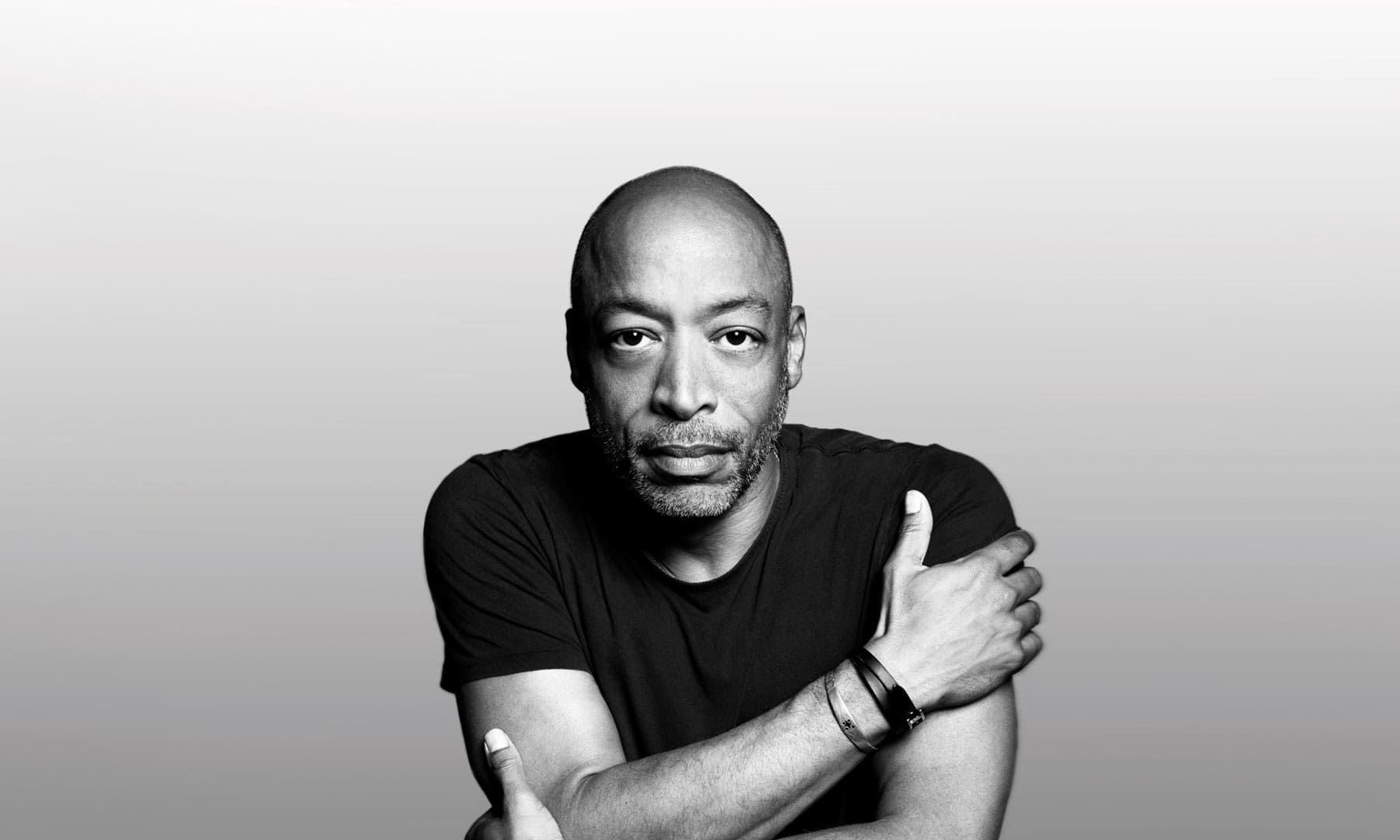 Hans Dorsinville
Chief Creative Officer – Select World
The American fashion system is more democratic than the European one. Consumers here look for brands that address their needs and reflect their life. It's a more pragmatic approach to fashion.
For an American collection business to become a global luxury success they need a clear brand POV, a clear product POV, and a focus on quality and craftsmanship. The Row is a great example of an American approach to luxury. Strategic licensing is also key. So many American brands get over licensed and lose the focus of their brand and end up in the wrong distribution channels.
A collection business helps but it's not necessary. A fashion business does not need a collection if the brand has a solid point of view, because the differentiator is the consistent brand messages that resonate with its core demographic. If I look back at Calvin Klein, the aura, the halo, was created by the approach. The provocation behind the early advertising made that Calvin desirable. It was also a brand that everyone knew. Most consumers didn't necessarily know there was a collection business. The jeans, the underwear, and the fragrances got so much play that really, that's what people thought the brand was.

– Hans Dorsinville
Most recently, the #MYCALVINS period proved that the brand had become aspirational for a whole new group of young consumers because it was of the moment and provocative in a new way. That was the new halo.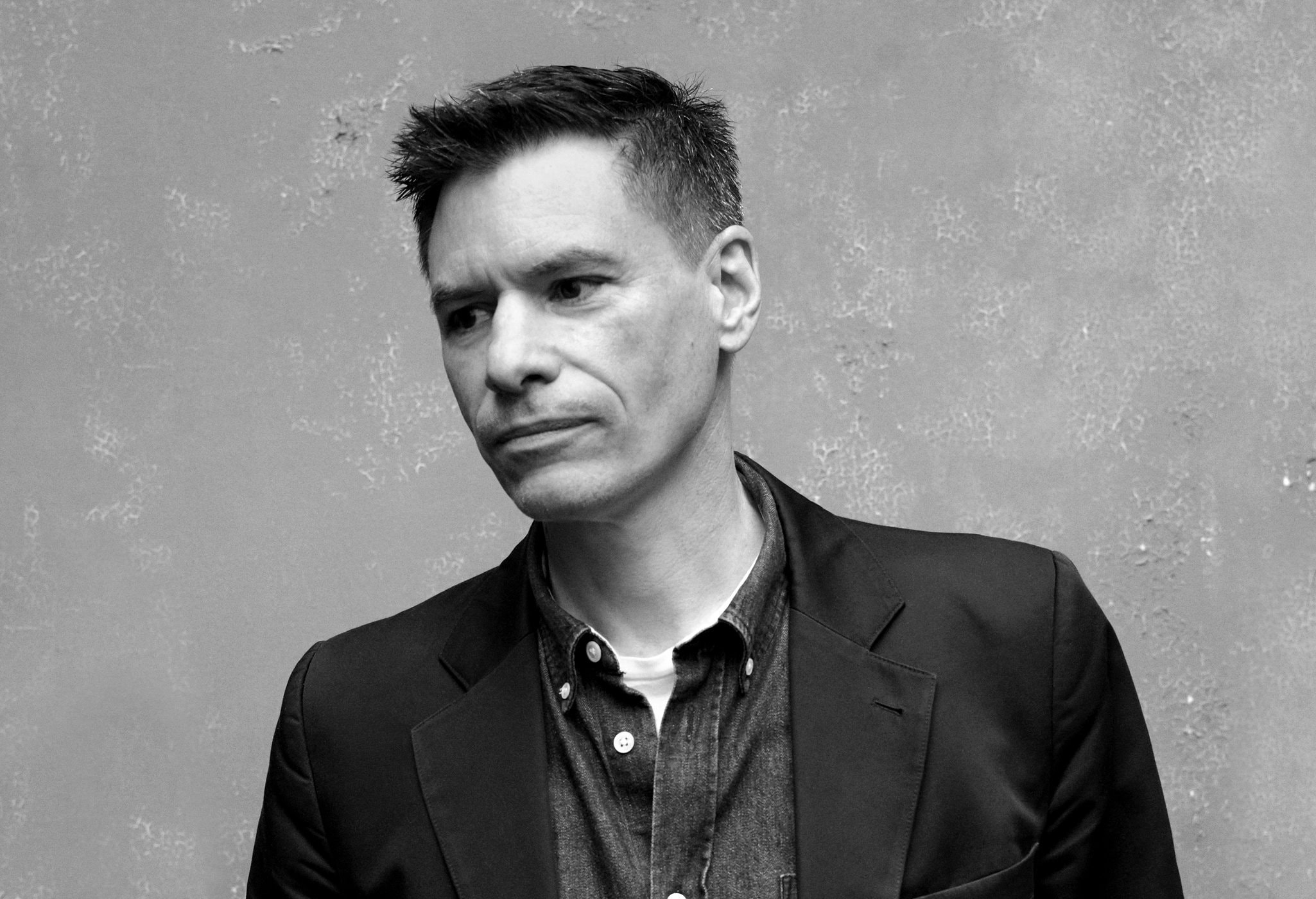 Mark Fina
Chief Creative Officer – Air Paris/New York
In today's market, it isn't essential that a house has a collection business in order to succeed.

However, as the collection business from American designers begins to disappear we lose the brand experience. We lose those statements, craftsmanship, cultural trends and values.

– Mark Fina

With this disappearance so goes the artistic statements. As a consequence, we are limited to lifestyle. We are therefore remised without those artistic values, standards and visions, and how they effect the world we live in.
---