---
Fendi is home in Rome for the holidays.
The Italian house continues the renaissance of its iconic Baguette bag with a holiday celebration in its hometown of Rome. Entitled "Fendi Christmas Hunt," the video follows a group of young friends as they play a game of hide and seek among the arches of Palazzo Della Civiltà Italiana in the city's EUR district. Now the home of Fendi's corporate office, the building was constructed during the height of Mussolini's power, and is considered a quintessential example of Italian rationalism and fascist architecture. But here the well-ordered facades are a far cry from the rigid and brutal ideology they once supposedly represented; the marble columns and corridors become a dreamscape for a playful celebration of friendship and togetherness.
A must-have item through the late 90's and early noughties, the Baguette bag disappeared for over a decade. A scavenger hunt feels especially appropriate to celebrate its revival at the beginning of a new decade. Timelines seem to cross as a diverse group of young people explore a building which long ago was thought to be a vision of the future, and which now serves as an example of how we can find windows to a new, brighter future through the monuments of the past.
Creative director Silvia Venturini Fendi has wisely used Fendi's hometown as the setting for a number of recent campaigns. This distinct sense of place and home has worked to solidify a distinct image for the brand, one which luxuriates in the city's rich history and culture while also seeking new ways to shape the possibilities of design for all the world.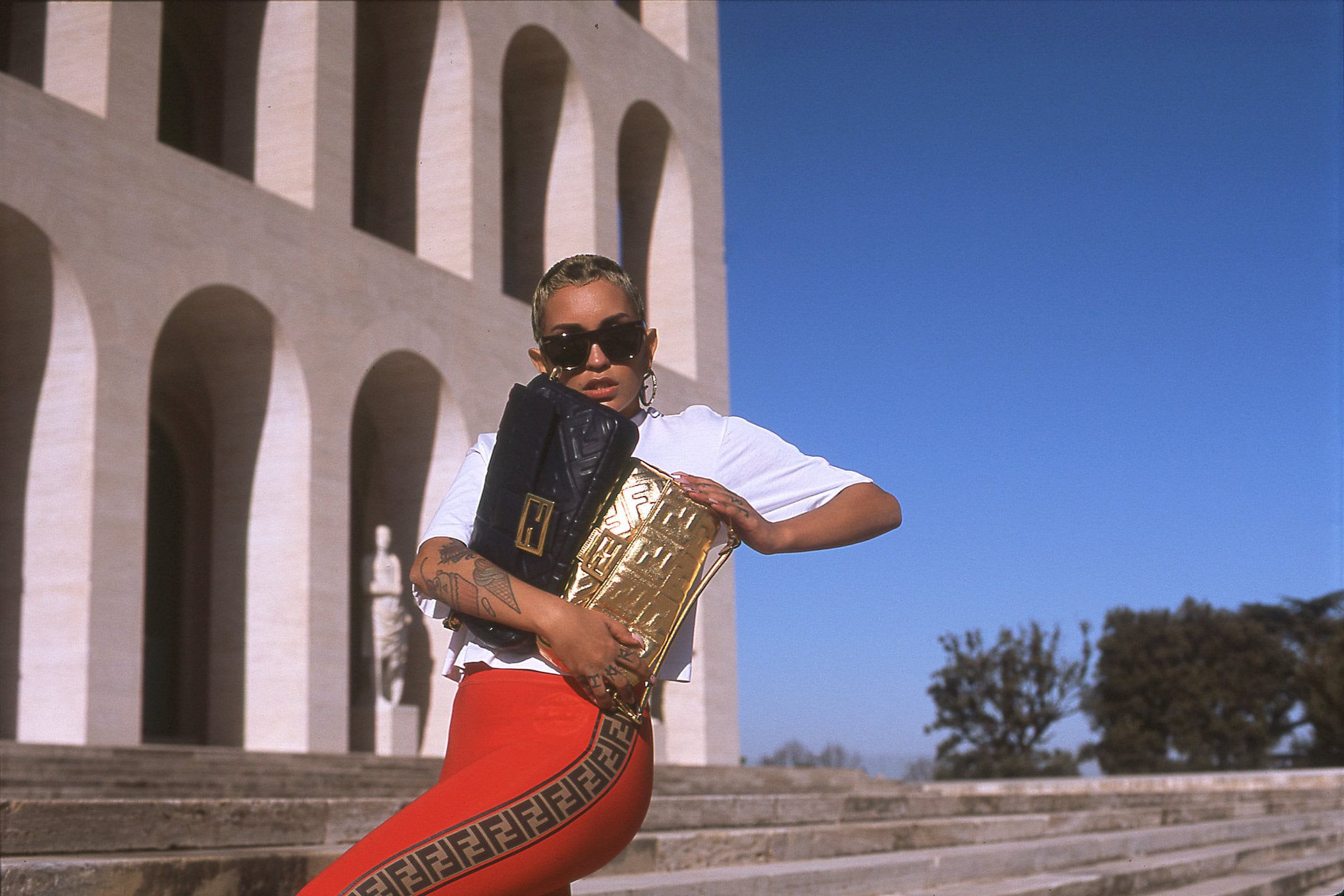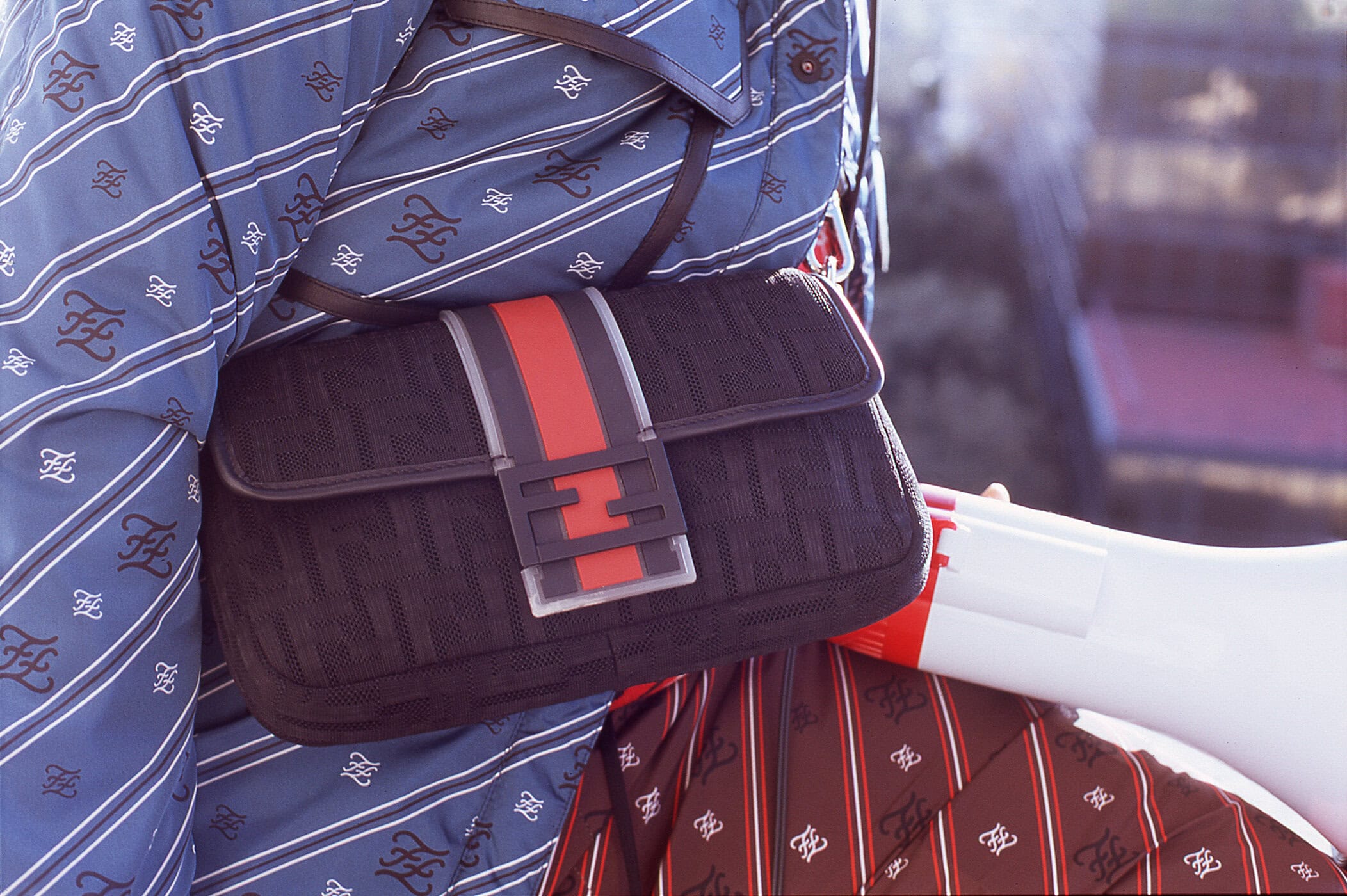 Fendi Creative Director | Silvia Venturini Fendi
---