---
Fendi has commissioned the Zurich based design studio Kueng Caputo (Lovis Caputo and Sarah Kueng) to create a family of new design pieces intended to decorate the exterior colonnade of its iconic headquarters in Rome, Palazzo della Civiltà Italiana. As the most recognizable 20th century addition to the Roman landscape, this architectural icon and its arches serve as the starting point for Kueng Caputo's Roman Molds.
Kueng Caputo have combined Fendi's iconic, supple, Selleria Roman leather and the versatile, yet unpretentious, terracotta brick. The designers worked to transform and up-cycle the house's eponymous soft leather into a structural material, giving it solidity and strength.
In addition to the designer's customized canvas version of Fendi's iconic Peekaboo bag, The Roman Molds collection consists of a series of furniture pieces including a tête-à-tête bench, stools, a Fendi yellow table, a bright pink "bow" table, room dividers, and a "palm tree" structure.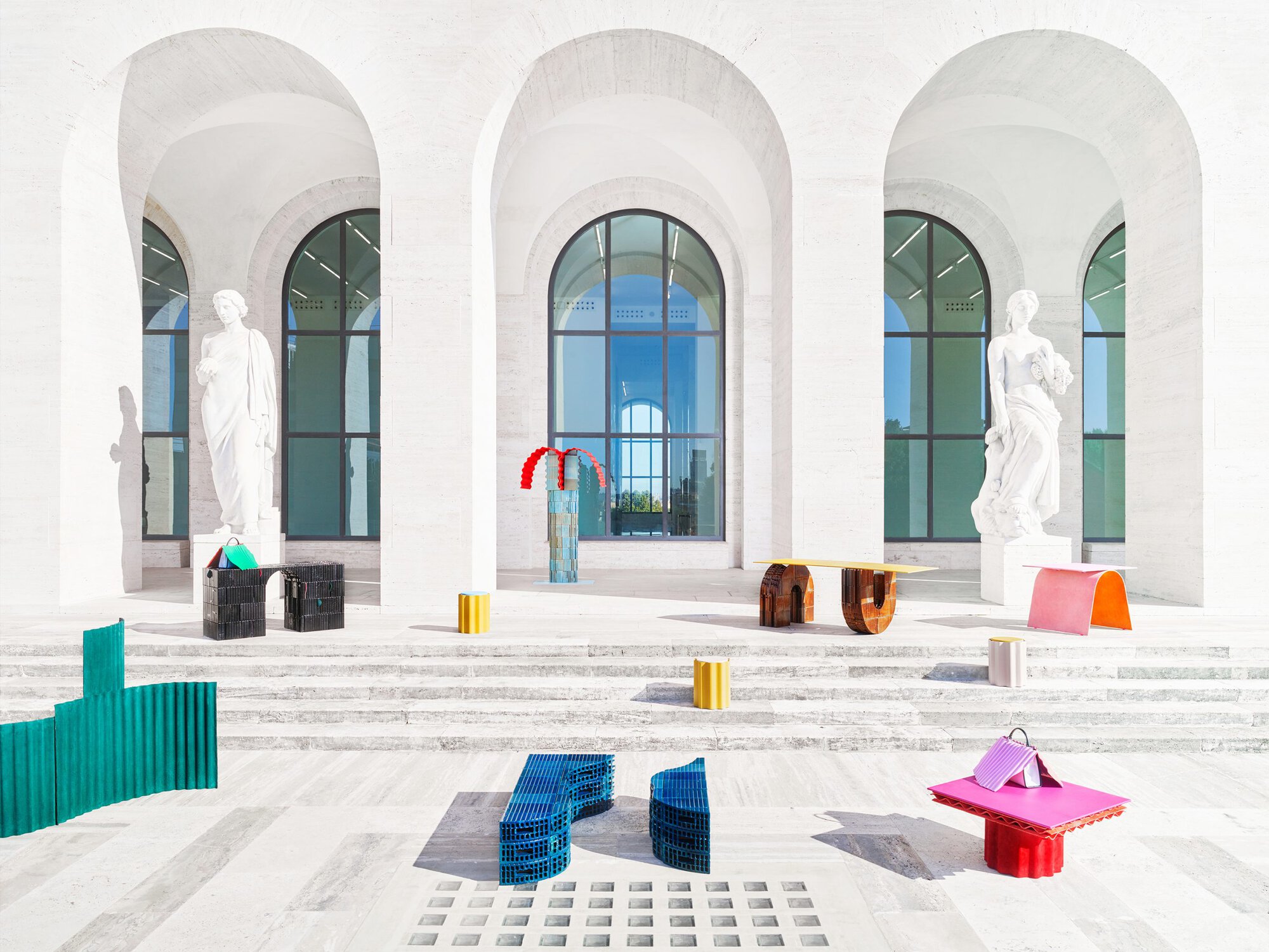 Fendi Debut of the 'Roman Molds' by Kueng Caputo at Design Miami.
---
FENDI Roman Molds Photo Credit: Omar Sartor