---
Review of Fendi Holiday 2020 Ad Campaign by Photographer/Director Venetia Scott with Stella Jones, Sonny Hall, Selena Forrest, Maggie Chen, & Jie Zheng
A new campaign from Fendi channels internet influencer energy for a laid-back and youthful holiday celebration. The Holiday 2020 campaign features film direction and photography by Alex Reid.
With its casual synchronized dance numbers and babyfaced models (including a Timothée Chalamet lookalike, no less), the campaign feels influenced by Tik-Tok culture.
There are no parents in sight as our young protagonists get together for the holidays and bop their way through an elegant Italian home.
This setting, in combination with Reid's cohesively colored and composed imagery, provides some interesting tension. The characters have an attitude of nonchalant, low-effort playfulness that seems at odds with the stately interiors, as well as Fendi's luxurious designs. Although the campaign is well-executed, it is hard to make conceptual sense of this juxtaposition. Who is this campaign for? Is its intended audience really just spoiled rich kids? If the answer is yes – and it very well could be – at least they do it in style.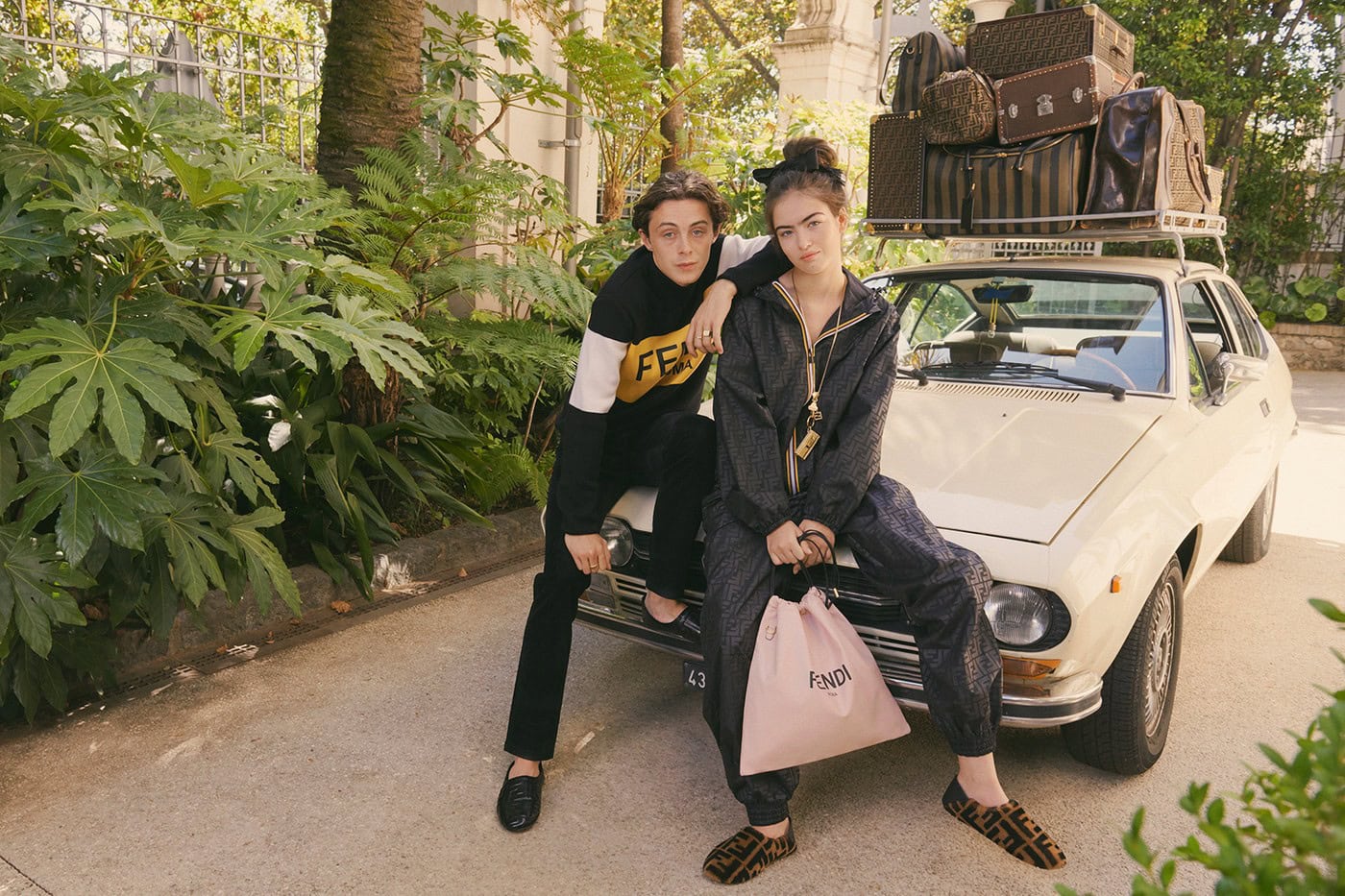 Fendi Creative Director | Silvia Venturini Fendi
Photographer/Director | Venetia Scott
Director of Photography | Alex Reid
Models | Stella Jones, Sonny Hall, Selena Forrest, Maggie Chen, & Jie Zheng
Stylist | Chaos
---