Fendi has launched its first boutique in Madrid, Spain, within El Corte Inglés Castellana, one of the most important department stores in the city.  
Designed as a central precious volume, the 140 sqm space welcomes the entire Fendi women's universe, from ready-to-wear to bags, shoes and accessories.
Inspired from locals' materials, white hand-made ceramic tiles with a reinterpretation of the FF logo designed by Karl Lagerfeld for the Fall 2013 collection wrap the façade of the store.
Moving to the interiors, a central special element creates a circular and surprising organization of the space. Every wall of the cube is featured by perspective cuts created with the alternation of white Arabescato marble and ivory pozzolanica. Playing with materials and geometry, inspired by the Fendi archive and typical Roman patterns, the store is provided with four focus walls.
All around the perimeter of the store, metal niches with hand-made ceramic background showcase bags, accessories and shoes, whilst the ready-to-wear is presented on champagne metal tubular structures.
True to the spirit of the Maison, in constant balance between tradition and innovation, the store represents a dialogue between the brand's Roman heritage, the modernity of design, and the spirit of Madrid.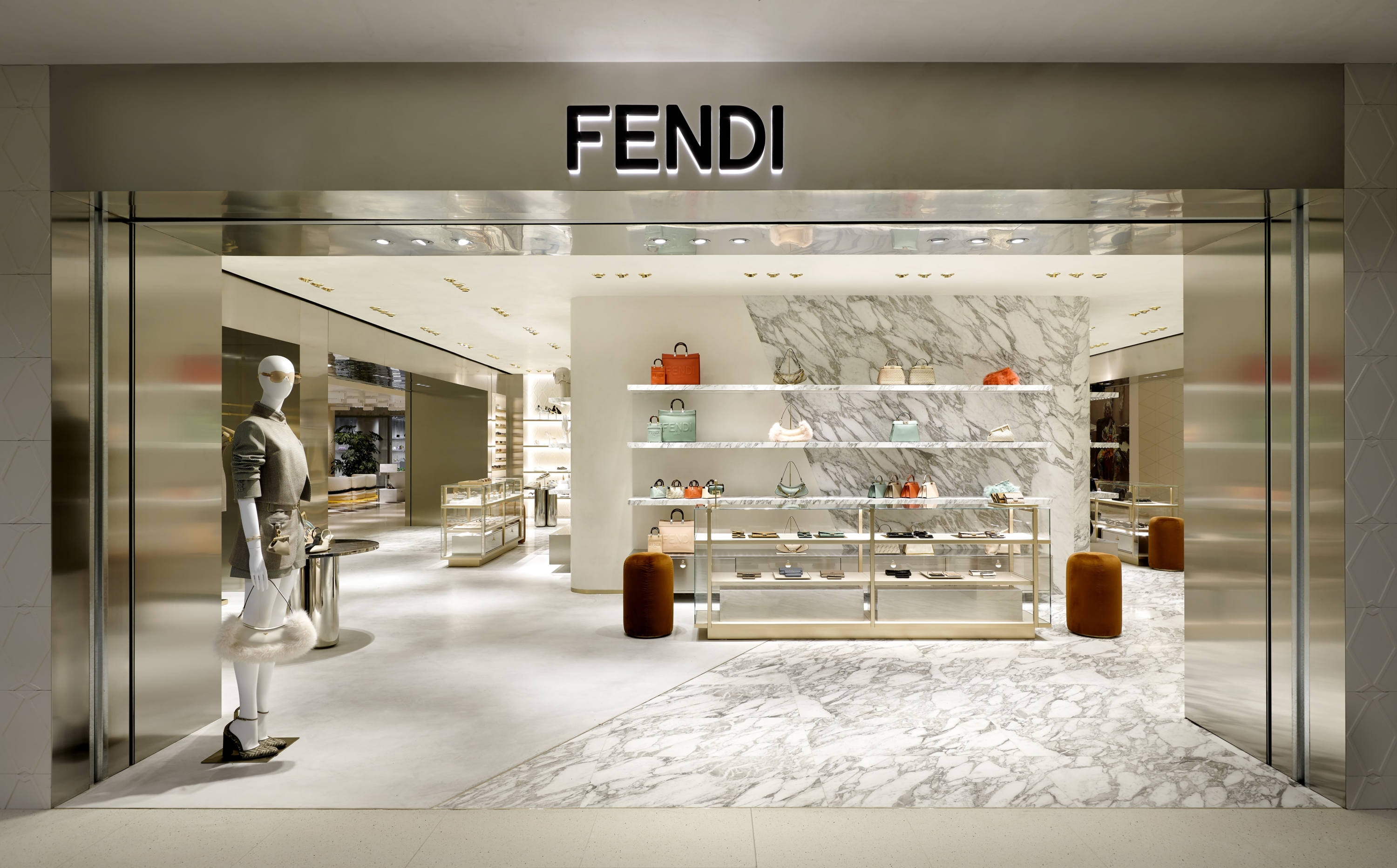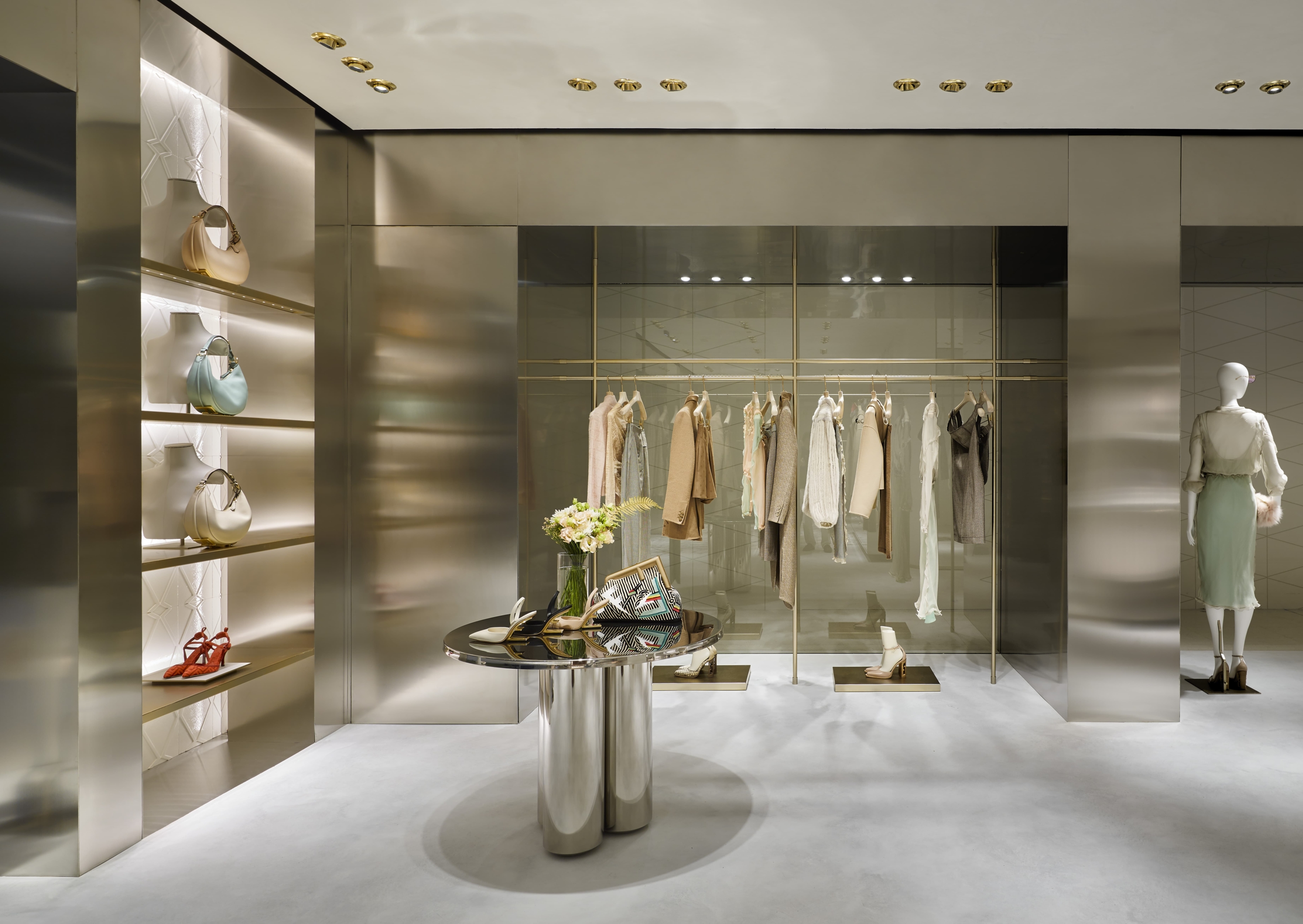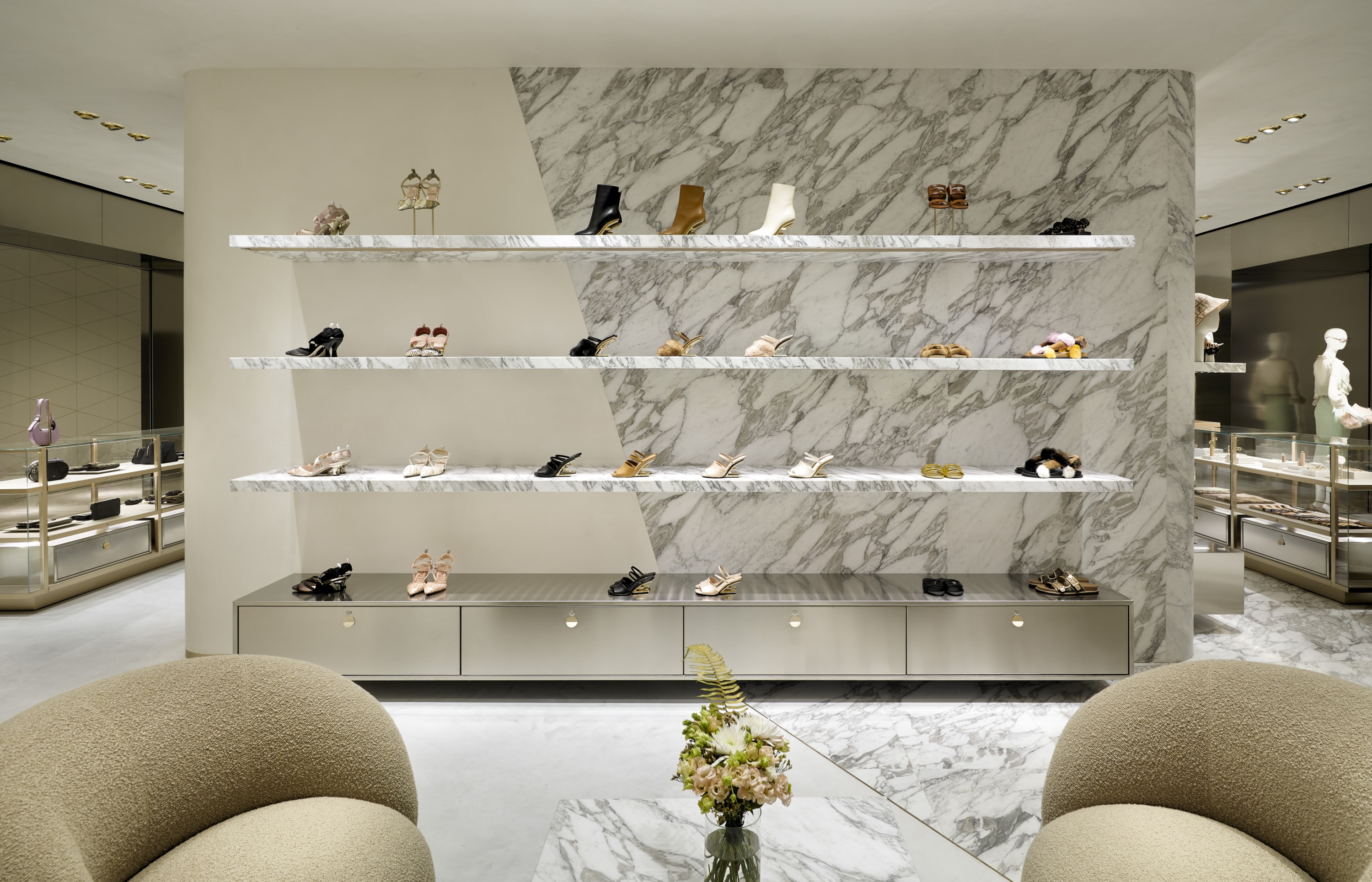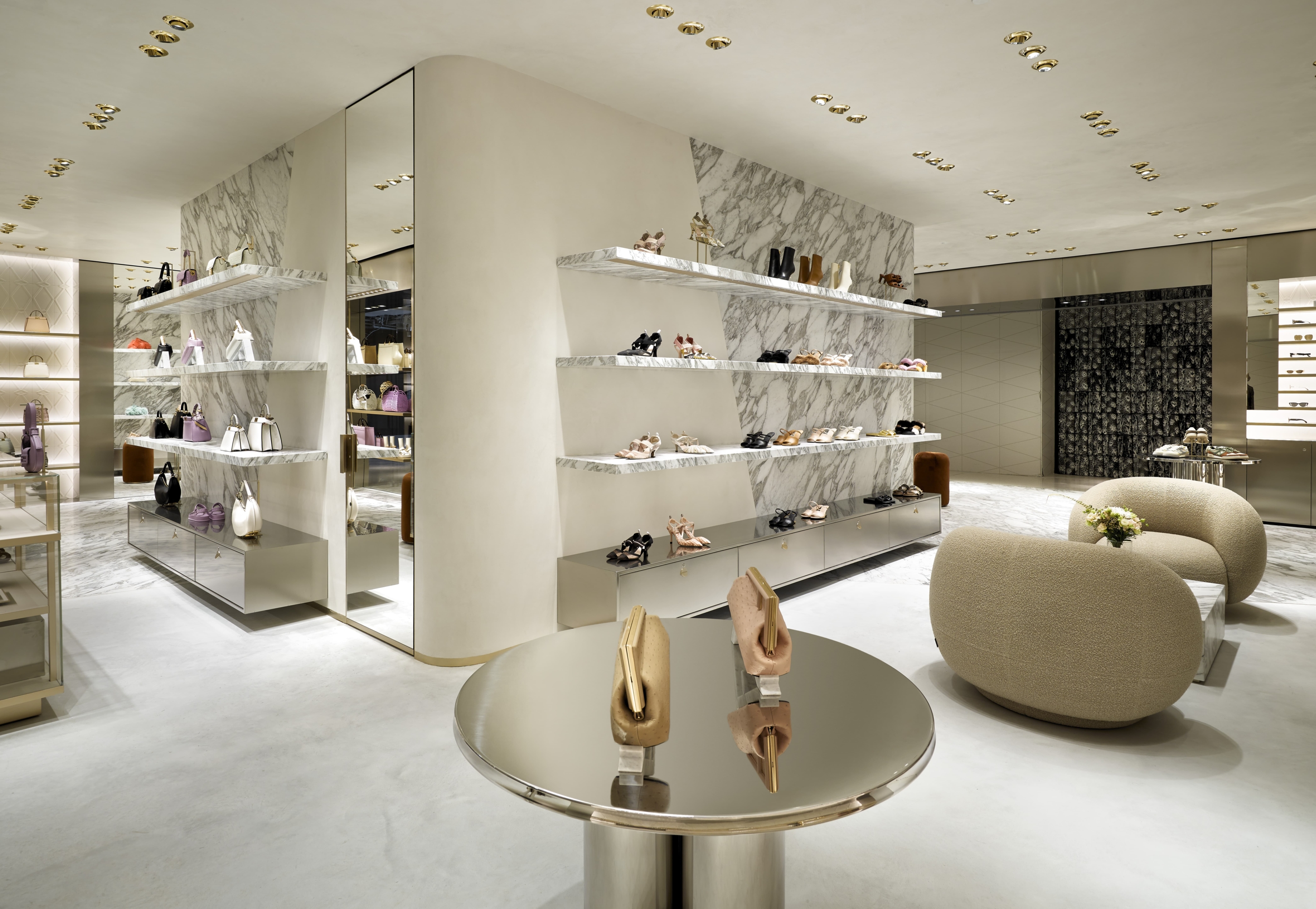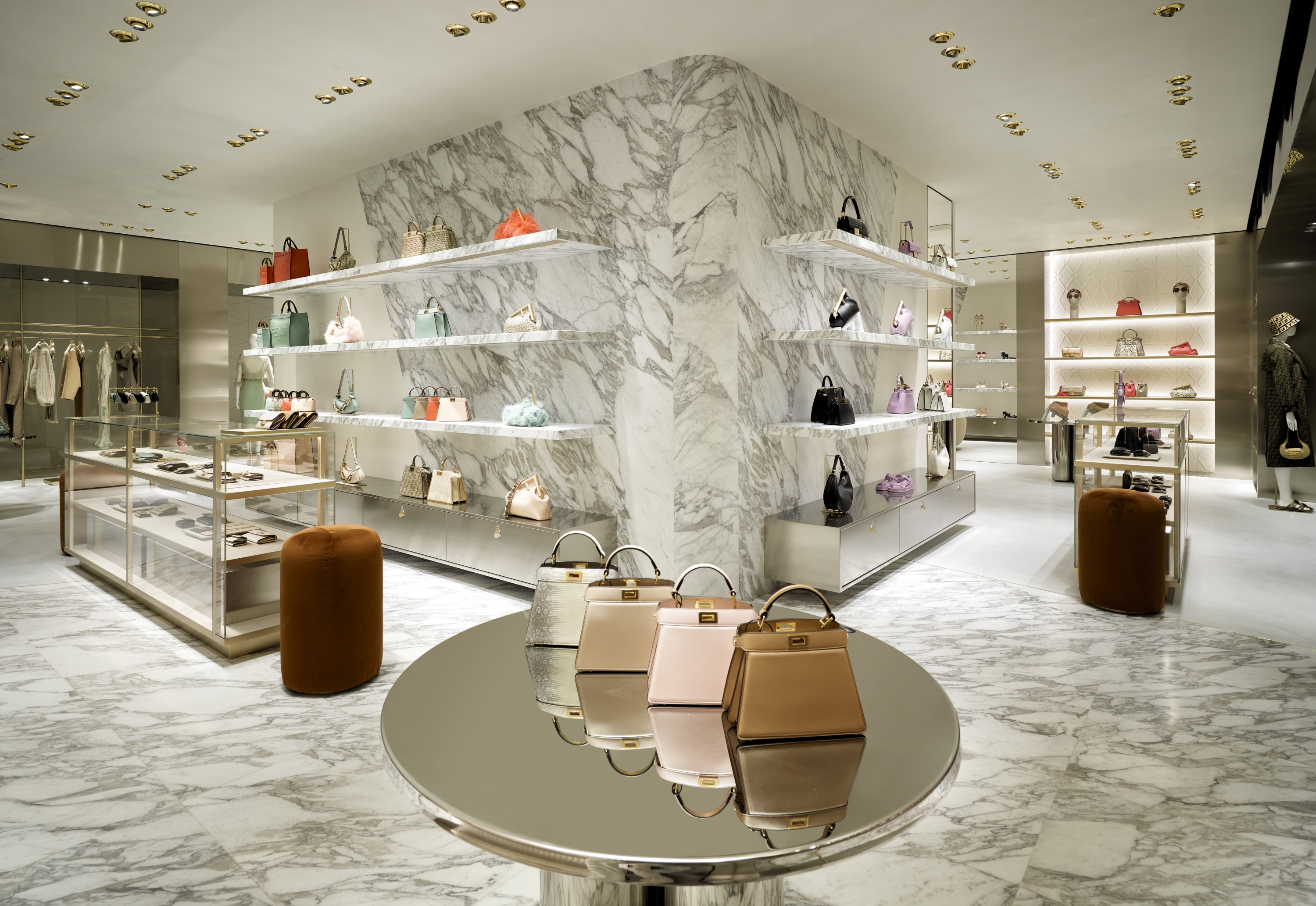 Location
Madrid Spain, within El Corte Inglés Castellana
---