---
The Italian luxury brand Fendi has opened a men's boutique at South Coast Plaza. The shop occupies 603 square feet dedicated to showcasing Fendi's finest menswear, shoes, and accessories.
The boutique features a modern, playful aesthetic with textured walls and ceiling in a natural leaf pattern, paired with basket-woven wallpaper.
The boutique displays various Men's pieces from the Fall Winter show, designed to bring a touch of urban sophistication to the winter wardrobe. Handbags and accessories have been inspired by Fendi packaging, framed in black and embellished with the Fendi Roma logo in signature Fendi yellow.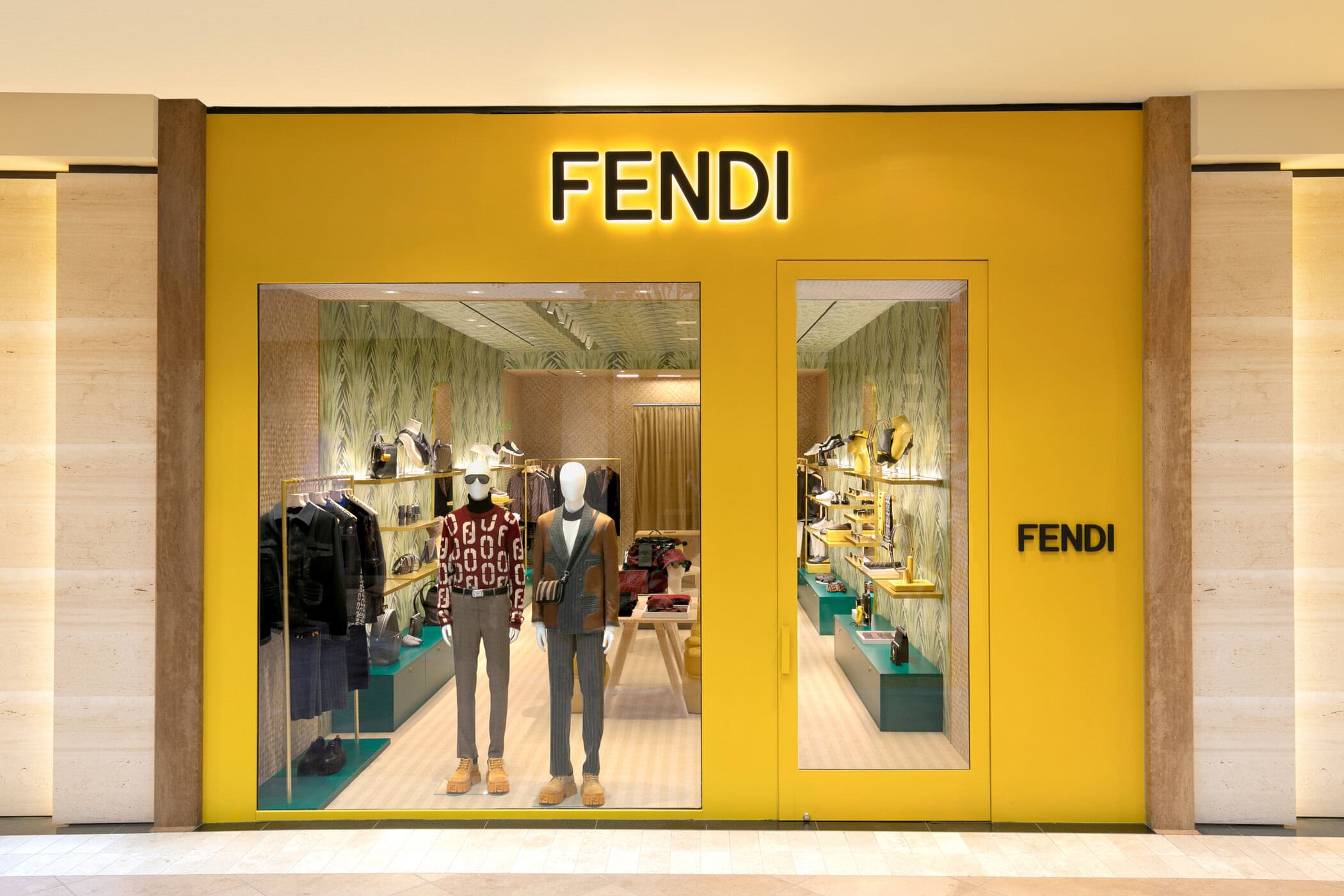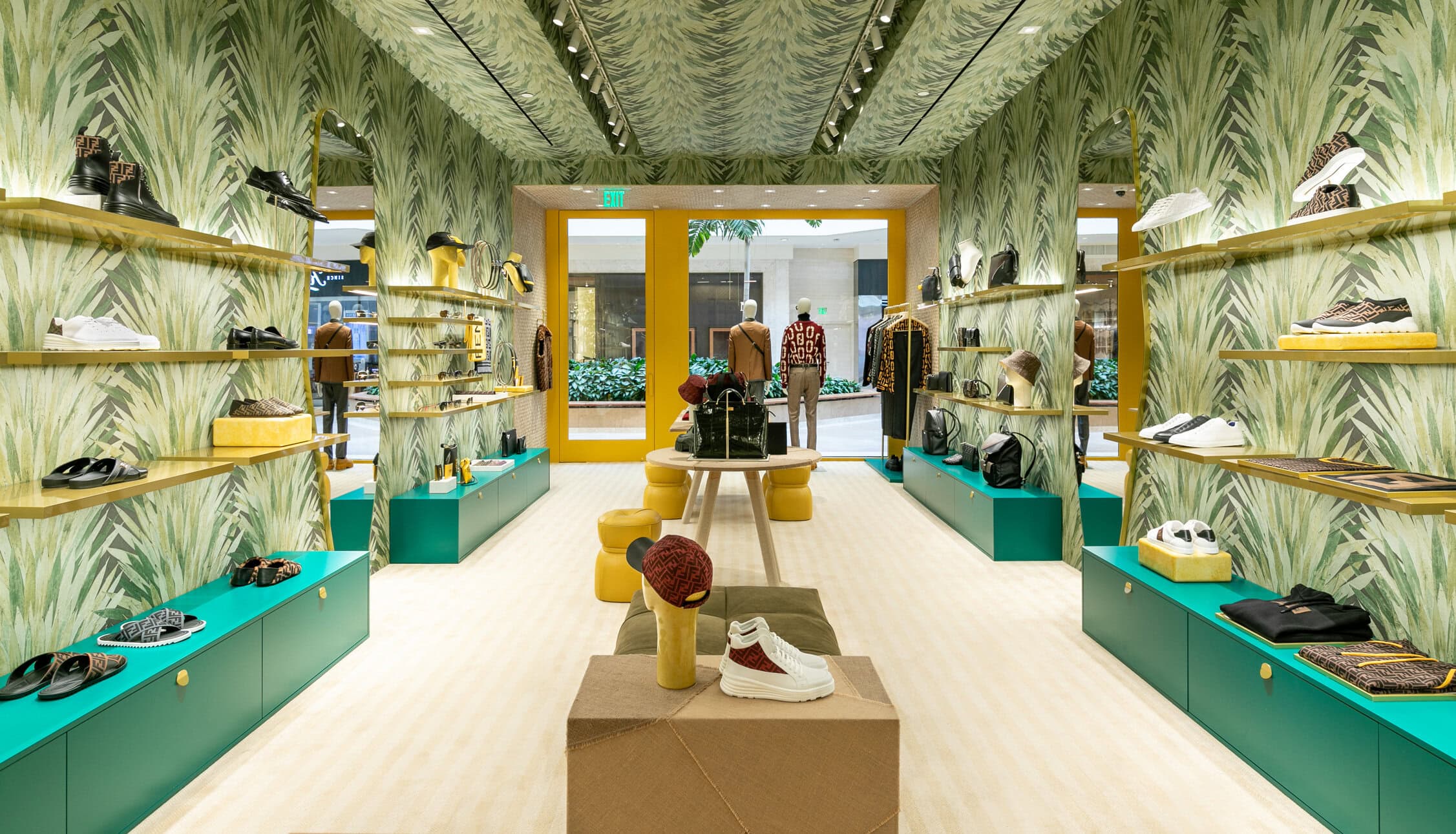 Location |
3333 Bristol St, 1631,
Costa Mesa, CA 92626
---