Review of Fendi #FendiPeekaboo Spring 2021 Ad Campaign by Director Sophia Li, Director of Photography Isabella Tan and Photographer Andy Harrington with Naomi Watts
Naomi Watts unleashes her wild side in a playful and cathartic new campaign for Fendi. The Spring 2021 campaign, which highlights the house's Peekaboo bag, was directed by Sophia Li with Director of Photography Isabella Tan and photographer Andy Harrington.
Given that the campaign coincides with the launch of Fendi's new flagship boutique in Sydney, Australia, where Watts spent part of her childhood and began her acting career, the actor is a fitting star. The campaign gives us a fun glimpse into her everyday life during the lockdown.
The film begins with an average day for Watts inside her New York City apartment. As she grows more and more restless, her sense of calm becomes unstable until finally her pent-up energy is released in a joyous flurry of movement, dance, and primal screaming. The emotional shift is smartly anchored by the film's soundtrack, which changes from ambient instrumentals to indie-electropop banger.
The campaign is a fun and thoughtful way to express the versatile nature of Watts' co-star, the Peekaboo bag.
By playing with our expectations of both the sophisticated nature of Fendi and Watts' mystique as an artist, it sends an uplifting message that emphasizes the importance of personal rediscovery and expression.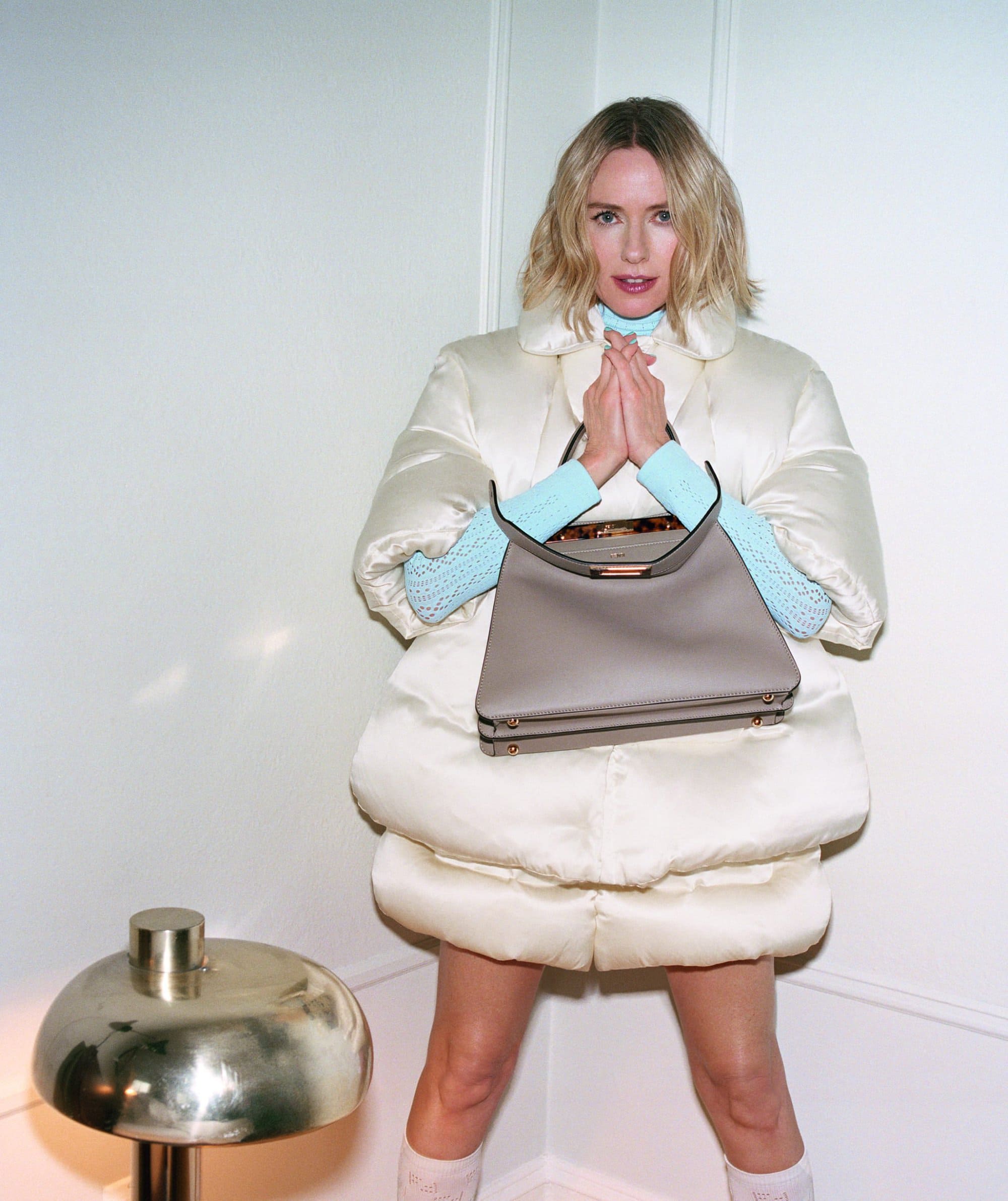 Fendi Creative Director | Silvia Venturini Fendi
Director | Sophia Li
Executive Producer & Talent Director | Rikki Keene
Fashion Editor | Melissa Levy
Director of Photography | Isabella Tan
Lighting Design and Photographer | Andy Harrington
Talent | Naomi Watts
Hair | Ryan Trygstad
Makeup | Mary Wiles
Set Design | Kyle Hagemeier
Movement Director | Elena Vazintaris
Producer | Antonia Tedroff
Project Manager | Mollie Dixon
Editor | Nicholas Blatt
Music | "Beggin (Gang Signs Remix)" by HUMANS
---