A Bitter Sweet Recipe
Review of Fendi Spring 2024 Fashion Show
By Lizzy Bowring
THE COLLECTION
Structured Simplicity

Contemporay appeal

visually compelling
Sartorial ease
Formulaic
Familiar Ground
Lack of Novelty
THE VIBE
THE THEME
Fendi is a brand that continues to brim with anticipation. As a new collection unfurls each season, there is a hushed expectancy surrounding the narrative Kim Jones will weave. For this particular season, Jones took inspiration from the timeless avenues of Rome, where an understated elegance exists—a celebration of personal freedom and self-expression. This emotive yet thoughtful avenue of inspiration took Jones through the conduits of the Roman essence. With an intuitive eye, he crafted this narrative for women who dress for themselves, channeling the essence he sees in Silvia and Delfina daily. In the collection, the ordinary is transformed, histories intertwine, and a distinctly Roman insouciance is evoked, setting Jones on a sartorial expedition that blurs the lines between everyday wear and the pinnacle of luxury – a true embodiment of the art of effortless dressing while also embracing imperfections as a reflection of human authenticity and the quiet confidence that comes from authentic self-expression.
THE BUZZWORDS
#simple geometry #sartorial ease #understated luxury #refined minimalism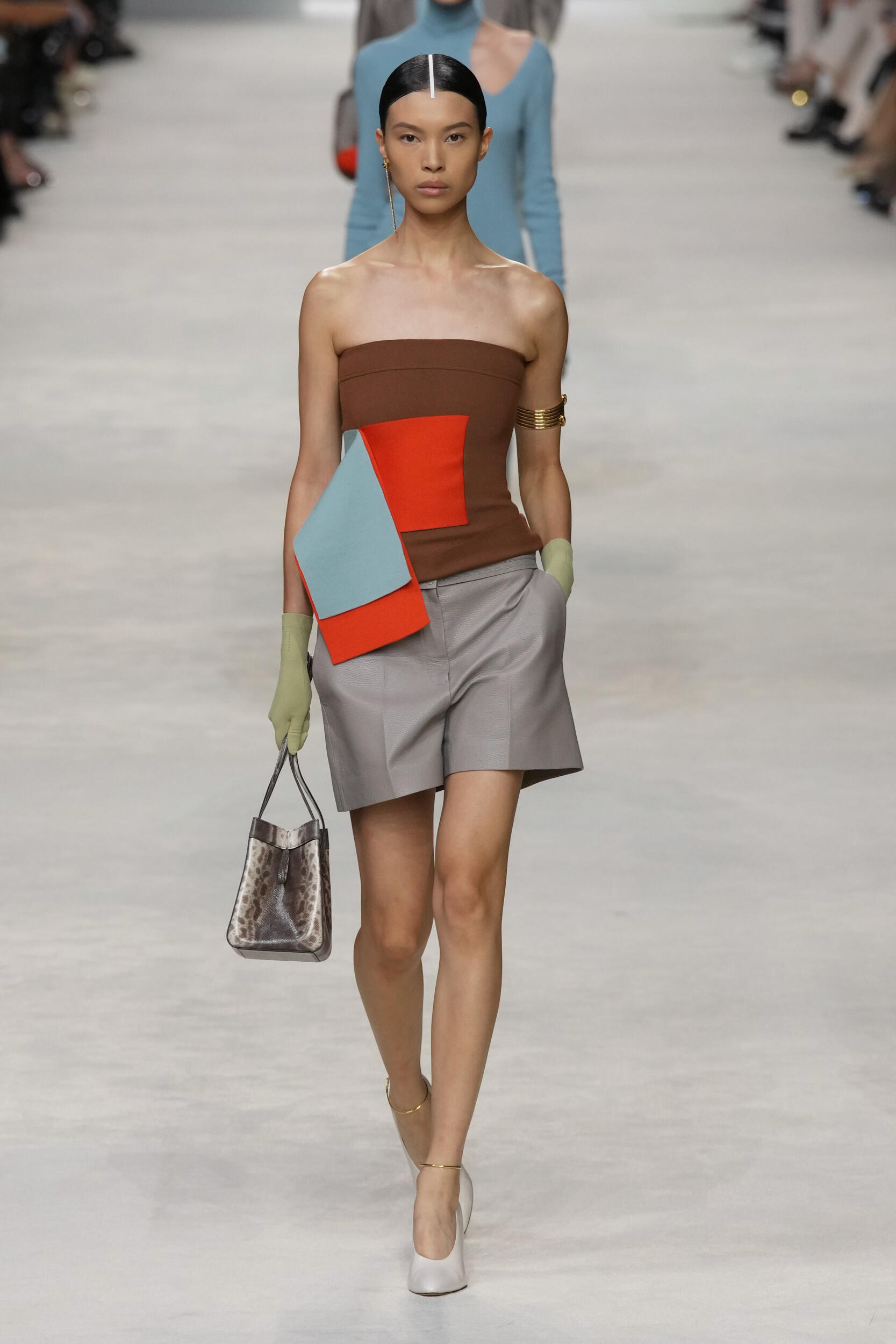 THE SHOWSTOPPER
Look # 30
Echoing the vibrancy of past and present – a nod to the '90s – the iconic double-F danced anew in a Mondrian-esque puzzle. A colourful blend of bold geometry, the 1990s puzzle-print of the double-F was pulled from the archive bursting forth in abstract panels that elegantly cascaded, framing the sinuous silhouette, a testament to Fendi's timeless artistry juxtaposed with bold geometric evolution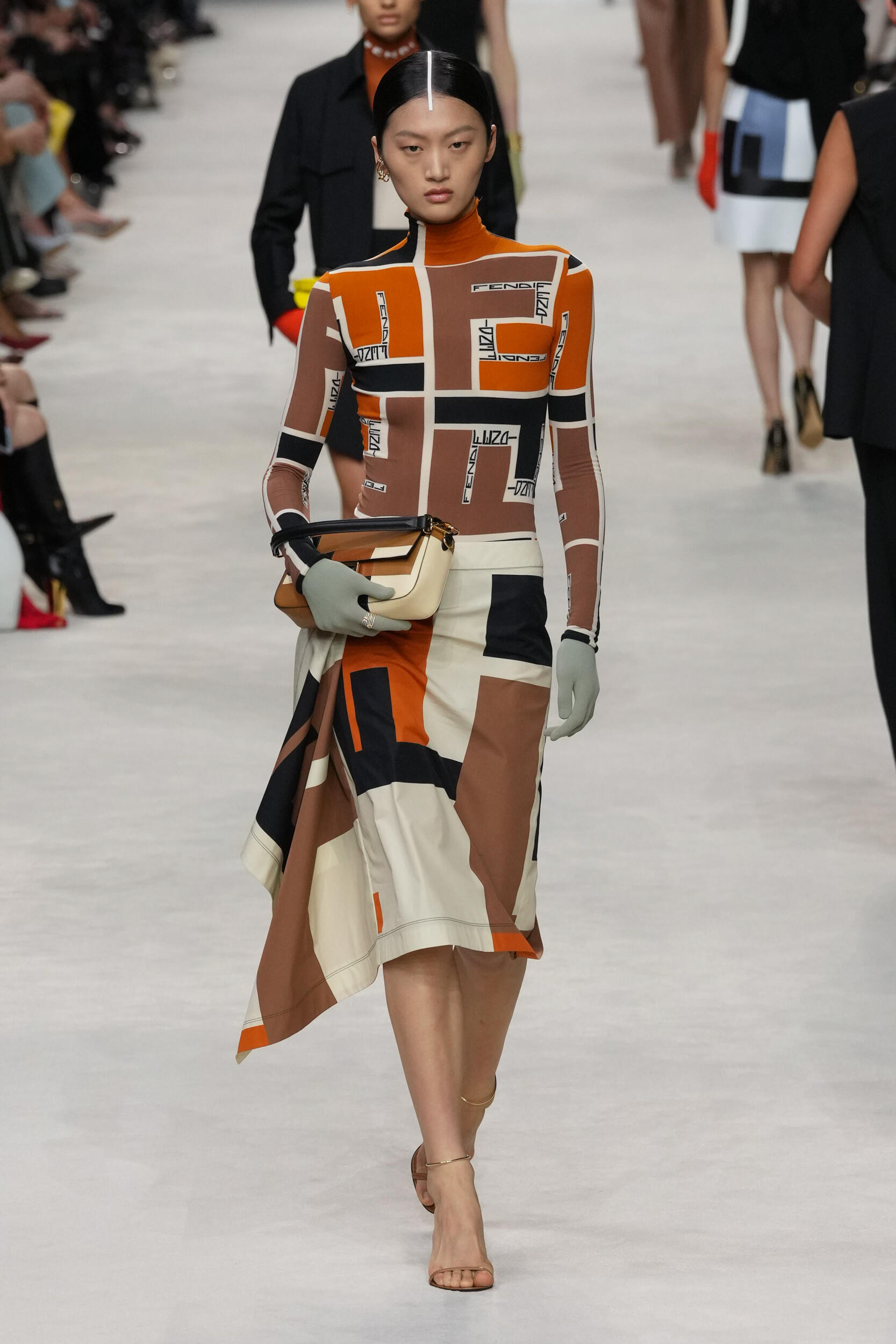 THE DIRECTION
THE QUOTE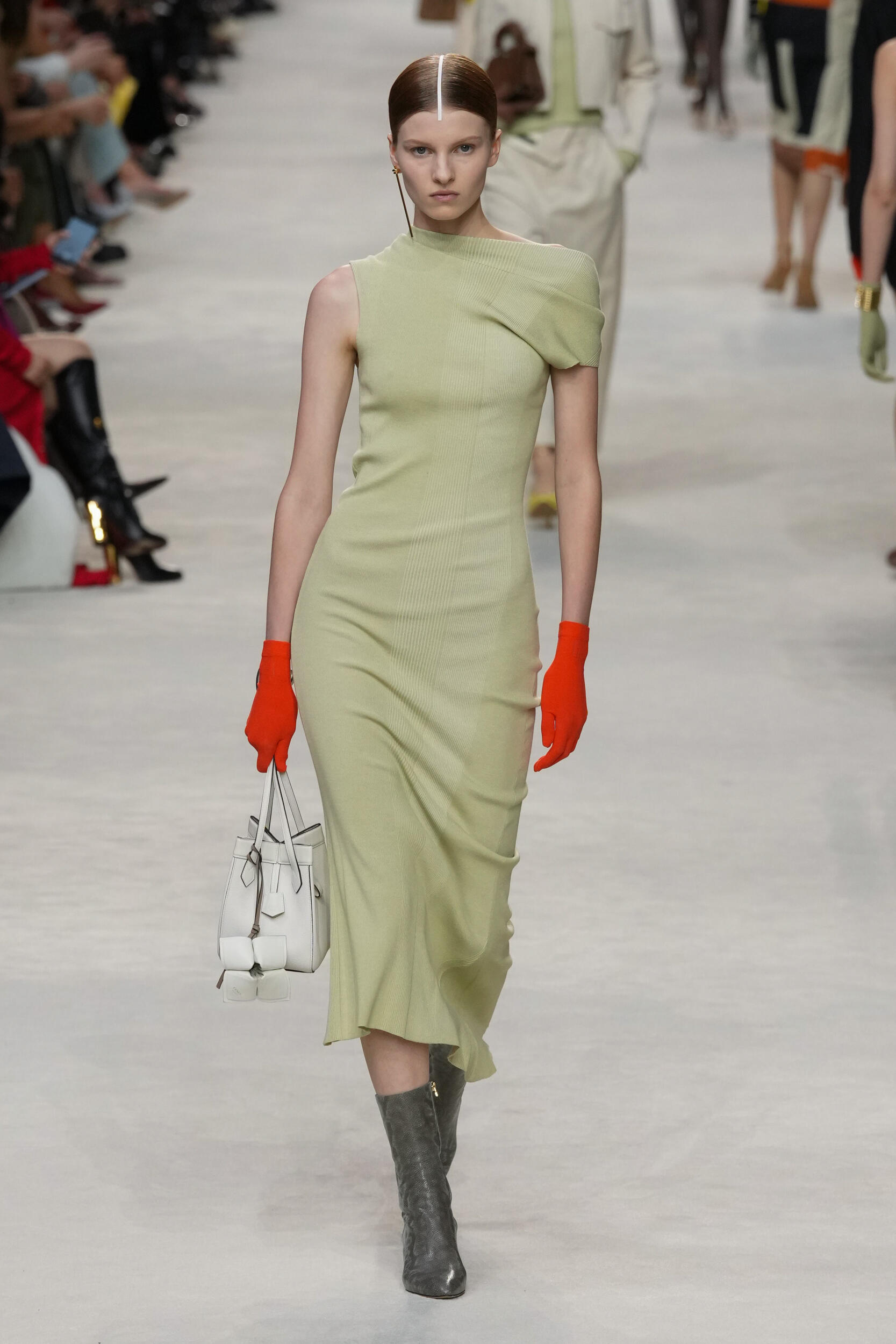 Kim Jones's vision for Fendi this season draws on Rome's inherent freedom, where perceived imperfections translate into genuine perfection. A sense of duality envelopes the collection, fusing masculine materials like fine kid mohair with delicate silks and knits. Every detail, from the curtain waistband of tailored trousers unveiled in its construction to the playful exploration of the FF logo, resonates with Fendi's ethos.
THE WRAP UP
This collection is a testament to Fendi's timeless appeal, where heritage intertwines with innovation. Guided by the resonant tones of "This Bitter Earth / On the Nature of Daylight," every design harmonizes Fendi's storied past and its forward-looking future. It's a symphony of materials, motifs, and memories—a bittersweet recipe that captures the heart of Rome and the spirit of every Fendi woman. The distinct sense of duality—a hallmark of Fendi's ethos—is ever-present. While the collection showcased an admirable blend of geometric patterns and color blocking, its underlying philosophy stood out prominently: the belief in the power of clothing to be both opulent and subtly subversive. The result? Although not groundbreaking, this collection resonates with the notion that fashion can seamlessly oscillate between everyday simplicity and the zenith of luxury.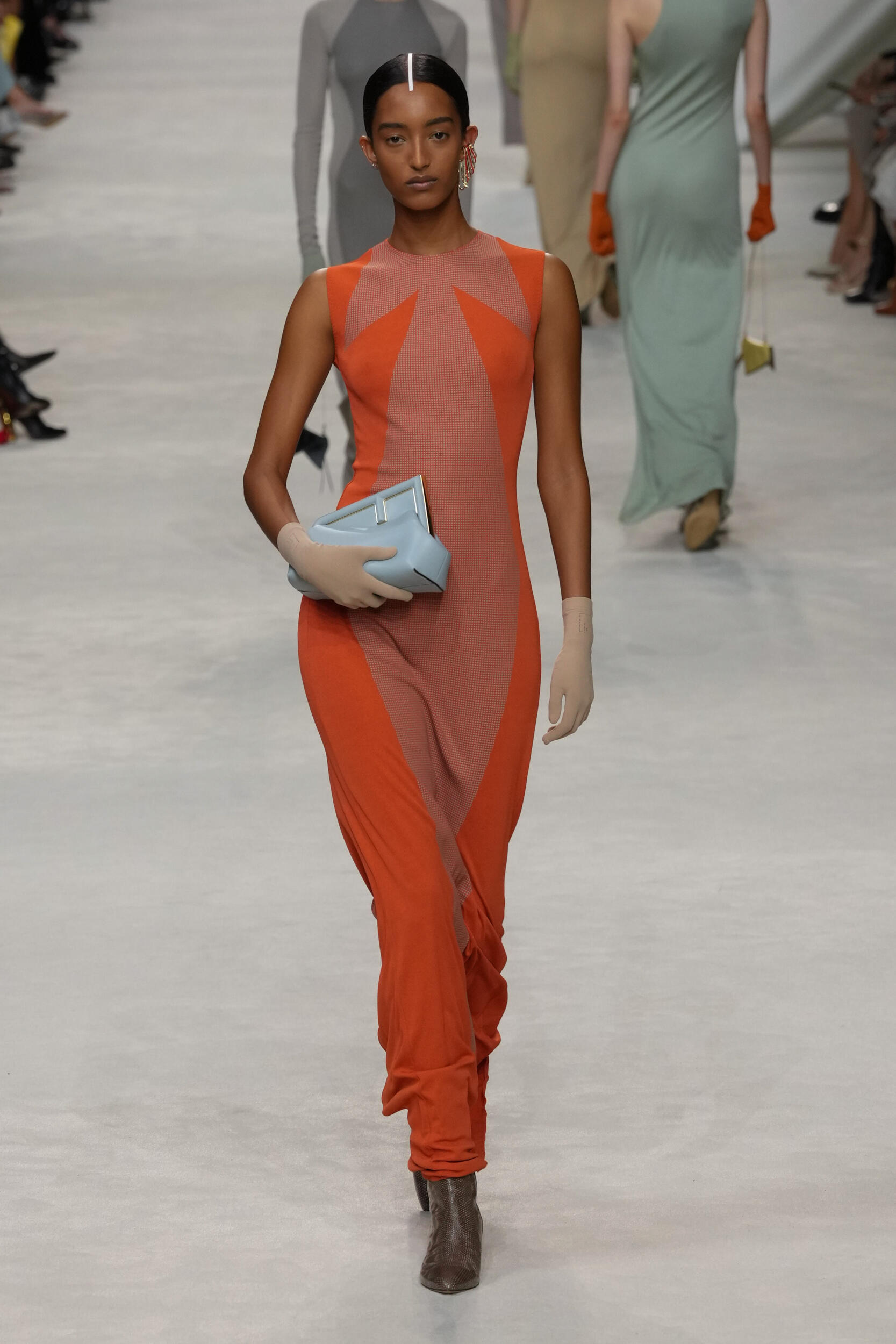 ---