Review of 'The Baguette Walk' Spring 2021 Ad Campaign by Fendi Creative Director Silvia Venturini Fendi and Videos by Studio Araw with Talent Ana Girardot, Maria Bernad, Nini Li-Yun Hu, and Fatdwa Diawara
Fendi walks the walk in a new campaign celebrating a special new edition of their iconic Baguette bag: the Baguette 1997.
This re-edition of the bag forms the centerpiece of Fendi's summer capsule. Inspired by the creation of the original Baguette bag by Silvia Venturini Fendi in 1997, the new edition pays homage to the original's silhouette while updating it with some retro-inspired patterns and hardware.
The new-old design is celebrated in a series of three short and sweet campaign videos, perfectly geared to bring a mid-season burst of summertime energy to Fendi's social media channels.
The series stars French actress Ana Girardot, Spanish creative Maria Bernad, Chinese model and painter Nini Li-Yun Hu and model Fatdwa Diawara as they step out for a summer day on the streets of Paris. With excellent style and adventurous attitude, this girl gang is the perfect group of heroines to embody the bag's energy of practicality and possibility.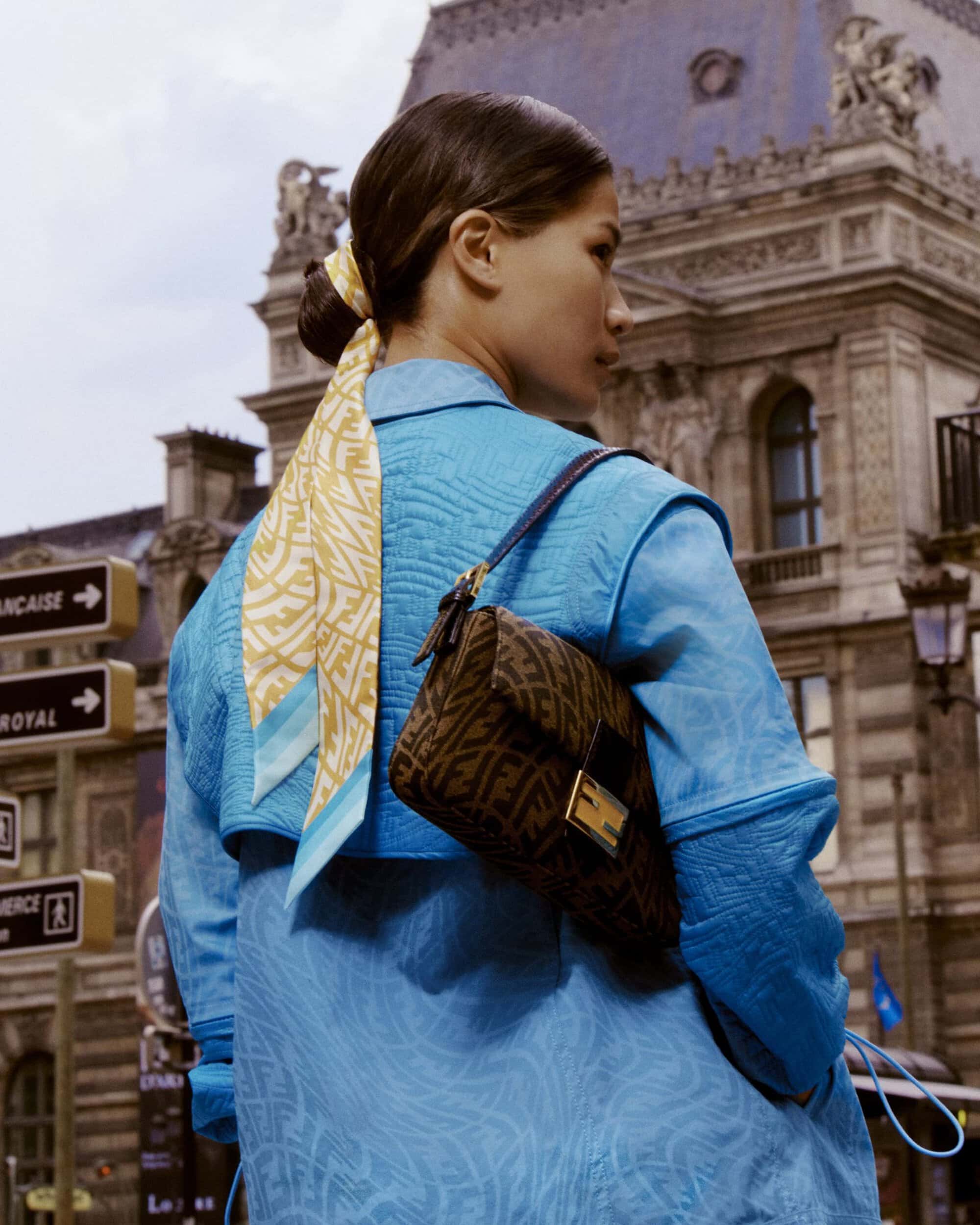 Fendi Creative Director | Silvia Venturini Fendi
Videos | Studio Araw
Talent | Ana Girardot, Maria Bernad, Nini Li-Yun Hu, and Fatdwa Diawara
Location | Paris

---