Review of Fendi Fall 2022 Ad Campaign by Creative Director Ronnie Cooke-Newhouse and Karl Bolander with Photographer Craig McDean with models Bella Hadid, Julia Nobis, Rayssa Medeiros, Steph Shiu, and Victoria Fawole
Fendi balances strength and softness with a new campaign for its Fall 2022 women's collection. The crisp and focused campaign features creative direction from Ronnie Cooke-Newhouse and Karl Bolander with photography by Craig McDean and film direction by Julien Pujol.
The campaign keeps things conceptually and visually simple, allowing the collection's spirit to shine through: a synthesis of historical references to the 1940's and 90's (an interesting combination) through the lens of signature Fendi design codes that lands at a rich textural juxtaposition of hardness and softness.
McDean captures his leading ladies – fronted by Bella Hadid, who, appearing in her first Fendi campaign since 2017, is sure to create a lot of buzz – in editorial style portraiture in both group and individual compositions. The photographer shifts between calmly neutral and brightly colored backdrops, either letting the colors of the collection sing on their own or entering them into loud and playful chromatic harmonies.
The accompanying short film puts this imagery in motion, using slick camera work and editing and summoning classic supermodel energy via high-powered fan to convey the dynamic styling power of the collection.
Simple and classic, the campaign is abundantly stylish in a way that is unmistakably Fendi.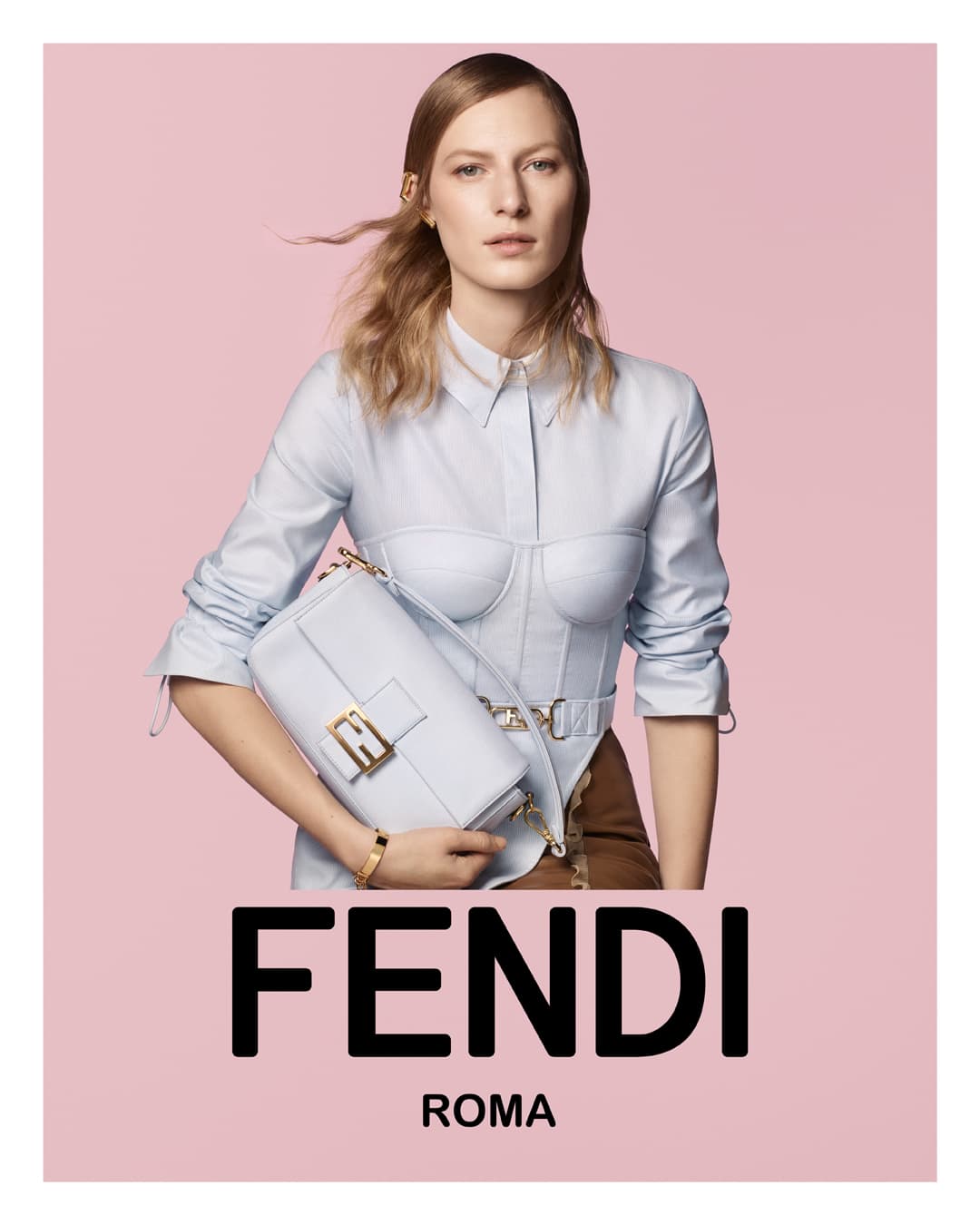 Creative Director | Ronnie Cooke-Newhouse and Karl Bolander
Photographer | Craig McDean
Film Director | Julien Pujol
Models | Bella Hadid, Julia Nobis, Rayssa Medeiros, Steph Shiu, and Victoria Fawole
Stylist | Melanie Ward and Ellie Grace Cumming
Hair | Anthony Turner
Makeup | Peter Phillips
Casting Director | Shelley Durkin
Set Designer | Andrea Cellerino

---