Review of Ferragamo Pre-Fall 2023 Ad Campaign by Photographer Tyler Mitchell
Immerse yourself in the effortless allure of the Ferragamo Pre-Fall 2023 collection—a wardrobe that exudes minimalist elegance and draws inspiration from the American Western aesthetic. Maximilian Davis pays subtle homage to Salvatore Ferragamo's iconic legacy, infusing clean cuts and versatile denims with a modern twist. Gingham prints, belt-wrapped bags, and loafers evoke the spirit of the era, while maintaining a contemporary edge.
Photographed by the talented Tyler Mitchell, the campaign captures the essence of Ferragamo's universe—a harmonious blend of modernity and timelessness. Mitchell's artistic lens beautifully translates the brand's vision, presenting a fresh and immersive reflection. The campaign showcases the minimalist silhouettes of gold foiled eelskin bustier dresses, reinterpreted Rainbow sandals, and impeccably crafted handbags. These pieces seamlessly integrate into the Ferragamo narrative, becoming timeless symbols of the brand's evolution.
The Ferragamo Pre-Fall 2023 collection embodies the fusion of classic elegance and contemporary sophistication. Maximilian Davis' innovative designs take center stage, showcasing his talent for reinventing everyday essentials. With Tyler Mitchell's artistic direction, the campaign captures the relaxed yet refined spirit of Ferragamo. Explore a captivating world where tradition meets modernity, and experience the allure of Ferragamo's Pre-Fall collection—a testament to the brand's unwavering commitment to style, quality, and timeless luxury.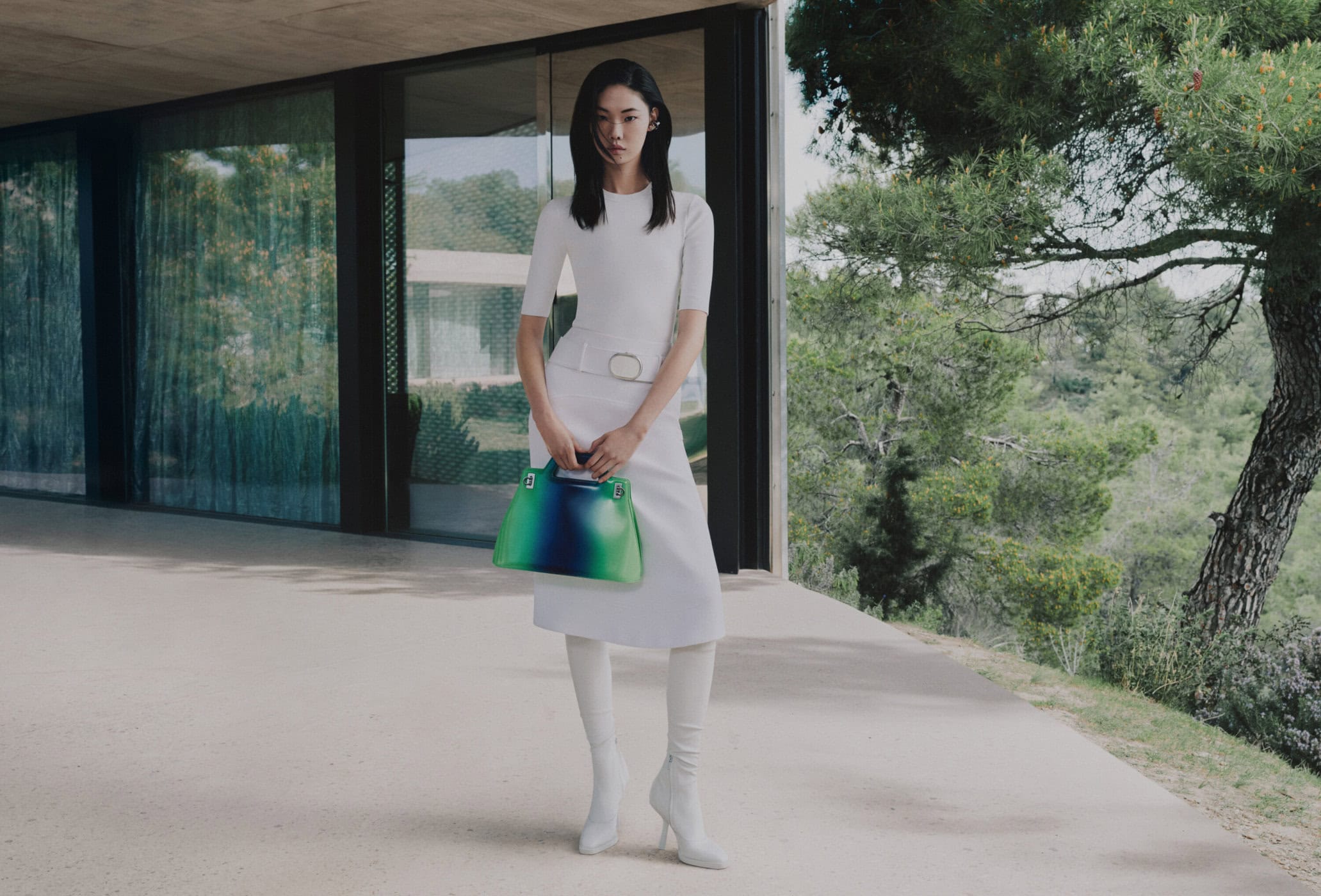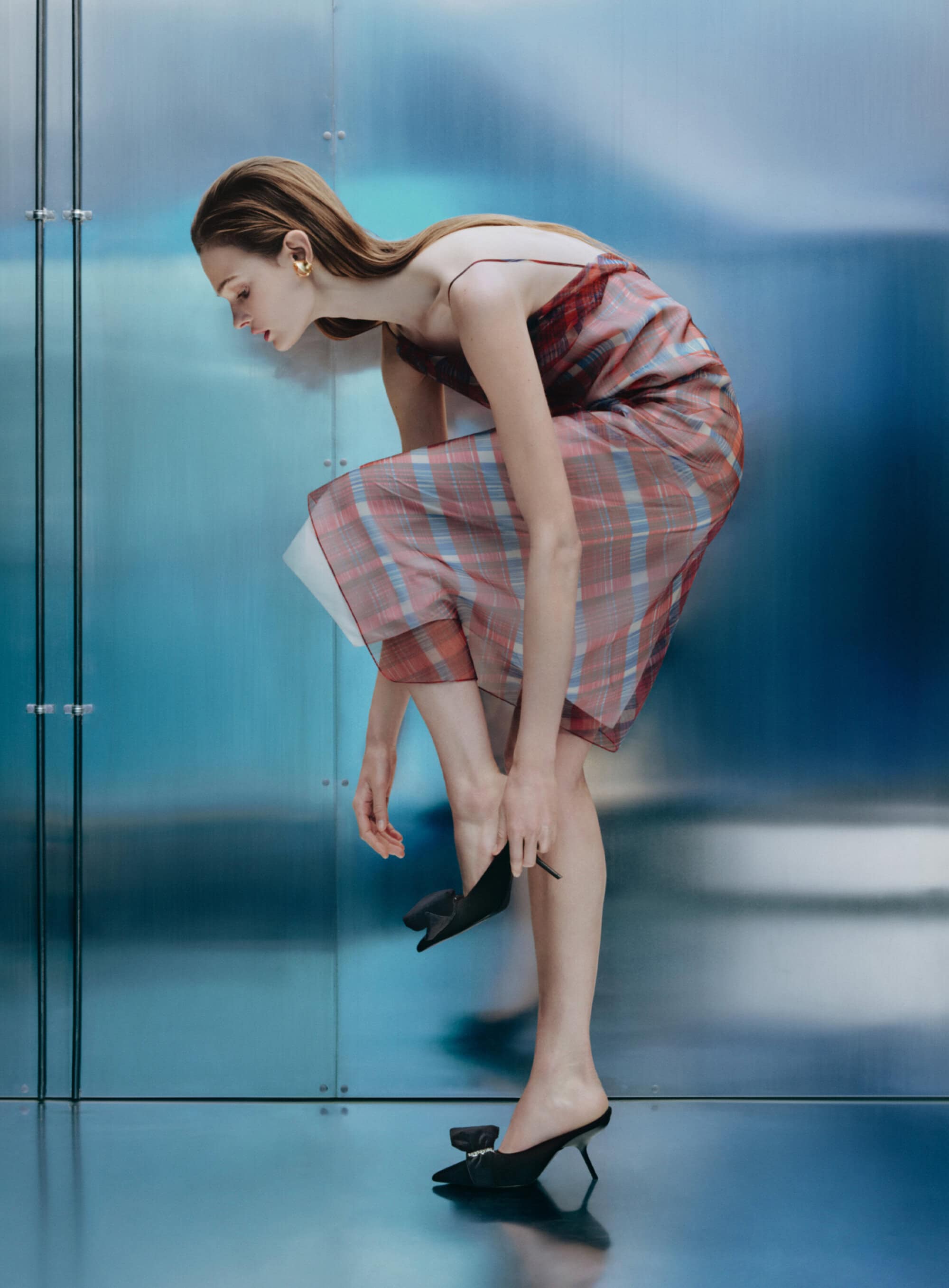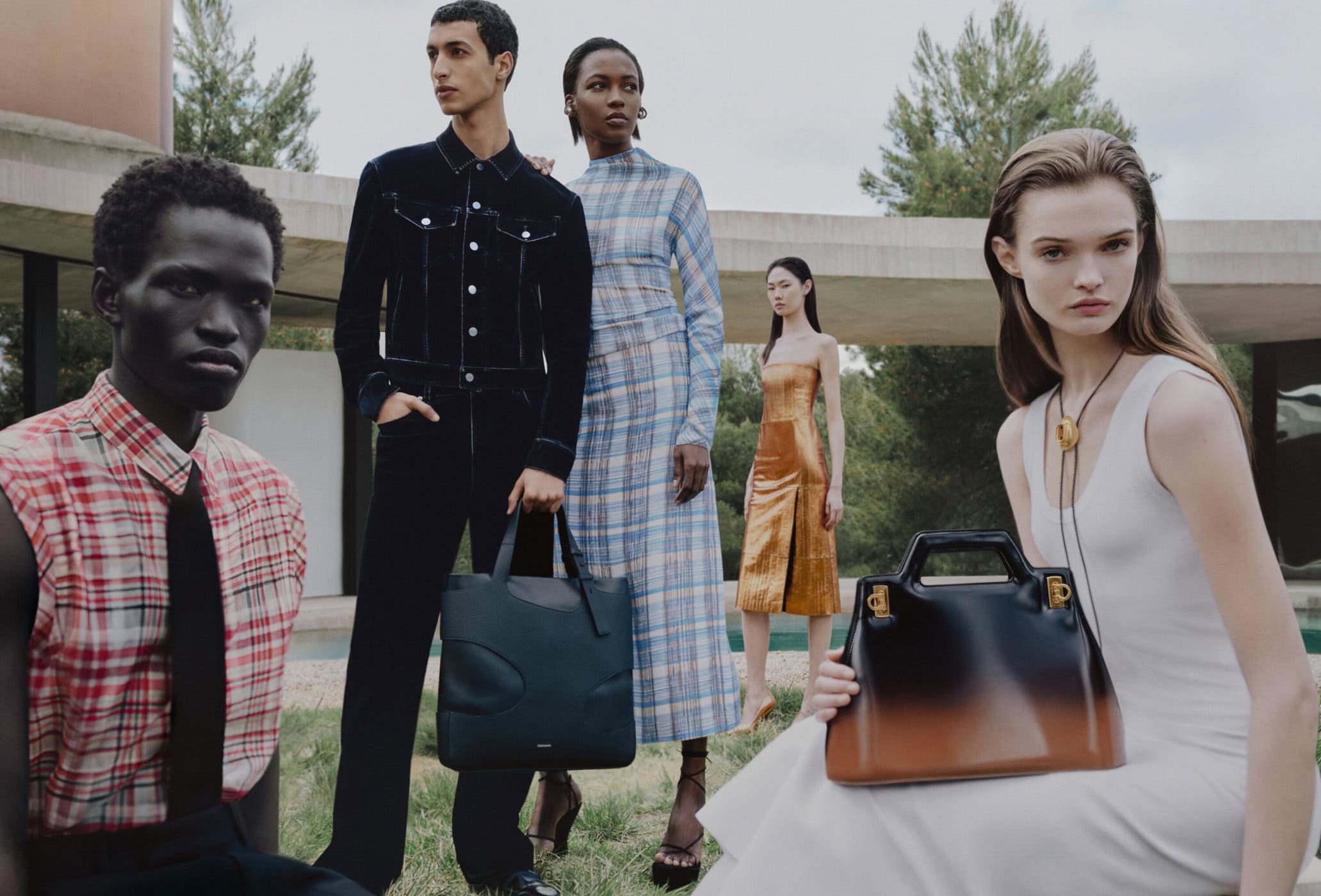 Ferragamo Creative Director | Maximilian Davis
Photographer | Tyler Mitchell


---