Review of Florence & Fortitude Spring 2023 Ad Campaign by Creative Director Anna James and Elizabeth James with Photographer Steven Chee with model Linnea Gröndahl
Florence & Fortitude embraces the transformative yet timeless power of the sea in its new campaign for Spring 2023, which was captured by photographer Steven Chee.
Founded by sisters Anna and Elizabeth James, who share a background in environmental law, the young New Zealand-based brand encourages conscious consumption with made-to-order and small-batch approaches built into its historically minded yet contemporarily feminine collections – of which this is only the second.
Florence & Fortitude is a return to the lost connection of what we wear, how its made, and the transformative significance it takes on. Rooted in a personal family legacy of dressmaking and universal story of perseverance as sisters and designers, we have merged our environmental law backgrounds with design to not only create, but to create consciously and with purpose."

– Anna and Elizabeth James, Florence & Fortitude Creative Directors
Captured on the beaches of Australia's southeastern coast, Chee's campaign imagery finds an elegant juxtaposition between the intentional lines of the collection and the rugged beauty of the sea and shore. Airy, elegant, and earthy, the campaign is a focused look at the collection that also subtly emphasizes the brand's commitment to bettering our planet through conscious design and consumer choices.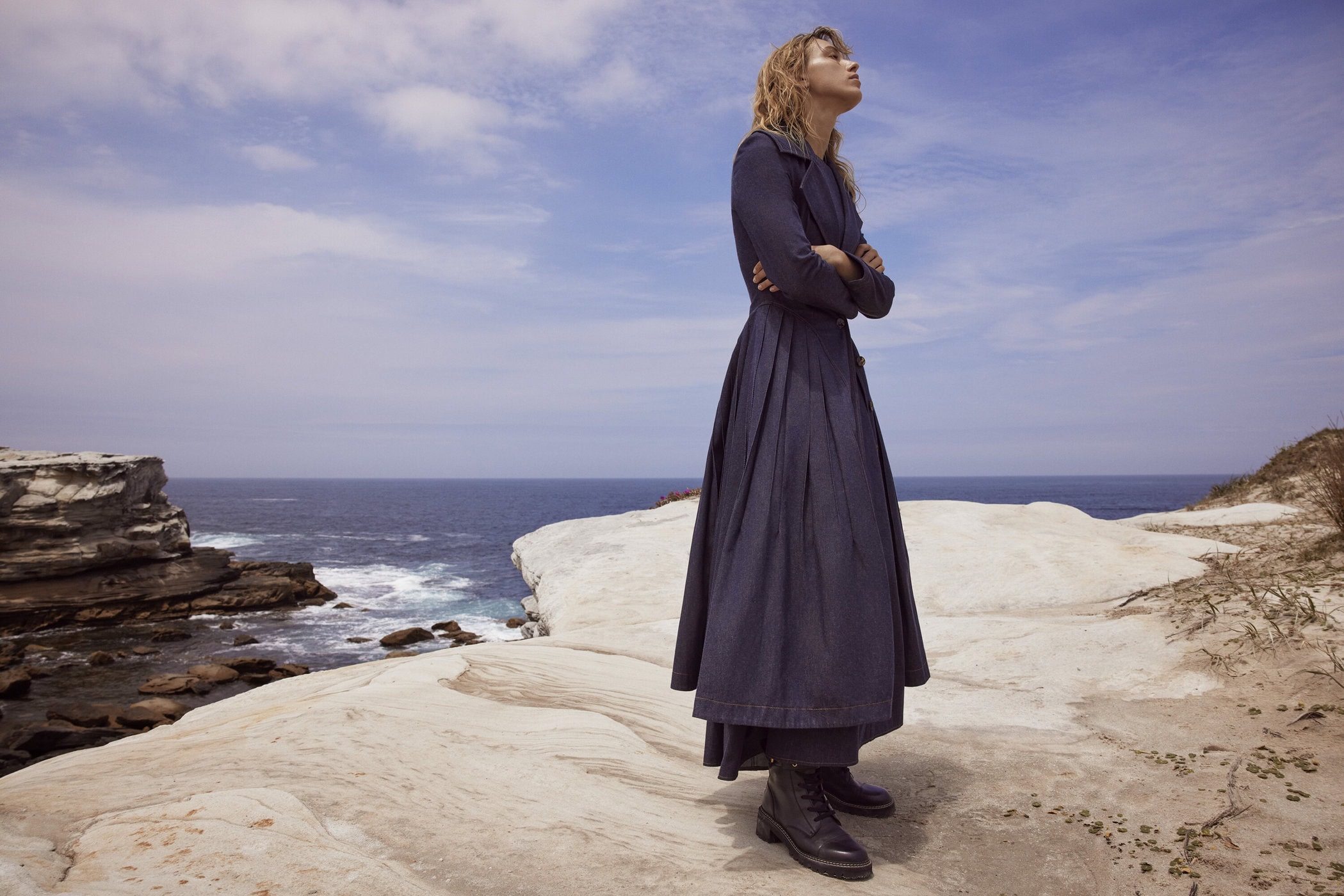 Florence & Fortitude Creative Director | Anna James and Elizabeth James
BPCM | Dewey Bunfill and Kathy Acimovic
DLM AU | Dolores Lavin
Photographer | Steven Chee
Digital Operator | Pamela Pirovic
Models | Linnea Gröndahl, Chic Management
Stylist | Charlotte Stokes
Hair & Makeup | Kristyan Low
Photo Assistant | Jordan Mung
Assistant | Rosie Des Torres
Location | Potter Point Kurnell, New South Wales, Australia
---