Review of GCDS Spring 2023 Ad Campaign by Creative Director Giuliano Calza and Photographer Zhong Lin with model Nicola Peltz Beckham
GCDS synthesizes nostalgia and nowness with its new campaign for Spring 2023. Photographer Zhong Lin captures actor, model, and it-girl Nicola Peltz Beckham.
The campaign imagery channels 90s teen rom-com energy with perhaps just a touch of Lynchian surreal dread courtesy of the endless wall of curtains – but instead of Twin Peaks' red, their soft purple lends a nostalgic and feminine touch. Coupled with the purple carpet and bed, as well as the Y2K inflections in the collection (including a very cool SpongeBob dress), the imagery suggests an abstract exploration of childhood, particularly the solitude of being a kid in one's childhood bedroom, with the various moments of loneliness, wonder, confusion, and play that come with it.
Among this atmosphere, Peltz Beckham oscillates between glammed-up femme fatale and girl next door, sometimes synthesizing both attitudes into one look.
It's a strong outing for a brand that is so interested in exploring American streetwear and cultural intersections without losing that iconically Italian sense of glamor. Reimagining retro Hollywood and vintage nostalgia with one of today's rising stars, the campaign feels very tuned into trends while aspiring to timelessness.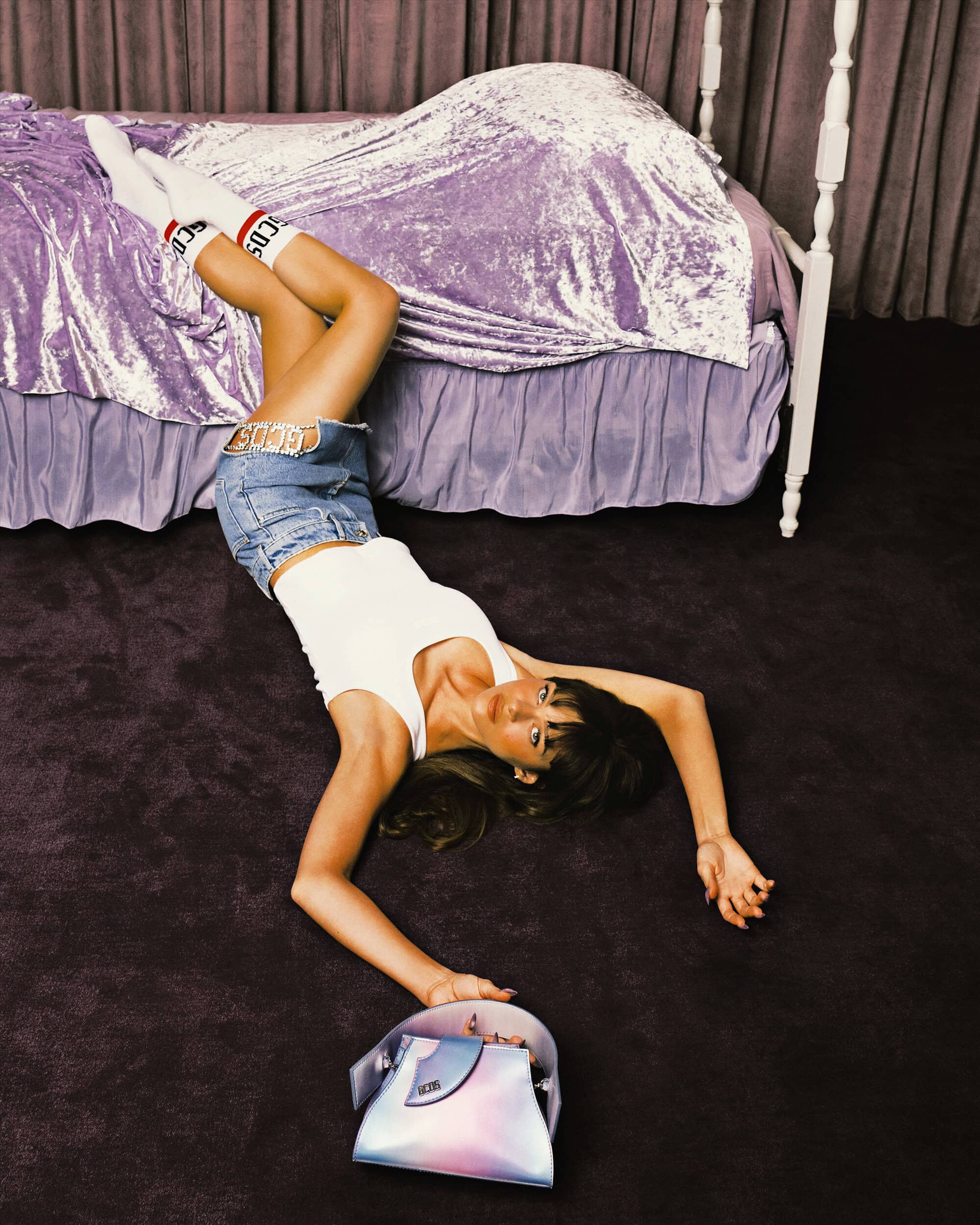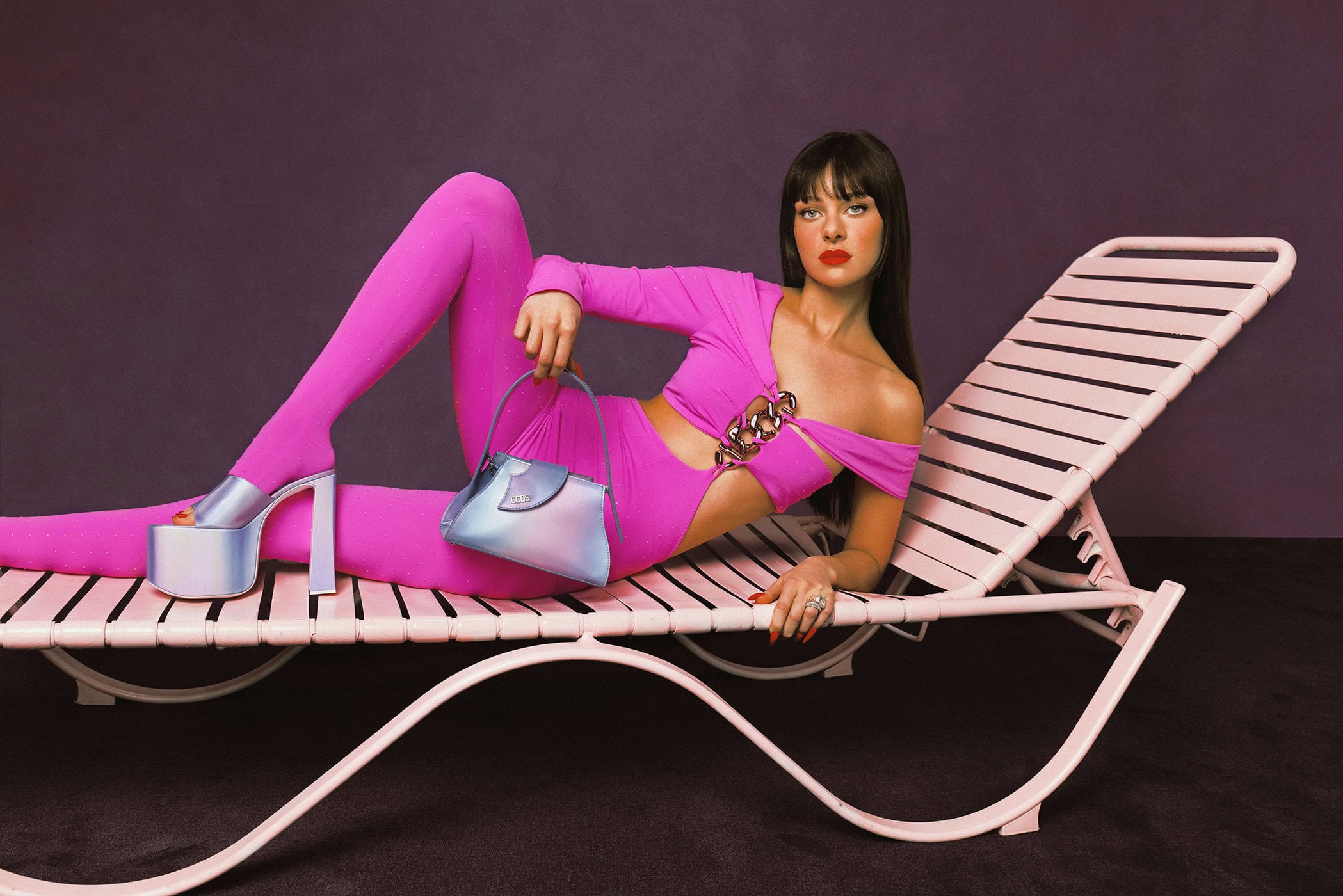 GCDS Creative Director | Giuliano Calza
Photographer | Zhong Lin
Models | Nicola Peltz Beckham
Hair | Adir Abergel
Makeup | Kate Lee
Manicurist | Emi Kudo
Production | Tiagi

---