Review of Gentle Monster Optical Collection 2024 Ad Campaign by Creative Director Yuann of Agency kdzfrmnowhere with models Nana Komatsu and Shinichi Osawa
Gentle Monster invites us to Gentle High School with the new campaign for its 2024 Optical collection, realized by director Yuann and his production agency kidzfrmnowhere with photography by Hiroshi Manaka.
The campaign does amazing work to create a fully realized world and narrative through just a few well-selected elements. Though the images take shape before all-white studio backdrops, the props of futuristic melee weapons and robotic suits and the styling that borrows from school-girl uniforms do enough to situate us in a futuristic battle high school training the next generation of scholar-warriors to protect humanity.
In each portrait, Gentle Monster's subtly futuristic take on eyewear blends right in to the near-future, sci-fi aesthetic – a testament to the brand's unflagging cool factor.
The accompanying short films further the world of Gentle High School, using great stage combat choreography to give us a look at fight training, as well as some amazing robotic suits that actually function and are wearable – an impressive feat of engineering that is another example of the brand going above and beyond in its campaign production.
The campaign is another excellent entry into the futuristic and strange universe of Gentle Monster, which when it comes to marketing continues to be one of the most exciting brands working in eyewear, or any fashion category, today.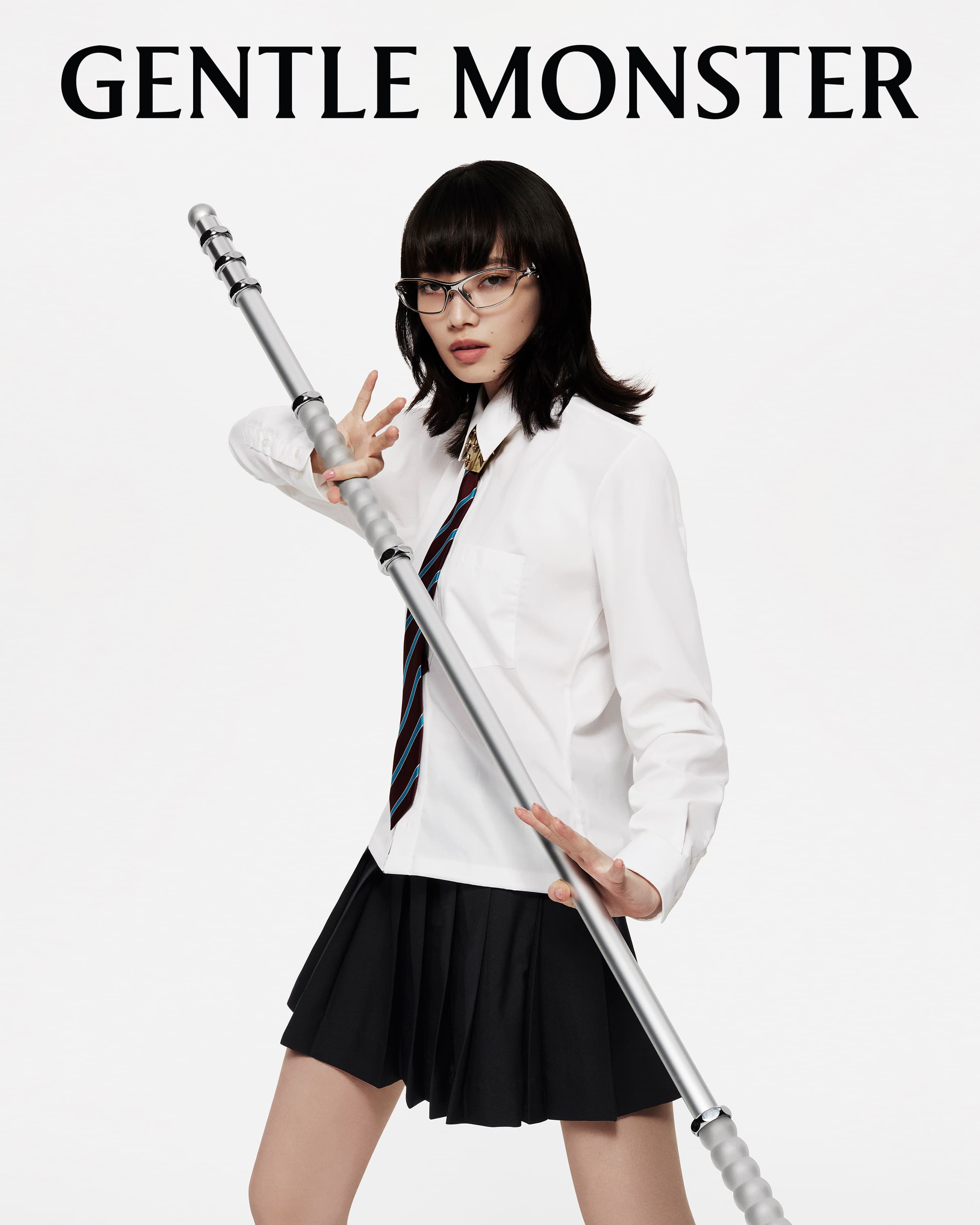 Gentle Monster Creative Director | Hankook Kim
Agency | Ikidzfrmnowhere
Director | Yuann
Photographer | Hiroshi Manaka
Models | Nana Komatsu and Shinichi Osawa
Stylist | Ayaka Endo
Hair | Tsubasa Dicky

---