---
In history textbooks, the Renaissance is a thing of the past: an ended time period, and an era one only reads about. Gucci Creative Director Alessandro Michele, however, is reminding the world the power of this rebirth era is still among us today. Just take a look at the Gucci headquarters in Rome: not only is it located in arguably in the capital of the art world, but a fresco by Rafaello dresses the building's ceiling. For Gucci, fine art is not just a thing of the past, but a living and extensive element of the past, present, and future.
Lensed by Julia Hetta, this GG Marmont ad campaign is taking a 17th century root to revitalize their 21st century brand. With new horizons approaching in their company, Gucci is taking a step back from mainstream models and turning their collection to fine art— just as the painters of the Renaissance turned away from Baroque style to revolutionize art. Here, Michele and Hetta are utilizing the finest materials that construct their handbags as straight correlation to the finest art of our world so far. Gucci has mirrored the Dutch still-life paintings to such perfection that the campaign's images even fall in line with some of the primary rules of diagonals, thirds, and alignment as seen in the original Dutch still-lifes.
As the Netherlands ruled waves, imports, and their trade empire in the 17th century, economic dominance eventually lead to their prosperity being translated through their still-life paintings. These symbols of luxury and decadence have transformed today to be the perfect canvas for the brand whose double "G" symbol has become as a similar notorious, affluent symbol to the world.
This GG Marmont campaign proves the visuals of the 17th century art revolution are applicable and influential even today. The dramatized lighting, utilization of food and props, and the display of achievement is not lost in society today— and we have the 17th century to thank for it. Just as the still-life paintings were a sign of Dutch exuberance, the Double "G" has become a notion with the same connotations. Alessandro Michele, Julia Hetta, and the Gucci team have proved that history never truly dies and, in fact, still has the power to revolutionize the world as we know it. Whether it is the 17th or 21st century, a renaissance is dawning and Gucci is leading the forefront.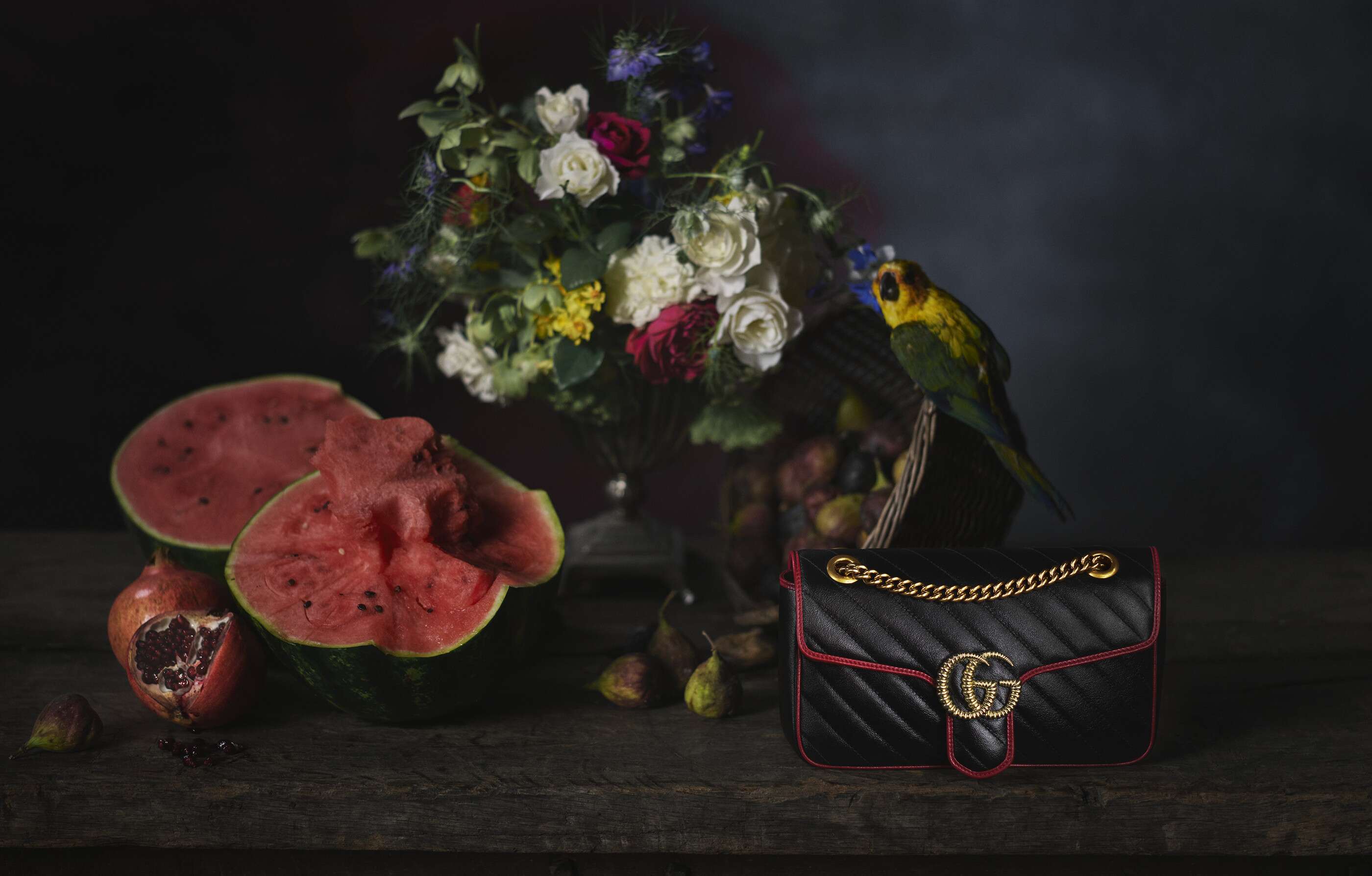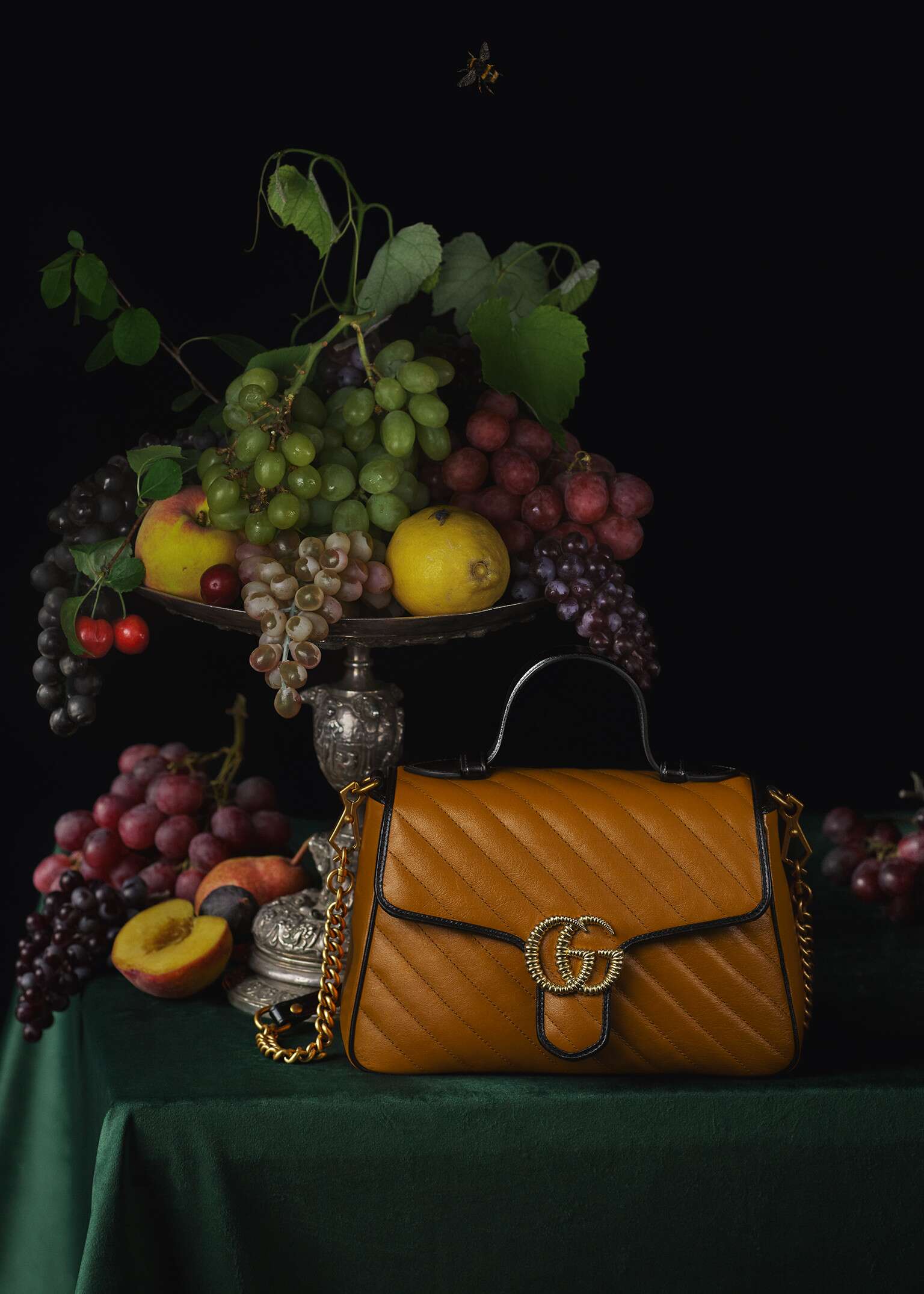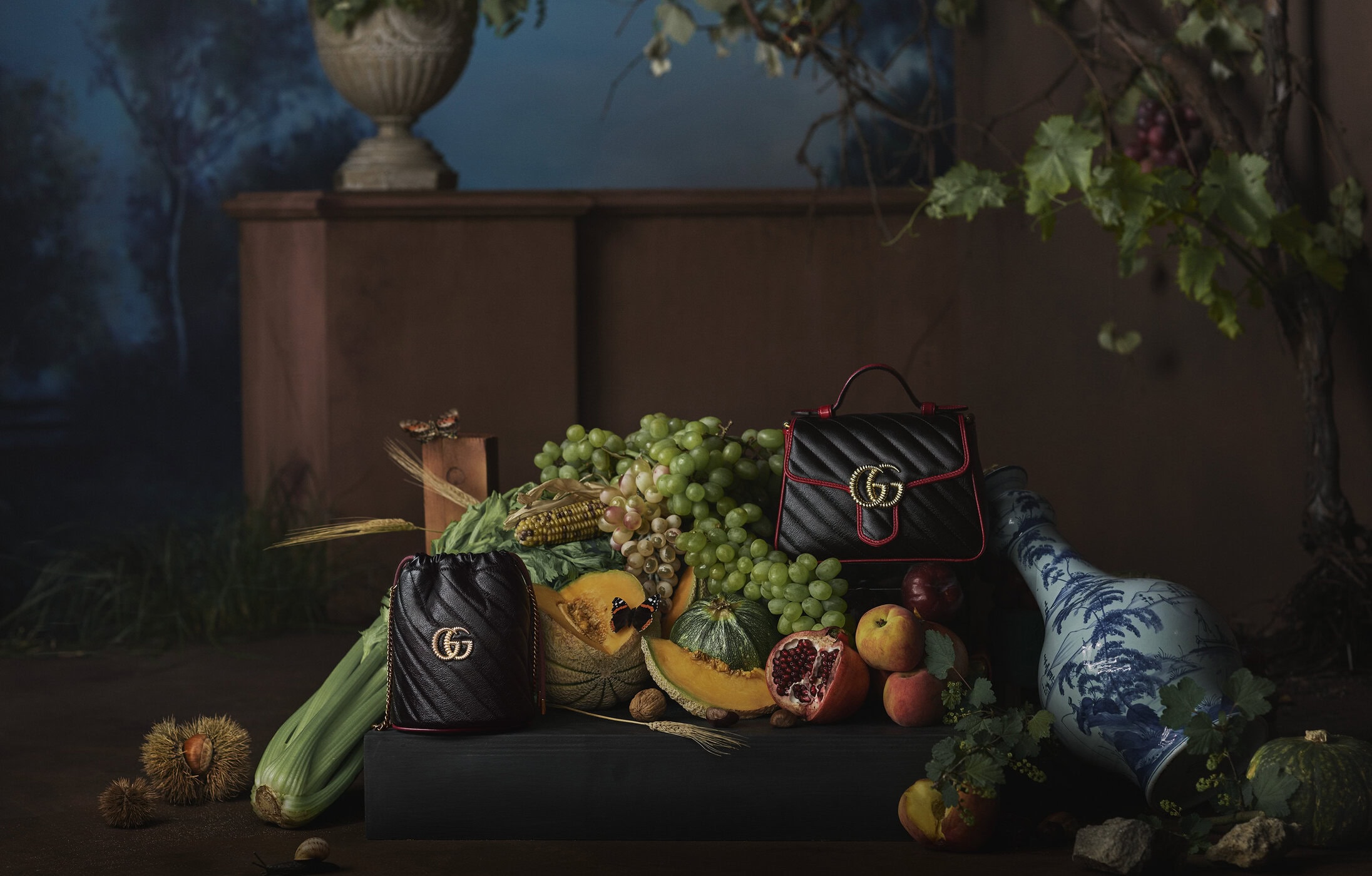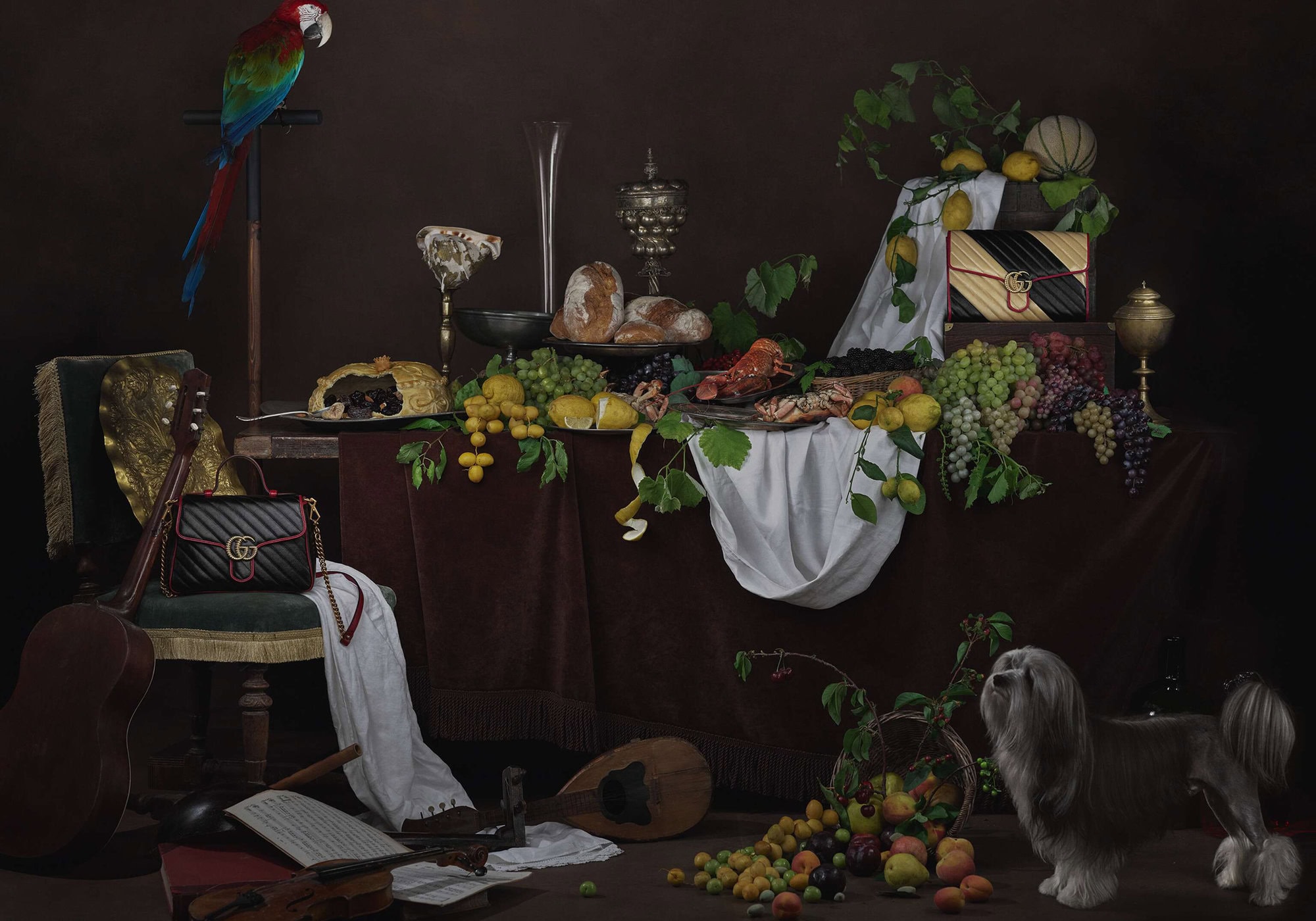 Gucci Creative Director | Alessandro Michele
Photographer | Julia Hetta


---