Review of Gucci 'Gucci 100' Ad Campaign by Gucci Creative Director Alessandro Michele and Art Director Christopher Simmonds with Photographer Joshua Woods
Gucci celebrates its 100th anniversary in style with a time-bending musical campaign. Once again the house's creative director Alessandro Michele teams up with art director Christopher Simmonds, who this time around work with photographer Joshua Woods.
As part of its 100th anniversary celebration, Gucci has released a special capsule collection that mines the house's century of design history and its connection to pop culture, and refracts them back into the present through a contemporary lens.
The centennial, for me, represents an opportunity to bear witness to Gucci's eternal vitality that year after year, is reborn, it renews itself, reestablishing an unusual relationship with contemporaneity as a boy, forever young, observing the world with a powerful vision. I recognized the manifestation of its youth in its having intercepted and traversed, for one hundred years now, popular culture in all its forms. Above all, in music: the only medium, aside from fashion, more reactive to the times that mutate and mark the new, the today, the now.

– Alessandro Michele, Gucci Creative Director
The accompanying campaign film embodies this connection between fashion and music through the fantasy framing device of a retrospective musical showcase. A charismatic host guides us through highlights of the last century's musical subcultures, with a brief performance of each: 30's jazz courtesy of Ella Fitzgerald, The 13th Floor Elevators' 60's psych, Fela Kuti's '77 afrobeat hit Zombie, early-90's hip hop from Ice Cube, and more. Each song features lip-sync delivery by an appropriately dressed band, who perform for a live audience of characters that represent a time-bending amalgamation of each of these eras and music scenes. Excellent lighting and color grading emphasizes the feeling of dazzling, dreamy nostalgia.
Music has always been a foundational element in Alessandro Michele's narrative for the brand, and this collection and its campaign are an especially strong way to further solidify this connection and retroactively emphasize its presence throughout the house's 100-year history. Intertwining design history and cultural mythology, the campaign brilliantly bridges an iconic heritage, the present, and perhaps even the future. Plus, it certainly doesn't hurt that Michele has such great music taste.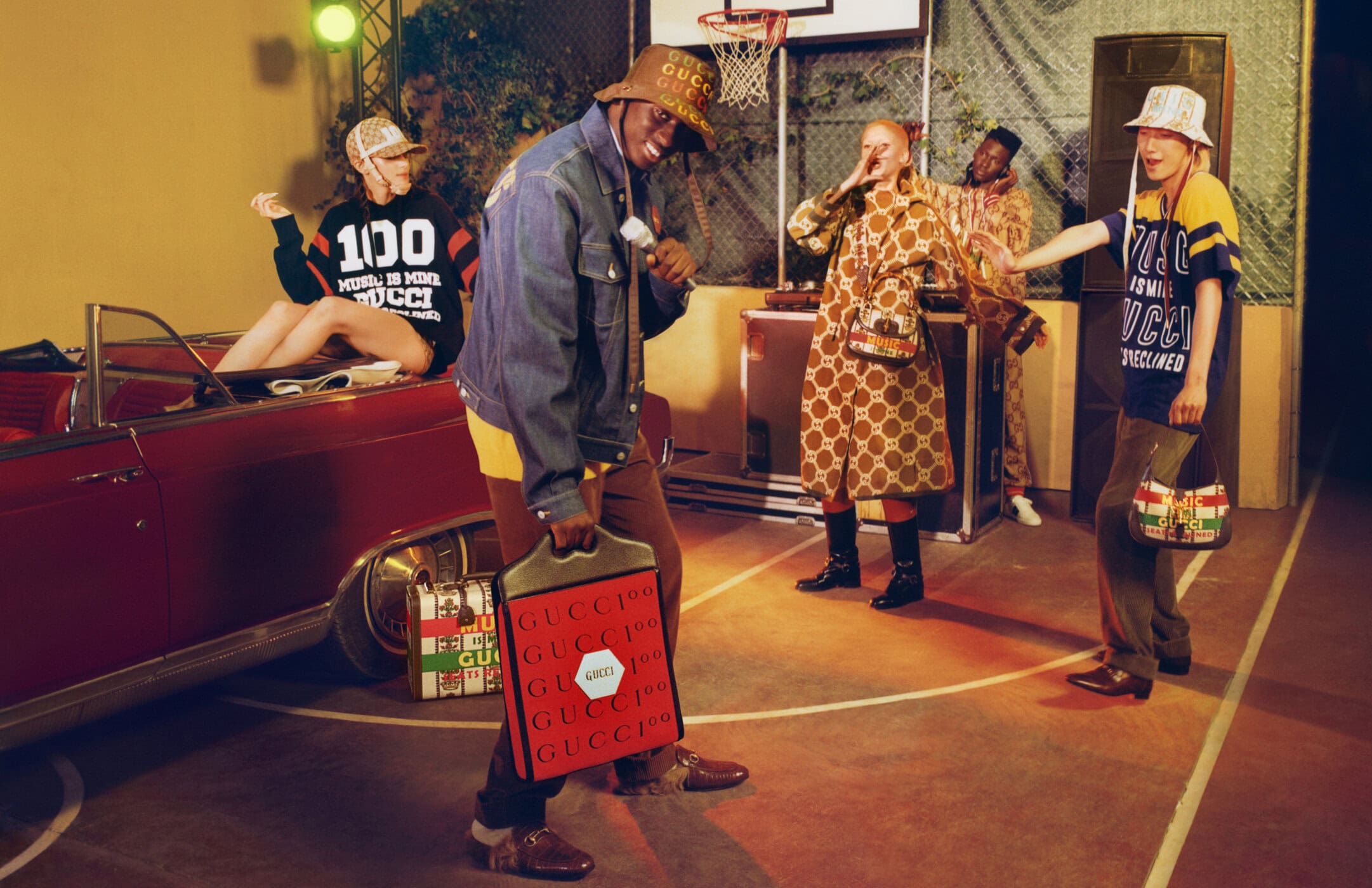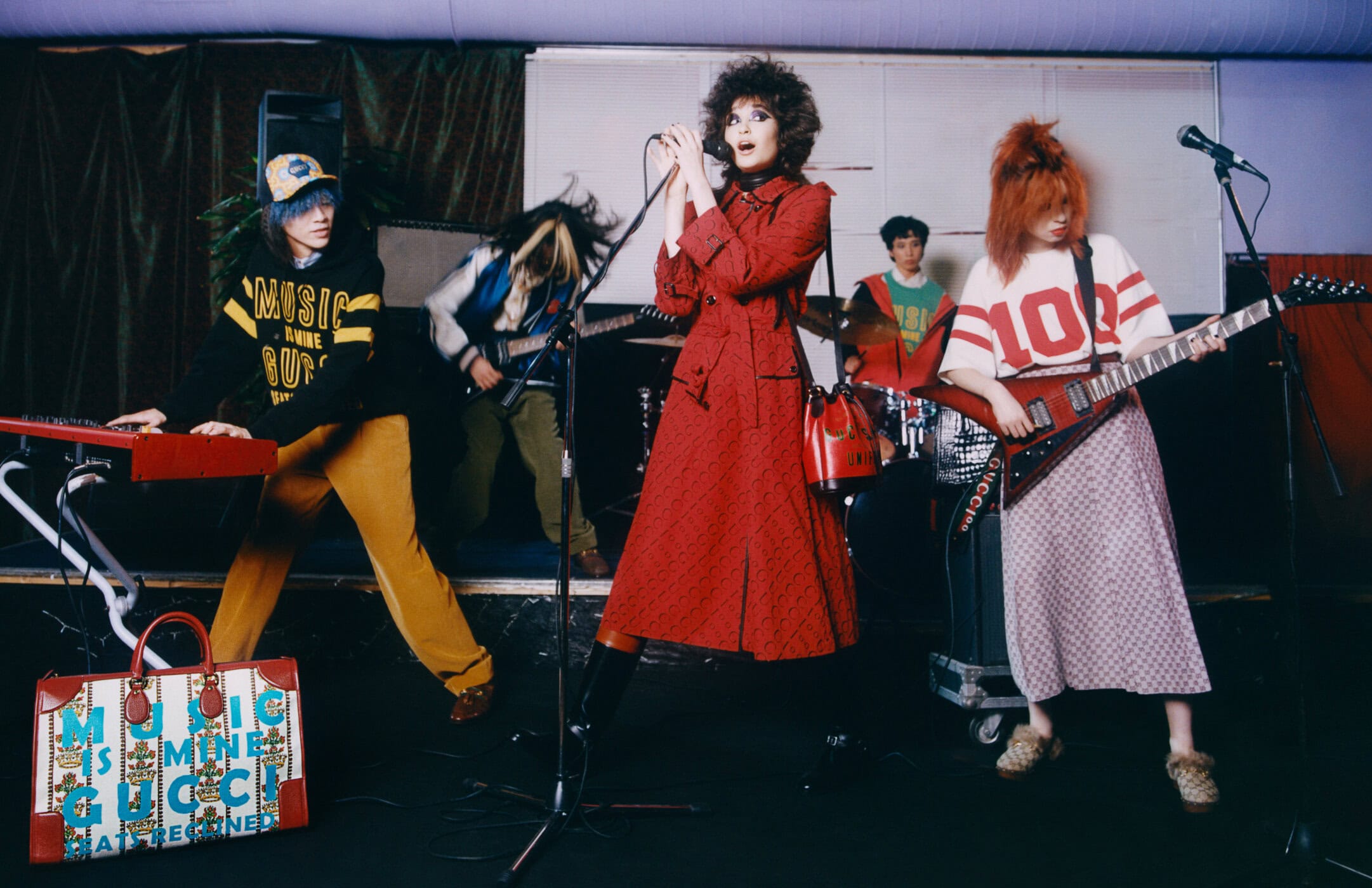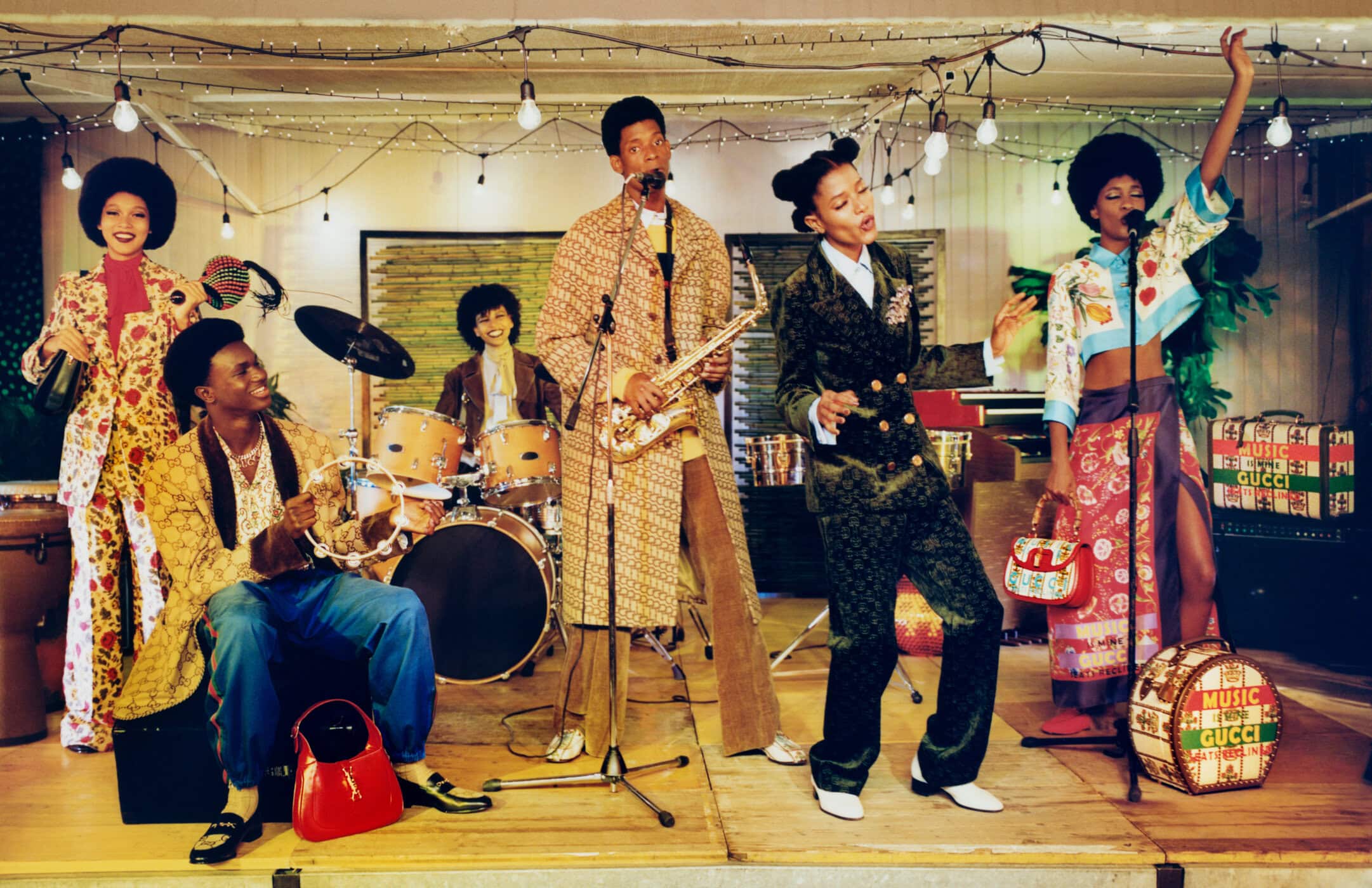 Gucci Creative Director | Alessandro Michele
Art Director | Christopher Simmonds
Photographer and Film Director | Joshua Woods
Hair | Paul Hanlon
Makeup | Diane Kendal

---