---
With the handshake becoming a charged interaction in the current political climate, its origin as a sign of good faith has been somewhat obscured. The new campaign launched for Gucci Timepieces by Creative Director Alessandro Michele seeks to buck this trend and reclaim the handshake as a symbol of unity between individuals. Although the campaign centers around a bold politician on the campaign trail, its focus lies not on this character in isolation but rather on the relation of the crowd of supporters whose hands he embraces. The group varies widely in age, gender, and race, but the campaign unites all in a spirit of exuberance.
Photographer/artist Ari Marcopoulos does a brilliant job to make clear the unity of this diverse group in both his photography and videography. In his photographs of the politician shaking hands with individual supporters, he fills the background with other hopeful members of the crowd, creating a visual closeness which forces the viewer to recognize the crowd not as a collection of individuals but as one body. The video contains an exuberance seen in Marcopoulos's other videos, with the camera frequently cutting and moving from the politician to his supporters to their hands locked in an embrace. This technique serves to again blur the visual distinction between individuals and thus symbolically unite them.
The campaign features two Gucci watches, new versions of the G-Timeless automatic and the Grip, and its spirit of inclusivity is well represented in the designs of both. The G-Timeless automatic has a classic shape inspired by mid-20th century timepieces and yet stays cool through incorporating sleek stone dials and indexes in the distinctive Gucci bee motif. The Grip was designed by Alessandro Michele without thought to age or gender, and features a rotating dial covered by an engraved case with three holes for the hour, minute, and date to show through. While this design is unique, its simplicity renders it easily wearable. Both of these timepieces can be worn by an array of people as varied as those depicted in the new advertising campaign, showing that Gucci is adopting the handshake, a gesture of inclusivity, as not just the star of its new advertising campaign but an integral part of the brand's design philosophy.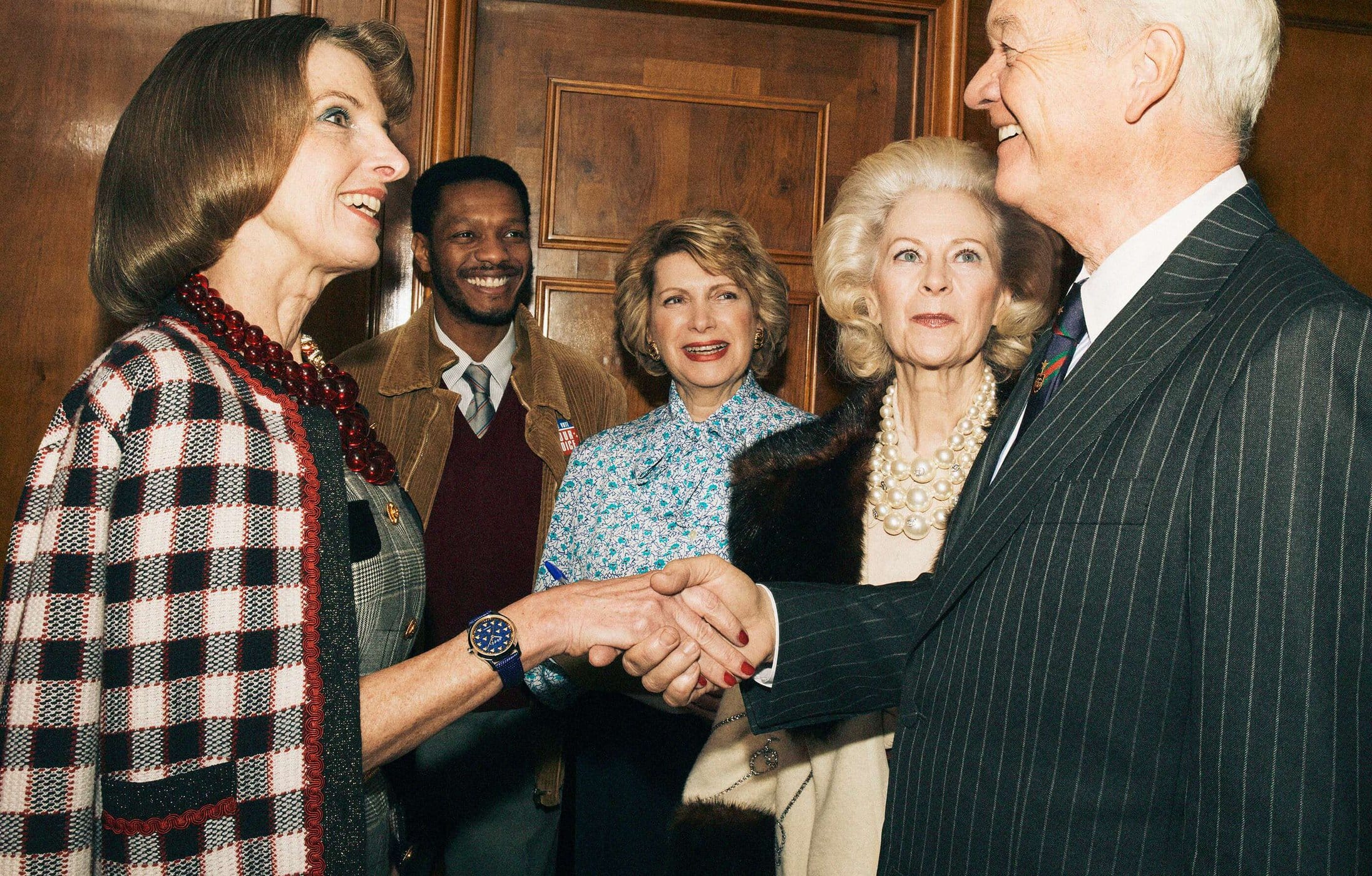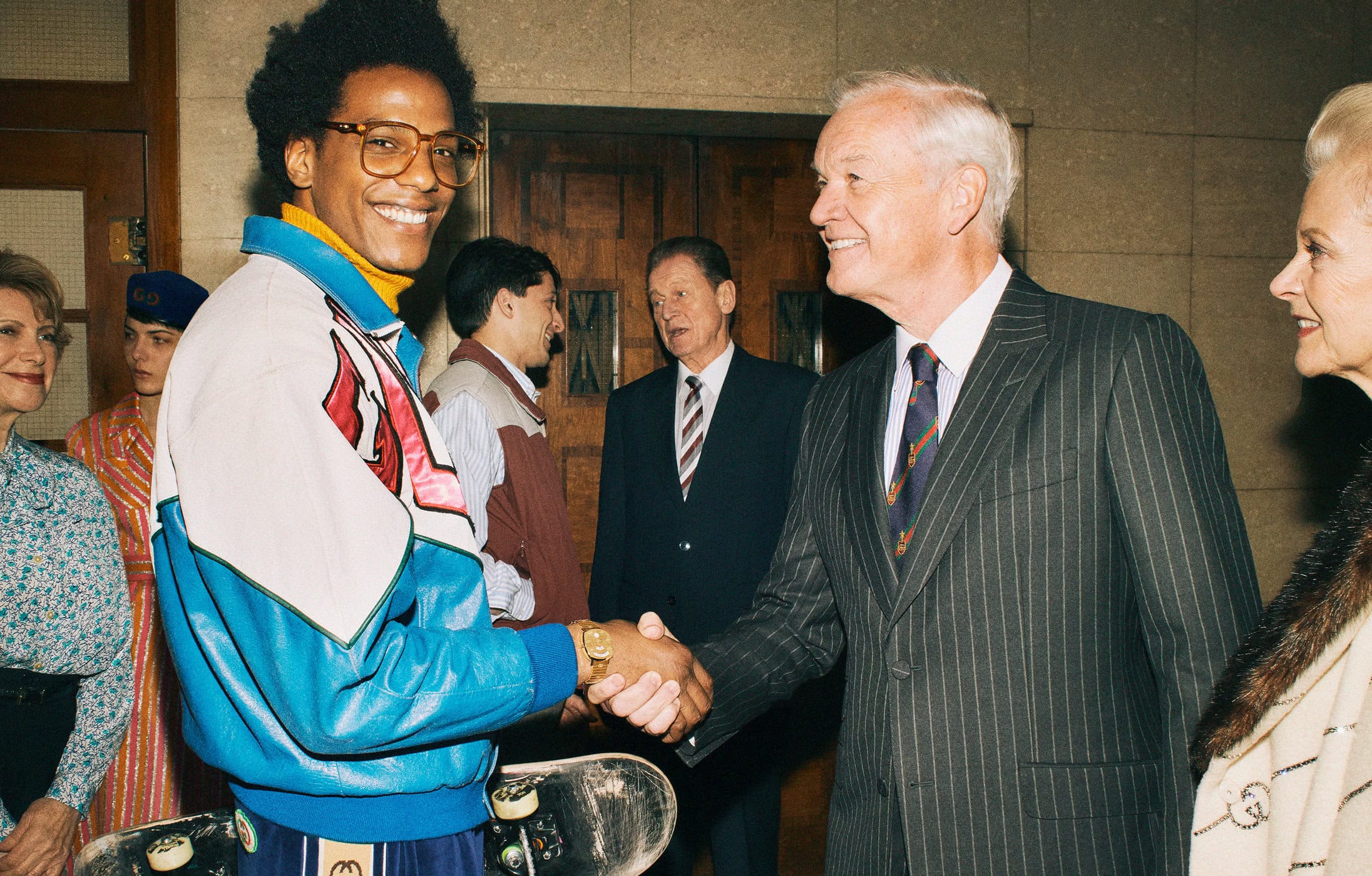 Gucci Creative Director | Alessandro Michele
Photographer/Director | Ari Marcopoulos
Music | Music: 'MY WAY' Sex Pistols
(C. Francois / P. Anka /J. Revaux / G. Thibaut)
© Warner Chappell Music France Sa / Soc Jeune Musique No 1
Su licenza di Warner Chappell Music Italiana S.r.l.
(p) Universal Music Italia Srl
/Café Concerto International srl


---