Review of Gucci 'Beloved' Talk Show Spring 2021 Ad Campaign by Gucci Creative Director Alessandro Michele, Creative Director Christopher Simmonds, Photographer/Director Harmony Korine, with Awkwafina, Harry Styles, Serena Williams, Diane Keaton, Sienna Miller, Dakota Johnson, and James Corden
Gucci unveils a cult of personality with a big and brilliant film campaign for Spring 2021. Continuing to work with creative director Christopher Simmonds and film director Harmony Korine, Alessandro Michele conceives of a thoughtful and incredibly fun way to reach the true potential behind the celebrity fashion campaign.
Imagining a vintage late-night talk show called "The Beloved Show," the series of short films consists of subtly surreal interviews between James Corden and a series of talented celebrities: actor, rapper, and comedian Awkwafina; musician and actor Harry Styles; tennis superstar Serena Williams; legendary actor Diane Keaton; actor Sienna Miller; and actor Dakota Johnson.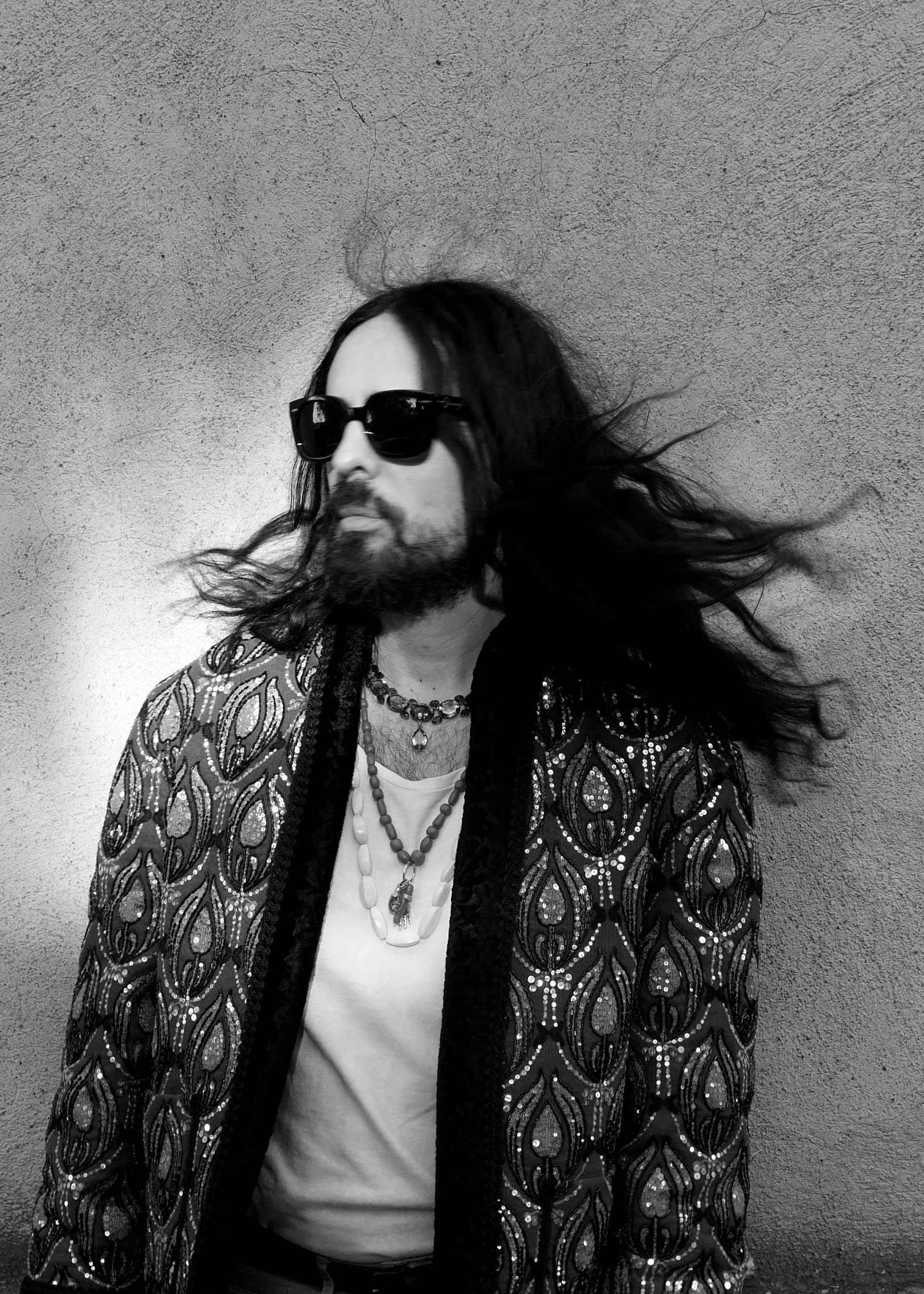 We decided to show the concept of 'beloved' in an ironic way in the campaign, being inspired by the fact that bags are the protagonists in my life and in the lives of many other people. We went back in time to the original TV talk shows, where the protagonist is the bag itself, the big star. Very often these creations are named after influential women who conditioned the habits and customs of many. It is precisely because they have great personalities that in the industry we gave them these powerful names; and now we have them in a show and twisted with the idea that there were two stars: the bag and the actual talent. A game of cross-references between the two great protagonists.

– Alessandro Michele, Gucci Creative Director
While the bags and looks certainly shine, it is the human talents that make the campaign come to life as something truly special. Each vignette relies heavily on a unique blend of personality and persona from its star, who inadvertently end up making James Corden's job as difficult as possible. Brilliantly hilarious, Awkwafina accuses Corden's exuberant talk-show banter of being a strange obsession with her. Ironically self-aware of his charming it-boy status, the punchline of Harry Styles' appearance comes when after the aggressively friendly stage banter between them, their goodbye in the green room is deeply awkward and unfriendly. Serena Williams steals the show when the audience literally will not stop applauding her.
The engrossing fun of each interviews is supported by high production value and thoughtful, retro set design, which changes to keep each episode visually interesting, and includes a full band. The realness of the celebrities is delicately balanced with the subtle surrealism with which they approach each other – a charming strangeness that, all together, feels distinctly Gucci.
Michele, Simmonds, and Korine give the industry a lesson on how fashion campaigns could and should be done. Many brands produce campaigns as if a famous name and face is the only ingredient needed to connect with fans – but Gucci shows that this is just the first step. The celebrities here are famous for a reason, and Gucci has created a format that relies on and reveals the talents and personalities of these beloved icons.
Gucci Creative Director | Alessandro Michele
Agency | Simmonds ltd.
Creative Director | Christopher Simmonds
Photographer/Director | Harmony Korine
Talent | Awkwafina, Harry Styles, Serena Williams, Diane Keaton, Sienna Miller, and Dakota Johnson, hosted by James Corden
Hair | Paul Hanlon
Makeup | Thomas De Kluyver
Music for Diane Keaton's Campaign Video | "AM I BLUE?" (H. Akst / G. Clarke) © 1929 WC Music Corp., Courtesy of Warner Music Publishing Italy S.r.l
---