---
For their Cruise 2019 ad campaign, the house of Gucci has gone to Biblical proportions, recreating the story of Noah complete with an ark and two each of God's creatures.
Photographed and directed by Glen Luchford and art directed by Christopher Simmonds, Gucci's latest film sets the Gucci gang smack in the middle of the Bible's Genesis flood narrative, where God spares Noah, his family, and a remnant of all the world's animals from a world-engulfing flood. For the film, with a stellar set designed by Gideon Ponte, the cast proceeds to build an ark and gather a bevy of exotic animals while weathering an oncoming storm, finding themselves on deck with some of the stables' residents while floodwaters surround their vessel.
With hours on the clock until Alessandro Michele's showing of his Gucci Spring 2019 collection in Paris at the Le Palace (watch live here at The Impression), the Gucci team has been quite busy attending to their stable, releasing not only the animal-intensive Cruise campaign, but also the animal-centric Men's tailoring campaign starring Harry Styles. Obviously, this is a beast of burden, but one the team understands is necessary to maintain premium mindshare in the crowded plains.
Will some of the general public object to the appropriation of a Biblical tale to sell apparel? Probably. And that, in part, is where the genius of leveraging Genesis comes in. A little controversy can go a long way and this retelling is done with such finesse and class that the fashion flock will defend it, The Impression included. Alessandro Michele, Luchford and Simmonds have raised the bar of narrative this year, and this piece is a crescendo to close out the year's end complete with masterful special effects, an empowering story of community banding together to do good, and stunning music by Sonic Boom.
The end result is a campaign that will onboard a flock of fans to get on the Gucci ark. And if this boat can navigate a small storm of controversy successfully, the result may be a springboard for even more dynamic tales in 2019. That is a venture worth more than weathering 40 days and 40 nights.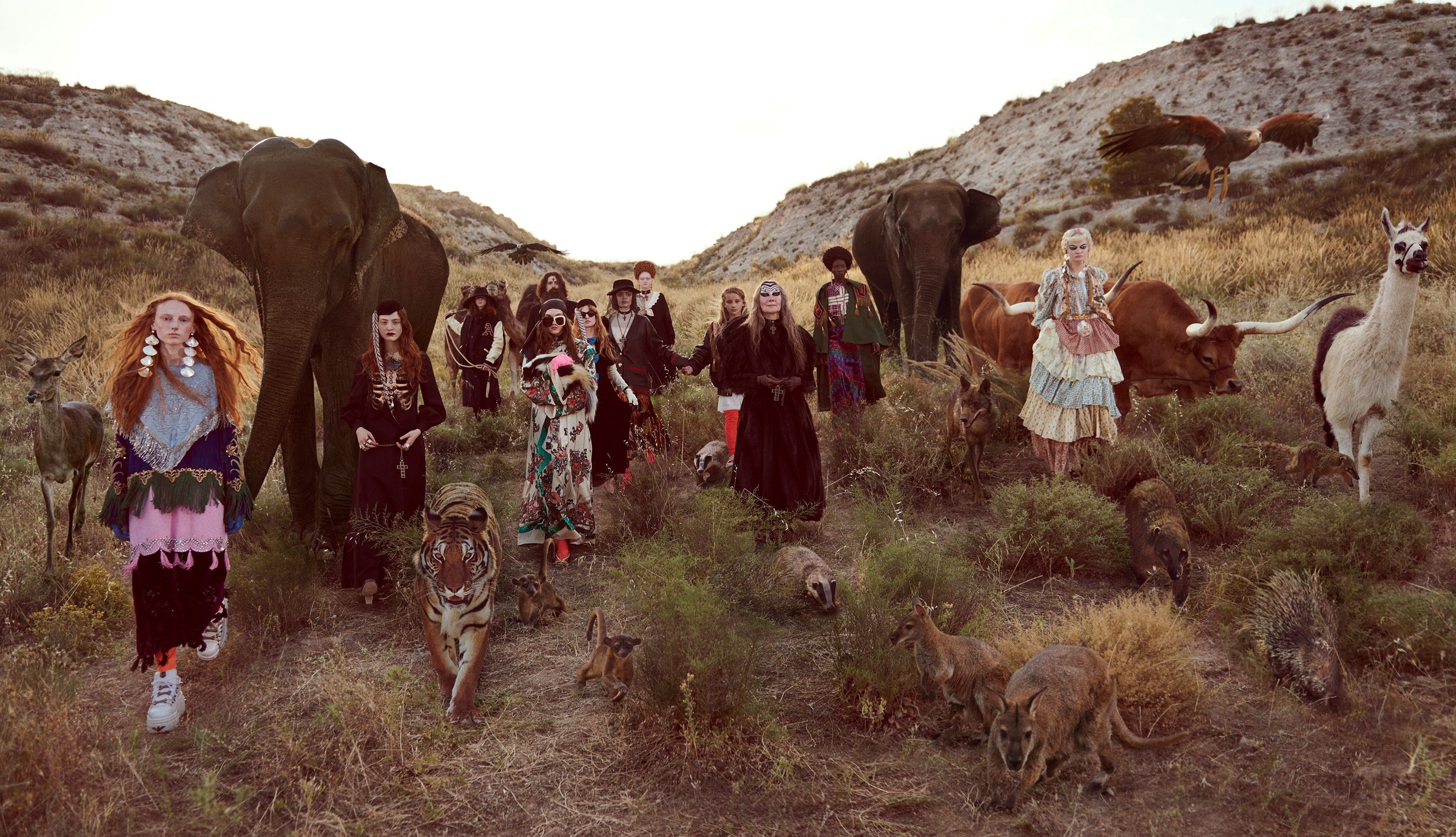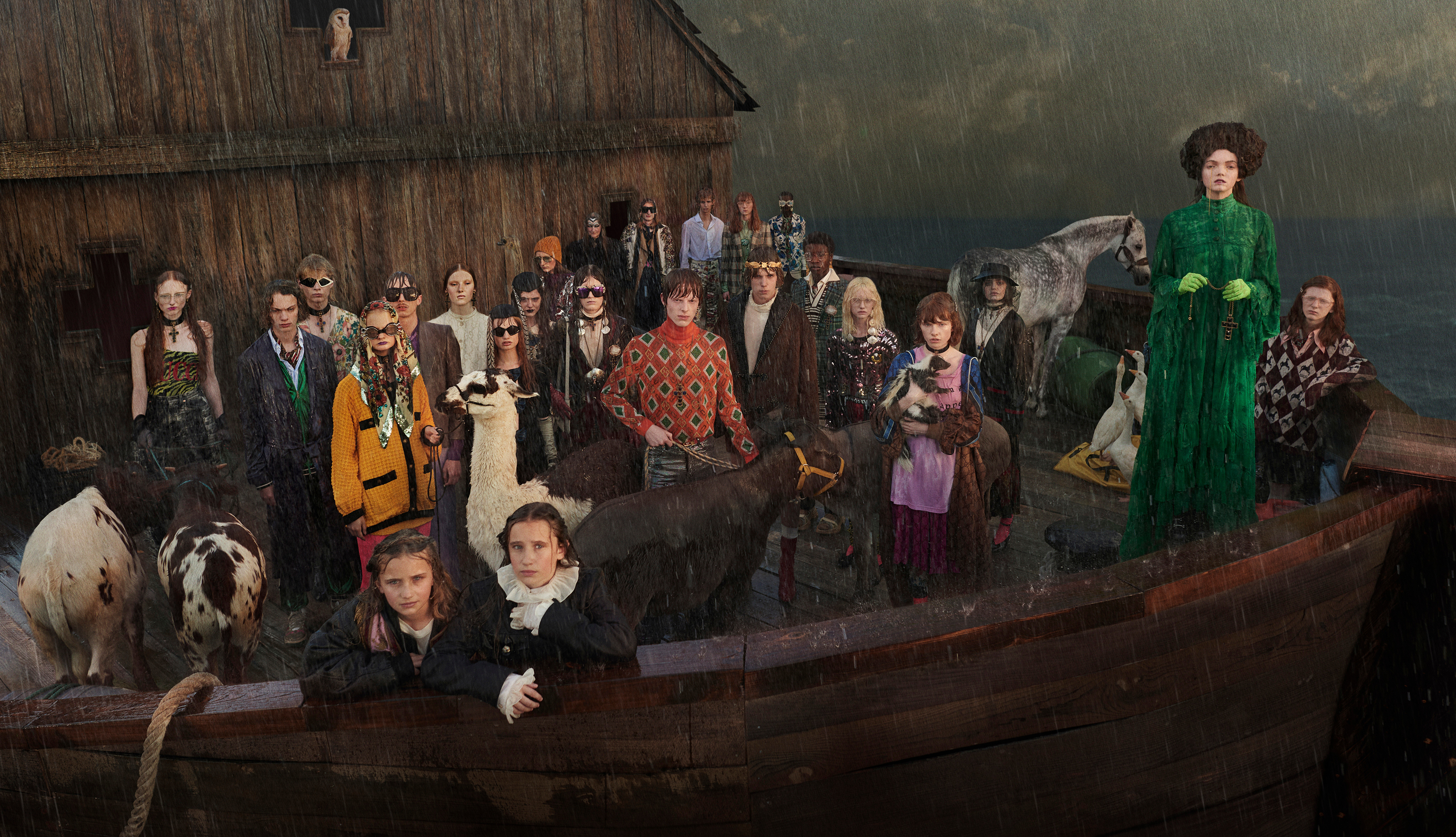 Gucci Creative Director | Alessandro Michele
Agency | Simmonds ltd.
Creative Director | Christopher Simmonds
Photographer/Director | Glen Luchford
Models | Edwina Preston, Ellia Sophia, Leon Romeike, Maryel Sousa, Tom Atton Moore, Unia Pakhomova, Vincent Holden
Stylist | Jonathan Kaye
Hair | Paul Hanlon
Makeup | Yadim Carranza
Manicurist | Jenny Longworth
Set Designer | Gideon Ponte
Casting Director | Walter Pearce
Music | "Big City" by Sonic Boom – Writer | Peter John Kember © Universal Music Publishing Ricordi Srl.
---